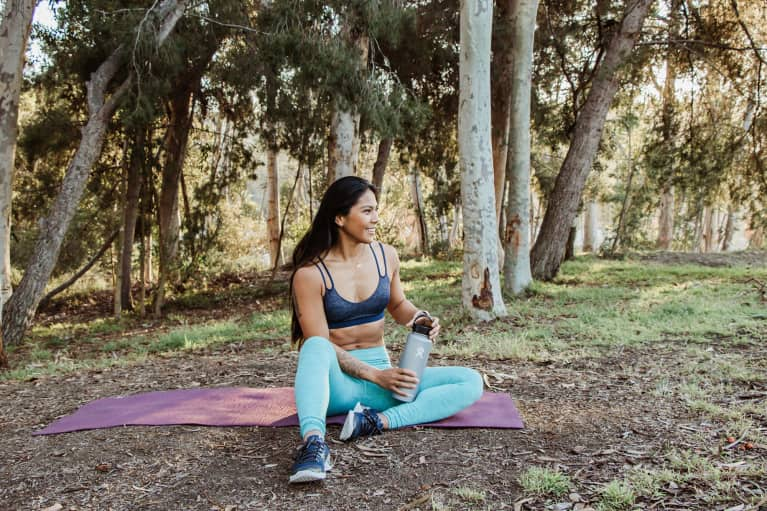 Living in Chicago since the age of 18, I deemed myself a city girl for life. In my early 20s, I played in a band, staying up as late as 4 a.m. every single weekend, chomping on bar food at least three to four nights a week, and eating gas station snacks on the way home after a show. It wasn't until I found the empowerment of fitness and training that I started to realize what I put in and on my body really matters.
So I began to shift my priorities.
The first thing I did was start to take control of my physical fitness and incorporate strength training. The beauty of strengthening my body went beyond a physical thing: I became much more confident, not only in my workouts but in life. That confidence gave me a clearer vision of what I wanted and helped me stand up for myself and the things that I believed in.
I was inspired to optimize my health on a whole new level. I started paying attention to what I ate and the kinds of products that I used on a daily basis. I started learning more about nutrition and reading about natural products, plant-based diets, and grass-fed meat. I cleaned up my diet, and I noticed my energy levels staying high throughout the whole day.
Applying this "nature up" mindset holistically to everything else in my life was huge. I became more conscious of the products I was purchasing and—really—all the decisions I made on a daily basis. I now sought out more eco-friendly solutions, like carrying a reusable water bottle and coffee mug everywhere. I swapped the products I put on my face, body, and hair for natural skin care products, knowing I wanted to keep my skin looking healthy and glowing. Finding a great natural personal care brand like Tom's of Maine made replacing my daily essentials a pretty simple task. They use only naturally derived ingredients, offer recyclable packaging, and even donate 10 percent of profits back to the community to help people and the planet.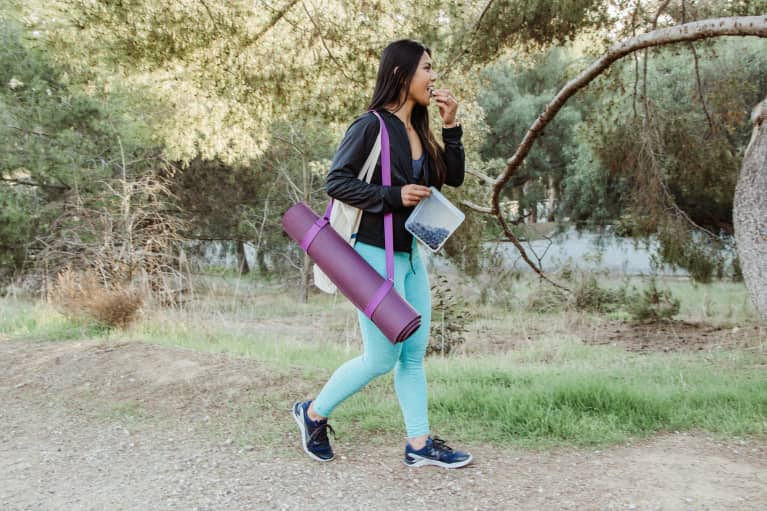 Then there's the outdoors. One of the biggest and most important changes came after noticing the overstimulating effect that technology, the audience I played for, and the city life had on me. Living in Chicago for most of my life, I'd never truly tuned in with nature until I moved to Oregon two years ago. Prioritizing time in nature spent hiking, biking, or simply reading outside and meditating a minimum of 15 minutes a day for my well-being is now the norm. My heart and soul have never been so happy!
It's all about incorporating healthy habits into the life that you already live to fuel your essence.
And truthfully, through reassessing my priorities and choices, I've found that it's about balance: Though I eat mainly plant-based and love to work out, I still LOVE dessert and encourage enjoying them! I also like to make a point to share that I don't work out seven days a week for two-plus hours a day, like most assume. Typically, I work out five days a week for anywhere between 30 and 75 minutes a day. I still play music for my soul and indulge in a delicious cupcake or doughnut here and there.
It's all about incorporating healthy habits into the life that you already live to fuel your essence. As a coach who prides herself on empathy and speaking to experience, this was something I could start to help all my clients who were struggling to take their healthy lifestyle to a whole new level. I do my best to encourage others to make healthy and eco-friendly choices for themselves and the earth. While we are on this planet, we might as well live the best life we possibly can!
I am a sucker for gummy bears and fruity candy, so one of my favorite swaps is nature's candy: fruit. Anytime I have a sugar craving, I grab a handful of blueberries or strawberries to give myself that satisfaction with the benefits of some sweet nutrition! Make it a habit, and you'll start to forget about those cute little bears.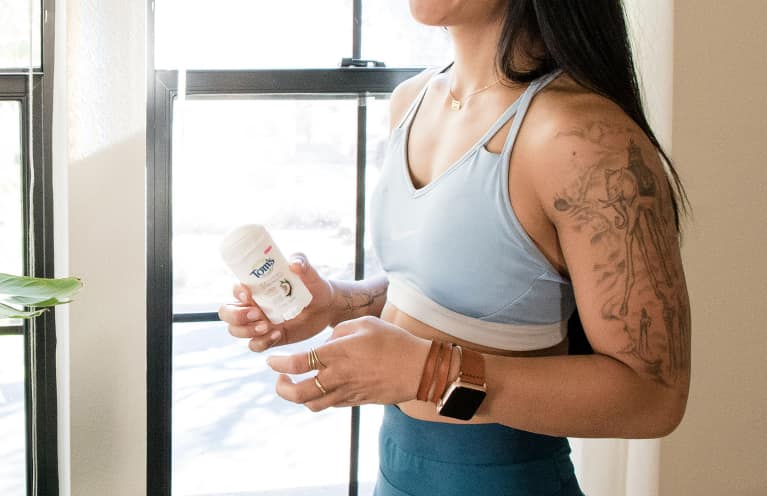 When it comes to switching to natural everyday essentials, I love having a choice, and Tom's of Maine offers just that. Some days I'll use an antiperspirant, and Tom's of Maine Coconut Lavender Antiperspirant has been a go-to for staying fresh, especially on high-impact training days. Other times I just need a natural deodorant. I was so excited to be one of the first to try the new Tom's of Maine Natural Strength Deodorant, which offers 48-hour odor protection to help keep me smelling great and feeling confident throughout the day. I also love Tom's of Maine Clean Mint Luminous White Toothpaste because I know I can safely clean and whiten my teeth with no artificial flavors, colors, or preservatives. And since I am a big fan of avoiding the use of plastic, I always prioritize bringing a big water bottle with me. It's been with me all around the world—to Thailand, Africa, Antarctica, and more!
Shop Betina's Picks: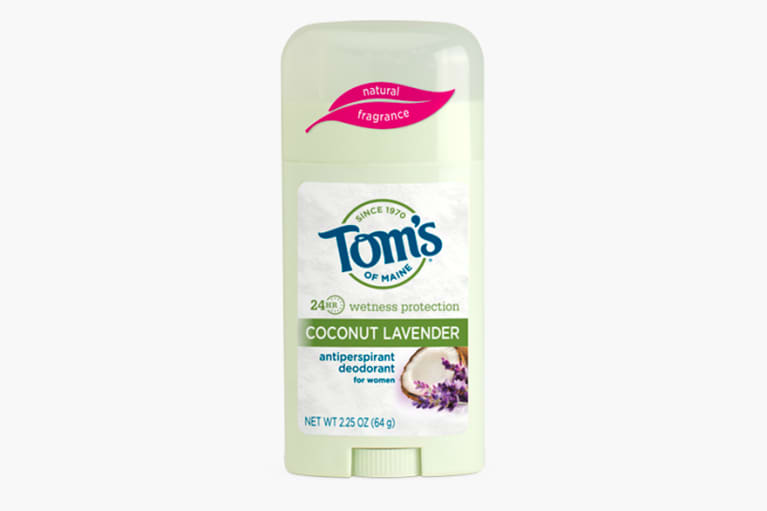 Coconut Lavender Antiperspirant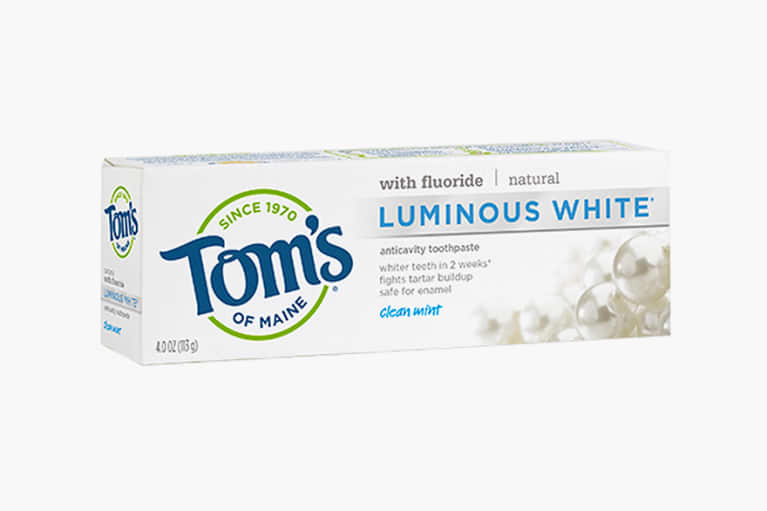 Clean Mint Luminous White Toothpaste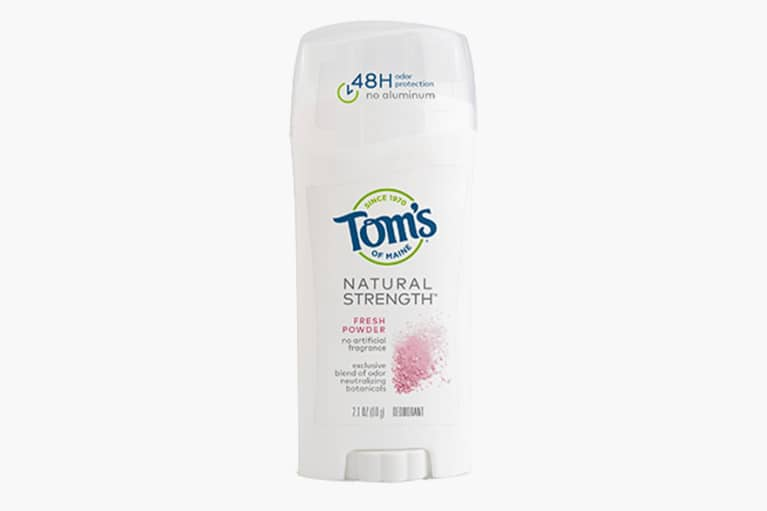 Fresh Powder Natural Strength Deodorant
My easiest tip for anyone trying to eat healthier is eat real food. It's quite simple!
Check out a few of my favorite easy, filling recipes + more tips in this 7-day meal plan!
The most simple workout can be just using your body! The core is the center of your body and your strength, so I put together a workout that is really simple that can focus on breath and being in tune with your body. Repeat this circuit four times through.
Exercise #1: Hollowbody Hold – 30 seconds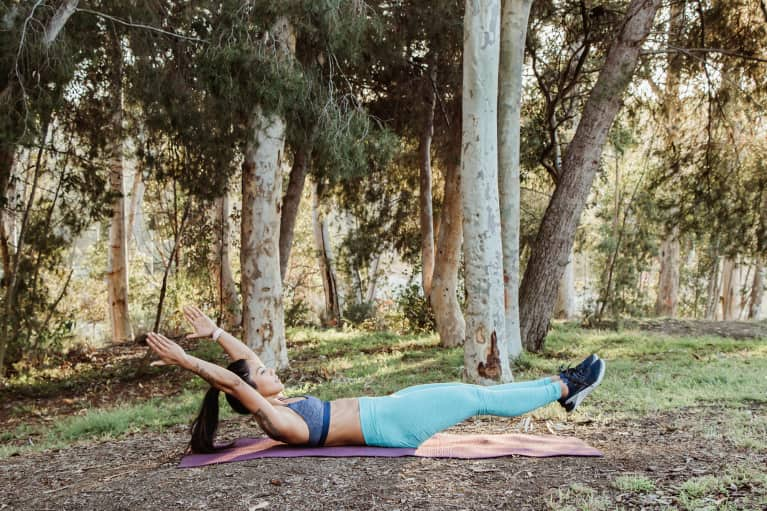 Exercise #2: Side Plank Leg Lift – 20 reps each side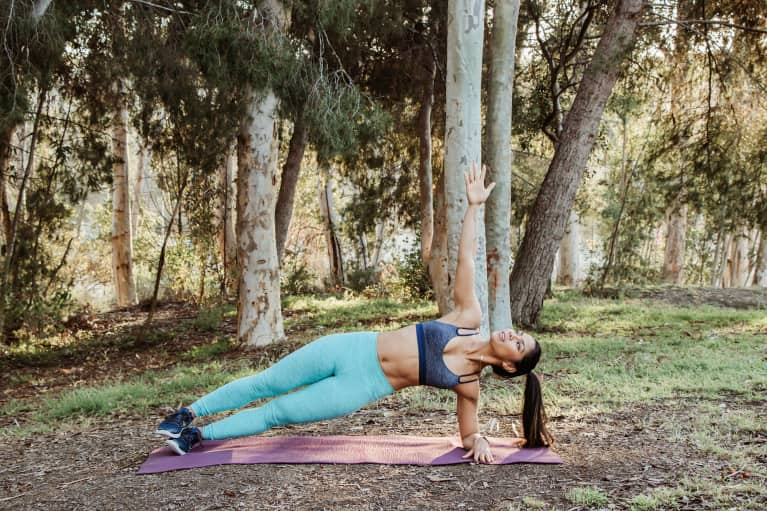 Exercise #3: Deadbug Hold – 30 seconds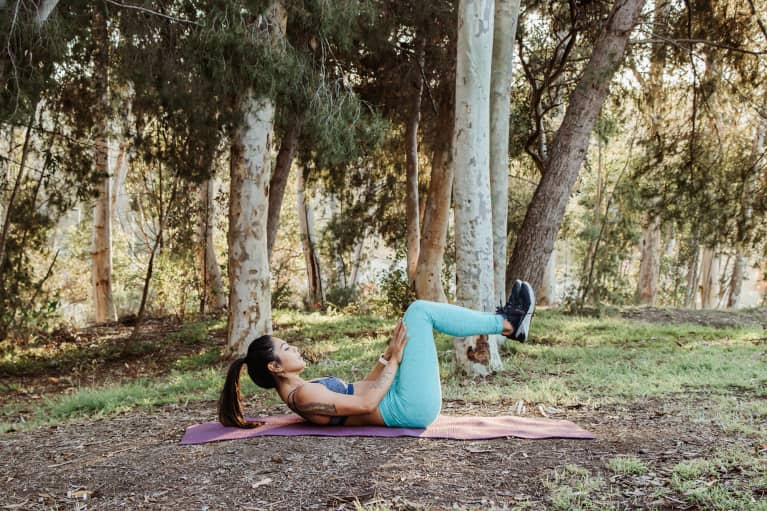 Exercise #4: Plank Shoulder Taps – 20 reps each side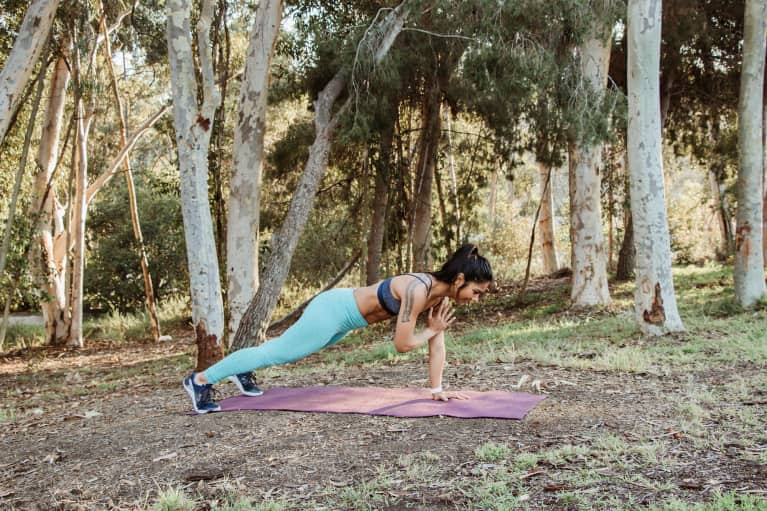 I love this "core" workout because there is a lot of strength involved in keeping your core super stable, which is so applicable to life!
Want to learn more? Follow along with our 4-week Wellness Reboot and find out how more mbg wellness experts NatureUp!
WEEK 1: Faith Hunter on simplifying the digital detox
WEEK 2: Leah Goldglantz on going natural with a growing family
WEEK 3: Betina Gozo on finding health and wellness through fitness
WEEK 4: Cassandra Bodzak on practicing holistic self-care