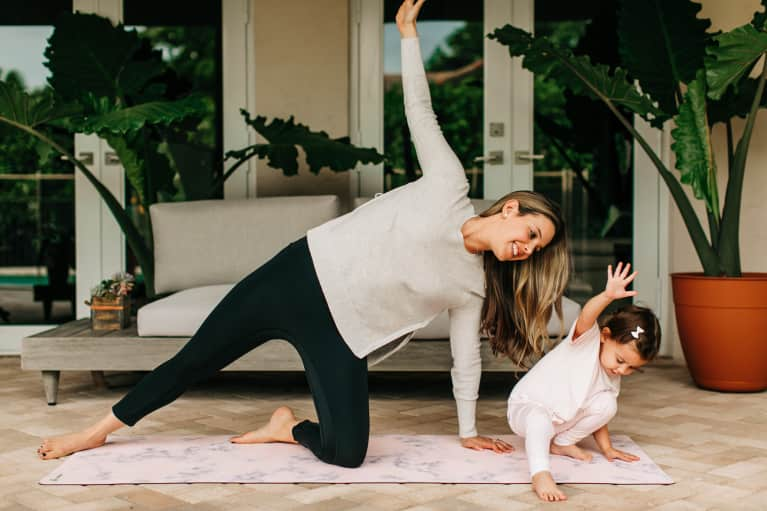 Prior to having my two children, I never put much thought into natural, nontoxic products. I thought I'd always been pretty "healthy" because I was eating clean, whole foods. But during my first pregnancy, I realized that there was so much more to a healthy lifestyle than just the food I was consuming.
Within a week of finding out I was pregnant for the first time, I committed to switching to natural beauty, skin care, and household products, not only for myself but for the growing life inside of me. Once I made that switch, I could never turn back.
Throughout the next few years, I would continually find cleaner products that I loved and became especially passionate about finding natural products for my children. As any mom would, I want only the best for my kids. And for me, this meant becoming mindful about what goes into and onto their little bodies.
It was a proud mama moment when my older daughter Emma asked me for "more broccoli" the other night. I realized that all the work I was doing to help my family "nature up" was paying off—she had genuinely come to love whole foods from the earth. (I have the same goals for my younger daughter, Jordy, who just started solids!)
It was a proud mama moment when my older daughter Emma asked me for "more broccoli" the other night.
And it doesn't stop with wholesome foods. When it comes to soap, deodorant, and toothpaste—the entire family loves Tom's of Maine products. Did you know Tom's of Maine is the No. 1 natural toothpaste and deodorant brand?
Being mindful about what goes into and onto my loved ones' bodies gives me a sense of accomplishment as a wife and mother. I can feel good knowing that I provide myself and my family with a clean, healthy lifestyle and can only hope that my children will continue to do so throughout their lives.
When switching your family over to more natural products, I recommend starting slowly instead of diving right in. Find one or two cleaner products in a few categories to begin with.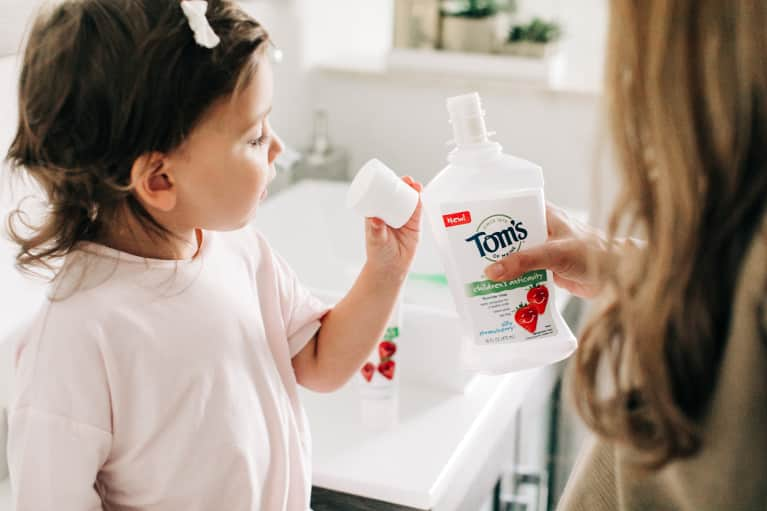 For an easy item to swap out, try making the switch to natural oral care products or another daily essential like deodorant, which was the very first switch I made when I committed to using natural products. Emma loves Tom's of Maine Silly Strawberry Anticavity Toothpaste and is now using their new Silly Strawberry Anticavity Mouth Rinse. I feel good knowing that she's developing a healthy brushing routine with products that are free from artificial flavors, dyes, or preservatives. Emma says they taste delicious, and I love the smell of her sweet breath after she brushes her teeth and rinses! For myself and my husband, we quickly became huge fans of Tom's of Maine Luminous White Toothpaste because it whitens teeth in just two weeks by removing surface stains and is also safe on enamel and safe for everyday use. Win-win!
I'm also a big believer in sleeping on an organic mattress to avoid the toxic fumes that are found in some mattresses. We just bought one for Emma for her big-girl bed!
Shop Leah's Picks: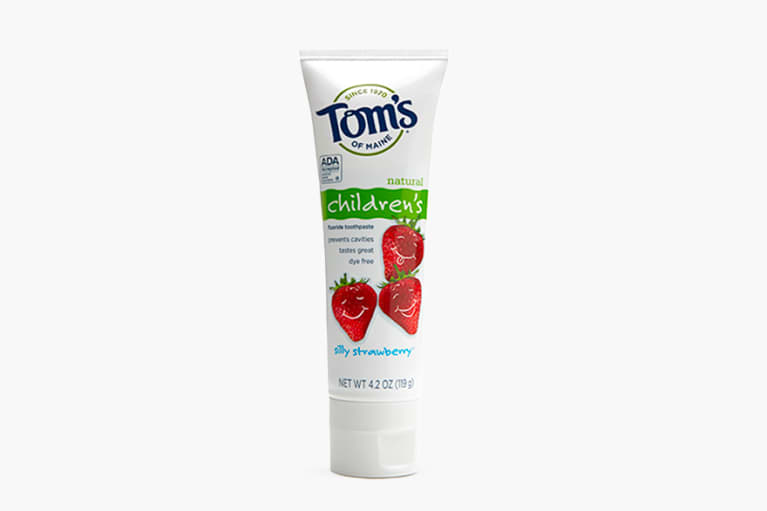 Silly Strawberry Anticavity Nautral Children's Toothpaste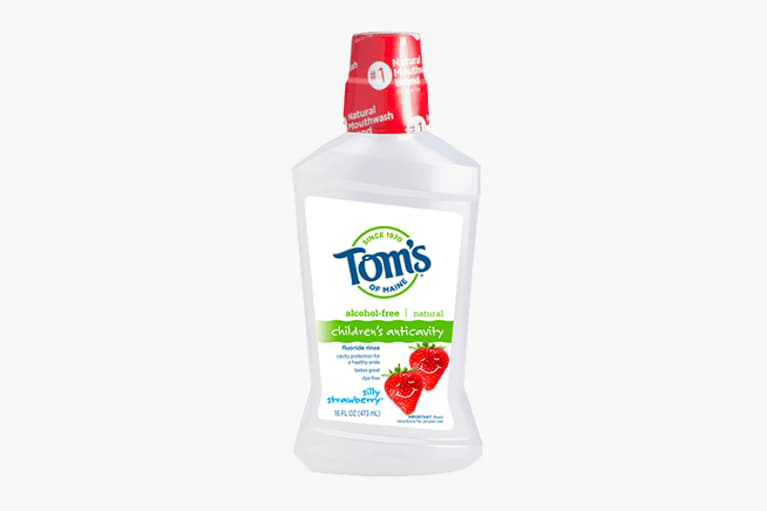 Silly Strawberry Children's Anticavity Mouth Rinse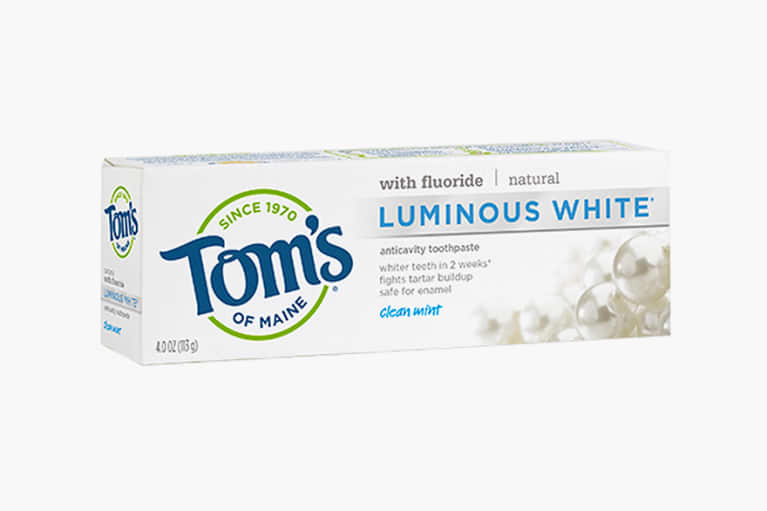 Clean Mint Luminous White Toothpaste
Once you make the switch to natural products for yourself and your kids, I still believe it's important to focus on providing plant-rich foods to your family. I carefully read all labels before purchasing a product for my family—avoiding unknown ingredients or anything artificial. Eating a wholesome plant-rich diet, I'm less worried about counting calories and more able to enjoy the food I'm eating and feel good knowing that it's nourishing my body.
With two kids, every day (and night) gets chaotic, but I still make it a priority to provide my family with wholesome meals and snacks. A favorite at my house is a creamy avocado veggie medley that I make for lunch or dinner at least twice a week for my family.
Get the full recipe + more helpful tips in this 7-day meal plan!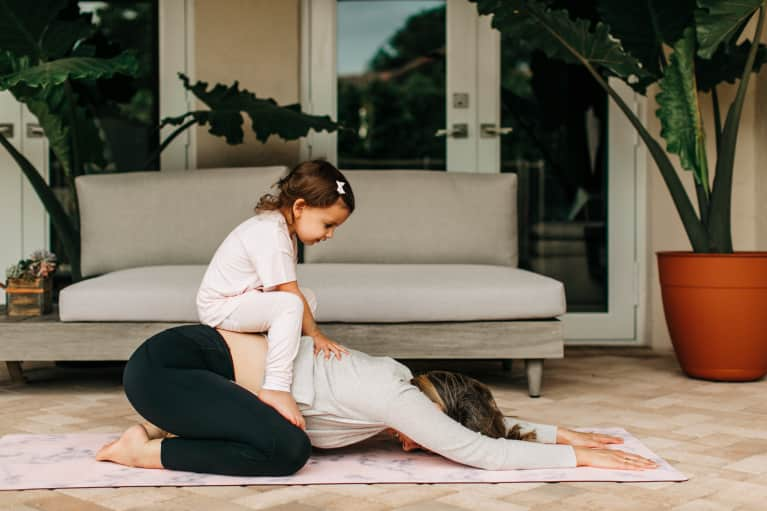 Beyond eating clean and using natural products, I try to move my body in some way every day. Whether it's a yoga class, a long walk, or some squats while cooking dinner, being active makes me feel my best. Every night after I put the kids to bed, my entire body aches, especially my back and shoulders from carrying the kids around all day. A simple child's pose for about five minutes really loosens up my back and shoulders as well as relaxes me after a long day.
Want to learn more? Follow along with our 4-week Wellness Reboot and find out how more mbg wellness experts NatureUp!
WEEK 1: Faith Hunter on simplifying the digital detox
WEEK 2: Leah Goldglantz on going natural with a growing family
WEEK 3: Betina Gozo on finding health and wellness through fitness
WEEK 4: Cassandra Bodzak on practicing holistic self-care