Eczema, Chapped, Or Overwashed Hands? These Are The Best Hand Creams For You
Contributing Wellness & Beauty Editor
By Lindsay Kellner
Contributing Wellness & Beauty Editor
Lindsay is a freelance writer and certified yoga instructor based in Brooklyn, NY. She holds a journalism and psychology degree from New York University. Kellner is the co-author of "The Spirit Almanac: A Modern Guide to Ancient Self Care," with mbg Sustainability Editor Emma Loewe.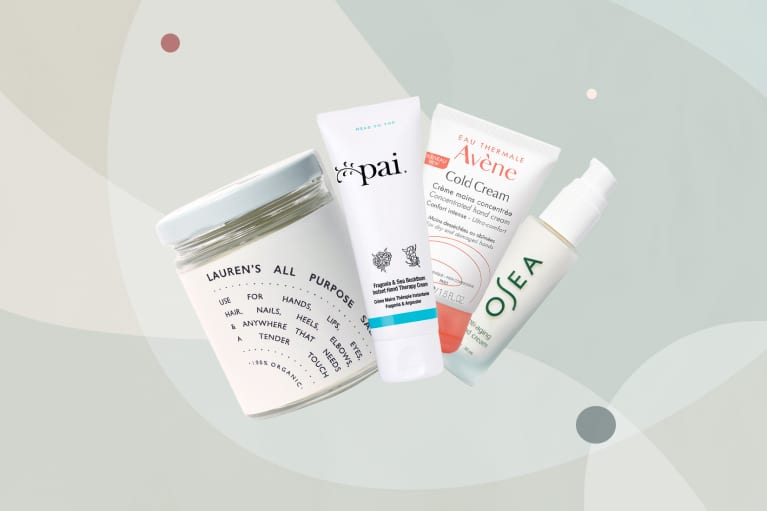 Our editors have independently chosen the products listed on this page. If you purchase something mentioned in this article, we may
earn a small commission
.
One of the fascinating and underappreciated facts about hand creams is that they're incredibly personal—almost as individual as a signature fragrance. The ways in which we use our hands direct the particular brand of TLC they require, but one thing's certain—they all need a little bit of extra love in the middle of winter. Whether you're a yoga teacher whose hands are for adjusting, a writer who types, a ceramicist who always seems to be warding off dryness, a mother who's constantly washing and sanitizing to prevent sickness, or something in between, we got you. Here's a list of the best hand creams on the market by need:
Super chapped: Lauren's All-Purpose Salve
While Lauren's All-Purpose Salve has at least a dozen uses, the best (in my opinion) is healing nicks and wounds. Founder Lauren Wilson was a line cook at an organic restaurant in New York City and was frustrated that there weren't any organic ointments for the inevitable burns she'd get on the job. After enrolling in an herbal apprenticeship and organic chemistry classes, she developed Lauren's All-Purpose, a nine-ingredient, thick, dense salve that's designed to soothe and repair stressed skin.
Salve, Lauren's All-Purpose, $30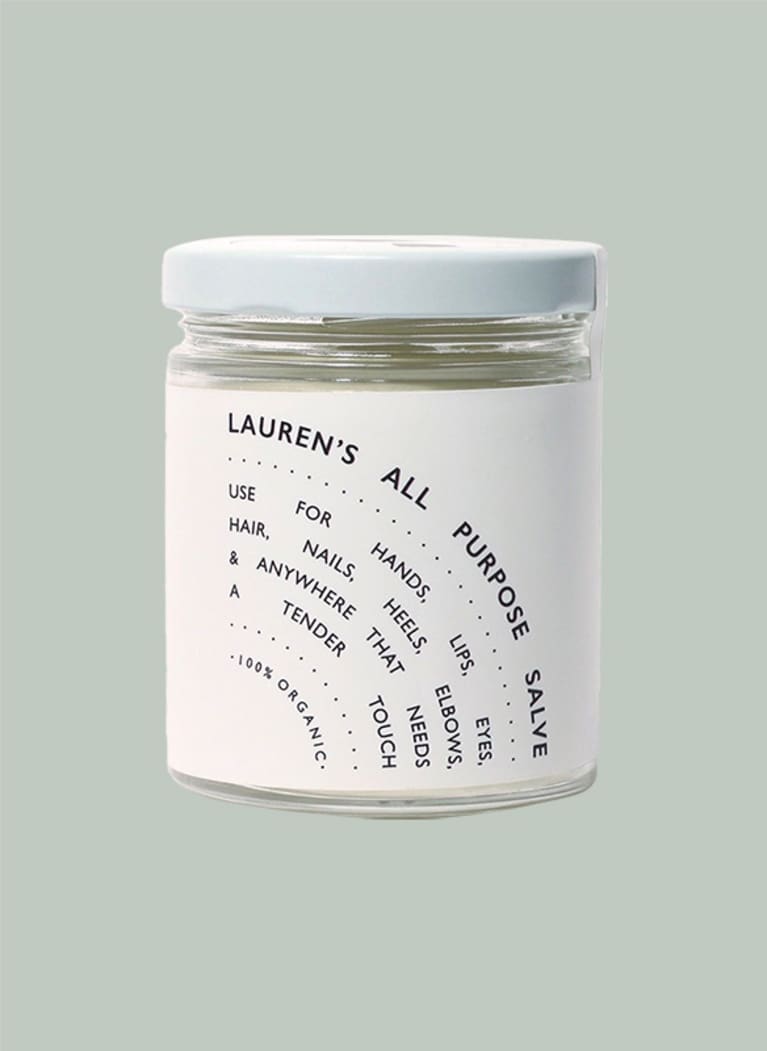 Cold weather maintenance: Osmia Organics Linden Rose Hand Cream
A little heartier than a typical hand cream, this linden rose concoction by Osmia Organics is perfect to pull out for the winter and early spring months when the skin needs a little help restoring its protective barrier. Made with nearly 90 percent organic ingredients including shea butter, Lactobacillus ferment to help with absorption, almond oil, grapeseed oil, and rosemary extract, the formula is delightfully sneaky! It goes on thick but absorbs seamlessly within a few minutes. Plus, it smells divine.
Linden Rose Hand Cream, Osmia Organics, $24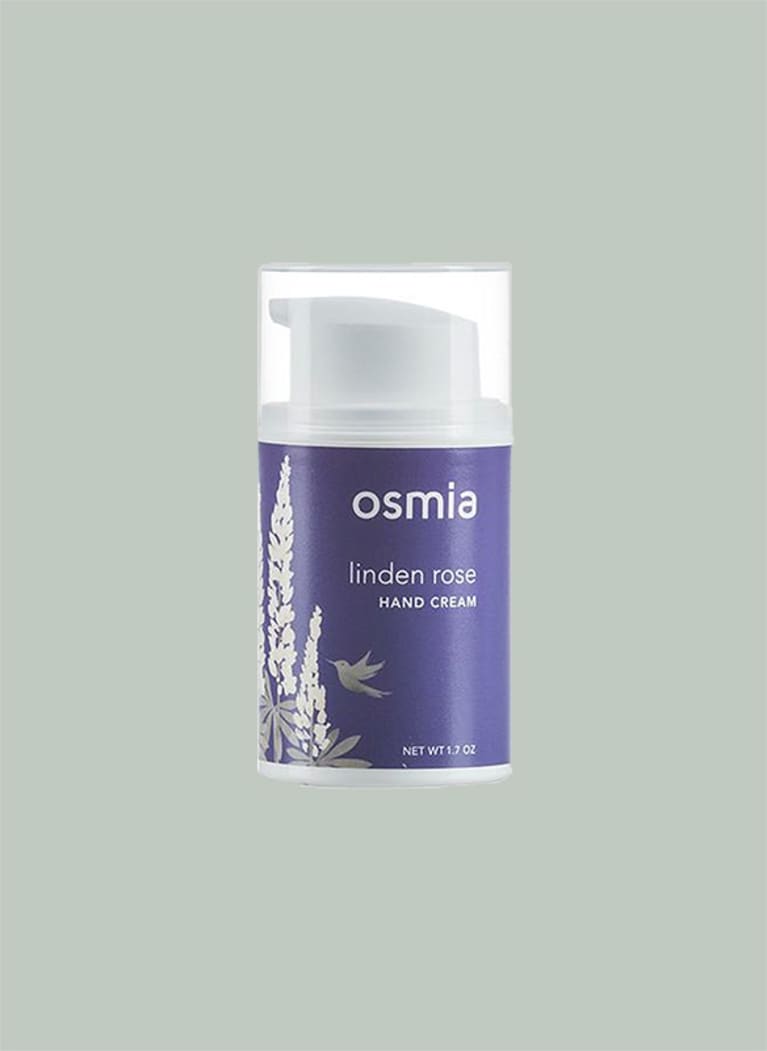 Eczema: Avène Cold Cream Concentrated Hand Cream
While Avène isn't a 100 percent natural brand, it's made in the E.U. where ingredient regulation is handled by the government and arguably taken more seriously—the U.S. has banned 11 types of ingredients from use in cosmetics whereas the E.U. has banned a total of 1,394 to date. When you buy products from the E.U., it's like a built-in pre-screening mechanism that you can feel better about. Avène is the only brand that works to treat and heal my mother's hard-to-squash eczema (she works in a hospital and is constantly washing her hands)—she swears by all things Avène.
Cold Cream Concentrated Hand Cream, Avène, $15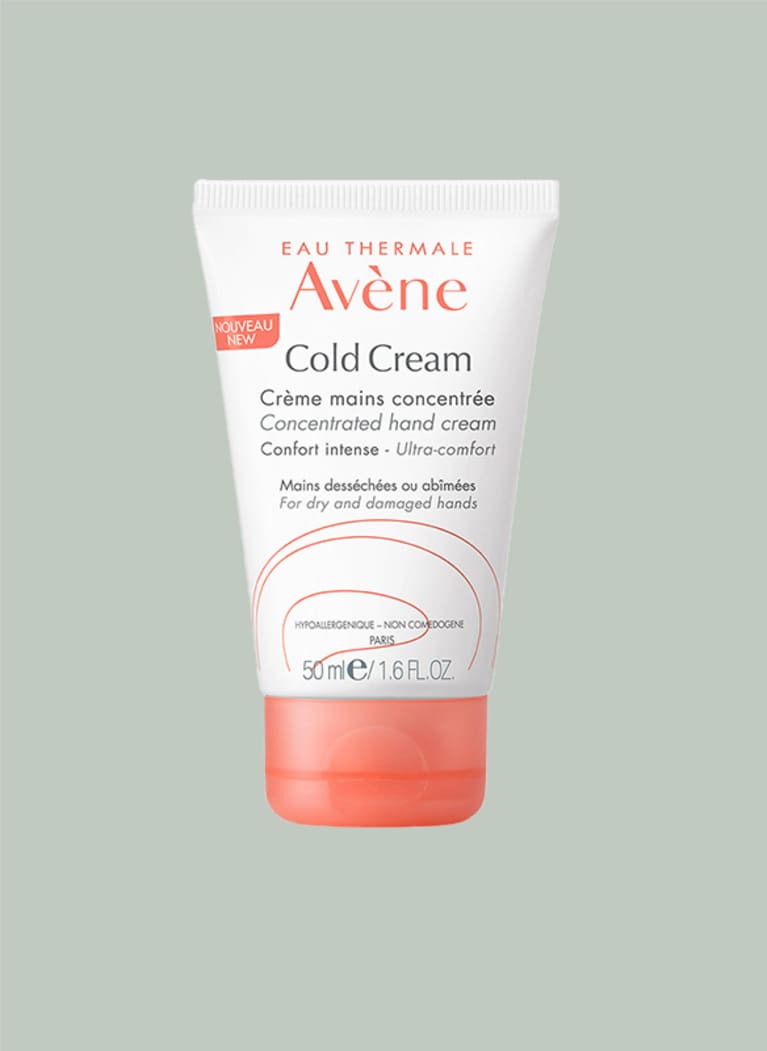 Hand facial: Osea Anti-Aging Hand Cream
If your hands need to look great for your job, or you simply enjoy the look of a manicured hand, Osea's Anti-Aging Hand Cream makes that easier. Hydrating and protective red algae extract repairs the hands and ensures ingredients like shea butter, aloe, coconut oil, and bearberry extract sink in to deeply moisturize and even out the surface of the skin.
Anti-Aging Hand Cream, Osea, $38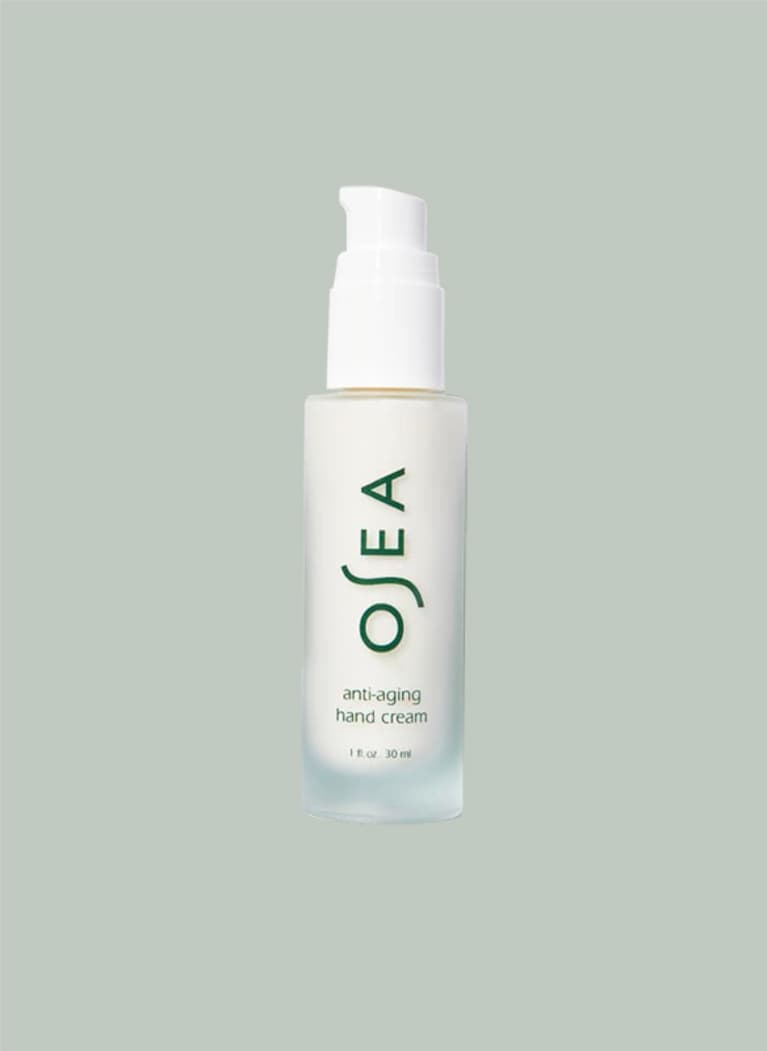 Tired hands: Weleda Replenishing Hand Cream
Weleda is the OG moisturizing brand known best for fan-favorite product Skin Food. It's no surprise that the brand delivers on moisturizers of all stripes, including this replenishing hand cream. Packed with antioxidant properties from pomegranate seed oil as well as shea butter, sesame seed oil, and avocado oil, the formula conditions the hands without going overboard. Use it at night and wake up to super-soft, energized, and replenished-looking hands.
Replenishing Hand Cream, Weleda, $13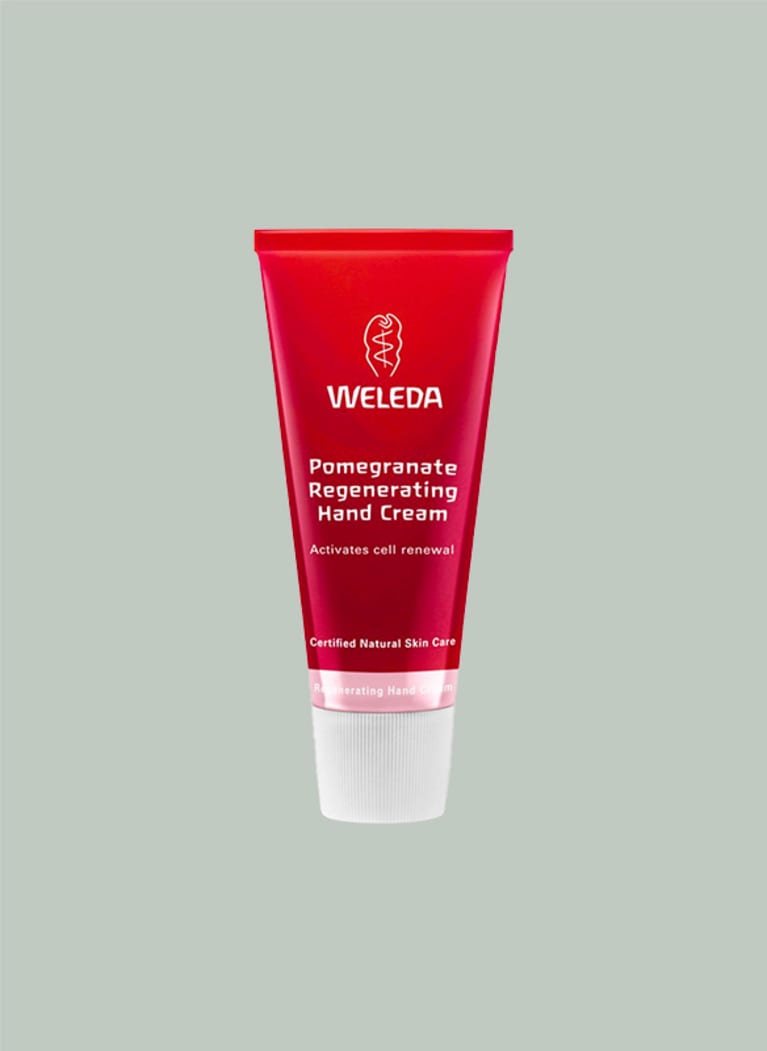 Rugged cuticles: Yes to Coconut Hydrate & Restore Protecting Hand & Cuticle Cream
Amazon reviewers have spoken: This coconut-infused cream has garnered more than 400 reviews, and two-thirds of them are a full five stars. With shea butter as a key ingredient, a little goes a long way. It's formulated with plant extracts that help strengthen rugged cuticles and nail beds—two underserved body parts—with banana extract, coconut oil, sweet almond oil, guajava fruit extract, and more. Did we mention it's $6?
Hydrate & Restore Protecting Hand & Cuticle Cream, Yes to Coconut, $6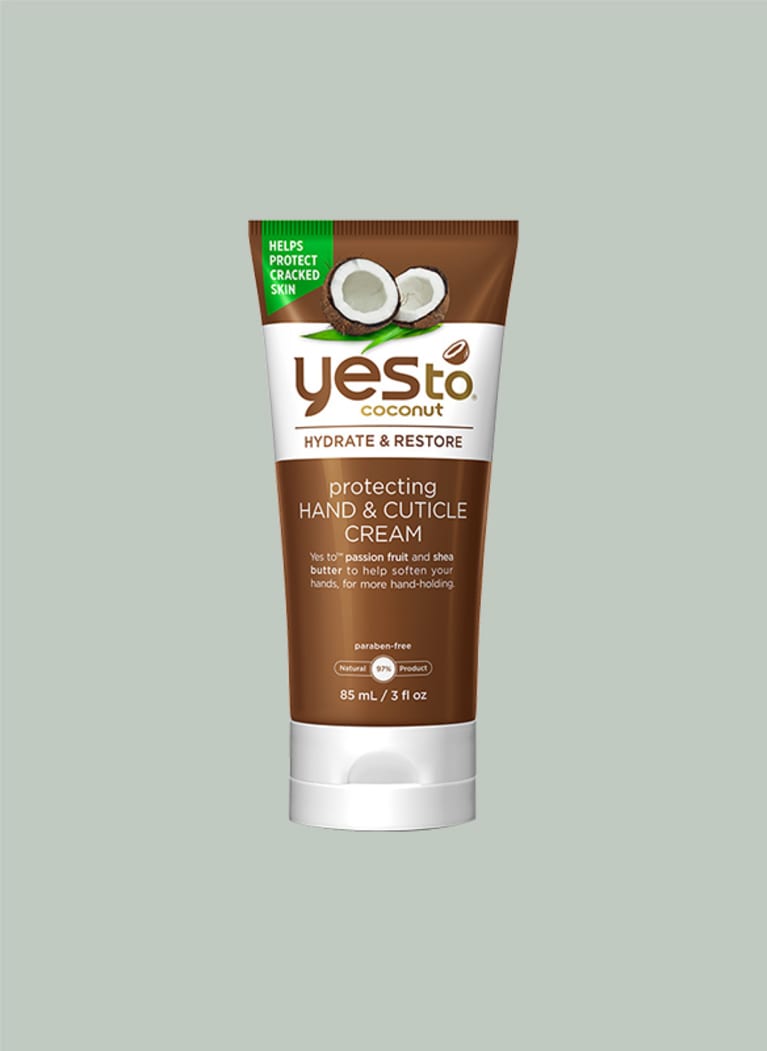 Can't shake the dryness: Aesop Resurrection Hand Cream
If you've tried a cream and it just won't cut the dryness, this sturdy balm by Aesop might be what your hands need. Not only is it a treat for the senses—the woodsy smell is a welcome departure from the typical florals and sweet-smelling hand creams—but cocoa butter, carrot root extract, aloe, and lavender deliver some medicinal moisture magic, keeping your digits, palms, and the backs of your hands supple.
Resurrection Hand Cream, Aesop, $33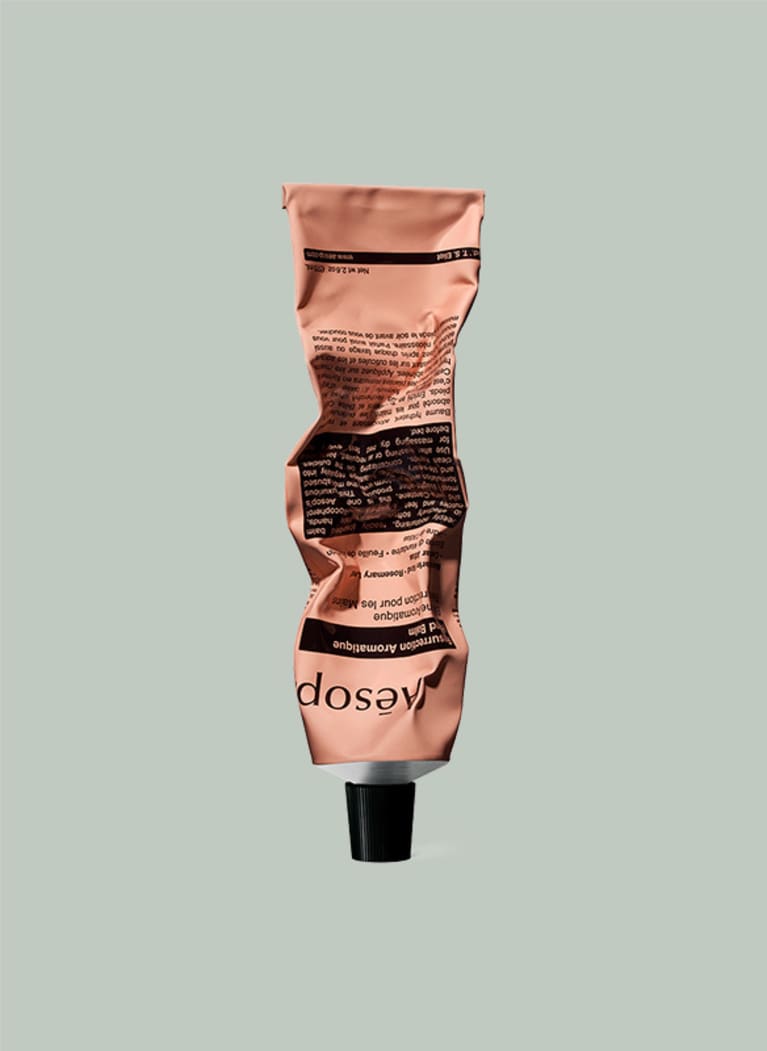 Overwashed: Pai Instant Hand Therapy Cream
It's called Instant Therapy for a reason—Pai, famous for its top-of-the-line rosehip oil and hypoallergenic products, has made a hand cream with ingredients that you usually only find in face creams—the good stuff. Sea buckthorn oil, plum oil, lactic acid, and rosehip oil work together to penetrate and deeply hydrate the hands, giving your skin a little extra attention. If other creams aren't doing the trick, this one may be your winner.
Instant Hand Therapy Cream, Pai, $30