paid content
 for

The Game-Changing 20-Minute Workout You Need To Know About
September 25, 2017
Earlier this month, nestled in the serene mountains above Tucson, Arizona, top health and wellness leaders around the world gathered for revitalize 2017 to move, breathe, eat, and be inspired by one another.
After two incredible days filled with thought-provoking talks, nourishing food, and soul-satisfying workouts, revitalize attendees took full advantage of the peace and quiet of Sunday morning to take a class with two instructors any fitness fanatic would know: Todd McCullough, founder of TMAC Fitness, and Sierra Nielsen, personal trainer and HIIT expert.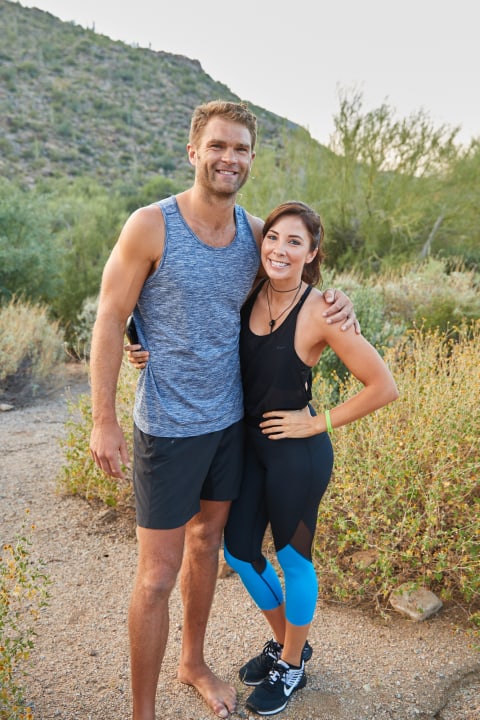 As it turned out, the workout was a total game-changer—and adding it to your routine will nourish your mind, body, and spirit. Here's what you need to know about the class and exactly what you should do to recover afterward.
The workout.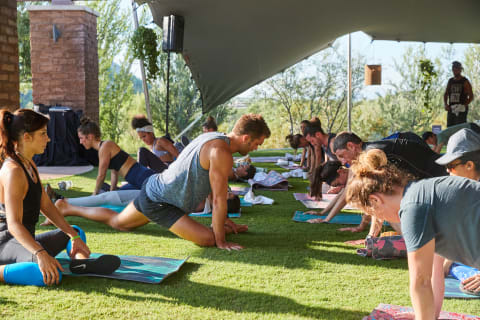 Todd and Sierra's workout started slow—think a few deep breaths in child's pose, followed by some easy moving and breathing through yoga asanas. All of this was led by Todd, and it wasn't all stretching and breathing—there were definitely long moments in plank, resulting in sweat and loosened-up muscles.
From there, Sierra took over and really got us sweating with her HIIT workout, which included two sets of four intervals. Finally, the duo took our heart rates back down with a cool-down and a mindful moment before moving on to the rest of our day.
The absolute best way to fuel and recover.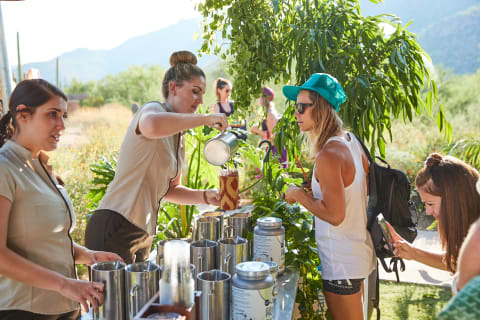 From stretching and yoga to meditation and breathing, Sierra and Todd covered their physical and spiritual recovery bases. But the workout wasn't easy, and it left our energy depleted, which is why prepping and refueling with Garden of Life®'s incredible pre- and post-workout supplements was so helpful.
Before the workout, we enjoyed the new Garden of Life SPORT Energy + Focus, which is an organic, plant-based pre-workout drink made with B12, coffeeberry, and a blend of vegetables like kale, spinach, and beets. This incredible combination helps promote energy and focus, and happens to be delicious as well.†
Post-workout, we sipped on protein shakes made with SPORT Organic Plant-Based Protein powder and almond milk. Then, we chowed down on Organic Plant-Based Performance Protein Bars, which are loaded with 20 grams of complete multi-sourced, organic, whole-food plant protein available in some of the most decadent flavors ever—think creamy peanut butter and sea salt caramel. Are you hungry yet?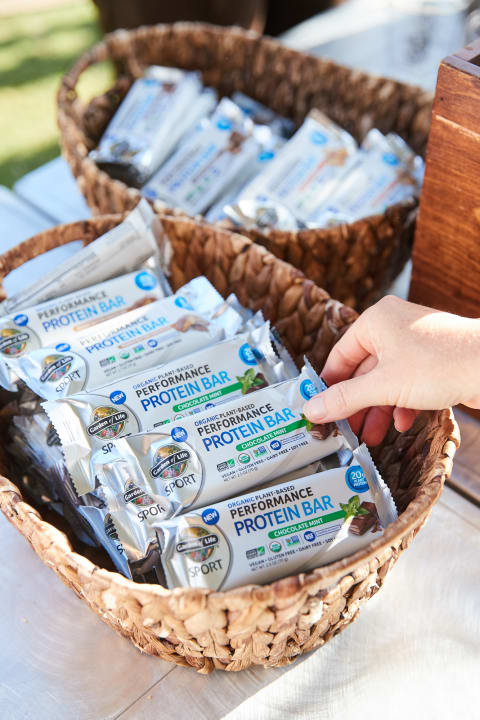 Having the unique opportunity to exercise with such widely known instructors was amazing, but it doesn't end with revitalize. We plan to do this workout on our own regularly—delicious Garden of Life treats included.
†These statements have not been evaluated by the Food and Drug Administration. This product is not intended to diagnose, treat, cure, or prevent any disease.