These 8 Sustainable Essentials Will Be The Stars Of Your Fourth Of July BBQ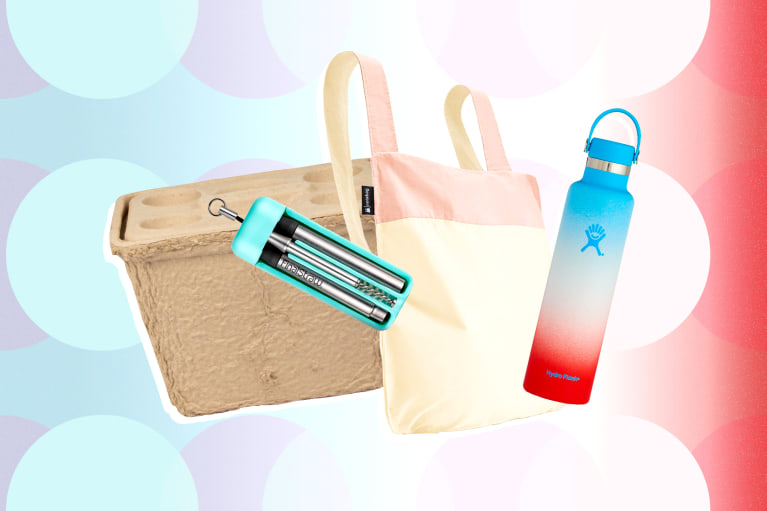 Our editors have independently chosen the products listed on this page. If you purchase something mentioned in this article, we may
earn a small commission
.
If you've ever taken a gander at the trash bin after a Fourth of July gathering, you know the holiday isn't exactly sustainable. Your standard party fare—plastic cups, paper flags, and one-and-done decorations—create a glut of red, white, and blue waste that only adds to the 1,600 pounds of trash the average American throws away every year.
For a holiday that celebrates our country, it certainly doesn't do a lot in the way of protecting it. This Fourth of July, pronounce your independence from plastic and single-use trash with these festive, earth-friendly essentials:
1. A biodegradable cooler
Need a place to store those gluten-free beers? Ditch the foam cooler and opt for this biodegradable, reusable option made of paraffin wax and recycled tree pulp instead. Igloo and surfer-turned-environmental activist Rob Machado collaborated on the new product that can keep things cold for 12 hours and hold up to 75 pounds despite an ultra-lightweight frame.
Recool 16-Quart Cooler ($9.99)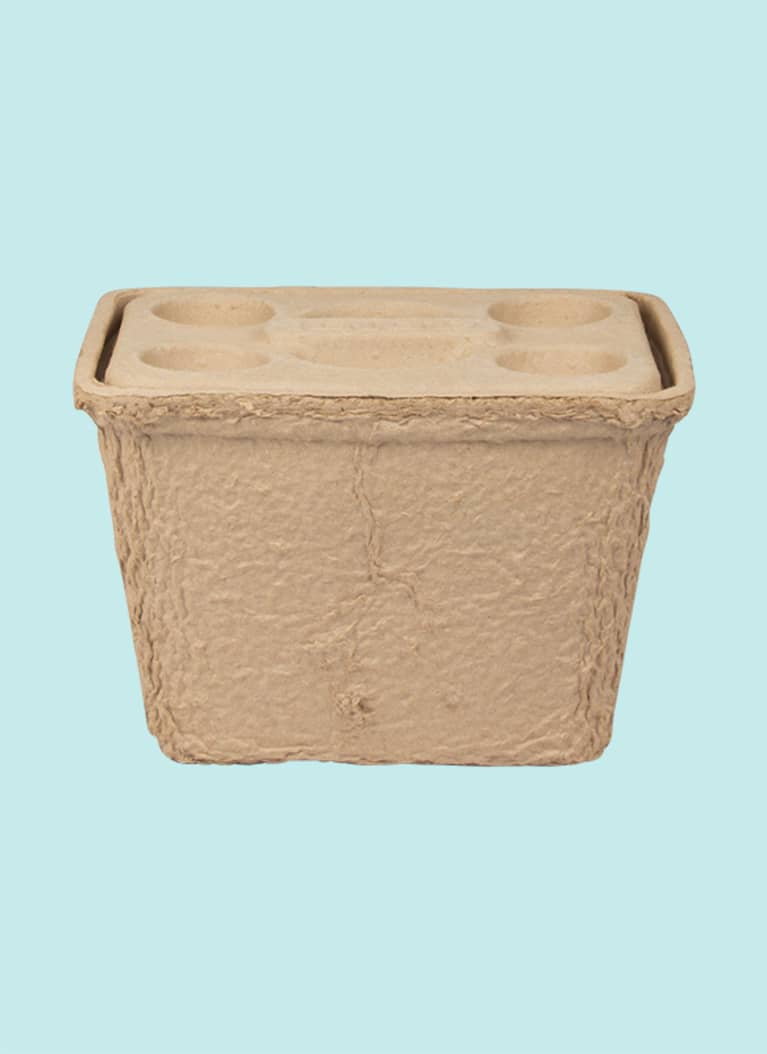 Recool
2. A suit made of natural materials
While the vast majority of bathing suits out there are synthetic (and therefore shed microplastics into the water as you swim), this one from eco brand Natasha Tonic is made from microfiber-free materials like hemp and cotton. Its natural fibers mean you can feel good about wearing it into the pool or ocean, and its supportive design means it can double as an athleisure top. If a swim-trunk wearer in your life is looking for a sustainable suit, too, check out these wool board shorts from Outerknown.
Natasha Tonic Clean Cut Bikini Top ($98)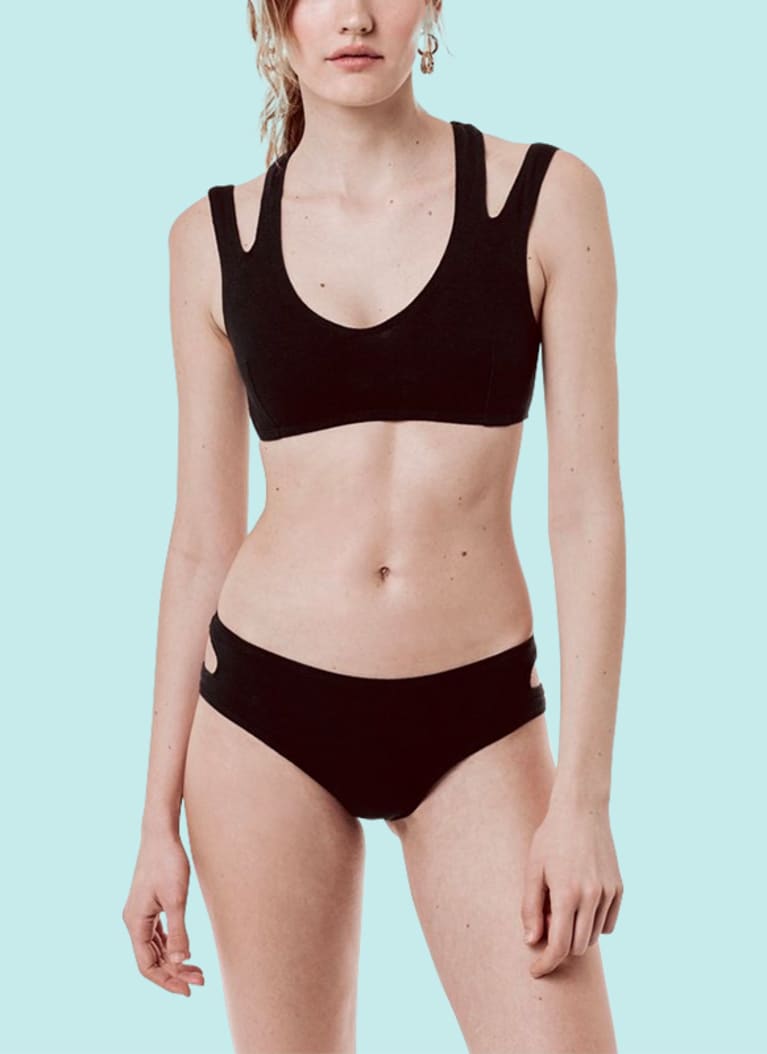 Natasha Tonic
3. A colorful, insulated bottle
On the hunt for a reusable bottle to keep your drinks cold through the fireworks? We're loving Hydroflask's new, patriotic color palette.
Hydroflask Shave Ice Limited Edition 24 oz. Standard Mouth ($29.96)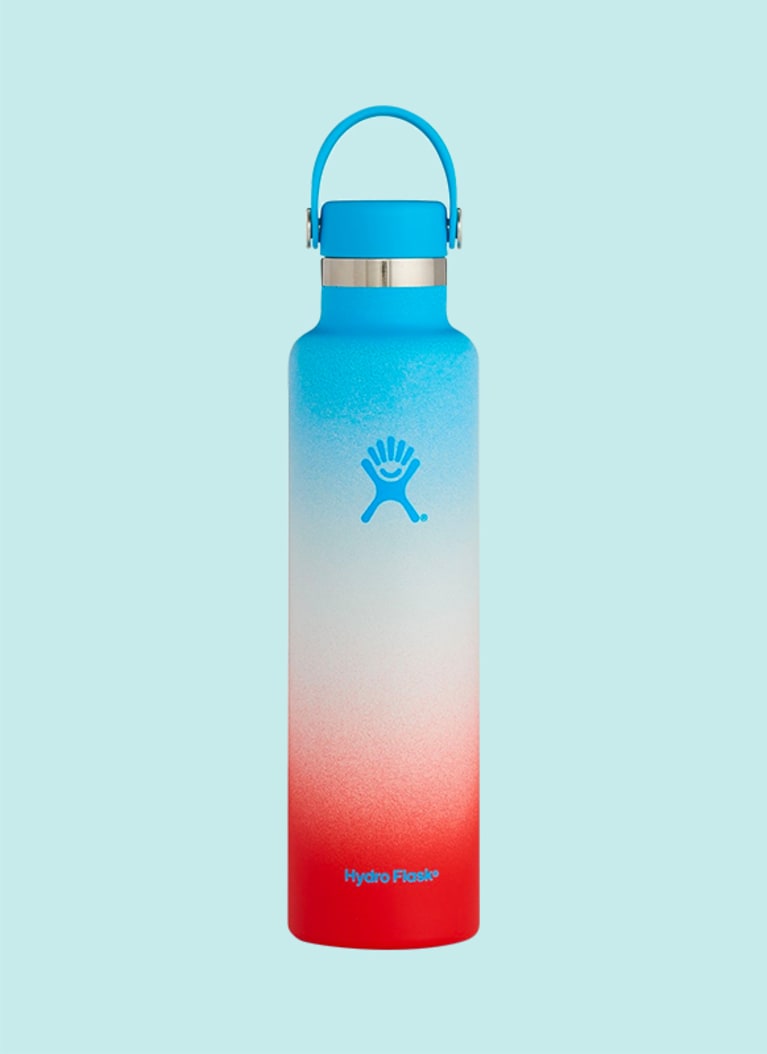 HydroFlask
4. A portable, durable straw
The FinalStraw was created to make sure people always have a single-use plastic straw alternative handy. The silicon straw folds into a recycled plastic case that fits on your keychain so you'll have it on you for any cocktail or mocktail the Fourth throws your way.
FinalStraw 2.0 ($24.50)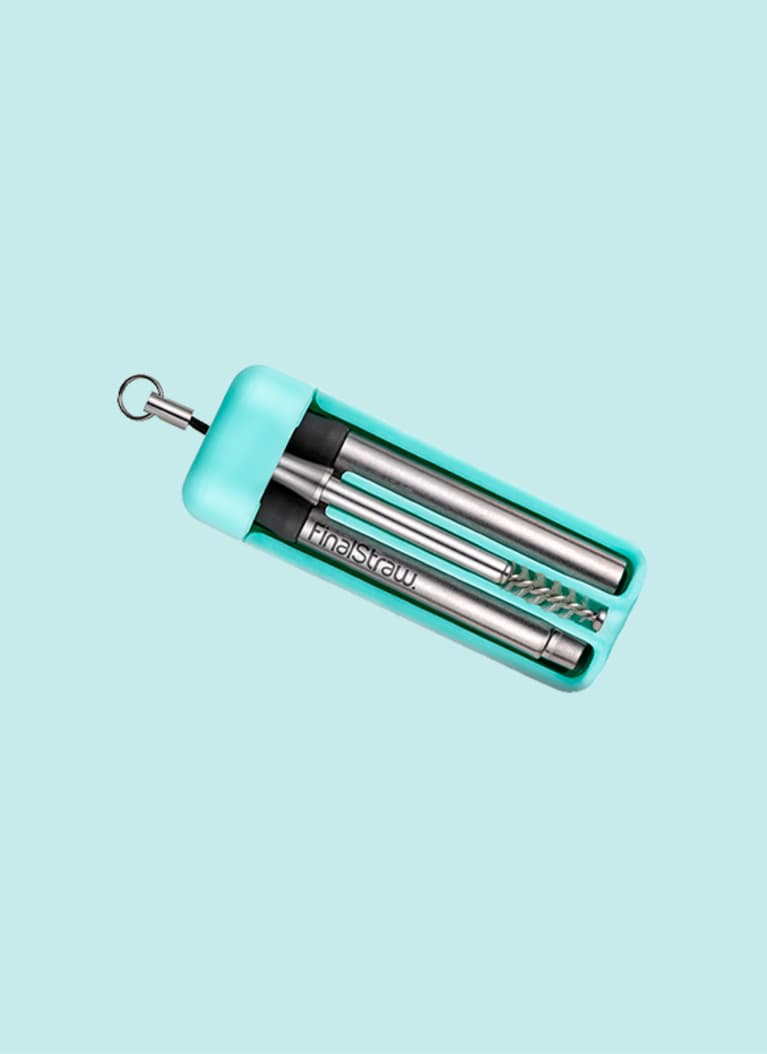 FinalStraw
5. Planet-friendly place settings
Plastic plates, cups, and cutlery are accumulating in the environment faster than you can say "barbecue," and the U.K. and Canada are now banning them altogether. If you're hosting the celebration this year, skip over them and serve your feast on reusable plates or these durable (and compostable!) ones that are microwave safe and made from fallen palm leaves.
Pure Palm Planet-Friendly Plates ($16.95)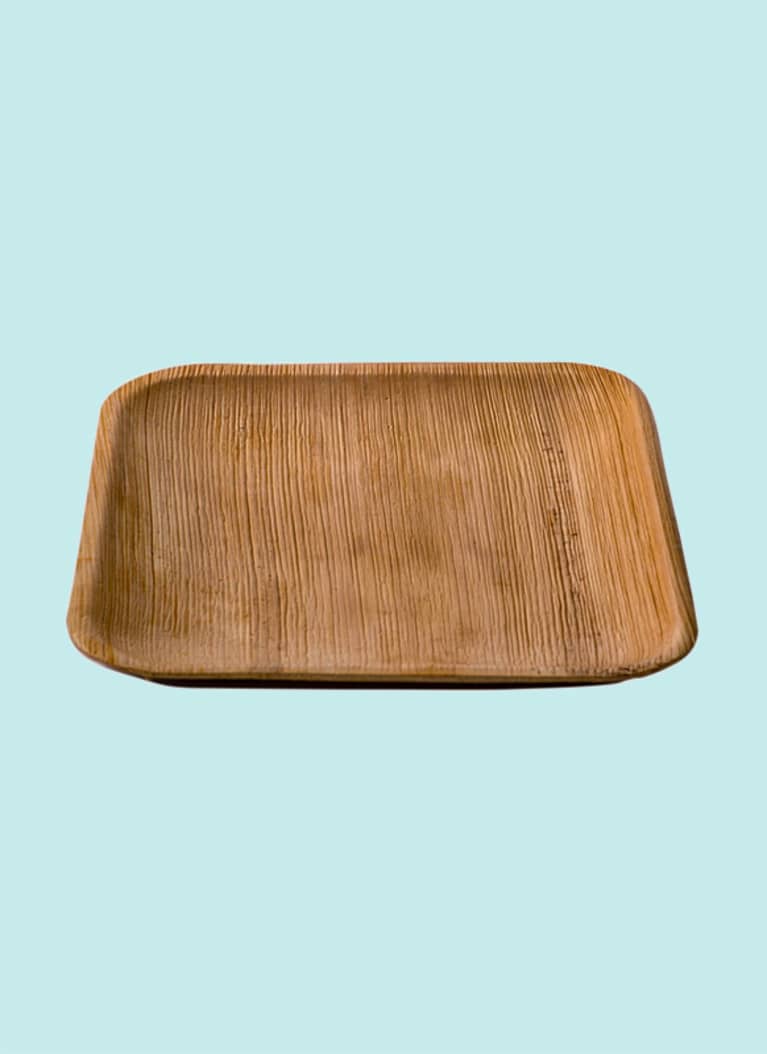 Pure Palm
6. Plastic-free glitter
The little kid in all of us cried when we learned that glitter is terrible for our environment and marine life since it's essentially just colorful microplastic. Today Glitter, which claims to be the world's first brand of 100% plastic-free glitter, is here to save the day with sparkles made from eucalyptus fiber, of all things.
Today Glitter No Plastic Blue ($12)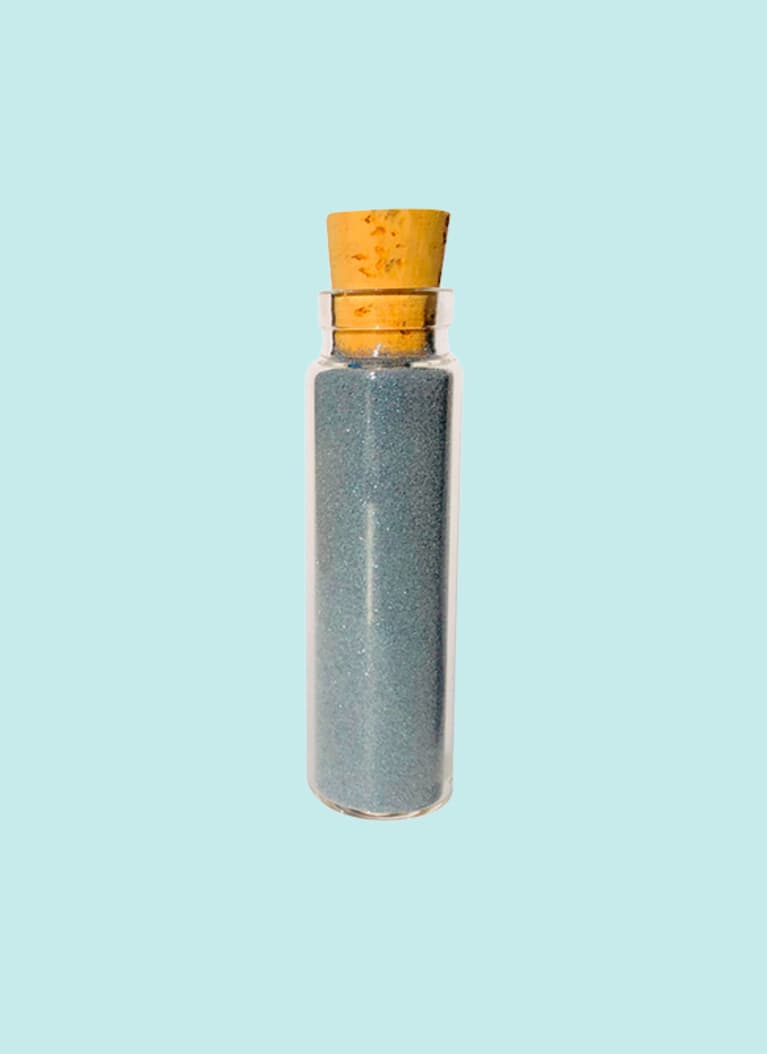 Today Glitter
7. A well-designed tote
Let's face it: Reusable tote bags can get heavy and tough on the shoulders—especially when they're filled with food and other festive goodies. This one was designed to be easier to transport, converting into a backpack in a pinch.
Notabag Convertible Tote Backpack ($28.90)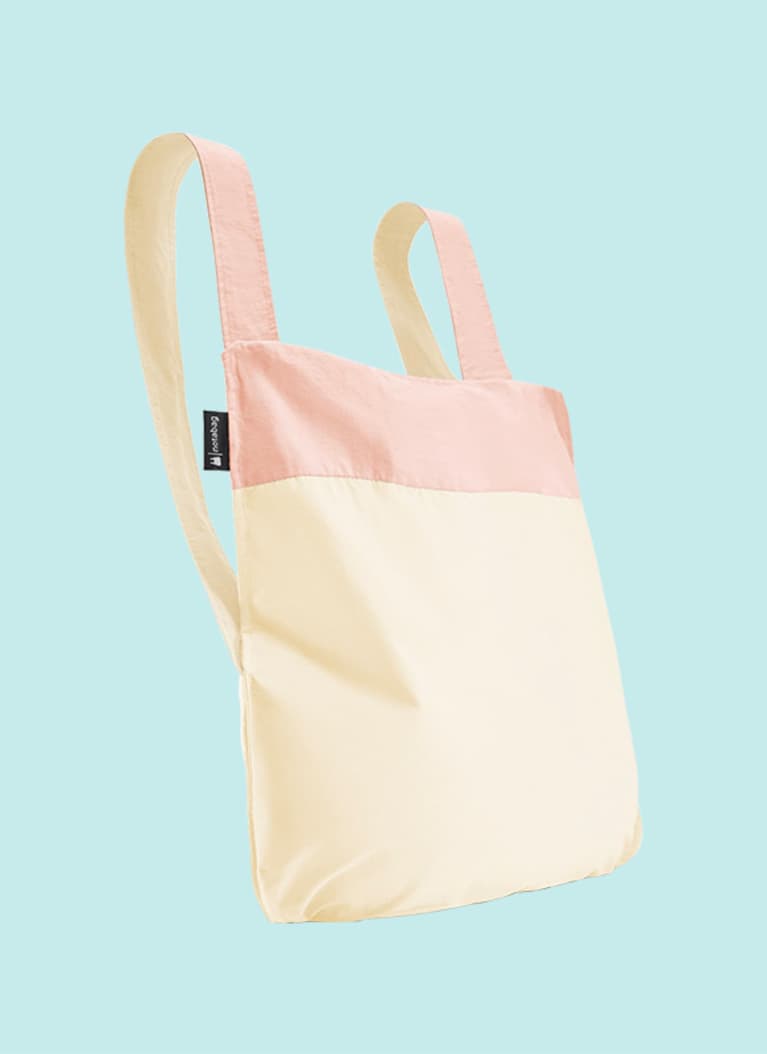 Notabag
8. Some better bottled water
If you do find yourself reaching for a single-use water bottle to stay hydrated through the festivities, opt for one with packaging that's easier on the planet than plastic. Flow alkaline spring water comes in a recyclable paper bottle with a plant-based cap. Soon, the company hopes to make all its bottles 100% compostable too.
Flow Alkaline Spring Water ($17.99/12-pack)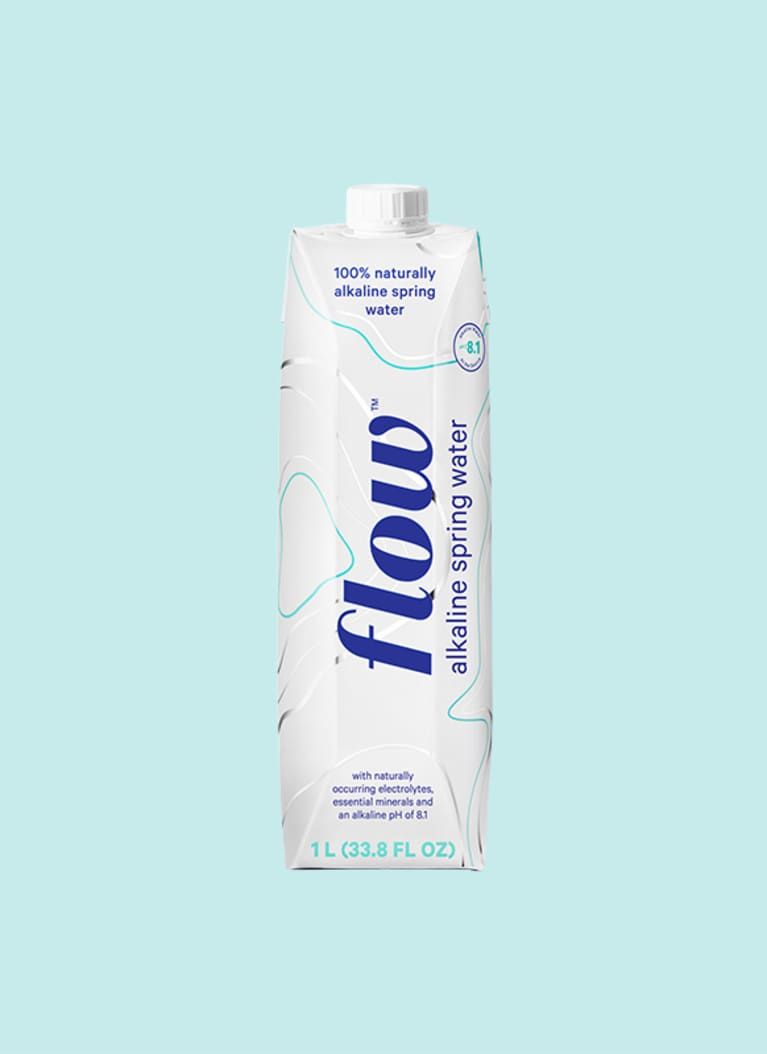 Flow