Kombucha Floats Are The Perfect July Fourth Treat — Here's How To Make 'Em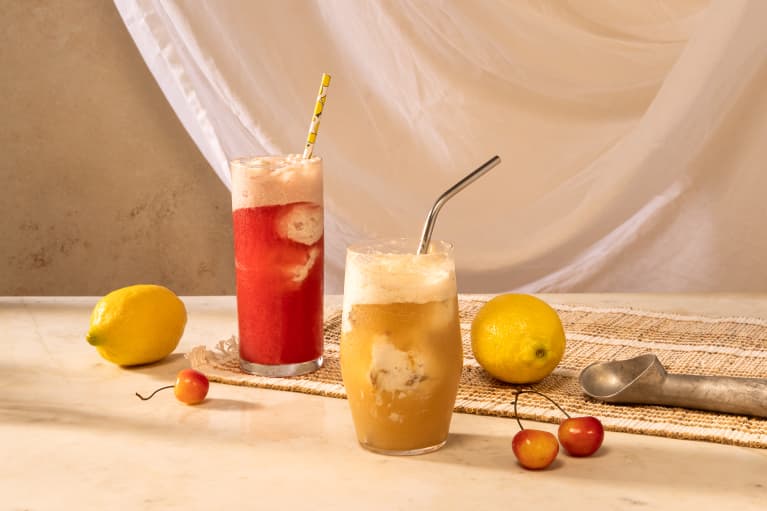 There's something magic that happens in the alchemy of a float: two simple (albeit delicious!) ingredients come together to be so much more than the sum of their parts. Floats are creamy, sweet, and effervescent. While they have all the right qualities to be utterly delicious, no one would describe them as particularly gut-healing—until now.
The kombucha float is exactly what it sounds like—a scoop of ice cream plunked into a fizzy glass of kombucha. The kombucha serves as an alternative to the more traditional root beer, and unlike soda, it contains probiotics, which help support your gut health. It's also rich in natural organic acids, B vitamins, and glucaric acid, which provides important support for detoxification.
Like many healthy treats, the benefits of the kombucha float depend largely on the quality of ingredients that you use. Different kombuchas have different amounts of sugar, and the ice cream you choose makes a difference as well. Great dairy-free ice cream options include Cool Haus, So Delicious, Ben & Jerry's, and McConnell's. If you're looking for grass-fed dairy options, Van Leeuwen and Blue Marble both make delicious varieties.
Also, unlike traditional root beer floats, the kombucha comes in a wide variety of flavors, allowing you to play around with combinations for a different tasty treat every single time. We love KeVita, Health-Ade, and GT's Living Foods for their clean ingredients and reasonable sugar content.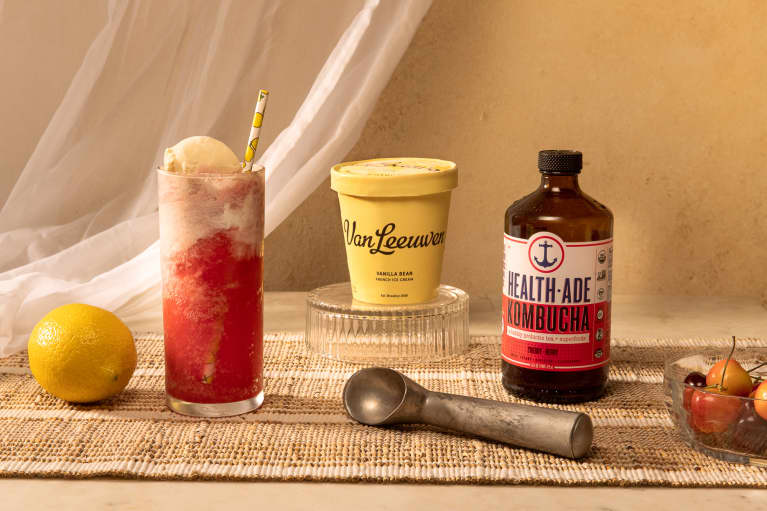 It's all about the flavor combos.