4 Unexpected Plant-Based Proteins (Recommended By R.D.s)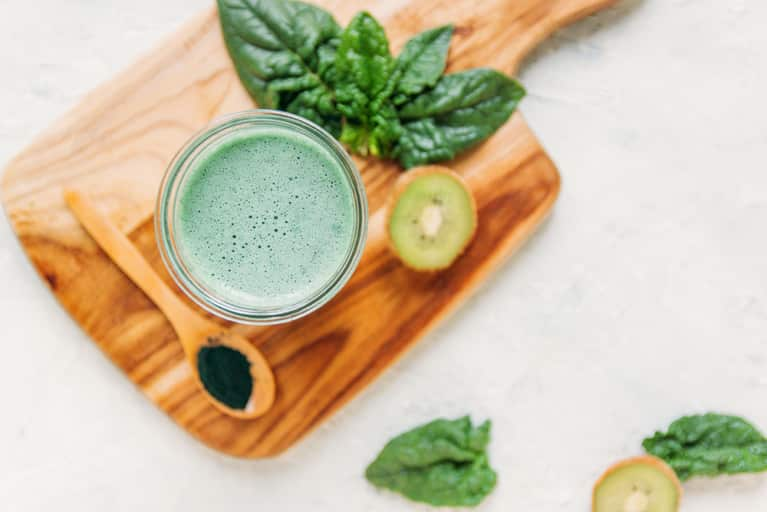 Our editors have independently chosen the products listed on this page. If you purchase something mentioned in this article, we may
earn a small commission
.
Protein is an essential macronutrient that we need to be eating every day—it gives us energy, helps us recover from exercise more efficiently, and is made up of long-chain amino acids, which are the building blocks of muscle.
"At a minimum, the average person needs to consume 0.36 grams of protein per pound of body weight. For a person who weighs 150 pounds, that would be about 55 grams of protein per day," according to registered dietitian Lea Basch. "But the 'right' amount of protein depends on many factors, including activity levels, age, muscle mass, and current state of health."
Most plant-based foods have some level of protein, and if you're eating a diet that's filled with good-quality whole foods, you shouldn't have an issue getting enough, but it's still often a concern with vegans, vegetarians, and those considering dipping a toe into the plant-based waters. Here are some of the most unexpected sources of proteins that dietitians recommend, giving you a wide range of foods to choose from when you're looking to create healthier, satiating, and balanced meals.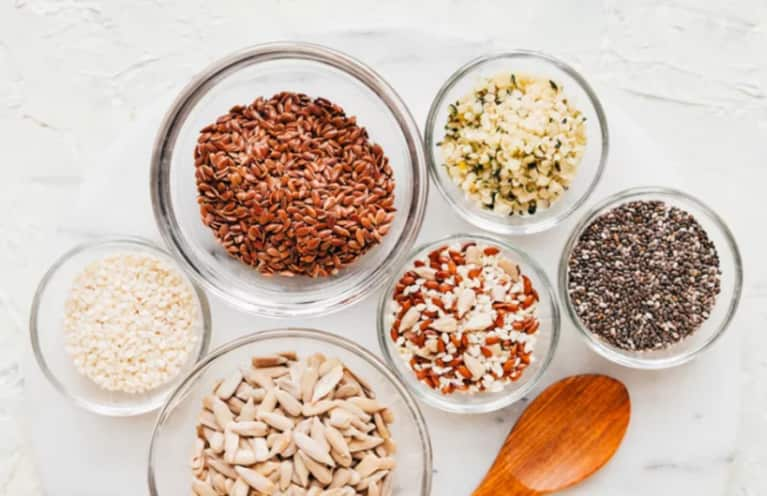 "People don't realize how much protein hemp seeds contain—a ¼-cup serving is packed in 10 grams of complete plant-based protein. I love making this protein-rich hemp seed ranch dressing that's delicious on spinach salad!" —Robyn Coale, FNP, R.D., owner of Nutshell Nutrition
Taylor Riggs, RDN and author of Real Food, Real Simple agrees. "Hemp seeds are my favorite source of plant protein right now! A small amount provides a lot of protein, PLUS they are an awesome source of omega-3s. I add them to smoothies, coconut milk yogurt, and salads for a little extra protein power."
Learn how to make your own hemp milk here.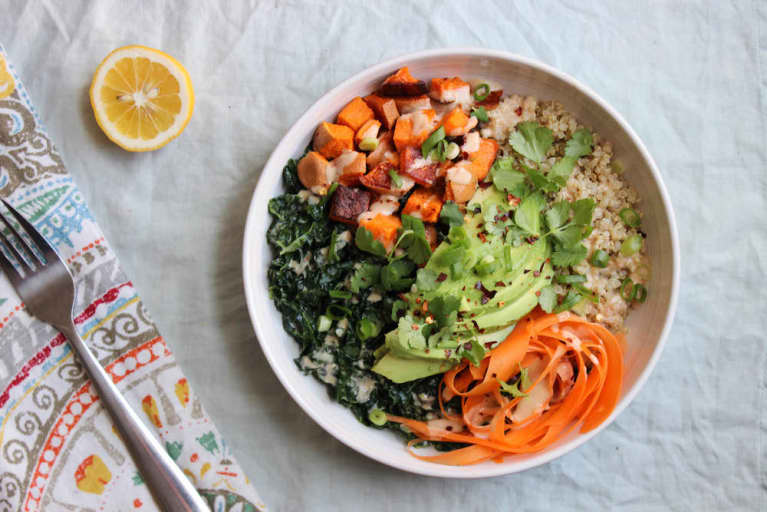 "I would recommend quinoa as a source of plant-based protein. Not only is it versatile in cooking, but quinoa is a complete protein, providing all nine essential amino acids that our bodies need from outside sources. One cup of cooked quinoa contains about 8 grams of protein." —Alanna Waldron, R.D., eatsrealfood.com
Whip up a Farmers Market Salad With Quinoa or 11 Quinoa Bowls
"This phenomenal green superfood is a form of blue-green algae, and is a 65 to 70 percent complete protein, making it a high-protein superfood for vegans, vegetarians, and meat eaters alike. You will find spirulina in tablet form or in the very popular 'greens' powders that you can add to smoothies." —Jodi Bullock, R.D. specializing in holistic nutrition and food sensitivities
Try this unicorn latte with spirulina.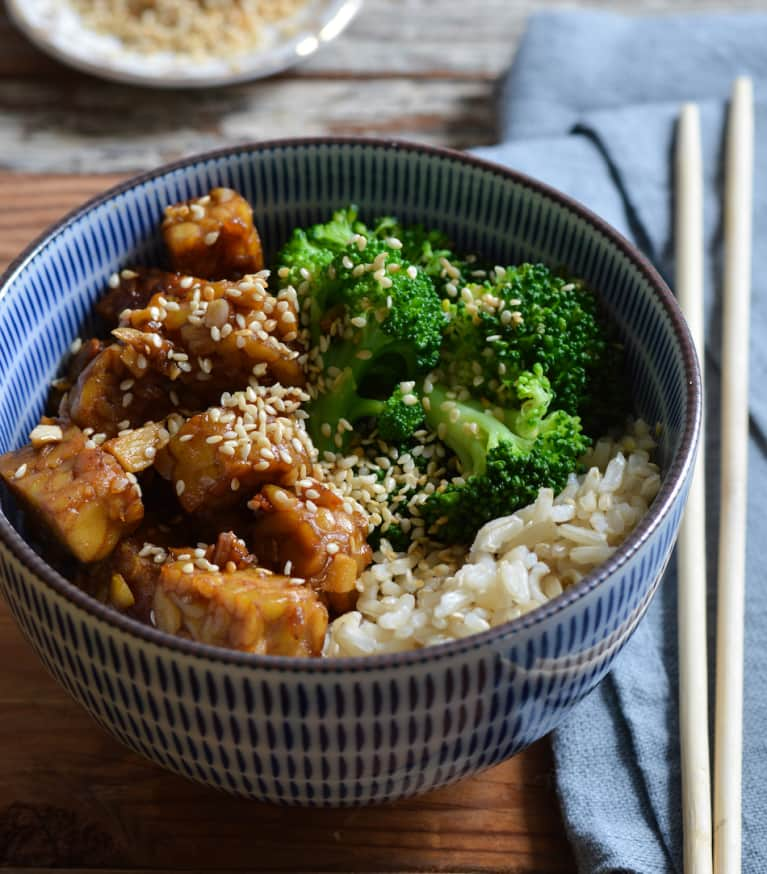 "Maybe not so much surprising…but one of my favorites is tempeh. Since it's made by fermenting whole soybeans, it is technically a whole food and has a good amount of fiber as well (double whammy!). Half a cup of tempeh has about 15 grams of protein while the same amount of tofu has about 10 grams. Both are great. But it's a tad surprising that tempeh has 50 percent more." —Kayleen St. John, R.D., executive director of nutrition and strategic development at Euphebe
Here's an easy weeknight Broccoli + Tempeh Bowl.