This Is The Next Wave Of Smudging — No Matches Required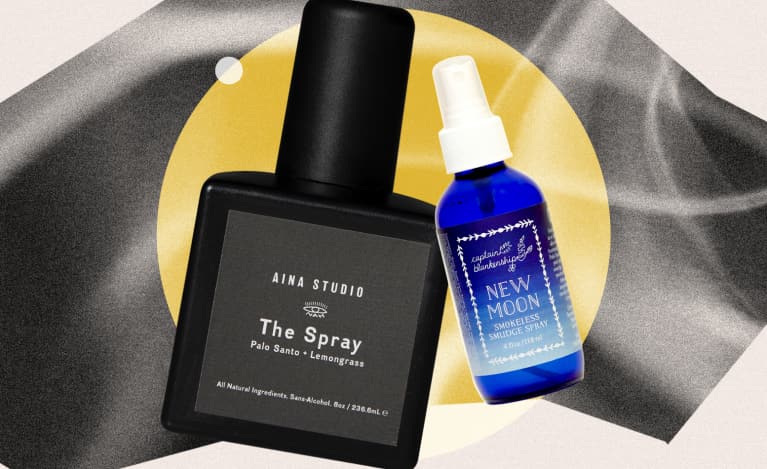 Our editors have independently chosen the products listed on this page. If you purchase something mentioned in this article, we may
earn a small commission
.
For the spiritually inclined, smudging is one of life's little saviors. New apartment feel spooky? Light some sage. Had a terrible meeting at work? Waft some palo santo when you get home and call it a day.
Brought to us by way of indigenous cultures, the act of smudging—or burning particular herbs for the medicinal and therapeutic properties of their smoke—is thought to help heighten the energy of a space. And even if energy work isn't your thing, there's no denying that smudging often smells lovely, plus there's value in taking the time to set a positive intention.
As more people are experimenting with the ancient practice, products are popping up to help them do so with ease. Hence the rise of smudging "sprays" that harness the energy of plant medicine, no matches required.
"I travel a lot, and I wanted to make something that was purifying and energy clearing in places where I couldn't bring palo santo or sage," Samantha Phillips, Reiki master and maker behind Etsy shop The Venus in Aquarius, says of the inspiration for her smudging mist. "We can't always control our own environment, but we can control how we navigate it."
Smudge mists dilute herbs, either in dried or essential oil form, in water and witch hazel for a smell-good spray that can provide an energy cleanse on-the-go. "I think a lot of people are becoming more aware of the type of energy they're surrounded by, and they're doing their best to keep it as high-vibration as possible," Phillips says of the recent rise in popularity of these portable purifiers, adding that she always carries hers around in her car ("especially when Mercury's in retrograde"). Other great times to give the air around you a quick spritz? Right before bed, first thing in the morning, or any time something is weighing heavy on you.
Here are a few palo-santo- and sage-packed sprays to waft around your space without fearing the wrath of the smoke alarm.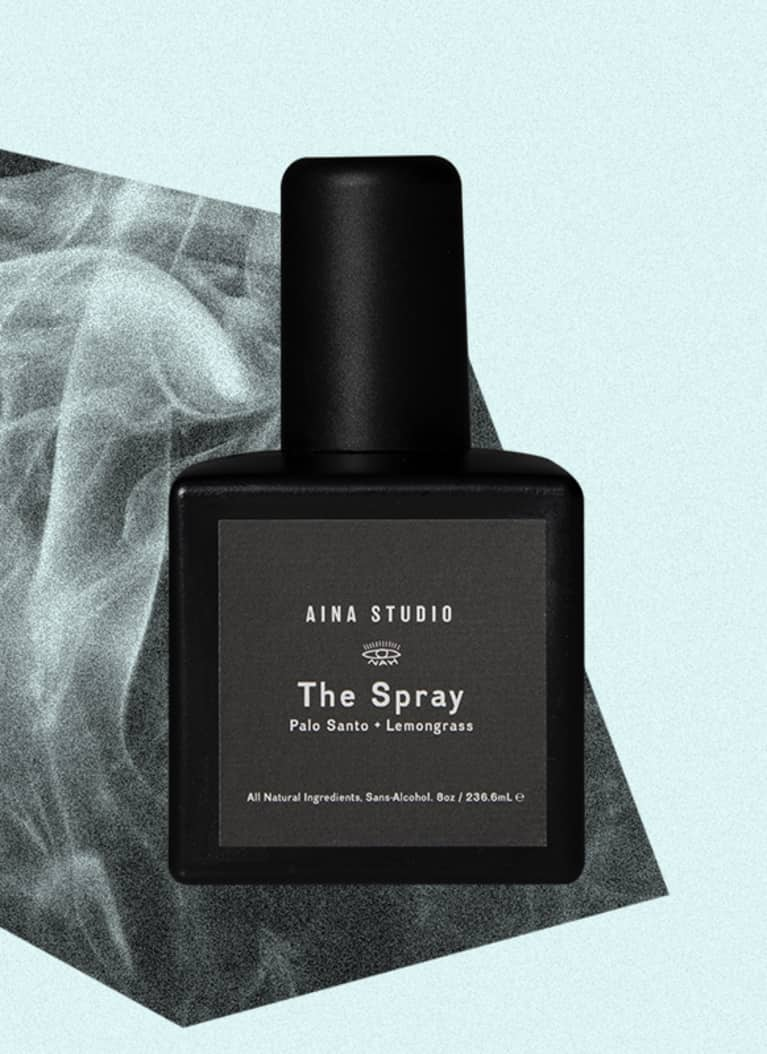 "I'm a bit witchy and love smudging but don't always want to deal with the smoke that comes along with it, so I started using leftover oils to make my own personal linen sprays," says Taylor Cook, the founder of herbal apothecary Aina Studios. From there, her all-natural and alcohol-free spray was born. It comes in a variety of different scents, but the Palo Santo + Lemongrass, with subtle hints of bergamot and mint, is the mbg fave. Cook adds that the all-purpose spray can be used to cleanse anything—pets included!
Aina Studio Palo Santo + Lemongrass Spray ($38)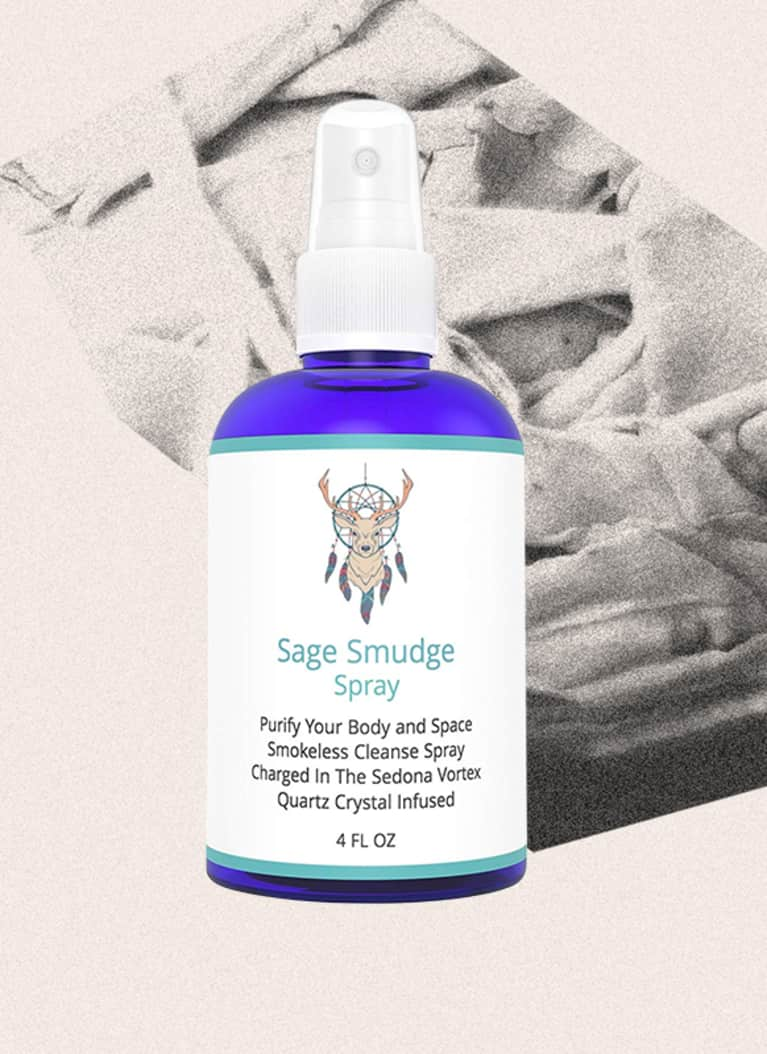 Juniper Mist's line of sprays are handmade in small batches in Sedona, Arizona. Their sprays come in simple scents like palo santo, sage, and lavender sage, but they also pack small rose quartz crystals into each bottle for another dose of good vibes. Bonus: The family-run operation pays it forward by donating 10 percent of profits to The Wilderness Society.
Juniper Mist White Sage Smudge Spray ($15.97)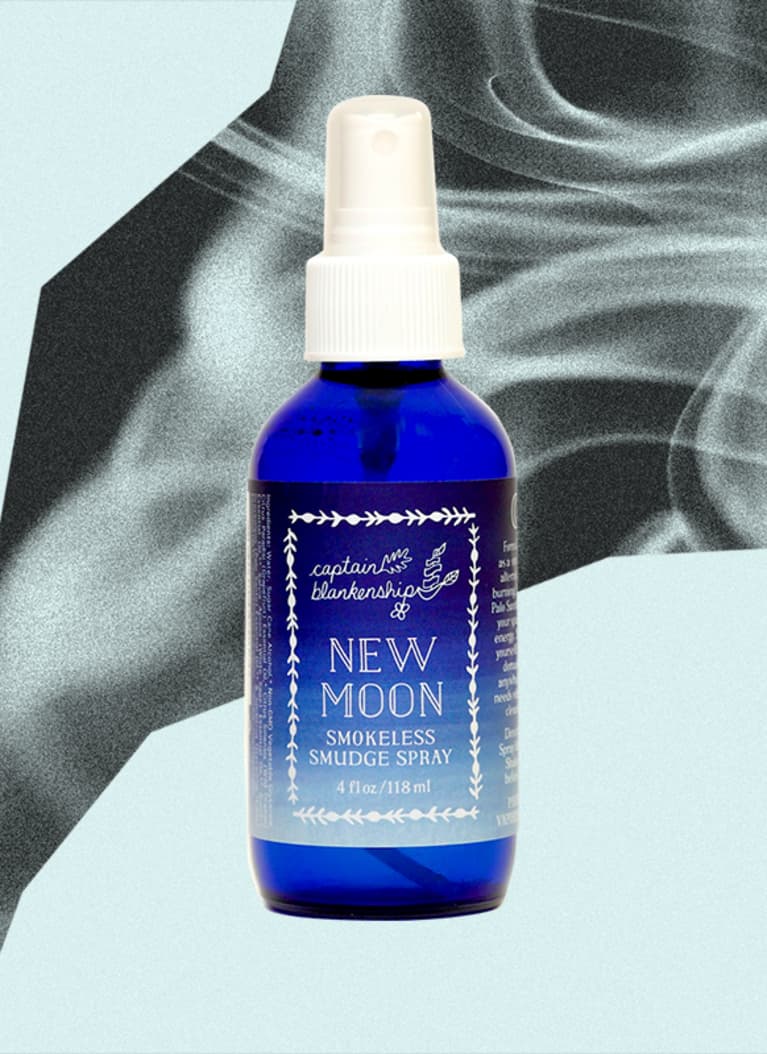 Captain Blankenship is a well-known brand in the green beauty space (its Sea Salt Hair Spray even earned a spot on mbg's top 30 natural products of 2017 list!), but it's starting to venture into the home space, too. "I'd often burn smudge sticks and palo santo wood in my home, but after having kids, I didn't want to have smoke in my environment. I still wanted to be able to clear the energy in my space, so I formulated a room and body spray that would have similar properties but also an added dimension of smell," founder Jana Blankenship explains. Her delicious blend combines the essential oils of white sage and palo santo with pops of red grapefruit and sweet orange, plus a touch of smoked juniper. "I love misting it on myself and setting an intention and using it to clear the energy in whatever space I find myself in," she says.
Captain Blankenship New Moon Smokeless Smudge Spray ($20)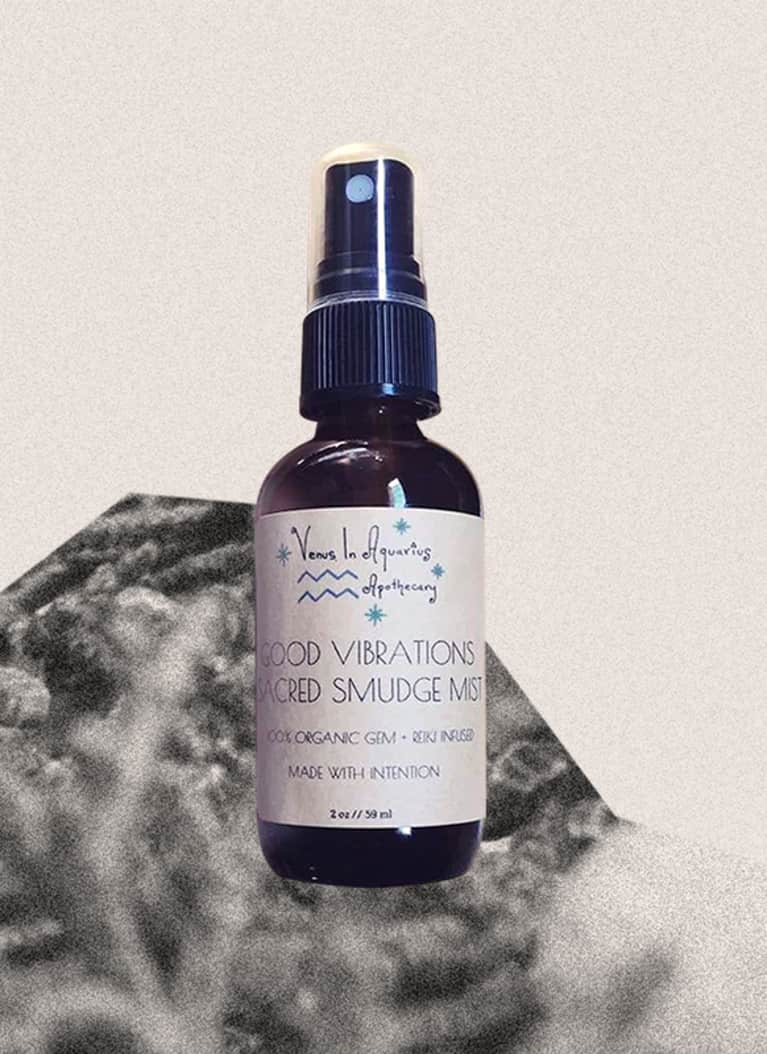 When Phillips first started crafting her smudge mist, she knew she wanted to make sure all the ingredients were sourced as sustainably as possible. She trusts Mountain Rose Herbs for her white sage, and cedar and rosemary essential oils, since the Oregon-based supplier exclusively stocks organic ingredients and doesn't sell anything that is over-farmed. Phillips infuses their white sage straight into witch hazel (she thinks it is more sustainable to go this route versus using essential oils, which are very concentrated plant medicines) and tops off her blend with a black tourmaline crystal. She swears the result is "like a vibration all its own."
The Venus in Aquarius Good Vibrations Sacred Smudging Mist ($14)