After a long winter and rainy spring, nothing's better than finally being in full-on summer mode. Our skin, on the other hand, doesn't exactly welcome all that extra, well, face time in the sun. From burns to breakouts, summer can do its fair share of skin damage, so we rounded up six worthy treatments available at Sephora that are up for the rescue job. Stock up in one quick run, and then use the rest of the time you've saved to hit the beach.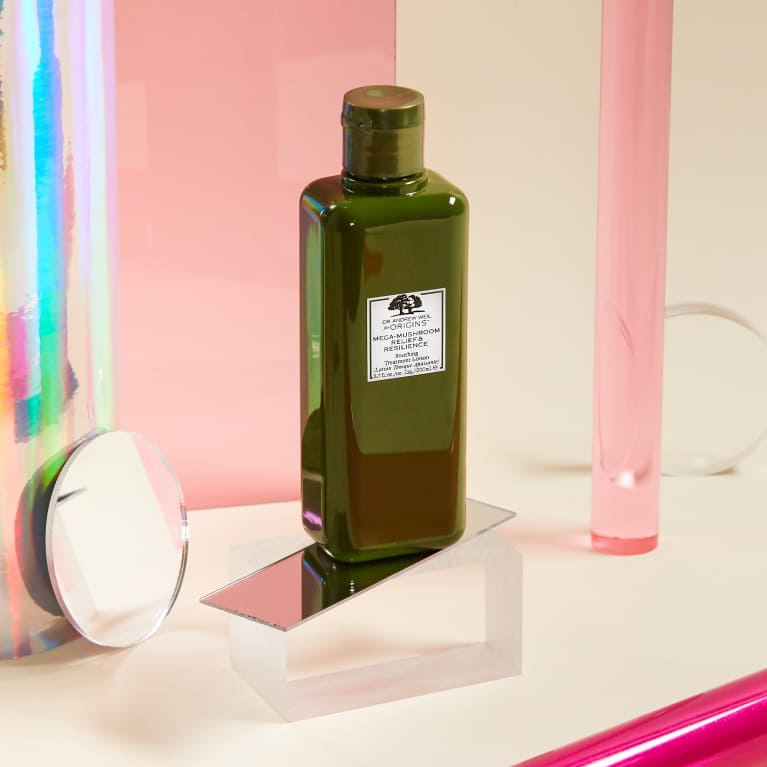 Skin can sometimes have trouble adapting to quick changes in temperatures and humidity levels and may respond by suddenly increasing its sensitivity. Incorporating a soothing skincare product, like this treatment lotion from Origins, can help calm it down. Made with reishi mushrooms, fermented chaga, and coprinus mushrooms—all of which are calming active ingredients—the lotion's water-like liquid is perfect for hydrating skin and helping reduce the look of redness and irritation.
Skin status: pollution-exposed
Pollution and oxidative stress are real factors in your skin's health and may even aggravate issues like pigmentation spots. Help protect your complexion with an antioxidant-rich layer in your skincare: Fresh's new Black Tea Kombucha Facial Treatment Essence, for instance, is a leave-on treatment step that's thinner than a serum—sweep it over your skin post-cleansing and prior to moisturizing. This potent essence, containing antioxidants from kombucha, helps to restore your skin's vitality and combat the aging effects of pollution, boosting overall radiance.
Skin status: stressed-out
If you notice your skin's drying out or getting irritated from summer's daily stressors like UV rays and environmental pollutants, the fix may just be a thoughtful switch in moisturizer. The new Adaptogen Deep Moisture Cream from Youth to the People is made with adaptogenic mushrooms and herbs—including ashwaghanda, rhodiola, and reishi, all of which can help calm the skin and help it cope with stress. It's designed to deeply hydrate skin of all types. Bonus: A little of this stuff goes a long way, so it'll last for longer than you think.
Skin status: early signs of aging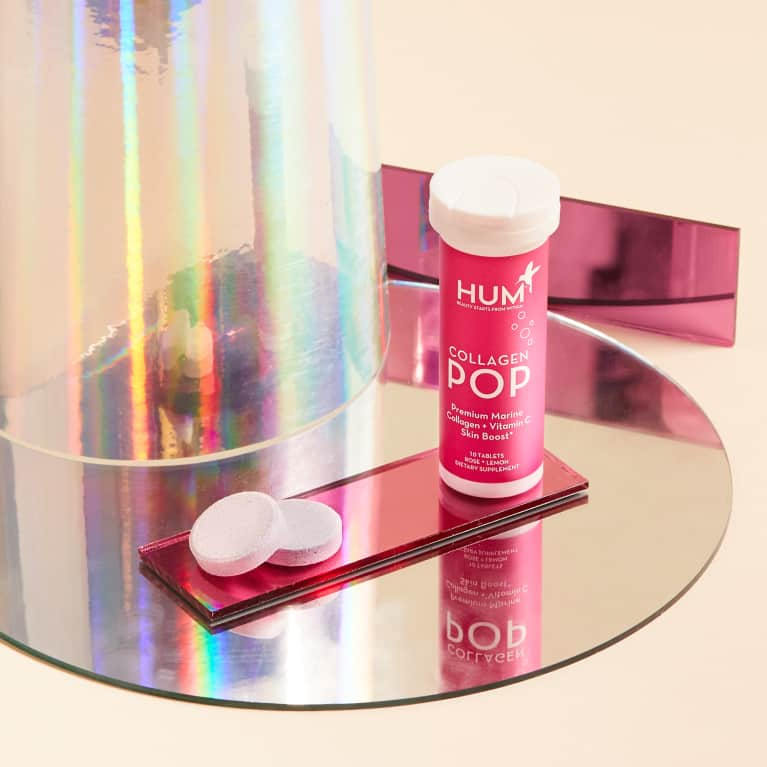 As we age, our bodies slow the production of collagen, which helps keeps our skin looking smooth. And during hot summer months, your skin can feel thirst as much as you do. Give your skin a doubly beneficial boost by throwing a pink, fizzy HUM Nutrition Collagen POP tablet into your glass of water. The tablets are made from marine collagen peptides and vitamin C, both of which visibly brighten, plump, and hydrate, supporting a radiant glow at any age.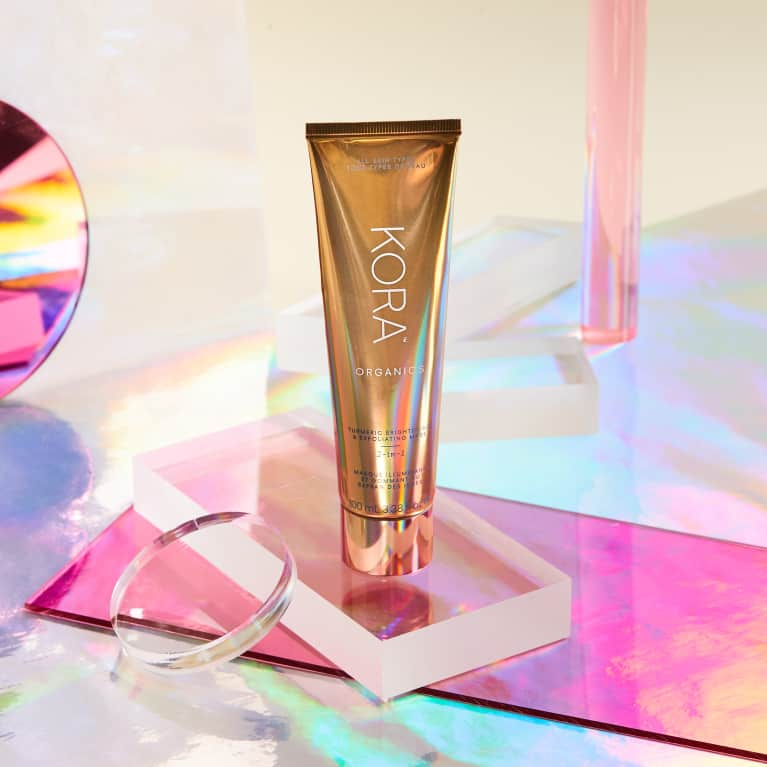 When you're dealing with daily pollution particles, sweat, and everything else your complexion comes up against, you can benefit from a gentle exfoliating and brightening mask, like this turmeric option from KORA Organics. The mask includes papaya enzymes and rosehips that help exfoliate and smooth skin for a glow, as well as Turmeric that has been shown to brighten up and even out skin tone overall. Peace out, dullness.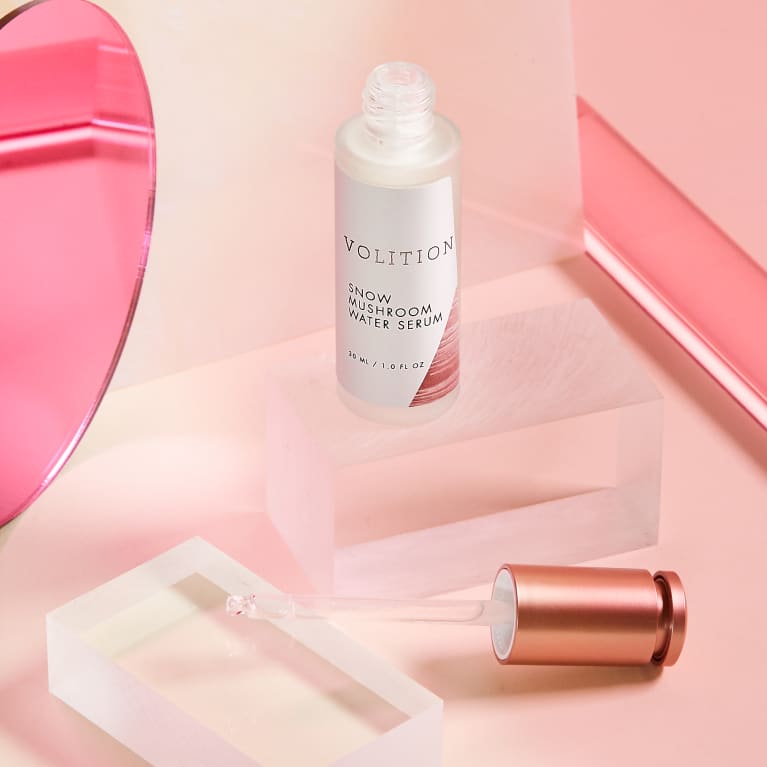 All the travel and time in the sun can simply leave your skin looking and feeling exhausted. If that's the case with you, this Snow Mushroom Water Serum from Volition Beauty may help. Snow mushrooms are often referred to as "nature's sponges," because they can hold nearly 500 times their weight in water for intense hydration. This serum, which contains snow mushroom, helps to hydrate and minimize the appearance of pores for dewy, radiant skin. And let's just say it: Your skin deserves to be as bright as your summer days.