Sephora Partners With EDF On A Chemicals Commitment For *All* Of Their Products
mbg Associate Editor
By Jamie Schneider
mbg Associate Editor
Jamie Schneider is the Associate Editor at mindbodygreen, covering beauty and health. She has a B.A. in Organizational Studies and English from the University of Michigan, and her work has appeared in Coveteur, The Chill Times, and Wyld Skincare.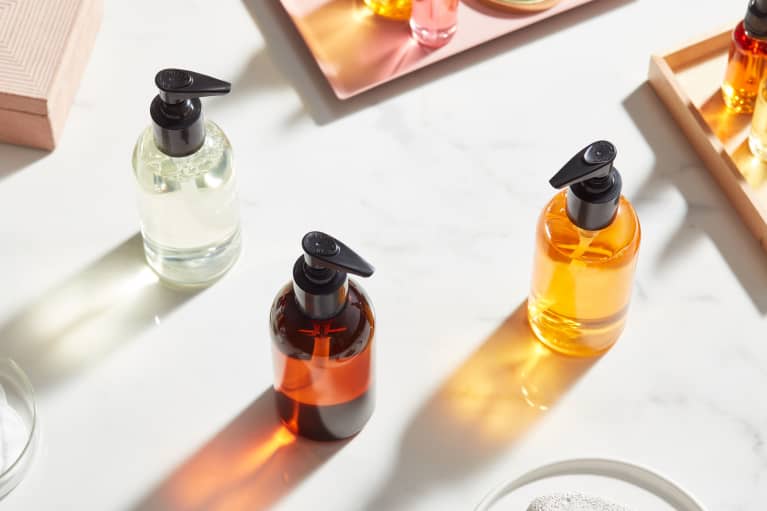 August 17, 2020 — 13:00 PM
For a couple of years now, Sephora has earned its rightful place as a clean beauty hub. The major retailer is home to both the immaculately contoured consumer as well as the shopper searching for safe, sustainably sourced ingredients—and on most occasions, you don't have to sacrifice the latter for a bold, show-stopping look.
Their reputation upholds. So much so, other organizations are taking note: Today, the Environmental Defense Fund (EDF) announces a new partnership with Sephora to strategically advise the retailer on their chemicals policy. The goal? To promote safe, transparent ingredients in all of the products sold.
What this partnership means. 
When Sephora released their public chemicals policy back in July 2019, the retailer outlined three key commitments: to reduce the number of products containing "high-priority" chemicals (which include formaldehyde, oxybenzone, and phthalates, but find the full list here) by 50% in three years, encourage the replacement of those high-priority chemicals with safer alternatives, and add transparent ingredient lists to 100% of formulated products on Sephora's website.
Sounds like a tall order, but Sephora has made great strides toward those goals, with the help of EDF. Here are a few of the highlights of what they've accomplished in the past year alone:
94% of products and 65% of entire brands sold on Sephora's website have no high-priority chemicals in their formulas.
In addition to receiving counsel from EDF, they've collaborated with other organizations (like the nonprofit ChemForward) to discover safer ingredients to replace those high-priority chemicals. With this help, they've assessed safer alternatives for 73% of the total high-priority chemicals.
On Sephora's website, 95% of the products sold have transparent ingredient information listed.
Perhaps you're familiar with the retailer's Clean at Sephora program—more than 70 brands free of iffy ingredients are highlighted on Sephora's website with a little green stamp of approval. But this chemicals policy extends beyond Clean at Sephora: These goals affect all of the products Sephora sells, not just the items donning the coveted seal. While brands at Sephora labeled "clean" may adhere to a stricter set of criteria, the retailer demonstrates there's a bottom line in terms of ingredient safety that each and every product should uphold.
Needless to say, they've made some headway. But they've only rounded out a year of implementing the policy, and Sephora shows no signs of stopping anytime soon: "We will continue to aim for transparency and 100% of formulated beauty products to have their ingredients listed on Sephora.com, partner with innovators in green chemistry and safer ingredients, and work to ensure we are meeting client demand for safer products," the report concludes. "Sustainability and the importance of client health are a key focus for us, and we are committed to maintaining this priority."