Rich Roll On Competing Over 50, Overcoming Alcoholism & Thriving The Plant-Based Way

mbg Founder & Co-CEO
By Jason Wachob
mbg Founder & Co-CEO
Jason Wachob is the Founder and Co-CEO of mindbodygreen and the author of Wellth.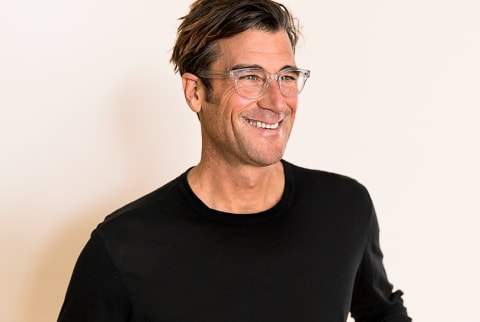 April 10, 2018
An ultra-endurance athlete, enthusiastic vegan, author, and podcast host, Rich has channeled his love for the outdoors and a plant-based diet into an inspiring health and wellness journey for a little over a decade. For Rich, wellness is about alchemy; health is about what's on your plate. And although Rich credits yoga as his saving grace during his time fresh out of rehab, he recognizes that real transformation is an inside job that is oftentimes messy but always rewarding in the end.
In this episode, Rich talks about how his rock bottom moments and early struggles with alcoholism and his climb up the corporate ladder left him broken and empty. Rich also shares the pivotal turning point of his journey—from Stanford swimmer to an overworked lawyer to recovering alcoholic—the night before his 40th birthday. It revealed a major health scare and his ongoing existential crisis and eventually triggered his desire to seek a healthier lifestyle. He also describes the series of events that led him to pursue some pretty wild endeavors like finishing 5 Iron Man competitions in less than one week and swimming across the Baltic Sea—all while over the age of 40.
If you're someone who's keen on resetting their biological clock with the right fuel from exercise and nutrition or just simply want to learn how to maximize your life's path no matter the direction, you might want to tune in to hear Rich's insights on learning to build a life, not a résumé, all while cultivating healthy mental, physical, and spiritual habits.