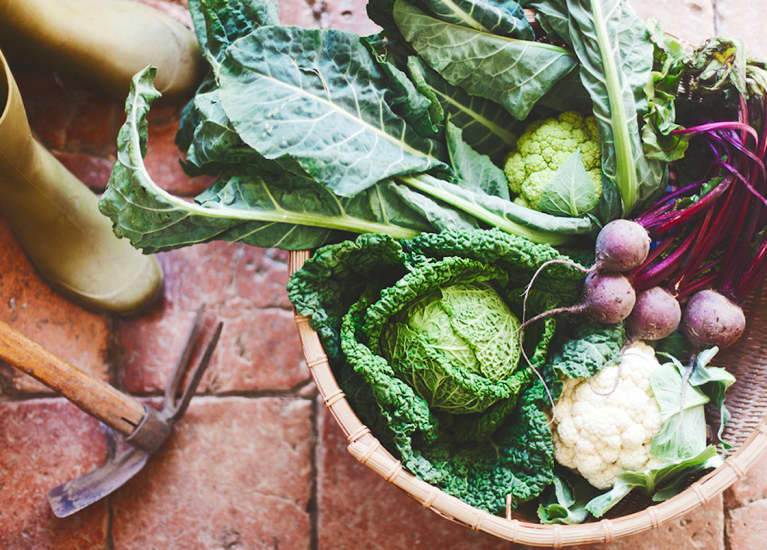 Ask just about anyone, and they'll probably agree that eating organic is a big deal right now. Bring up regenerative farming, and they might scratch their head. Sara Newmark is on a mission to change this—and fast.
Simply put, regenerative farming—a groundbreaking way to think about agriculture—offers a data-backed solution for mitigating and ending the world's climate and nutritional crisis. Some experts say it's the next level in sustainability, because sustaining a situation that's getting worse isn't the answer anymore. "We're reaching the tipping point in our food production," Sara Newmark, the VP of Social Impact at MegaFood®, told mindbodygreen. As a result of soil degradation, "our food is 40 percent less nutrient-dense than it was 50 years ago, and the UN is saying we have 50 harvests or fewer left" if this trend continues.
We need to fix a broken system if we want things to get better, and regenerative agriculture provides some of the most tangible results that show it actually can.
What is regenerative agriculture, exactly?
Soil is a living, breathing thing and needs to be nurtured in order to produce healthy plants and pull carbon from the air. Many modern agricultural practices have by and large destroyed the health of our soil, causing both a greenhouse effect and less nutritious food. But regenerative agriculture aims to restore health to this ecosystem, helping reverse climate change and improve our food system in the process.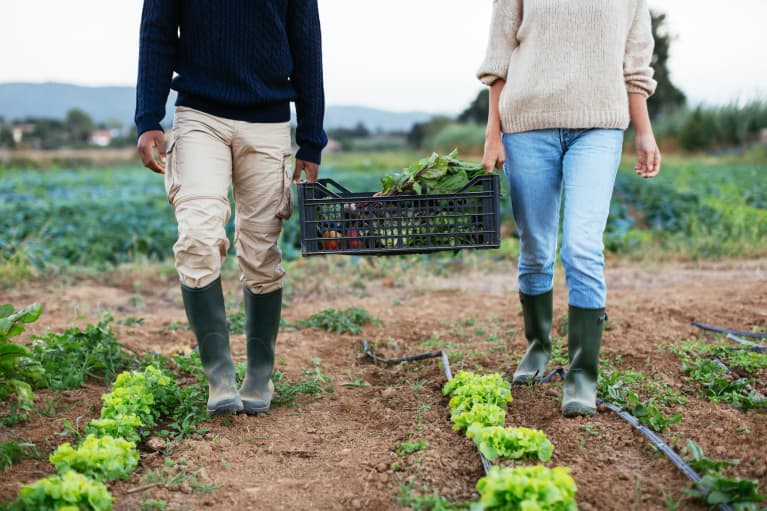 What do these healthy-soil practices look like? They might include things like using compost instead of synthetic fertilizer, rotating crops, or intercropping, but it really all depends. Newmark put it this way: "I live in Vermont on a 10-acre farm. My neighbor's farm may have different resources and time commitments than me. Every farm is unique.That's why we need to focus on outcomes, not practices alone." She adds: "We need to put power back into the hands of farmers and hear what they need."
Why this movement is (finally!) different
While it seems like farmers have their work cut out for them, transitioning to a regenerative system will take a group effort, from policy makers to consumers to companies.
MegaFood—a premium vitamin and supplement brand whose products are crafted with real food from trusted farm partners, and added nutrients—recognizes its role in transforming the system, and as a Certified B Corporation, the team is committed to doing just that. It's a huge reason why Newmark joined the team, and the company is now vested in several initiatives (like the Soil Carbon Initiative) and launching a new sourcing standard they're calling the Healthy Farm Standard, all to help farmers measure their efforts in regenerating their soil year over year, hit joint sustainability goals, and ensure a thriving livelihood.
What makes me able to sleep at night is knowing that we are quite literally standing on the solution—that our soils have the ability to pull down carbon from the atmosphere and produce more nutrient-dense food.
And they're far from the only early adopter of regenerative agriculture—the movement is even making waves in sustainability outside of the food industry.
"We're seeing larger companies that would typically be resistant to this type of initiative jump on board," said Newmark. "Big companies like General Mills are committing a million acres to regenerative agriculture. And Danone, Dr. Bronner's, Patagonia and Ben & Jerry's are all really focused on how to support farmers and move this needle really quickly."
And it needs to: "We can't create a movement that's going to take fifty years to convert a small amount of acreage—we don't have the time. I think we're all being really open-minded, and we're listening as we create opportunities to reward farmers for the work that they're doing around the ecosystem services that they provide all of us."
How we can all get involved right now
We now have access to a myriad of environmentally conscious brands—companies that are thinking outside of their traditional bottom line, investing in their partners and community, and using their voice to take action on the issues. MegaFood is even getting involved in politics, lobbying to ban glyphosate, an herbicide chemical that's contributing to biodiversity loss and soil degradation, and you can get involved by signing the petition here. (Cool fact: MegaFood is actually the first supplement brand to have its entire line certified Glyphosate Residue-Free by The Detox Project.)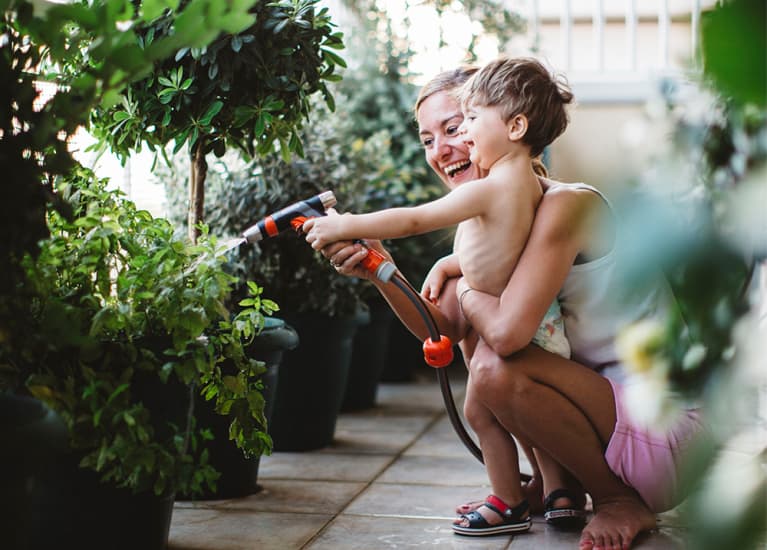 As consumers, we have the power to hold our favorite brands to a higher bar. Now's the time to ask more questions, demand transparency, and expect businesses to be early adopters of ideas that build a better future and planet. Then, take action. When you shop, look out for planet-protecting certifications like the Glyphosate Residue-Free seal and the upcoming regenerate agriculture labels and standards that are in the works. And maybe grow something of your own. If you do—or volunteer at a local garden—add it to the Climate Victory Gardens map, and you'll be part of a growing network that's bringing everyone together to fight climate change, even if it's just from your own home.
"What makes me able to sleep at night as a mom is knowing that we are quite literally standing on the solution," said Newmark, "that our soils have the ability to pull down carbon from the atmosphere, rebuild topsoil, and produce more nutrient-dense food. Our work at MegaFood is about revolutionizing agriculture, and we're committed to shifting systems with the help of many others. That's the opportunity of our time."