How These Dietitians Use Raisins To Add Health Benefits To Holiday Meals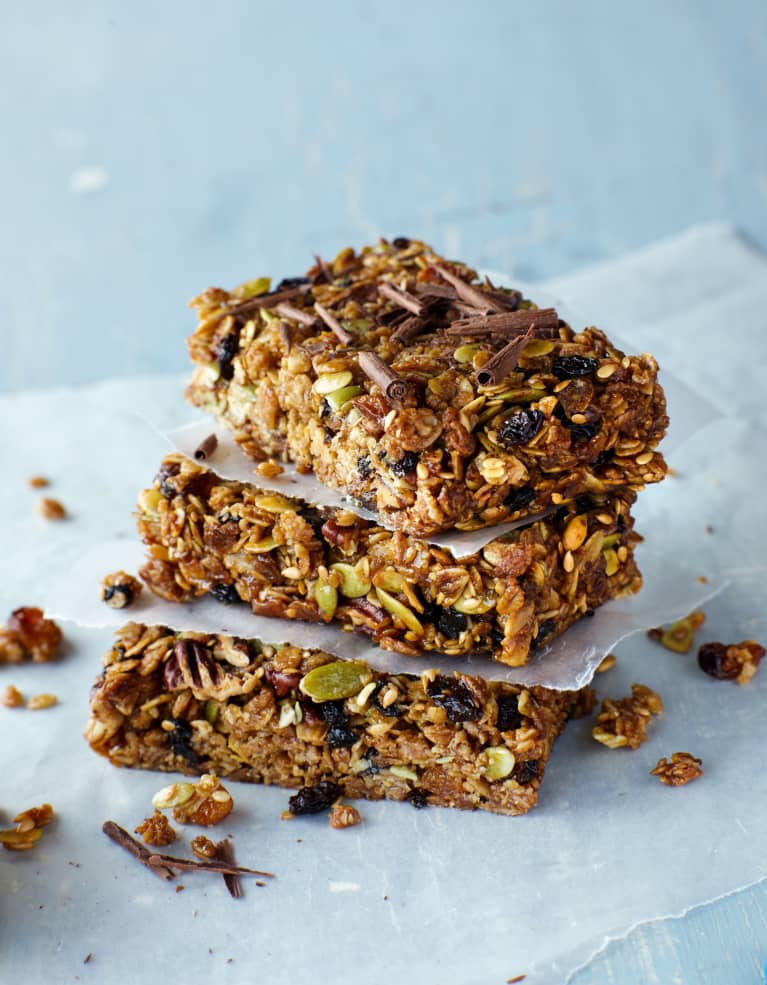 The holidays are bound to look different this year, but one thing that will likely remain is the stress of holiday cooking. Whether you're keeping it to the immediate family or hosting an intimate Friendsgiving with your closest bunch, prepping and planning the meals (big or small) is a task. One food that may help ease the burden? Raisins.
Yes, raisins.
The shriveled-up fruit may get a bad rap, but Jessica Jones, M.S., R.D., and Wendy Lopez, M.S., R.D., registered dietitians and founders of Food Heaven, can't stop praisin' the raisin.
What's so great about raisins?
Along with being affordable and versatile, raisins require no peeling, washing, or chopping. Simply purchase them and they're ready to be added to any dish. "Holiday cooking can be overwhelming, whether you're cooking for two or for 10," Lopez said. "Raisins take care of that." Plus, they're surprisingly loaded with health benefits.
Depending on the brand (Lopez and Jones prefer California Raisins, which are dried in the sun with no added sugar), they're also a naturally sweet snack. To feel fuller longer, they recommend pairing them with protein and fat, like peanut butter. (Remember ants on a log?)
One-fourth of a cup of raisins equate to one serving of fruit. They also contain iron, vitamin C, and protein, as well as 7% of the daily value (DV) of fiber and 6% DV of potassium, Lopez shared.
What to make with raisins this holiday season:
1.
Cinnamon Raisin Sweet Potato Bagels
Making brunch for a crowd can get old, especially if you're stuck in the kitchen flipping pancakes while everyone else is enjoying the meal. Instead, plan ahead and make these spiralized sweet potato bagels with cinnamon, raisins, and maple cashew cream cheese.
If that feels too ambitious for the morning, this apple cinnamon oatmeal bowl can be just as satisfying.
2.
Blood Orange Pecan and Cannellini Salad
Some iteration of Brussels sprouts often makes its way into a holiday spread. But if you historically have trouble getting your kids to indulge, this elf leaf salad may change their minds. Rather than roasting or sautéing whole Brussels, peel off the leaves, and toss them with kale, almonds, raisins, and plenty of Parmesan for a tasty yet nutrient-dense crowd-pleaser.
Holiday gatherings may have fewer people this year, but that doesn't mean they can't be stuffed with good food. Since the year has been plenty stressful, alleviate the worry of holiday cooking by adding low-hassle, healthy ingredients, like raisins, to your dishes. If all else fails, just grab some wine and make a cheese board...raisins work great there, too.