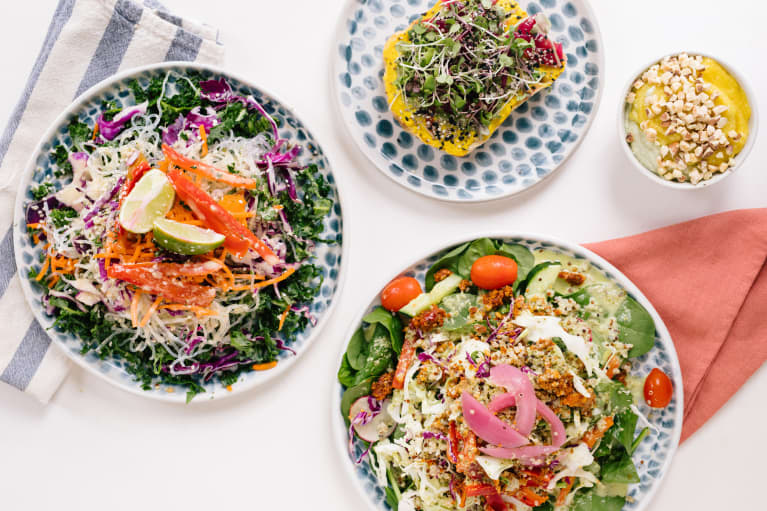 By now we know that getting adequate levels of protein into our diet helps keep the hangry at bay, gives our body what it needs to bounce back from our active lives, protects us from muscle deterioration as we age, and more.
What you may not realize is that all proteins are not created equal, and understanding the different types of protein can help us fill our plates with what our bodies need to thrive — especially if we're living plant-based lives. Spoiler alert: Turns out some of our very favorite snacks (we're looking at you, pistachios) turn out to be some of the best complete protein sources out there. Let's dig in.
Complete Proteins, Explained
A complete protein, or whole protein, is defined as a source of protein that contains significant levels of all nine essential amino acids.
There are 20 different amino acids that are considered to be the building blocks of protein, bonding together in a chain to form a protein. Eleven of these are produced in the body naturally, but the nine essential amino acids — histidine, isoleucine, leucine, lysine, methionine, phenylanlanine, threonine, tryptophan, and valine — are not, so we need to get them through food.
Many foods contain some, but not all, of these essential amino acids in various amounts. These are considered "incomplete" forms of protein and they can be mixed and matched to form a complete protein (for example, hummus + whole wheat pita bread = a delicious, plant-based complete protein snack).
But food combining isn't always intuitive or simple, and single-source, whole food complete proteins are still the MVPs of the protein world, giving our body all nine essential amino acids in one easy hit.
Plant-based complete proteins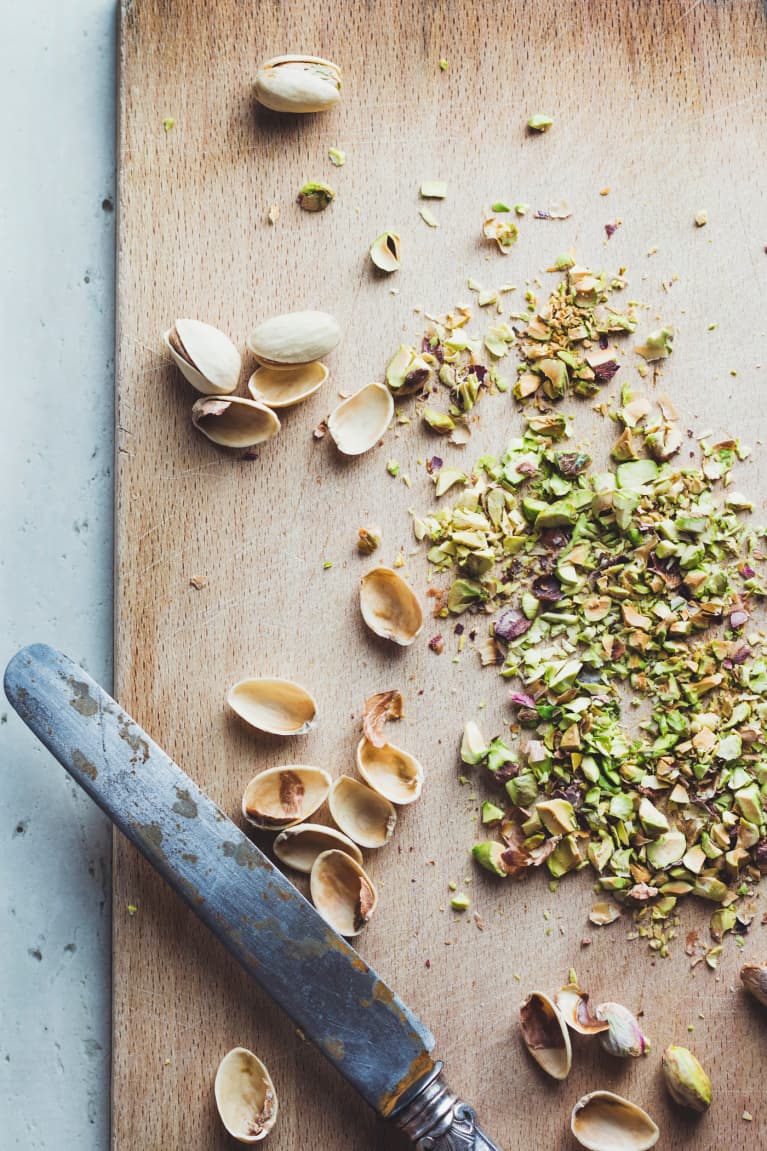 The most well-known sources of complete proteins are meat, fish, eggs, and dairy, which can make hitting your protein goals difficult for the plant-based, vegan, and vegetarian among us.
In the plant-based world, the most commonly cited go-to options include soy, tofu, edamame, quinoa, chickpeas, buckwheat, nutritional yeast, and chia seeds. As much as we love these, they're not exactly portable and definitely require a little prep time, making it more difficult for plant-based eaters to pack complete protein into their day—especially on-the-go.
Until, that is, it was reported in March that U.S.-grown pistachios were found to be a complete source of protein, making them the only nut on the complete protein list. This was discovered after researchers used the Protein Digestibility Corrected Amino Acid Score (PDCAAS) to put the humble pistachio through testing to determine they contained significant levels of all nine essential amino acids.
Let's be honest — pistachios were already high on our list of favorite snacks. They're delicious, fun (who doesn't love cracking open their shells!?), and easy to stash in deskside drawers, bags, or your glovebox. But, now they're even better, especially if you're an active plant-based adult looking for convenient, portable sources of protein.