9 Plant-Based Recipes To Whip Up, Based On The Enneagram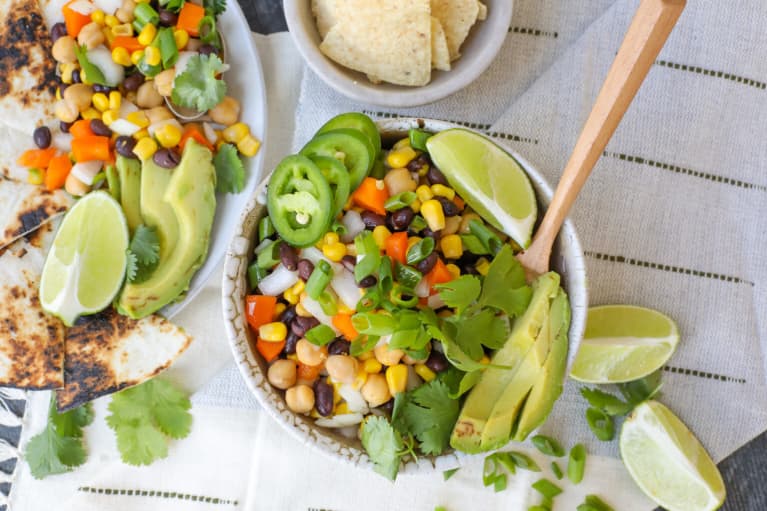 Our editors have independently chosen the products listed on this page. If you purchase something mentioned in this article, we may
earn a small commission
.
If you've been finding yourself cooking a lot more than usual these days, you're certainly not alone. Whipping up a meal at home is a fantastic way to spend your time, and any pent-up energy—plus, you end up with a delicious dish to enjoy as a result.
Whether you're new to cooking or a seasoned home chef, sometimes the biggest challenge is simply deciding on a recipe. With so many enticing options out there, how do you choose? Well, how about looking to your Enneagram type?
That's right, the personality-typing model that helps people identify their basic needs and motivations can also be a great tool for deciding tonight's menu. Below, find a plant-based recipe that most aligns with your Enneagram type.
Type Ones: Avocado Spinach Smoothie Bowl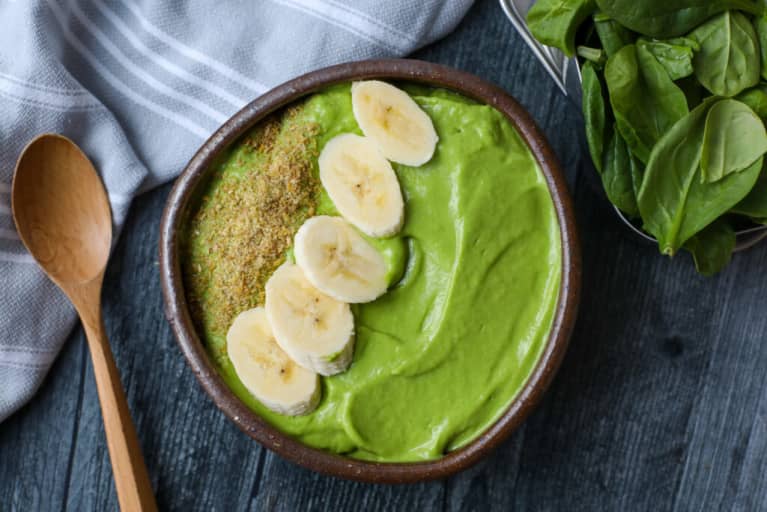 This personality type is most likely to follow an "all or nothing" approach to food. They are purposeful and rational, so they're very aware of what they eat and how it affects their body. This plant-based avocado spinach smoothie bowl is the perfect recipe. It's packed with mood and immune-boosting veggies, ideal for the mindful Type One personality.
Type Twos: Banana Oat Pancakes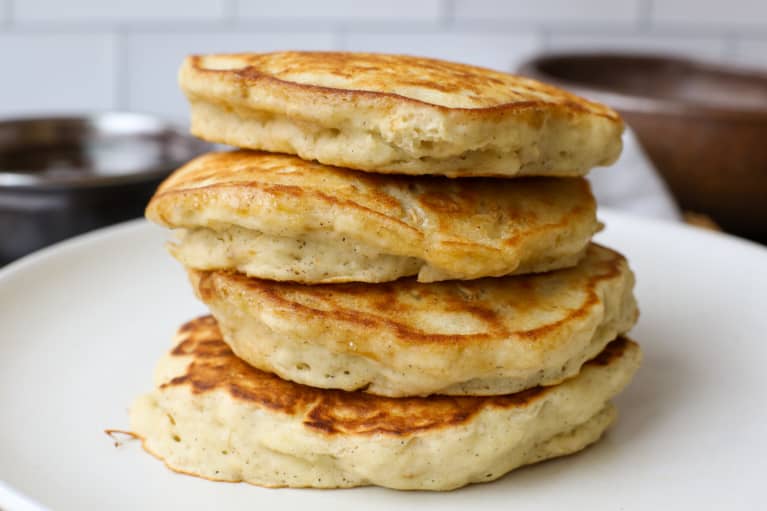 Also known as "the helper," this personality type is known to be very nurturing and generous. Making these plant-based, one-bowl banana oat pancakes is a great choice for twos. They're fluffy, delicious and the perfect way to comfort someone you love.
Type Threes: Garlic Ginger Immune-Boosting Soup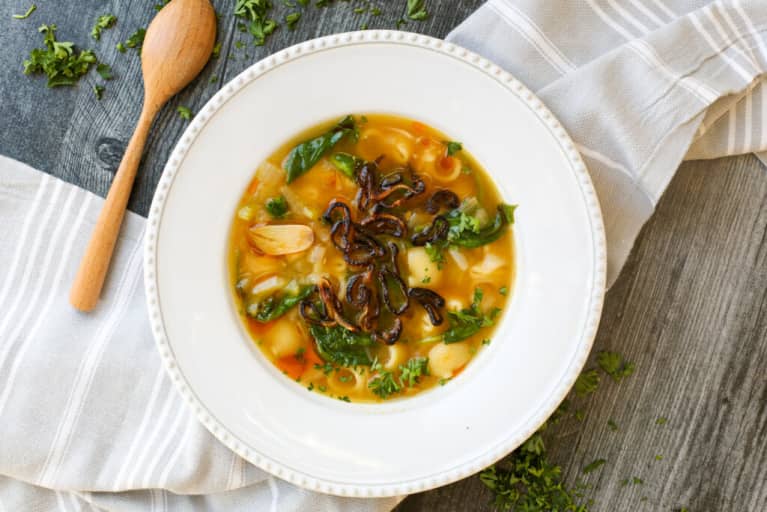 Threes are known as the "achiever," and they're most likely to be very rigid with their nutrition and fitness. This plant-based garlic ginger soup is packed with healthy, immune-supporting ingredients that a pragmatic Type Three will love.
This artistic personality type loves food and all the emotions that come with it. They'll see food as an art form, an expression of love. So what better recipe to try than a dramatically delicious, plant-based cacio e pepe. It's aesthetically pleasing and an incredibly comforting dish—evoking multiple passions of a Type Four.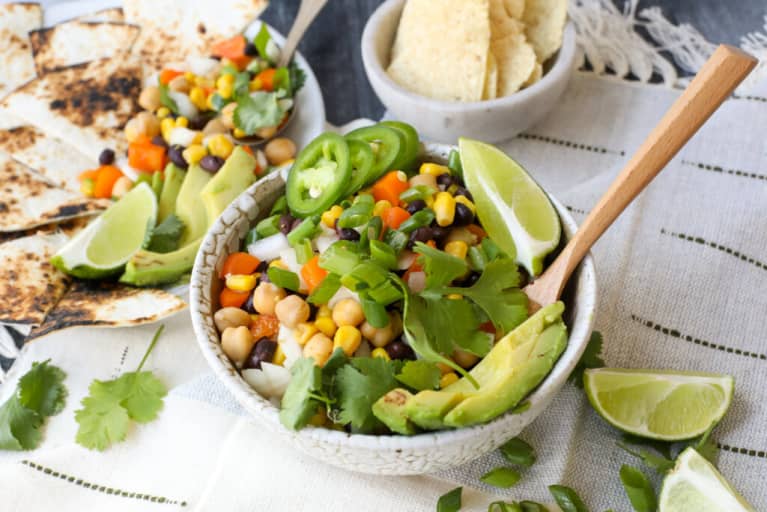 Unable to get out of their own minds, fives often forget to eat. Or they'll snack on odd items throughout the day. A plant-based bean dip is the perfect recipe for this cerebral personality type. Loaded with nourishing ingredients and easy to snack on, this recipe is just what a five needs.
Type Sixes: Creamy Macaroni Salad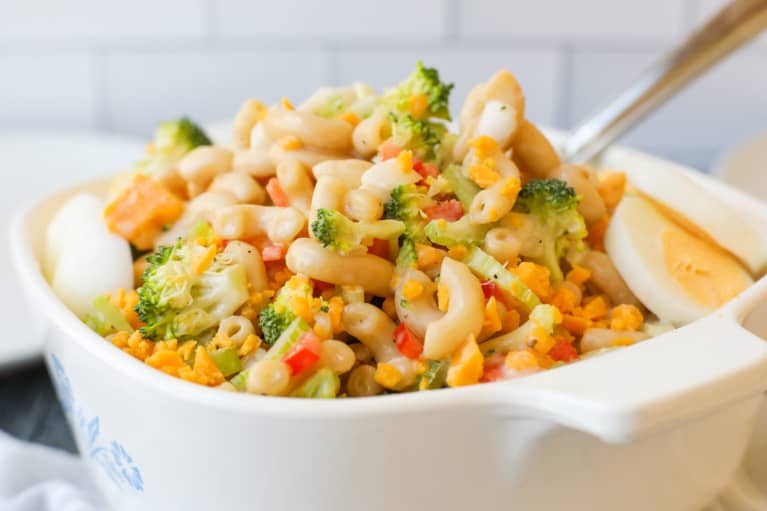 Type sixes, also referred to as "the loyalist," will stick to their favorites. This committed, security-oriented personality type is most unlikely to venture outside of their culinary comfort zone, making creamy macaroni salad a great choice. Classic, straightforward, and delicious, this tasty dish is just how sixes like it.
Type Sevens: Rueben Sandwich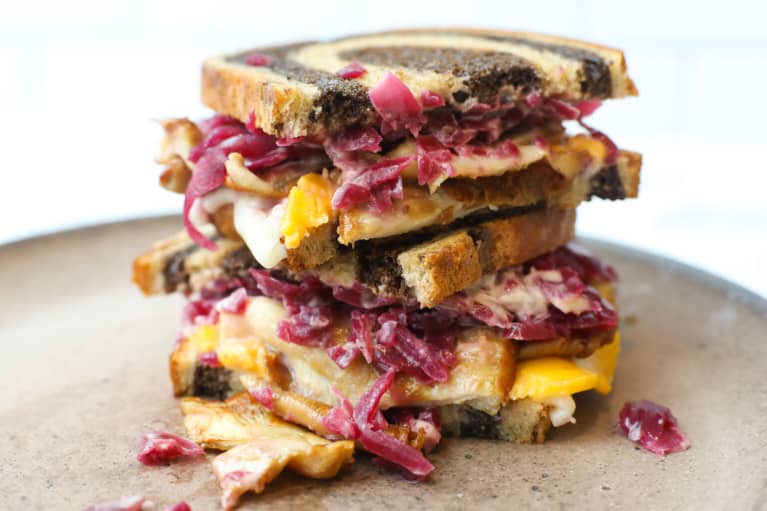 A Type Seven, aka "the enthusiast," will want one of everything at the table. (I especially know this because I live with a seven.) This fun-loving type craves the ultimate indulgences all the time and will spare no expense to get them. That's why a plant-based take on the Rueben sandwich is a prime recipe for sevens. It's messy, cheesy, saucy, and beyond decadent. Loaded with delectable oyster mushrooms, this sandwich is indulgence at its finest.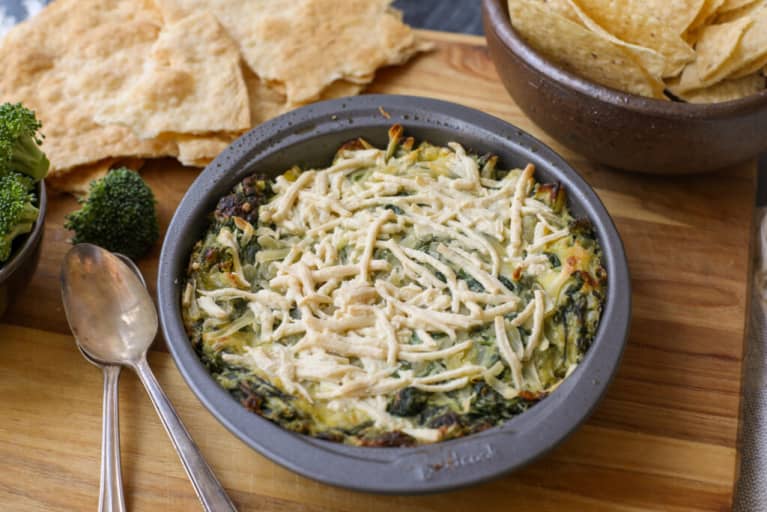 This type has cravings as large as their personality. As a result, they will decisively select foods to satisfy that hankering, making my plant-based spinach dip the perfect recipe. Once you try this dip, you will see why it's the precise dish to satiate any craving an eight may be experiencing.
Type Nines: Curry Chickpea Salad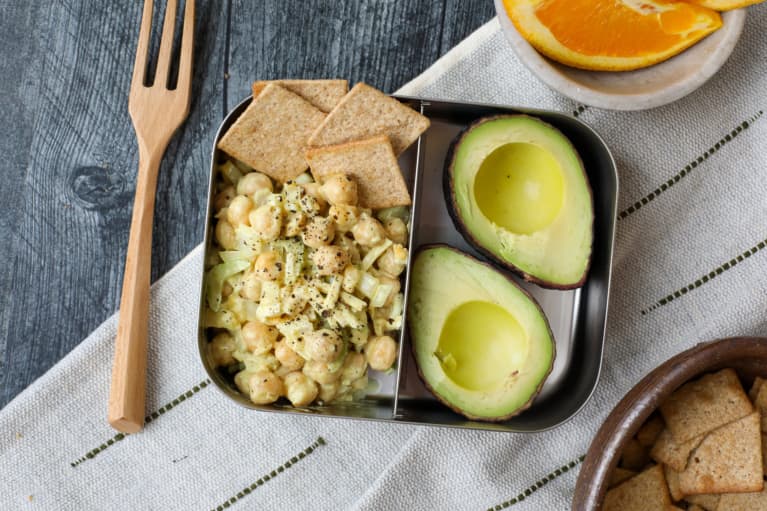 Nines, also referred to as the "easygoing" type, will want to go with the flow. At a restaurant, they might even order the same thing as you just to keep the peace. For agreeable nines, a plant-based curry chickpea salad will hit the spot. Just like this personality type, this recipe is easy to make and can pair with almost anything. Crackers, naan bread, sandwiches, you name it.
For more recipes by Healthyish Foods check out Sarah's blog, and be sure to follow along on Instagram or Facebook.