This Powerful Exfoliator Is My Secret To Glowing Skin Without Blemishes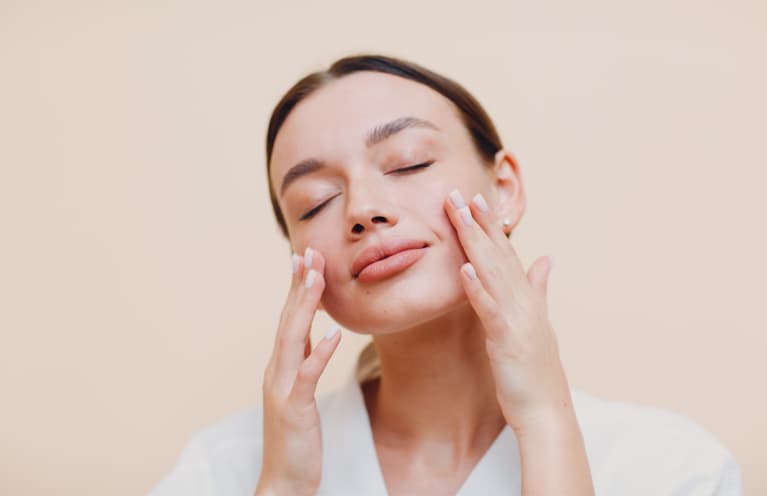 Our editors have independently chosen the products listed on this page. If you purchase something mentioned in this article, we may
earn a small commission
.
It took years of product testing to find a skin care routine that kept my complexion bright, clear, and glowing. My experiments revealed the power of skin care all-stars like vitamin C and niacinamide serums—but my biggest discovery of all was a chemical exfoliator.
While the name sounds scary, a chemical exfoliator uses exfoliating acids, such as AHAs and BHAs, to dissolve dead skin cells. This results in a smoother texture, a more radiant complexion, unclogged pores, and a reduced appearance of fine lines and wrinkles. What's not to love?
I've found that none works better for me than Paula's Choice Skin Perfecting 2% BHA Liquid Exfoliant.
Why I'm obsessed with this liquid exfoliant.
The key ingredient in this powerful exfoliator is salicylic acid. A beta-hydroxy acid, it breaks through oil buildup to unclog pores and help balance the skin's sebum levels. Other ingredient perks include anti-inflammatory and antimicrobial properties—in other words, it's a godsend for zit-prone skin like mine.
Applied after cleansing and toning, the lightweight exfoliator can be put on the skin with your fingers or a reusable cotton pad—my preferred method. Once on the skin, it dries so quickly that you'll barely notice the leave-on formula is still there (and working overtime). What you will notice is how your skin feels noticeably cleaner and clarified, almost like you just did a facial steam.
Typically, I only use the exfoliator at night, but its lower strength of acids means you can safely apply it twice per day, according to the brand. Just be sure to apply a healthy dose of SPF during the daytime, as the freshly exfoliated skin is more prone to photosensitivity. It's also worth noting the exfoliator contains butylene glycol, in case that's a skin care ingredient that you avoid.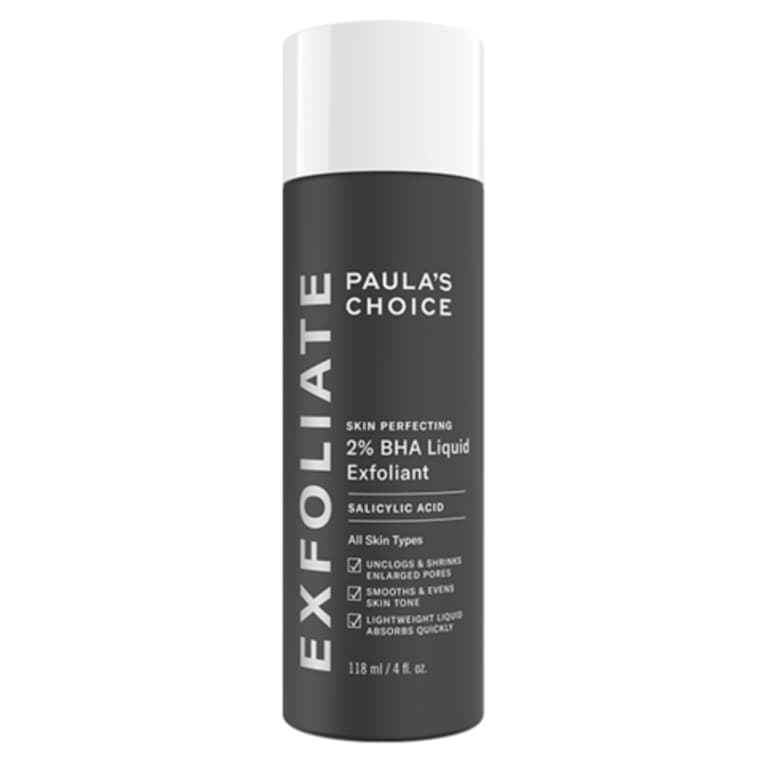 Paula's Choice Skin Perfecting 2% BHA Liquid Exfoliant
How it transformed my complexion.
I just finished the last drop of my 4-ounce bottle, and I can't believe how much it's improved my skin. While I'm prone to breakouts on my chin and nose—especially during my menstrual cycle—I've seen a reduction in the number of pimples popping up over the last couple of months, along with far fewer blackheads tucked into the crevices of my nose. Of course, I've still had a few sporadic breakouts while using this product, but they've seemed to be stress- and diet-related pimples rather than a result of my skin care routine.
More importantly, there's been an obvious improvement in my overall complexion that goes beyond breakouts. I feel like my skin absorbs other products better, likely due to the reduction in excess oil. My tinted moisturizer also glides on easier, and I don't have to powder away the appearance of my pores.
While "Skin Perfecting" is a bit of a misnomer—no product can really give you flawless skin—I'm definitely impressed by the improvements I've seen with Paula's Choice exfoliator. Between limiting blemishes and increasing my skin's overall radiance, this $32 formula is one that I won't be abandoning anytime soon. Good thing the bestseller is also available on Amazon and Sephora, so there are plenty of ways for me to stock up on it.