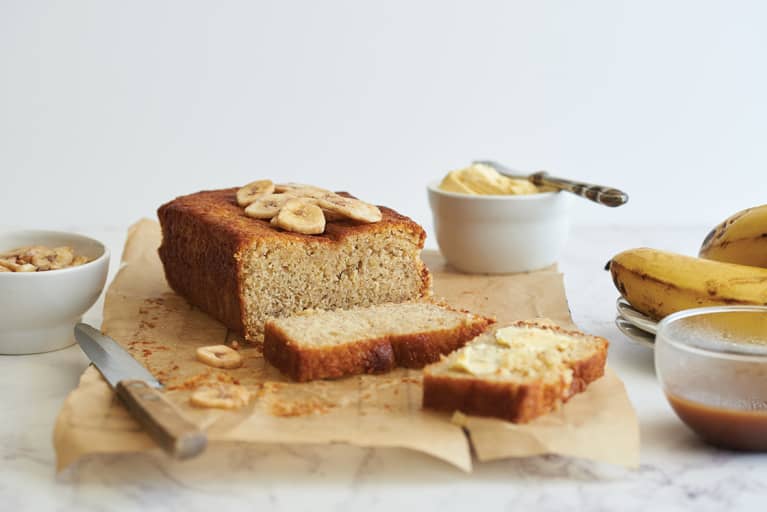 By now, we're all aware of just how important protein is to feeling and performing our best. We also know that protein doesn't have to come from animals. Plant-based protein sources are all around us—from simple foods like beans and nuts to fully balanced meal replacements like Naturade's VeganSmart All-In-One Nutritional Shake.
Over the last few years, there's been a surge in the number of people choosing to eat plant-based. For example, 1 in 4 Americans report eating more protein from plant sources today than they were just two years ago. However, there are still some who aren't quite sold on the trend—perhaps because figuring out how to get enough protein from plants can be challenging at first. And finding protein that's plant-based, easy, and delicious? That's enough to throw people off course. But we're here to show you why it shouldn't…
The quick 411 on plant-based protein.
Plant-based protein made easy.
To ensure you're getting all of the nutrients you need from a plant-based diet, the rule of thumb is the more variety the better. But for those of us who are constantly on the go, preparing a diverse and delicious meal may not be easy. For this reason, we love Naturade's VeganSmart All-In-One Nutritional Shake. It acts as an all-in-one meal that satisfies so much more than just your protein needs—plus it's only $1.50 per shake, which is way more affordable than a smoothie from the local juice bar.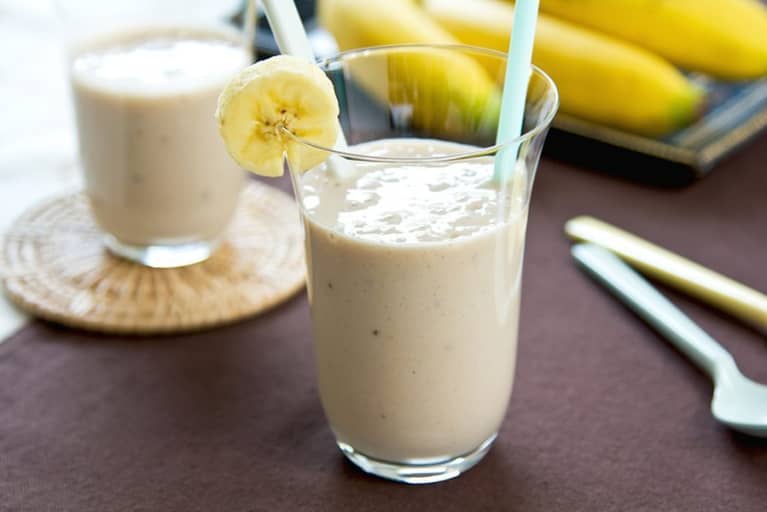 Aside from a non-GMO plant-based protein blend, Naturade's Nutritional Shake contains 22 vitamins and minerals, digestive enzymes, a fiber and omega blend, and a whole food complex—a combo that contributes to helping you to feel great in your body! With four delicious flavor options, it's bound to be your new favorite busy-day meal. Just add two scoops to 9 to 11 ounces of ice-cold water, juice, or alt milk; shake well; and enjoy! Alternatively, add it to your favorite smoothie recipe, like the one below, for an extra kick of nutrition:
Oatmeal Chai Breakfast Smoothie
1½ cups of water or alt milk
1 frozen banana
½ cup of rolled oats
How to sneak plant-based protein in throughout the day.
Finding little ways to integrate protein into your eating routine is key to helping you reach your daily protein goals. Keeping nuts and seeds on hand for snacking, adding a scoop of almond butter to your apple, or throwing some high-protein edamame on your lunch plate are all great ways to get there. But to take things to the next level, consider getting creative with your food.
Shop This Story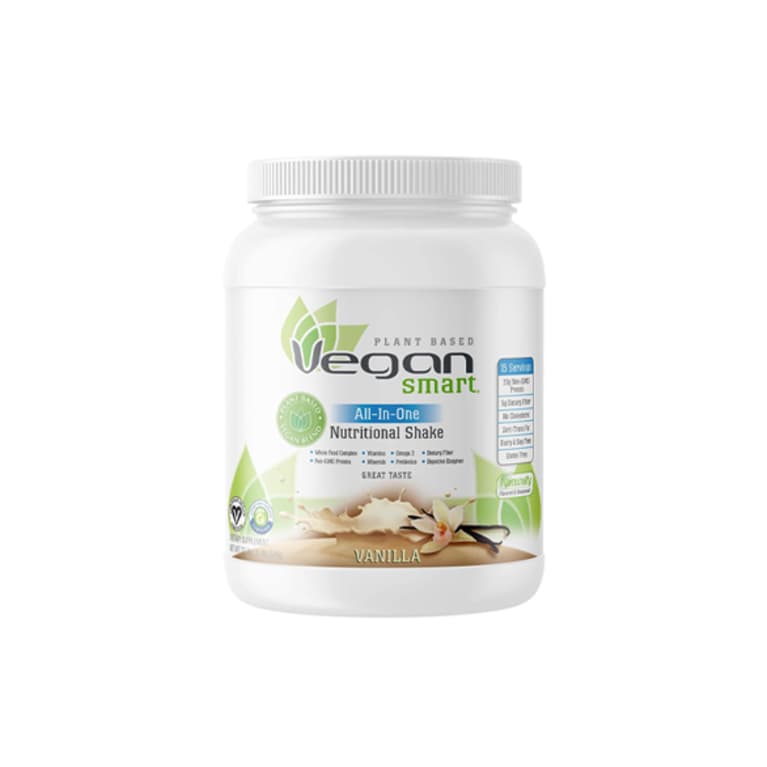 Vegansmart All-in-One Nutritional Shake - Vanilla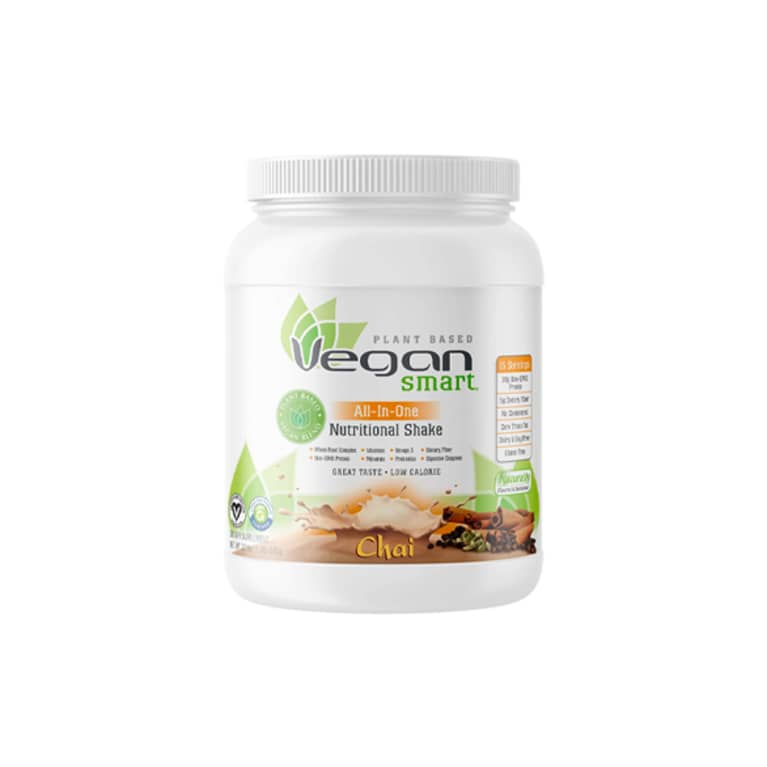 Vegansmart All-in-One Nutritional Shake - Chai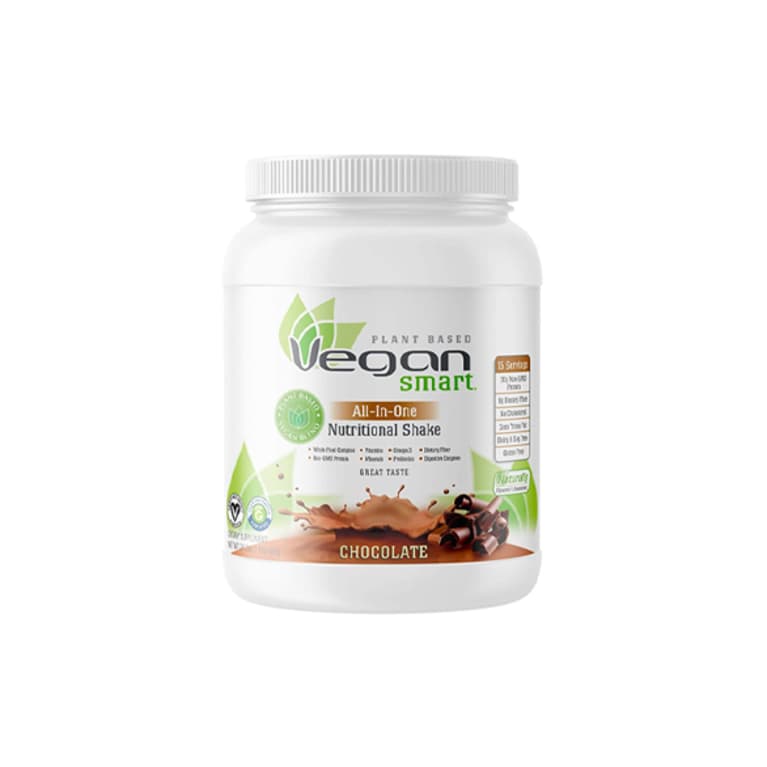 Vegansmart All-in-One Nutritional Shake - Chocolate
Peanut Butter Chocolate Chip Blondies
½ cup GF flour
2 Tbsp brown sugar
Dash of salt
1 tsp baking soda
2 Tbsp coconut oil
¼ cup unsweetened applesauce
¾ cup peanut butter
½ cup unsweetened almond milk
¼ cup mini chocolate chips
1 tsp vanilla extract
Preheat the oven to 350°F. Spray an 8-by-9-inch pan with oil and set aside.
Combine the coconut oil, applesauce, peanut butter, almond milk, and vanilla extract in a large bowl.
Gradually add the flour, VeganSmart Vanilla, brown sugar, salt, and baking soda to the wet mixture. Stir until combined.
Add in the chocolate chips and mix.
Pour dough into the pan and spread evenly.
Bake for 20 to 24 minutes.
Once fully cool, cut into even squares.
Serve and enjoy!
1 ripe avocado
1 banana
2 Tbsp 100% cocoa powder
1 tsp vanilla extract
½ tsp cinnamon
⅓ cup unsweetened almond milk
⅓ cup agave syrup
Dash of sea salt
Optional: berries for topping
Combine all ingredients in a blender or food processor, top with berries, and enjoy!
High-Protein Banana Bread
1⅓ cup mashed ripe bananas (3 to 4 bananas)
2 tbsp ground flaxseed
½ cup almond milk
⅓ cup melted coconut oil
2 tbsp pure maple syrup
2 tbsp vanilla extract
¼ cup and 2 tbsp coconut sugar
½ cup rolled oats
1 tsp baking soda
½ tsp fine sea salt
1½ cups whole grain flour (or GF flour)
Sliced bananas and chopped walnuts for topping
Preheat the oven to 350°F. Spray a pan with oil and set aside.
In a mixing bowl, mash the bananas until smooth.
Add the ground flaxseed, almond milk, melted coconut oil, and vanilla extract into the banana mixture. Stir until combined.
One by one stir the sugar, VeganSmart Vanilla, oats, baking soda, salt, and flour into the wet mixture. Stir until there are no more flour patches at the bottom of the bowl.
Pour the dough into the pan and spread evenly. Add toppings as desired, pressing them into the dough.
Bake for 45 to 55 minutes. Once the bread is lightly golden and firm on top, remove.
Let the loaf cool for 30 minutes. Remove the loaf from the pan and place on a cooling rack to finish cooling.
Slice and serve!
Because protein plays several critical roles in the body, it's important to make sure you're getting enough of it—and plant-based sources are a sufficient way to do so. There are plenty of ways to meet your protein needs with plants that are creative, quick, and delicious. Naturade just happens to be one of our favorite, go-to sources for plant-based protein because it's affordable, it's ready within seconds, and it tastes great!