This Beverage Does Wonders For Weight Loss — And Your Microbiome. Here's The Latest Science
mbg Contributor
By Leigh Weingus
mbg Contributor
Leigh Weingus is a New York City based freelance journalist writing about health, wellness, feminism, entertainment, personal finance, and more. She received her bachelor's in English and Communication from the University of California, Davis.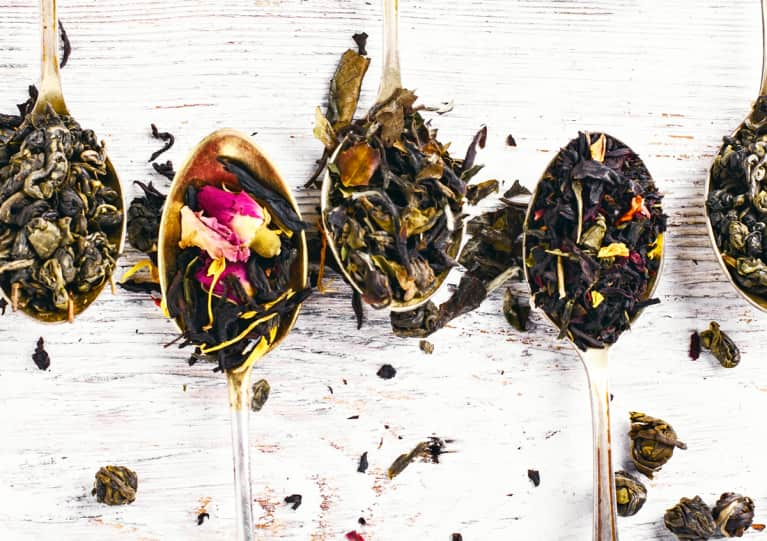 Ever feel like health news is too overwhelming, fast-paced, or hard to decipher? Us too. Here, we filter through the latest in integrative health, wellness trends, and nutrition advice, reporting on the most exciting and meaningful breakthroughs. We'll tell you exactly what you need to know—and how it might help you become a healthier and happier human.
Put down your matcha mug, because a new kind of tea is making headlines with its health benefits: According to research out of the University of California, Los Angeles, black tea may contribute to weight loss thanks to a healthy gut bacteria it produces.
The study, published in the European Journal of Nutrition, put four groups of mice on four different diets for four weeks. The first was on a high-fat, high-sugar diet; the second on a high-fat, high-sugar diet with the addition of green tea; the third on a high-fat, high-sugar diet with the addition of black tea; and the fourth on a low-fat, high-sugar diet.
While the mice who supplemented their diets with green tea and black tea lost the same amount of weight over the course of the experiment, the mice who had black-tea-supplemented diets had more pseudobutyrivibrio in their systems, a gut bacteria that has a positive impact on metabolism.
Humans are not mice, of course, but the conclusions of this study have positive implications for the black tea drinkers among us. "It was known that green tea polyphenols are more effective and offer more health benefits than black tea polyphenols since green tea chemicals are absorbed into the blood and tissue," lead study author Susanne Henning explained. "Our new findings suggest that black tea, through a specific mechanism through the gut microbiome, may also contribute to good health and weight loss in humans."
Still, if you love green tea, there's no reason to stop drinking it! Green tea has a number of benefits that go way beyond weight loss. From its high levels of antioxidants to its energy-boosting powers and immune system support, there's no reason to stop stocking your pantry shelves with matcha. Drink up!
Love tea? Here are nine surprising health benefits that will encourage you to drink even more.