Happy Watermelon Day! 7 Genius Ways To Enjoy The Fruit RN
It's officially August, and watermelon rituals are in full swing. Whether you pair it with mint or drizzle it with olive oil, cut it into cubes or scoop it out to the light of an ajar fridge, the fruit is a powerful reminder of summertime play—and a healthy one at that. Packed with vitamins and heart-healthy lycopene, watermelon is a hydrating and relatively low-sugar treat.
So forget relegating the red-and-green to barbecues and late-night snack sessions. These recipes will help you turn it into the star of the show from now till Labor Day.
Watermelon Hibiscus Lime Cooler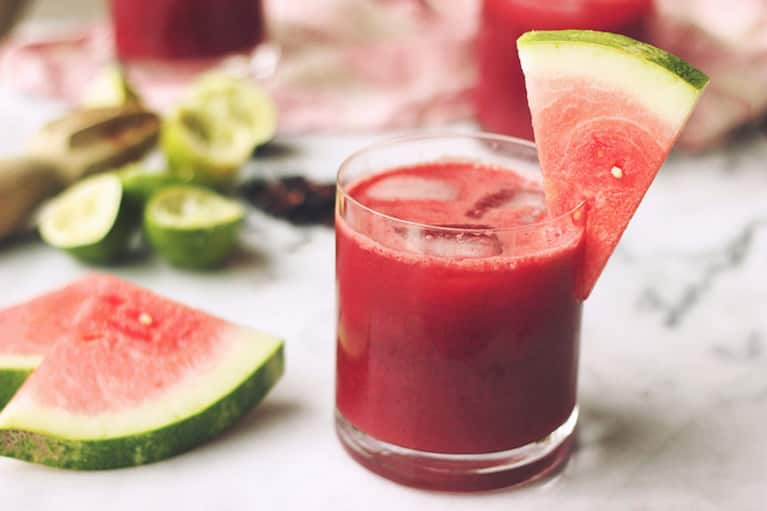 This recipe is easy to make in a pinch when you're craving something cool, and the hibiscus tea lends a rich, unexpected flavor.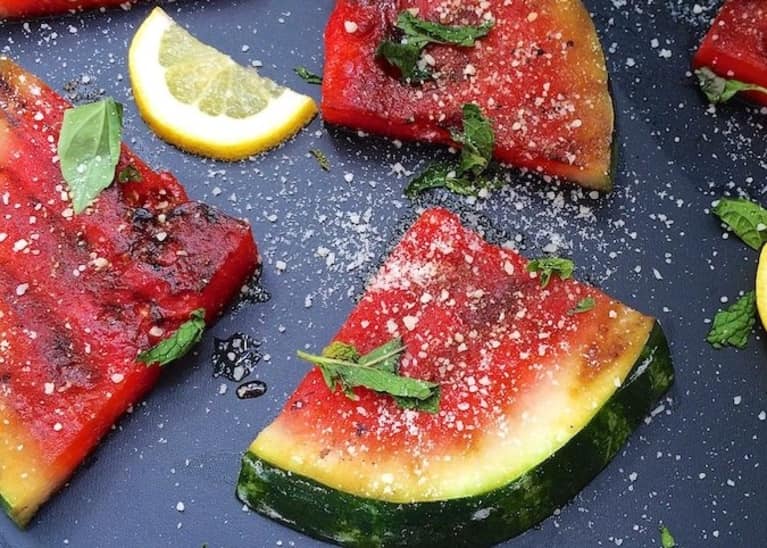 Nothing screams summer like fruit on the grill. This easy side is sweet, smoky, and just a little bit cheesy.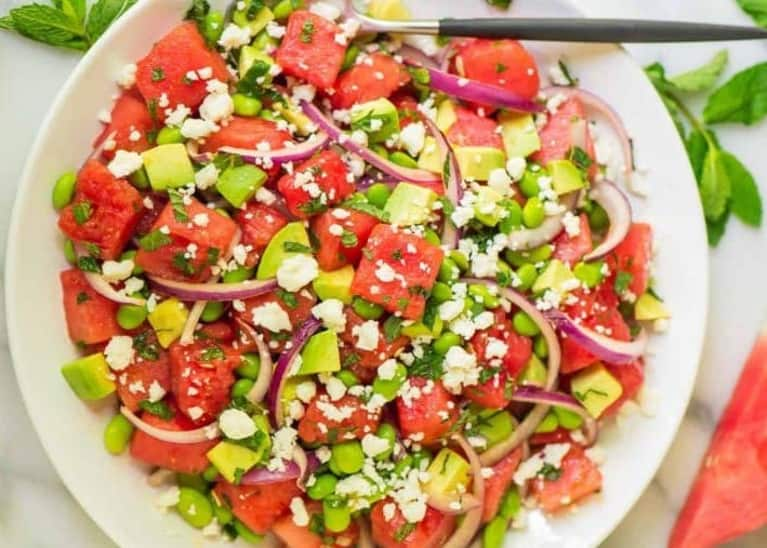 Edamame, avocado, and onion add some depth to your standard salty-sweet salad and give this dish the prettiest color scheme you ever did see.
This vegan take on a poke bowl looks like the real deal and tastes like a tropical vacation.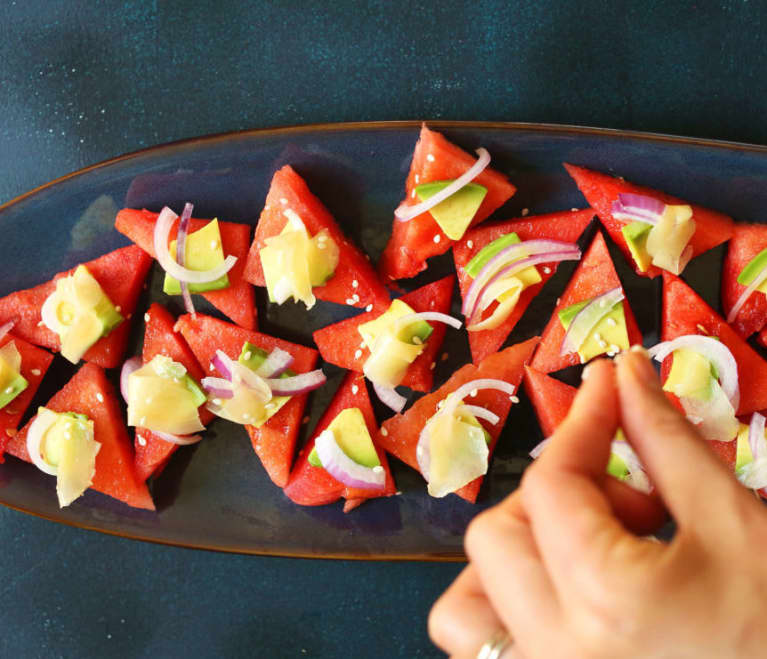 Another twist on an Asian classic, this watermelon sashimi is surprisingly addictive thanks to the ginger and wasabi glaze.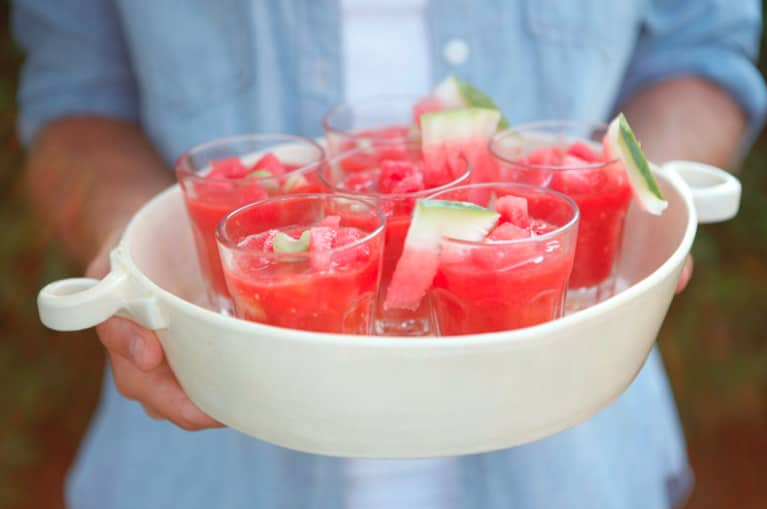 Fruity gazpacho makes for the perfect summertime dinner-party appetizer, but a big bowl of this on a hot weeknight sounds pretty dreamy too.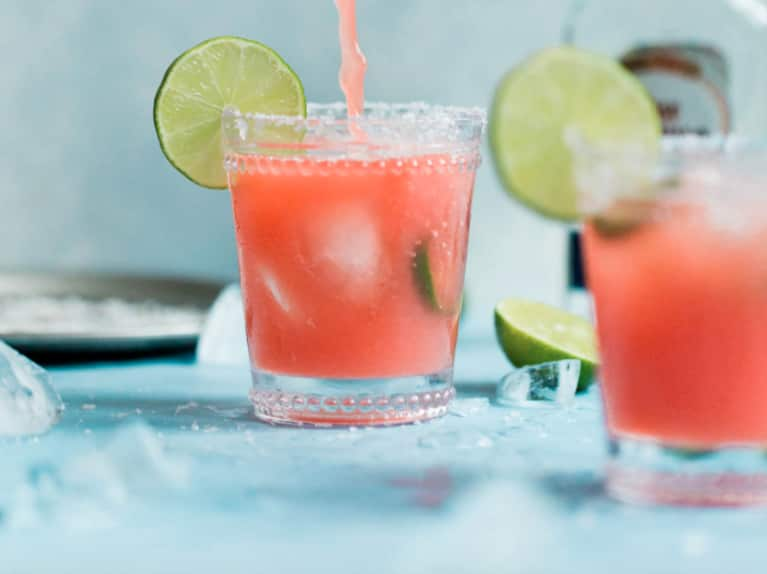 Throw jalapeño, watermelon juice, and a pinch of agave into an icy glass, and you're well on your way to the perfect summer happy hour at home.
Watermelon isn't the only fruit that comes with serious health benefits. Did you know that papaya has gut-protecting properties and guava has anti-inflammatory powers? Keep in mind that there is such a thing as TOO much fruit sugar, though... More on that here.