A Multicolored Mani To Match Your Aura — A Top 2021 Nail Trend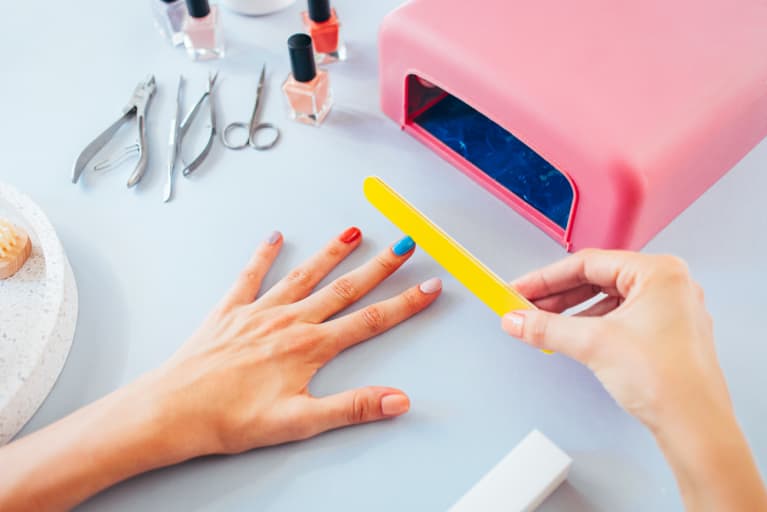 Multicolored manicures—you know when you paint each nail a different color—are making a roaring comeback from your childhood. Seriously, do a quick search on Instagram and you'll get loads of inspiration.
Eager to give it a go now? Well, there are plenty of easy ways to do it: You can get playful and sport a rainbow concoction of whatever shades you have around. You can add an air of creative sophistication and keep the tones muted and subtle. You can stick to complementary color palettes, so even if the hues are different—it still feels cohesive.
Or, match your look to your aura—because, well, why not.
Try this: a multicolored mani for your aura.
Since the gist of the mani is pretty simple—you know, just paint your nails different colors—it comes down to execution. By this we mean you'll want to prep your nails for a clean, polished mani.
Clean, trim, buff, and file the nail (if you're curious about your nail shape, we recommend mirroring your cuticle shape, which will give you the most natural look). Then, when you go in to paint, follow this tip from celebrity manicurist Deborah Lippmann: "Place the brush about an eighth-inch away from the cuticle. As soon as you see the polish flow, pull the brush straight down the center to the tip. Your nails get a bit wider at the side, so apply a little more pressure and let the bristles fan out. The next thing is to cap the nail. To do this, take the very tip of your brush and swipe it across the very tip of your nail, and that will keep your polish on for days longer." If you need a refresher on DIY manicures, head over to our full guide.
Now, since our focus is matching your aura, you'll also need to figure that out. Of course, you can get it read professionally, but you can also hop over to our aura quiz to narrow yours down. Once you've done that, take our suggestions below for clean, free-from polishes:
Polishes for a red aura: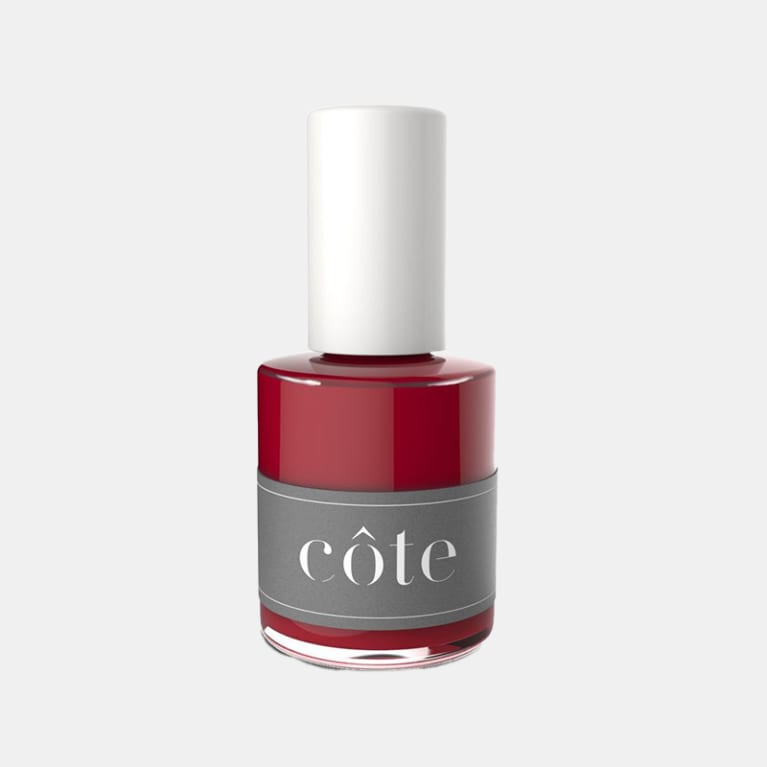 Côte Nail Polish No. 34
$18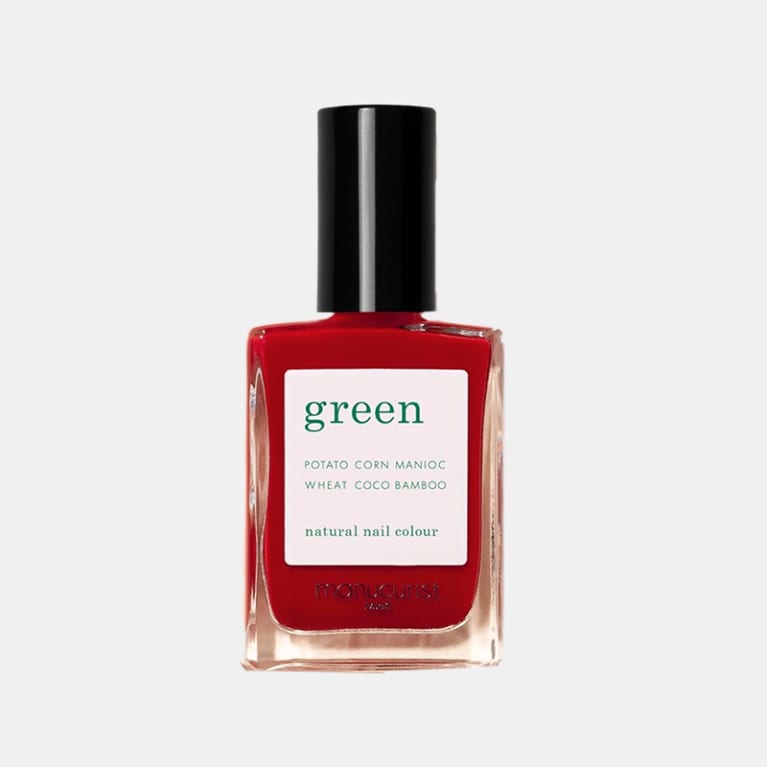 Manicurist Green Nail Polish In Red Cherry
$14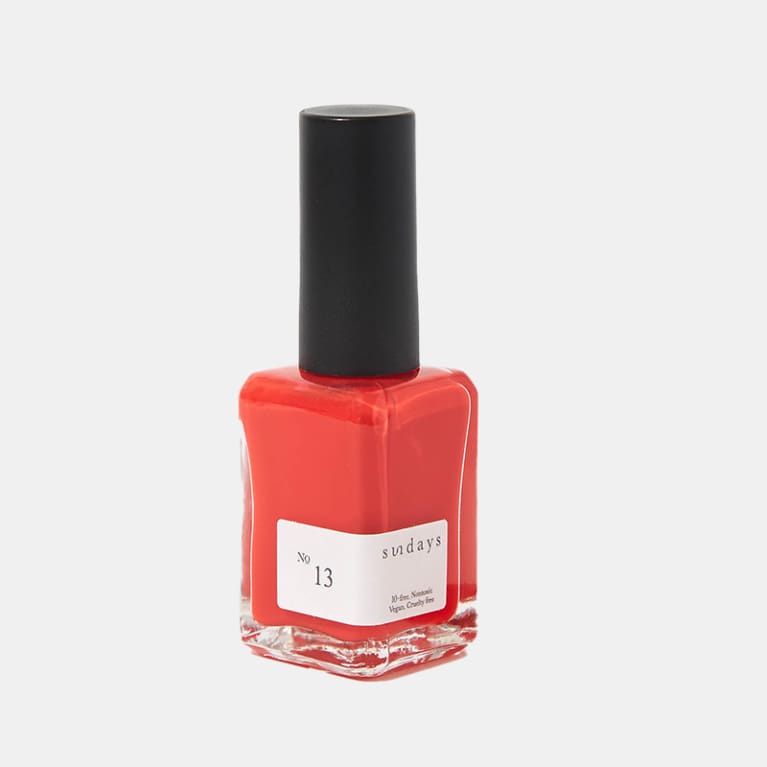 sundays Nail Polish No. 13
$18
Polishes for an orange aura: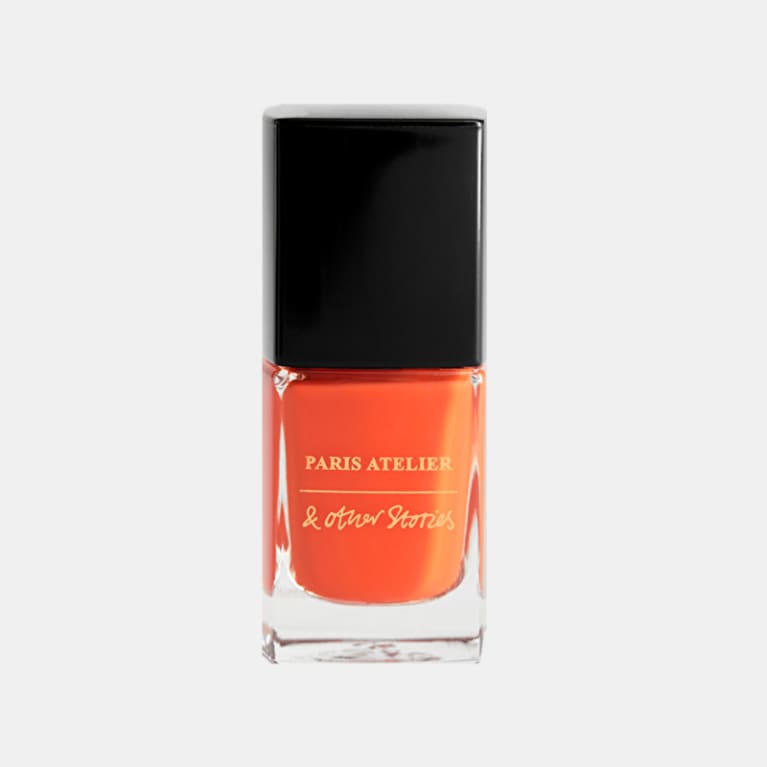 & Other Stories Nail Polish In Guéliz Hour
$9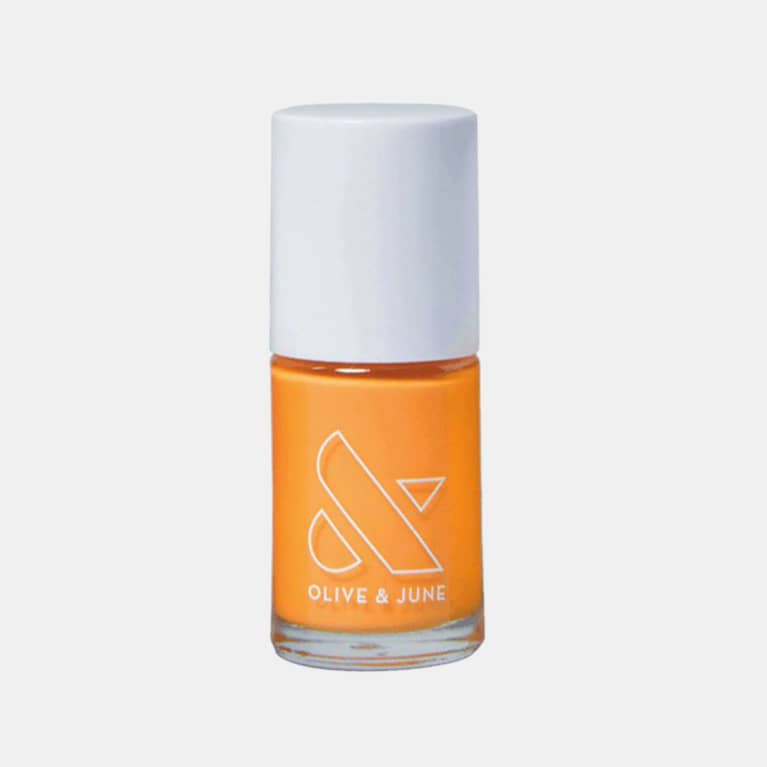 Olive & June Nail Polish Sweet & Gracious
$8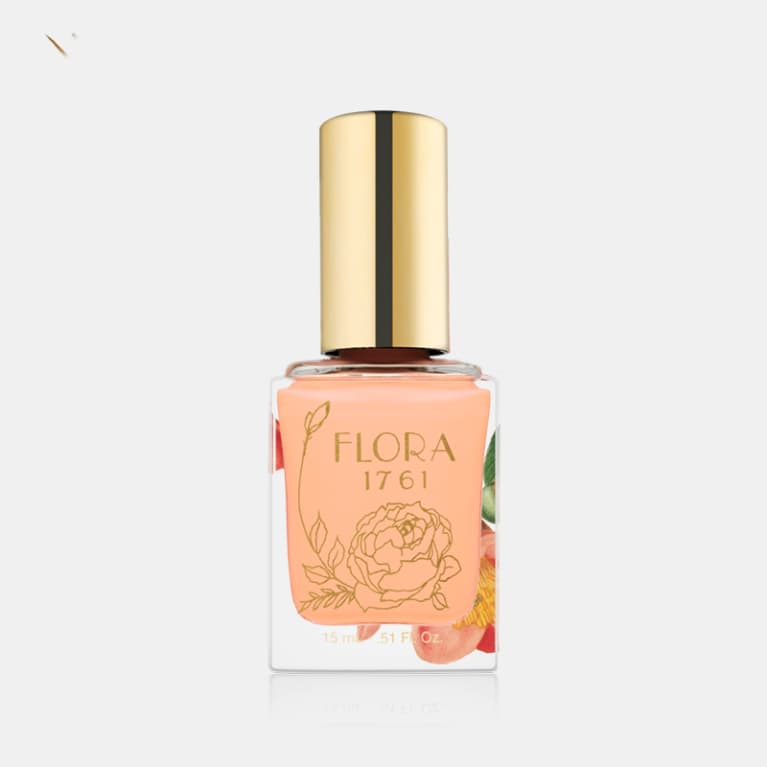 Flora 1761 Nail Lacquer In Snap Dragon
$16
Polishes for a yellow aura: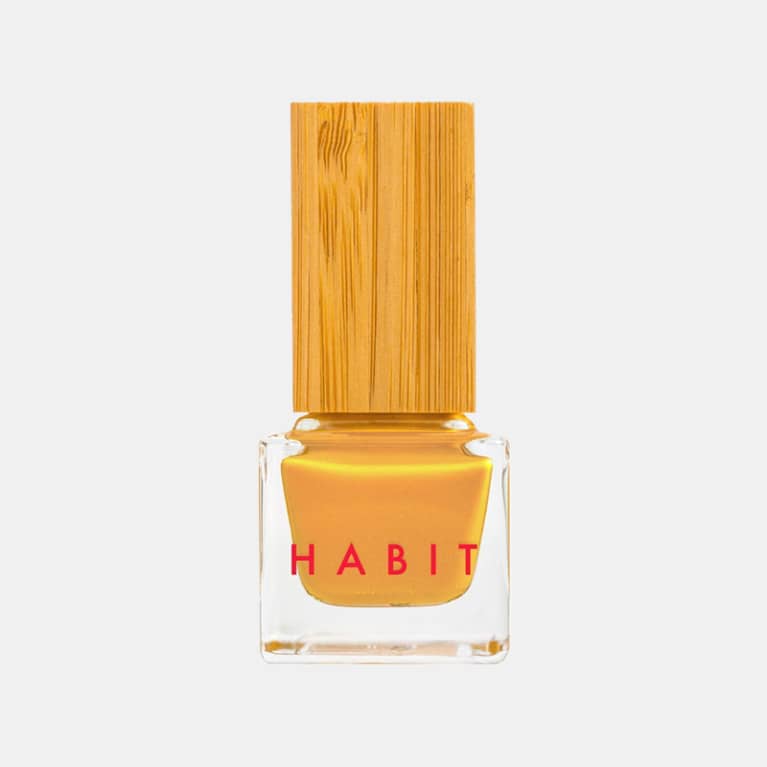 Habit Non-Toxic & Vegan Nail Polish in 24 Cavalier
$18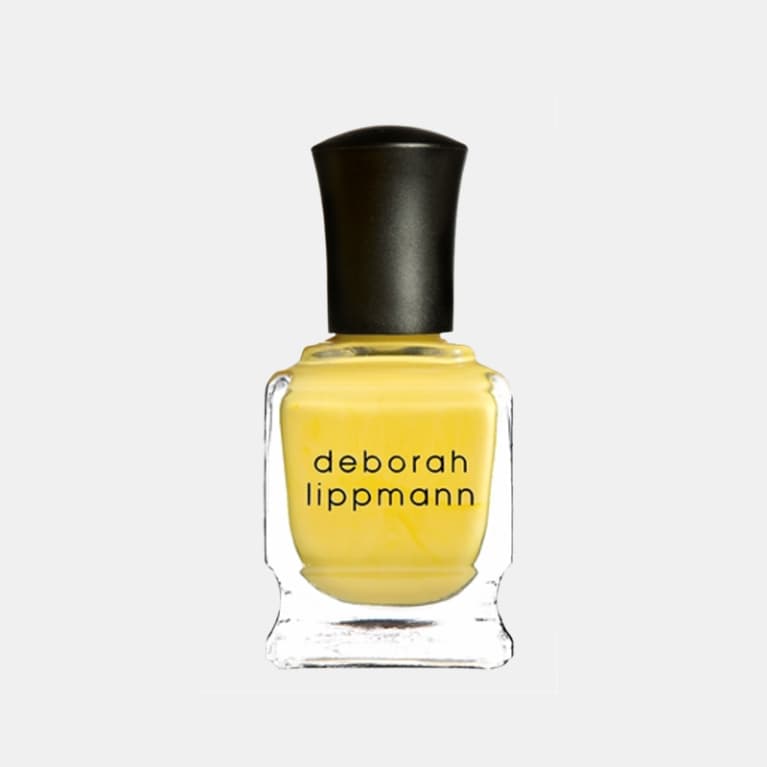 Deborah Nail Polish in Walking On Sunshine
$16.99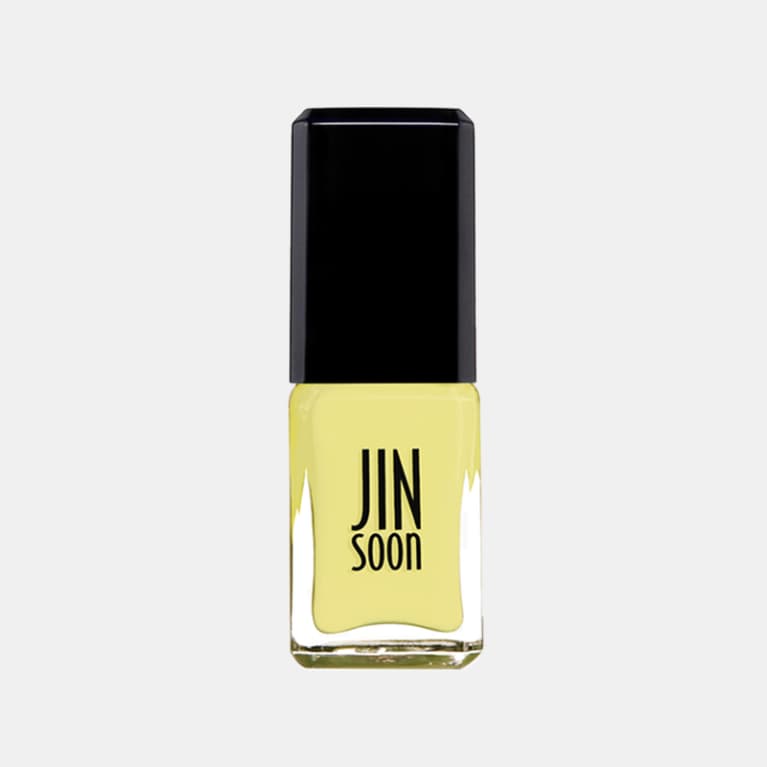 Jin Soon nail polish in Charme
$80
Polishes for a green & pink aura: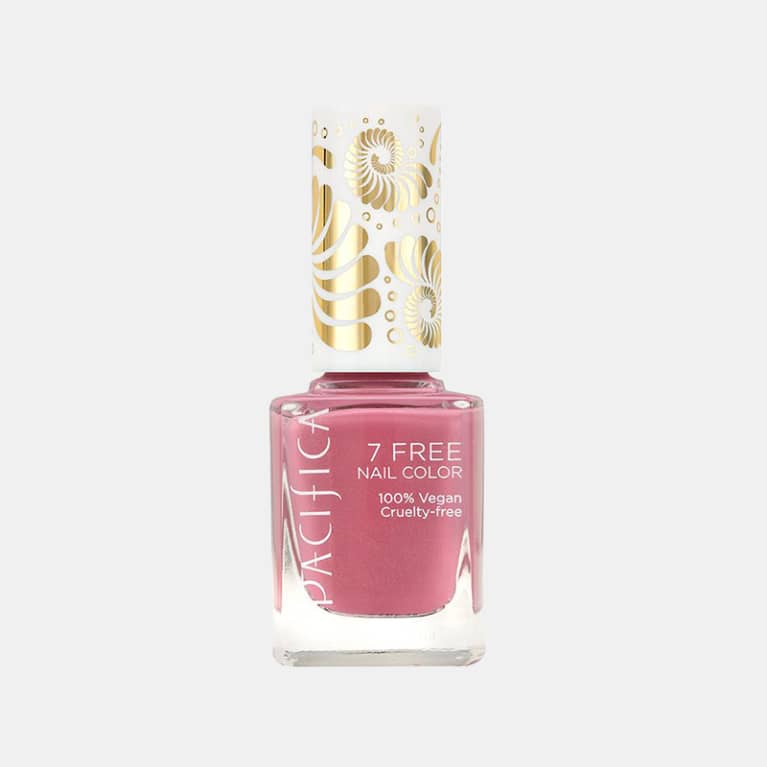 Pacificia 7-Free Nail Polish
$6.3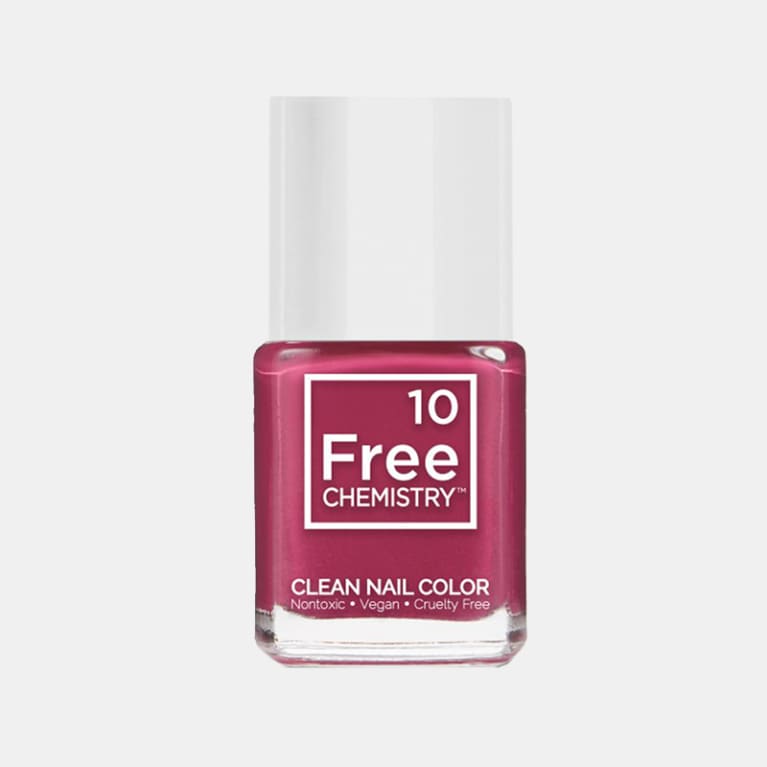 10 Free Chemistry Nail Polish in Bell Vine
$18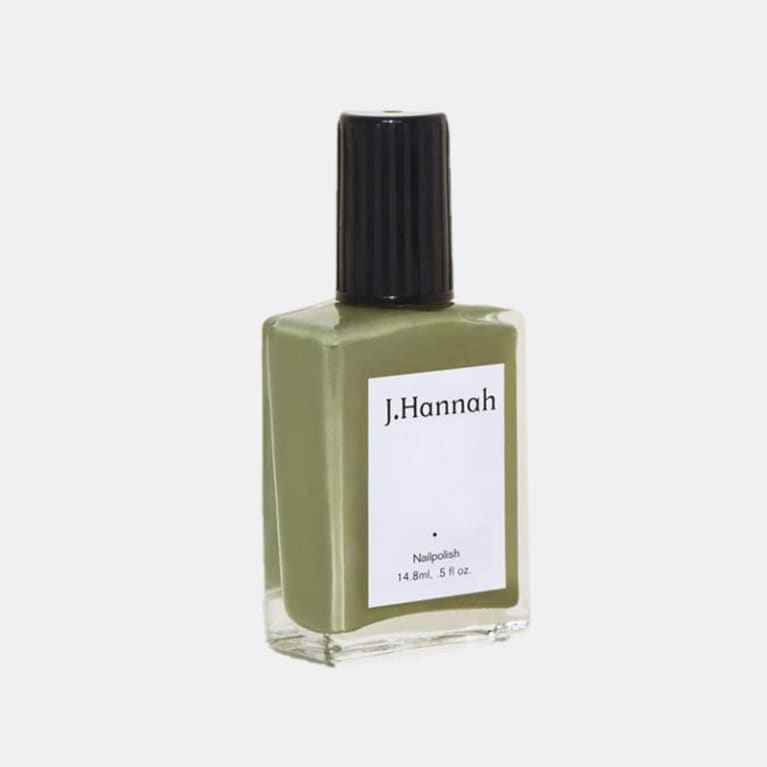 Polishes for a blue aura: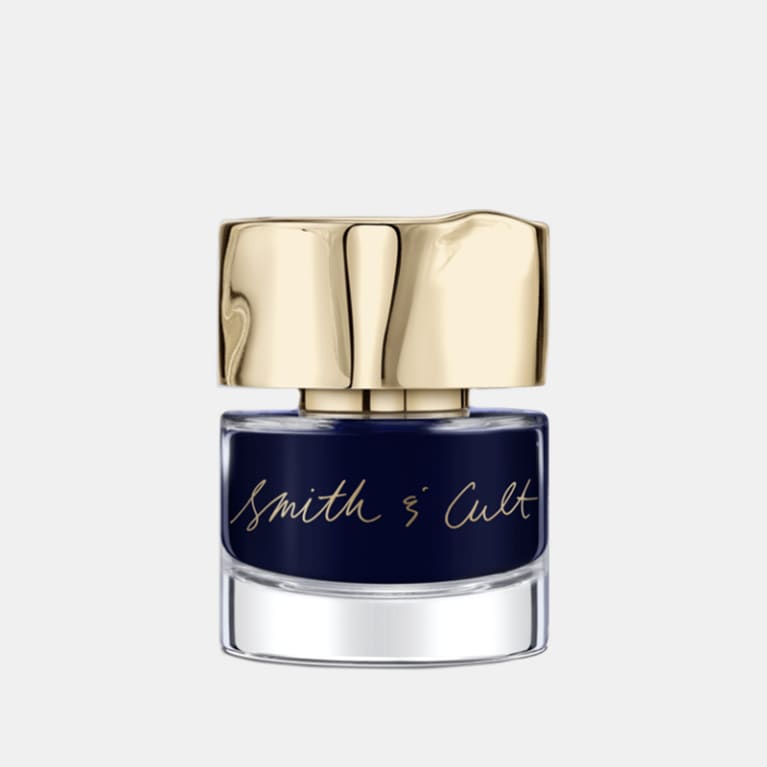 Smith & Cult Nail Polish In Kings & Thieves
$18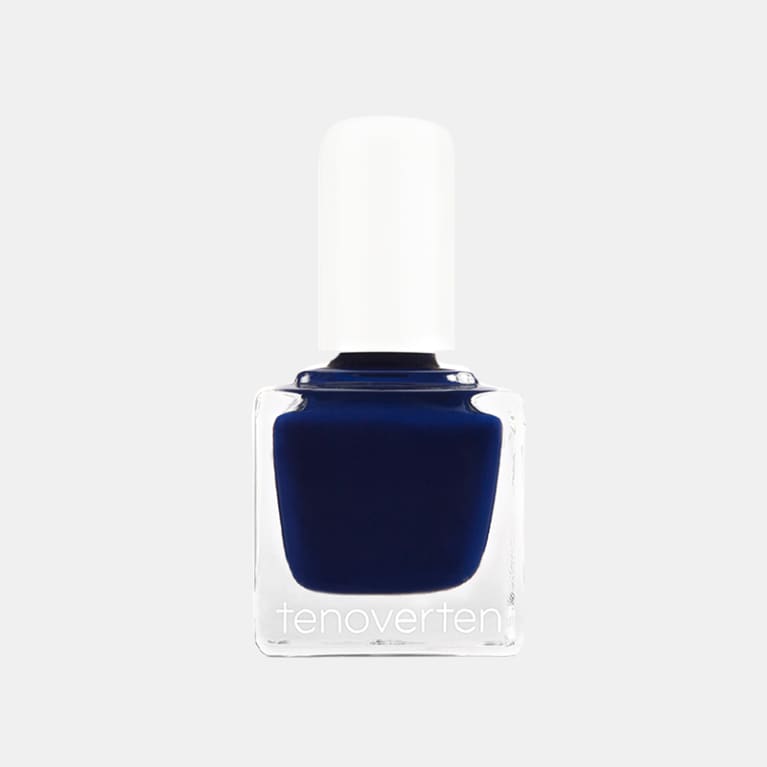 tenoverten Nail Polish in Commerce
$12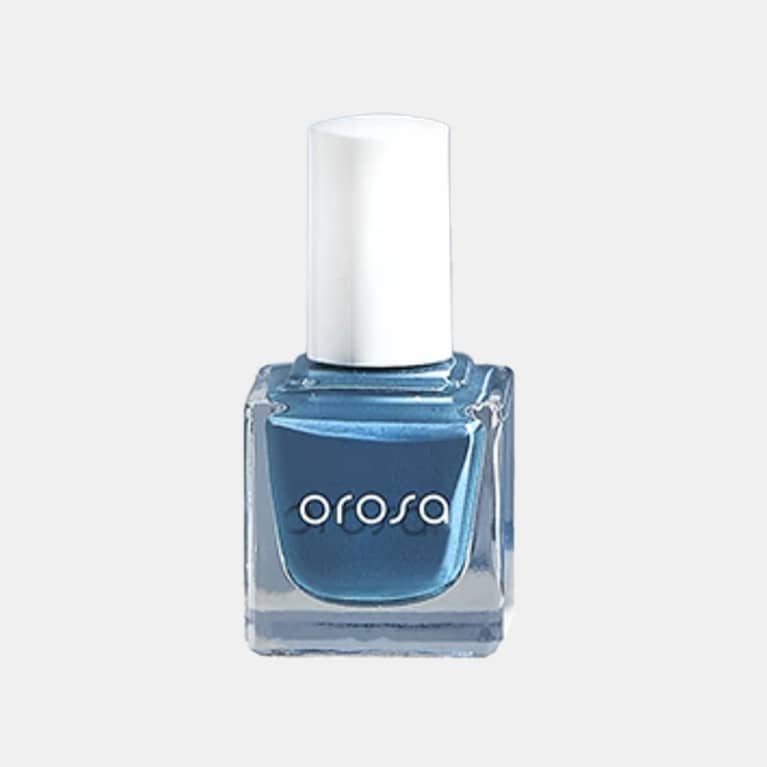 Orosa Pure Cover Nail Paint in Jeté
$12
Polishes for a purple aura: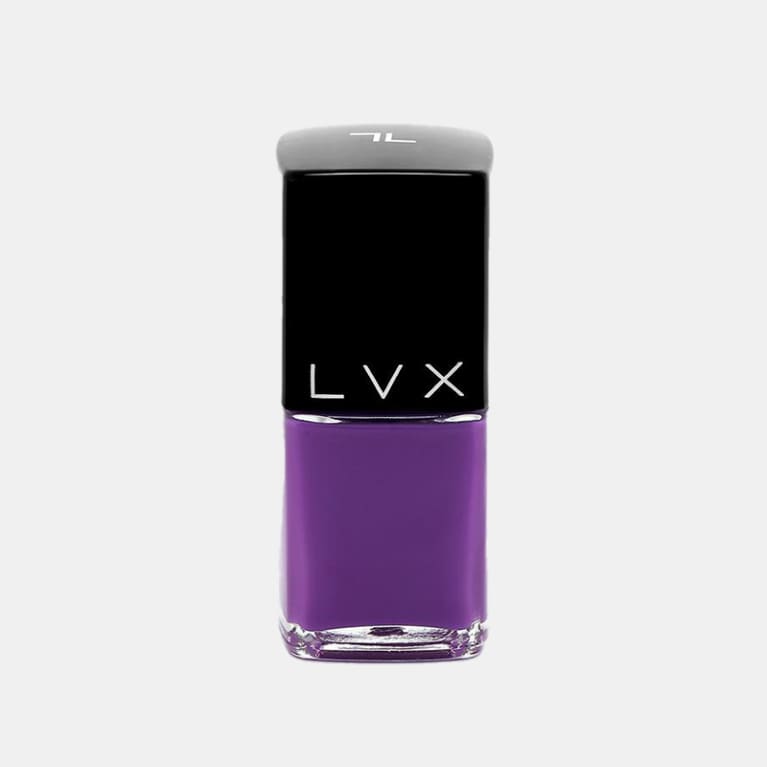 LVX Nail Polish Reine
$18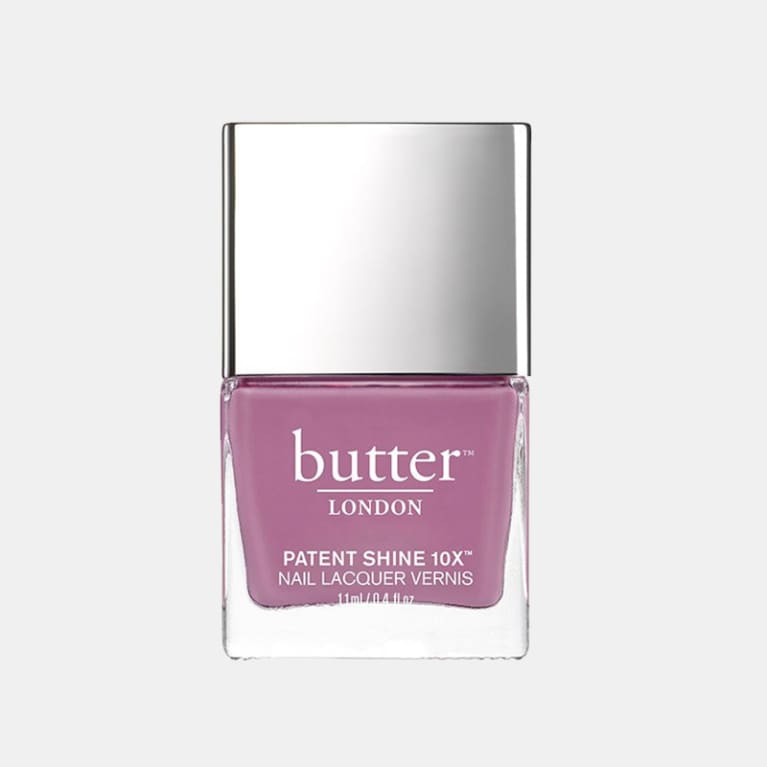 Butter London Fancy Patent Shine 10X Nail Lacquer
$18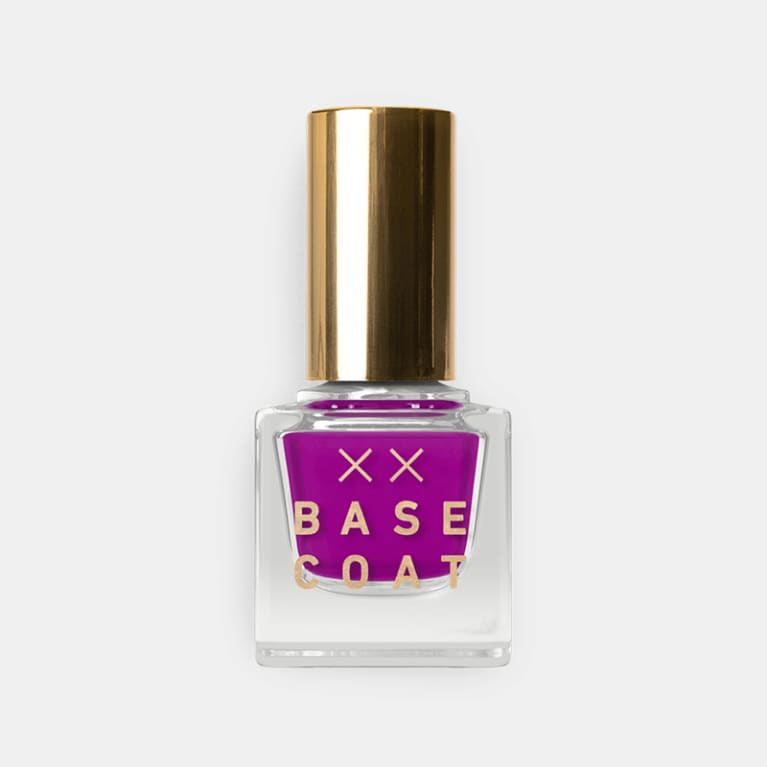 XX Base Coat in Vixen
$20
Polishes for a white aura: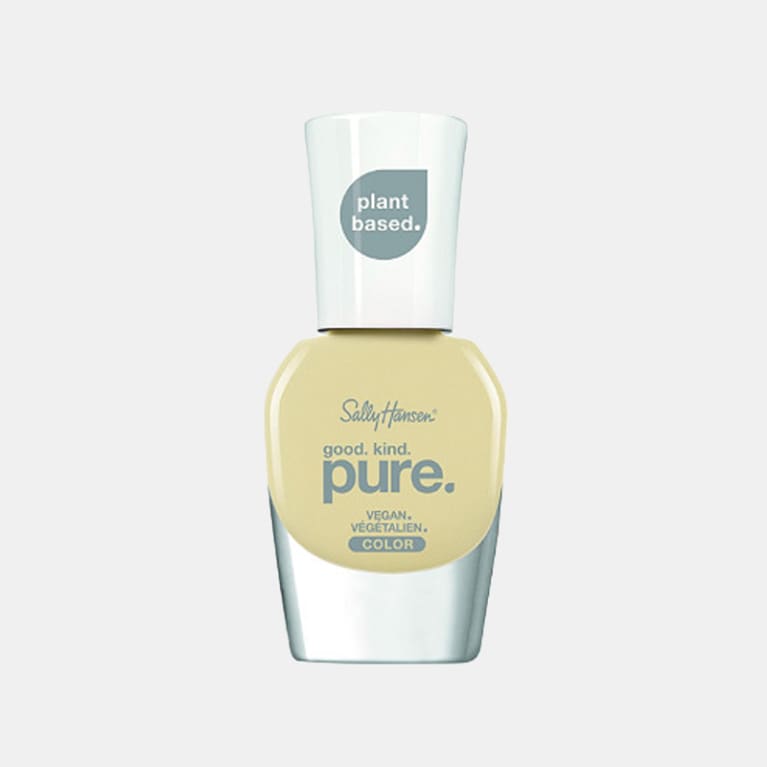 Sally Hansen Good Kind Pure Nail Polish in White Tea
$8.99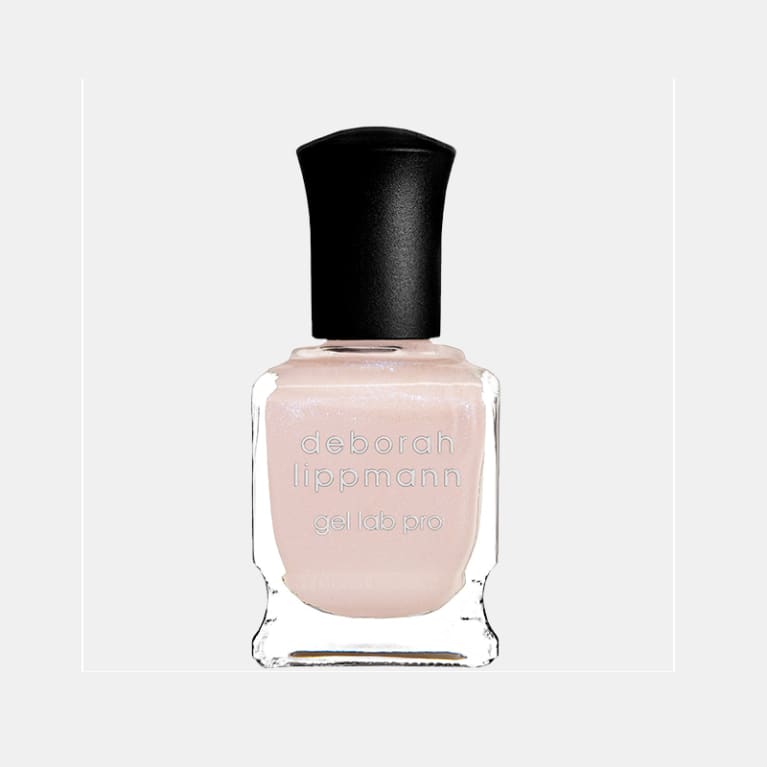 Deborah Lippmann nail polish in Delicate
$20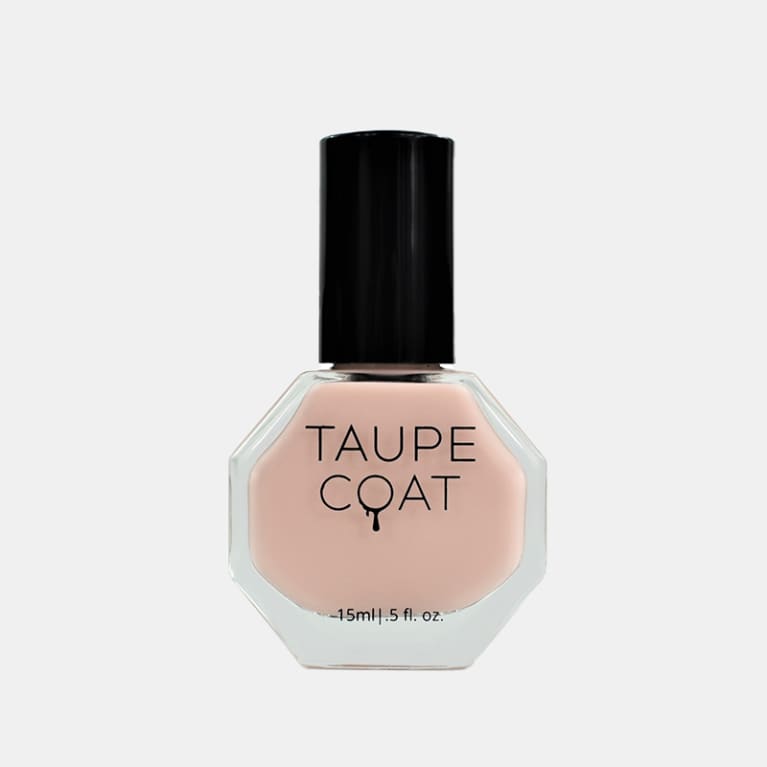 Taupe Coat nail polish in Perfection
$11
Polishes for a black aura: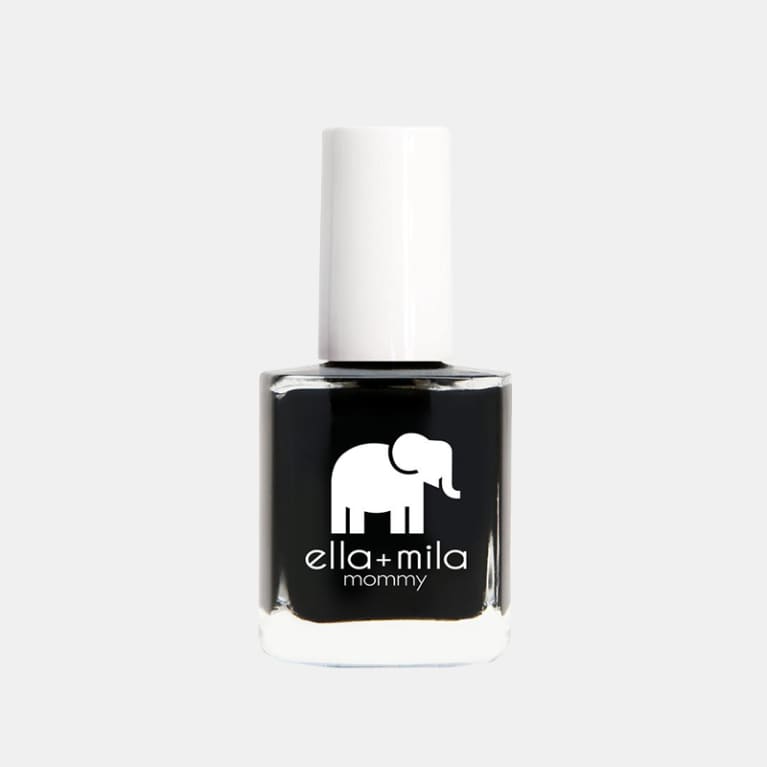 ella + mila Nail Polish in Lights Out
$10.5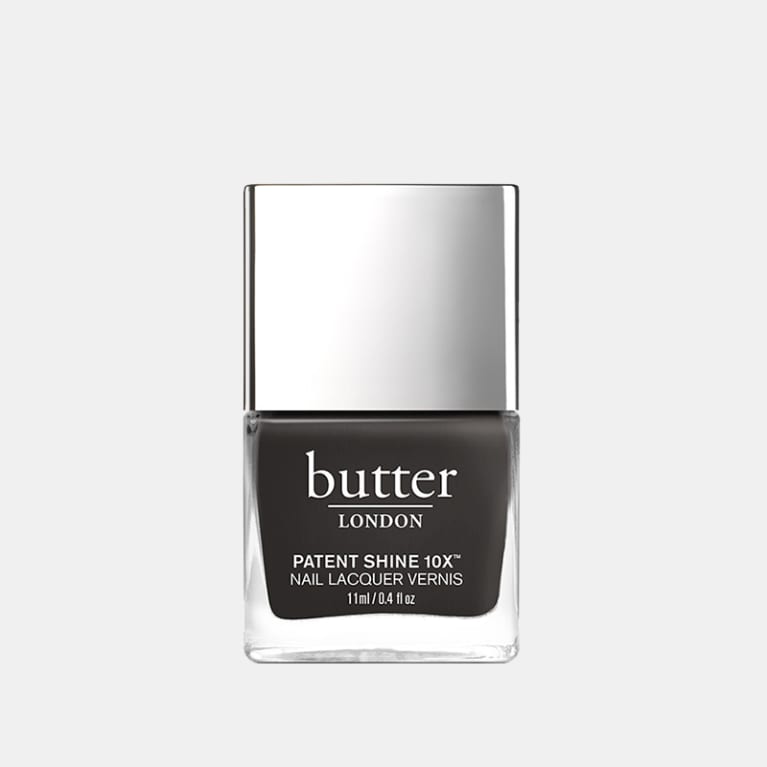 Butter London Earl Grey Patent Shine 10x™ Mini Nail Lacquer
$12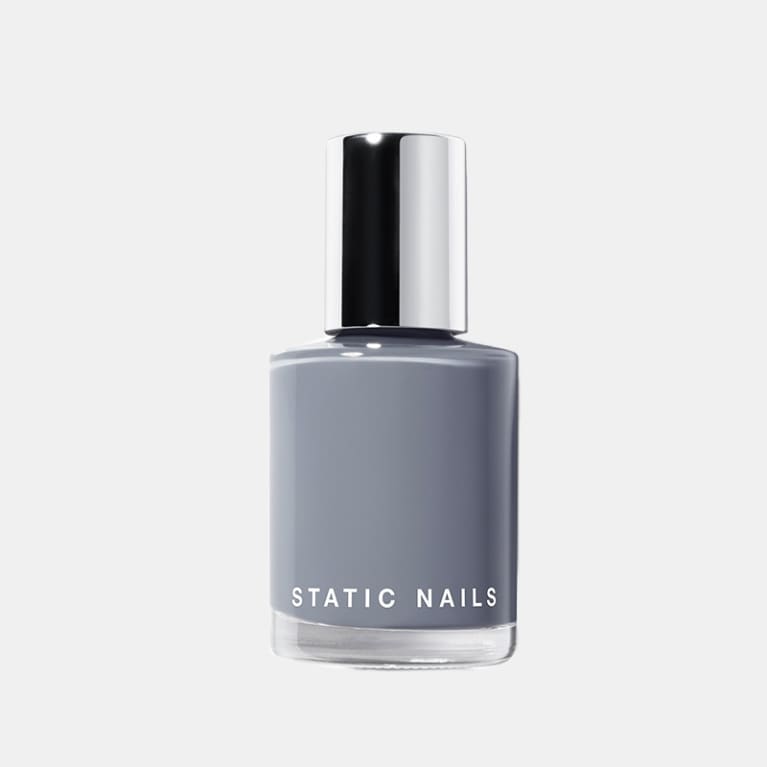 Static Nails Liquid Glass Lacquer In Bohemian Blue
$16