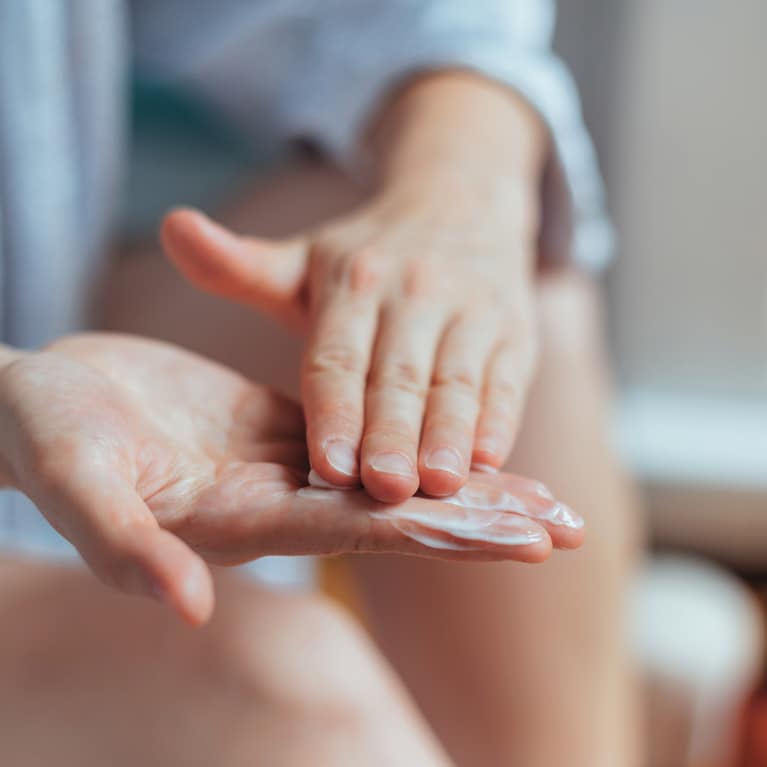 In the beauty world, "farm-to-face" labels are tossed around more times than we can count these days. But few brands can hold a candle to the cred that Weleda's earned from a century of doing it.
For the Swiss company, the latest beauty trend isn't a trend at all. Since 1921, Weleda's whole ethos is rooted in the idea that the best solutions for everyday wellness and beauty come from plant-rich ingredients (think scientists, led by some of the first women physicians in Europe, growing a garden to source ingredients for efficacious, mindful skincare—that's pretty amazing).
Its best-seller, Skin Food, is a universal ultra-rich cream made with sweet almond oil, sunflower seed oil, and beeswax, and its hydrating, herbaceous, scented formula has rightly gained quite a following. A-list celebrities and models, makeup artists, and beauty bloggers swear by the little green aluminum tube, and thousands of online reviewers are totally rhapsodic about its skin-nurturing benefits. So for the first time in more than 90 years, Weleda's expanding Skin Food into a full experience of body care products that check all the boxes.
Formulated with a base of nourishing oils, each product in the collection contains Skin Food's key hydrating ingredients: extracts of calendula, chamomile, rosemary, and pansy. What's wonderful is the fact that each essential comes at an affordable under-$20 price point, too.
Over here at mbg, we're superfans of the earth-first brand ourselves, so our editors got their hands on the four-product collection in advance and tried out each one. Read on below for their takes and first impressions.
Skin Food Original Ultra-Rich Cream, $18.99
Formulated to hydrate the driest hands, heels, elbows, and face, this thick, multi-purpose cream—made with sunflower seed oil for vitamin E and moisture-retaining beeswax—delivers an intense hydration boost and leaves skin with a dewy glow.
Gretchen Lidicker, Health Editor: "This smells great! Really impressed by the ingredients."
Emma Loewe, Sustainability Editor: "I would use this on a really dry skin night in place of facial oils as an extra hit of moisture."
Liz Moody, Food Director: "I want intensive nourishment when I wear moisturizer because I don't do it during the day and instead use it as more of a treatment—and this feels thick enough, but it's also very versatile. I don't like to buy a lot of beauty products, and the ones I have, I want them to work hard for me and multitask. This one I can use on so many points—I can use it on my lips, the ends of hair, my dry, scaly calves…"
Gretchen: "Your cuticles…"
Liz: "Also, this would be really nice to put on your hands, then put on your winter gloves—and then you'd have really soft hands. It's like a spa treatment, but you're just walking around. And I love the packaging—I just think it's classy. If I had to pick one, I would keep this in my purse at all times all winter."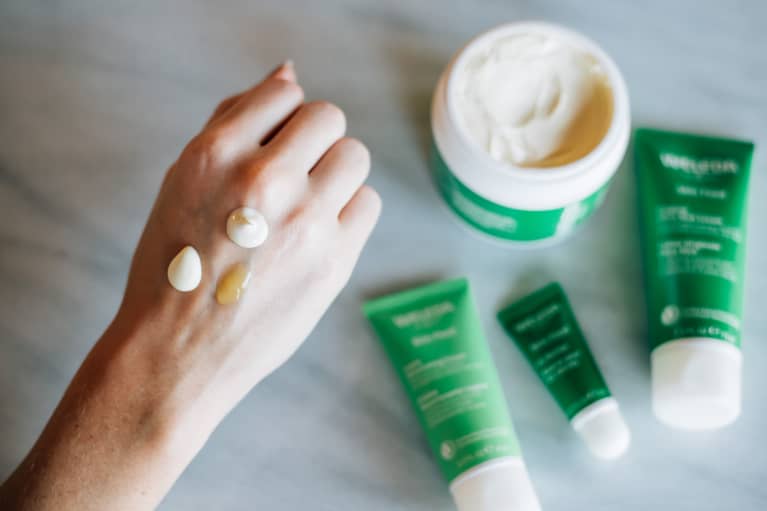 Skin Food Body Butter, $18.99
This whipped, creamy body butter feels light and airy yet luxe enough for deep, lasting hydration from nutrient-dense sunflower seed oil and shea butter.
Hannah Margaret Allen, Managing Editor: "I've already used this for a few days, and the amount of time the moisture lasts is remarkable. I've been using it in the morning after my shower, and my skin stayed moisturized all day—and I have very dry skin. I noticed that after I get in bed, it felt like I still had moisture in my skin."
Liz: "Like in a sticky way?"
HMA: "Not in a sticky way, in a way that I was like, 'did I just take a shower? No.'"
Gretchen: "It smells fresh, not overly scented. My skin gets uncontrollably dry in the winter, and I'm always looking for a body butter that doesn't have synthetic fragrances or parabens in them. I'd use this. And it's not greasy—it's body butter, but it still feels a little bit light."
Emma: "It feels nourishing but not cakey. This is my favorite one."
Liz: "Emma, your skin looks so supple!"
Meg Lazaros, Creative Director: "This would feel really good right after the shower."
Liz: "And you know when you go out in the wind in the winter and your skin feels all chapped? I feel like you can layer on a little bit of this proactively. Why are you putting more on?"
Emma: "'Cause I'm feeling really dry!"
Skin Food Light Nourishing Cream, $18.99
This is a featherlight version of the Skin Food Original formula with a nourishing base of lanolin, shea butter, sunflower seed oil, and beeswax for ultra-soft and moisturized skin. Its light cream consistency sinks right into your skin instead of sitting on top of it, so it makes a great facial moisturizer.
HMA: "Oooh, I like this one a lot. That's nice!"
Gretchen: "I like this one a lot, too. I would put this on my face preventively before going outside."
Meg: "This is really nice. Not oily at all. Actually, my hands feel really soft right now. And it smells so good. I feel like the smell will last longer than other products."
Liz: "That's the essential oils. Also, I think you can rub a tiny bit together in your hands and put it on the ends of your hair where it gets really dry."
Skin Food Lip Butter, $6.99
Goes on glossy without feeling heavy, this silky lip butter has a nourishing oil-based formula that softens dry lips and nourishes lips in cold weather.
HMA: "My lips are really chapped! This feels good. How does it look?"
Gretchen: "It looks good on you. It's shiny. I would say this is very moisturizing but leaves a nice, glossy tint."
HMA: "Yeah, I really like this—but I want to see if this will last the rest of the day. I have a lot of thoughts about how lip balm stays on. I'll let you know."
Meg: "Mmm…smells like lavender, which I love. You can tell this will keep your lips moisturized and smooth for a long time. I definitely need that."
Update: HMA reported back, and the Lip Butter stayed put for several hours, better than a lip gloss would. She took the opportunity to ask for more.