Introducing the mbg Collective of Experts!

mbg Founder & Co-CEO
By Jason Wachob
mbg Founder & Co-CEO
Jason Wachob is the Founder and Co-CEO of mindbodygreen and the author of Wellth.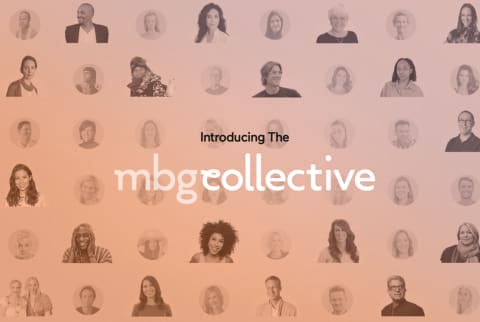 February 21, 2018
Since 2009, community has been at the forefront of everything we do at mbg. Community is in our DNA, and it's something that is near and dear to my heart. Colleen (now Ellie, too!) and I consider all of you to be part of our extended family, as we are on this shared journey, looking to put the "WE" back in wellness. If you're reading this post right now, that means you, too, are part of the mbg family!
With that being said, I'm honored to announce the reimagination and relaunch of the mbg Collective!
What is the mbg Collective? The mbg Collective is a group of our most trusted wellness advisers. Since 2009, we've had some of the brightest, most passionate and mission-driven leaders in wellness share their intimate stories and world-class advice to inspire and help ALL people on their wellness journey. Our mission has never been to preach to the choir of the wellness-committed but to build a bigger church and make wellness accessible to all, regardless of your budget or previous knowledge. We believe wellness is a right, not a privilege.
Yes, our shared mission is a big one, and one that is much bigger than just the content we produce every day, which is why we've asked members of the mbg Collective on this journey with us.
We're thrilled to announce now an exciting evolution of our expert community through the mbg Collective.
Because you're a part of mbg, you're a part of their communities. We're giving you unparalleled access to the people who, alongside mbg, are putting the "WE" back in wellness. In livestreams, videos, articles, and social events, we'll bring you up-close with the Collective to make sure all your wellness questions are answered. Consider them your personal guides, there to support you and sustain you on your journey.
As we moved forward in our mission of democratizing wellness for all, we're so happy you're with us.
The foundation of wellness is the self. YOU need to take care of your mind, eat nourishing food, cultivate your spirit, and move your body. By centering and strengthening, you can show up to create positive change in the world.
But WE are all in this together, and being truly well involves your family, your neighbors, and your community. We grow our own spirit by nurturing the spirit of others.
And what might be most critical for all of us, especially now, is to care for the planet we ALL inhabit, help others get access to wellness, connect to purpose, and recognize we are all spiritually connected.
Ultimate wellness strives for wholeness beyond the self. We are committed to this mission, and we need your help. All great movements stem from great communities, and we need you, the mbg family, to join us.
We're going to be shining a light on all of these issues on mbg daily. Take inspiration from everything you read, watch, and listen to, and put it to work in your own life and your communities, and put it to work to help our planet.
Wellness is not about I. Me. My. It's about You. We. All. Everyone at mindbodygreen, including each member of the Collective, is here to support and guide you and your communities. Let's get well together.