How To Effectively Save Family Recipes To Pass Down For Generations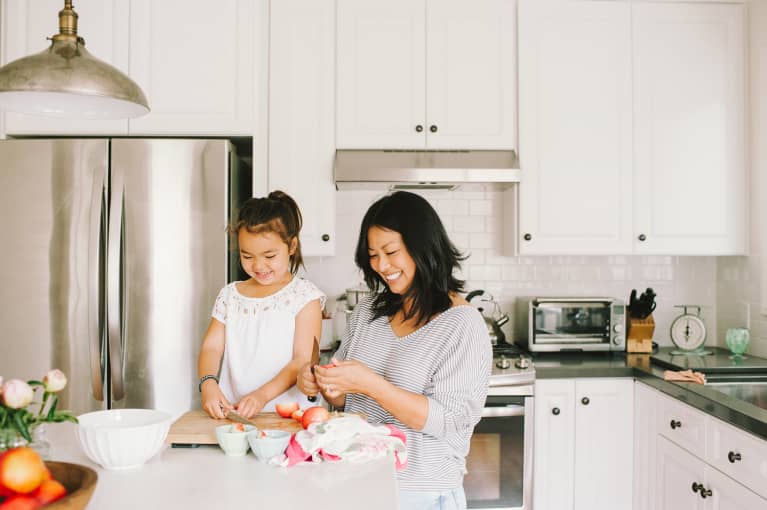 Our editors have independently chosen the products listed on this page. If you purchase something mentioned in this article, we may
earn a small commission
.
Recipes do more than add variety to our diets. Certain recipes, namely family recipes, can also serve as reminders of special moments and people in our lives. Cooking them can transport you back in time with smells, tastes, and memories. That's why preserving family recipes is so important. In the event that a loved one dies, or in preparation for your own death, this collection can be a precious gift.
Think of recipes as passwords to tastiness. Start by asking yourself the following: How do you keep track of recipes now? Are you an index card traditionalist? Do you have a stained and battle-worn notebook? Have you gone digital and created a document, or do you rely on a recipe app?
Regardless of the method, your goal is to preserve them so future generations don't lose their appetite. Literally.
Let's get the basics out of the way, especially for those who love to cook but don't have an organized recipe system in place. Just like organizing passwords, a medical journal, or other heirlooms, saving family recipes involves committing things you have in your head—or scattered all over the place—to one easy-to-understand system. The only difference between recipes and other items is that recipes are an absolute joy to share and eat.
A basic template for writing recipes.
Name of recipe
List of ingredients
Preparation/cooking instructions
Additional instructions and tips
Optional: Sprinkle in family stories and history related to recipe.
You can toy with the format, but this is the information that needs to be included.
Give yourself a one-day time limit to round up all your recipes in a centralized place. To keep it from becoming an encyclopedia, take three one-hour shifts and focus only on personal recipes, those handed down from parents and grandparents, and family favorites. Do this until you have the best of the best.
If you're creating a digital cookbook in a Word doc or Google Docs, start plugging away using the format we suggest (or one you're comfortable using) until your pile is empty. Add new recipes at regular intervals or as they begin to stack up.
Using an app? Almost all recipe apps have ways to import so you don't have to type them all in, but you may have to do some editing so they're easier to decipher.
A bunch of online services allow you to self-publish your own family cookbook. Do a search to find a reasonably priced option that walks you through the process regarding format and design. This is a great option for a family heirloom cookbook but not the best solution for one you'll be using, updating, and sharing on a regular basis.
A physical book varies, depending on the service you choose, ranging from $30 all the way into the hundreds. You can do it on the cheap if you create your own, but it'll take longer. Most apps have a one-time cost to download (around $5 to $30) or are free with in-app subscription options.