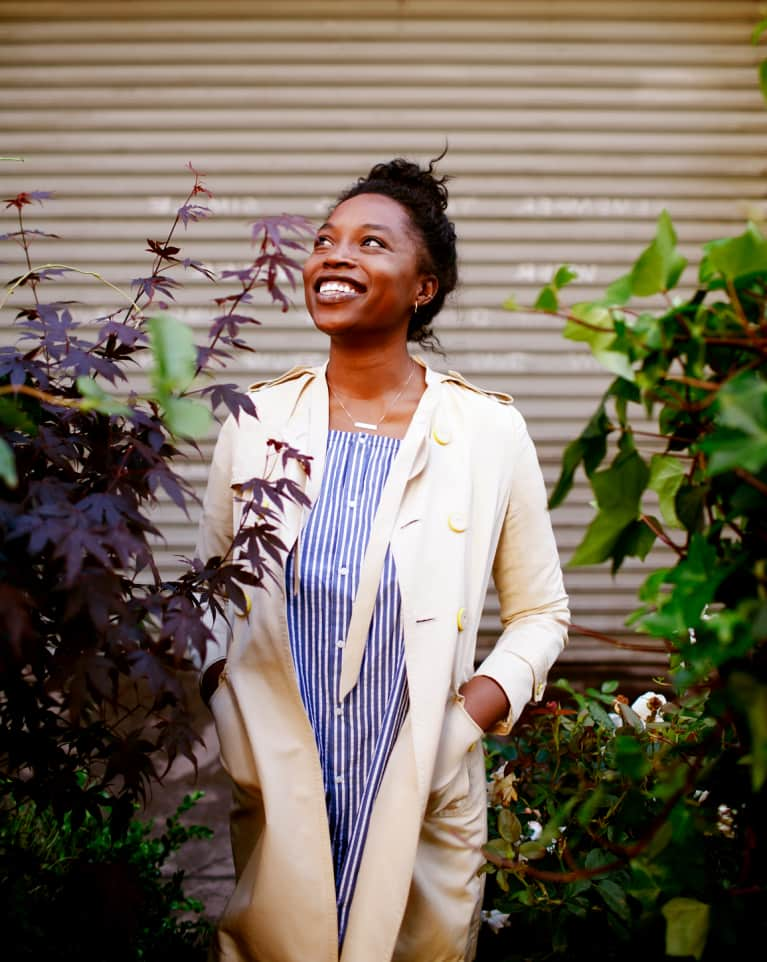 The skin is our largest organ and an essential communicator. Glowing, clear skin is not just a sign of youth, it's a signal that we're healthy from the inside out.
We know that consuming collagen orally helps repair tissues, from helping boost gut health and expedite workout recovery to strengthening the skin's matrix. Collagen has shown immense promise in healing chronic wounds, further attesting to its ability to repair. So it's no surprise that as a decrease in production in collagen occurs as we get older, it can have negative effects on our internal systems as well as our skin.
Enter topical collagen. Algenist's GENIUS Liquid Collagen is the first ever vegan, plant-based collagen formulation with the highest concentration of active collagen that can help reclaim skin's youthful glow and bounce.
Here are six things to know about how collagen affects your body and complexion, and how Algenist GENIUS Liquid Collagen can help you get glowing:
1. Collagen is the most abundant protein in the body.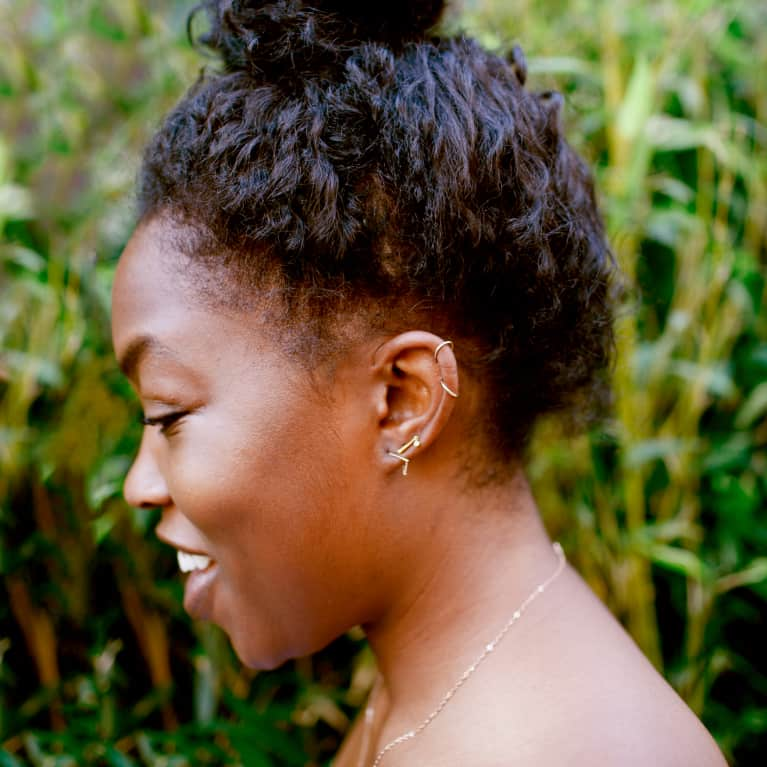 Not only is collagen the most abundant protein in our bodies, it's the most abundant in the entire animal kingdom. In people, collagen comprises about one-third of all protein in our bodies; accounts for 75 percent of dry weight of our hair, skin, and nails; and is the foremost molecule in the extracellular matrix.
2. Skin starts to age via collagen breakdown as early as in our 20s.
Some believe that collagen starts to break down in our 20s, which has ripple effects in the body and on the skin. This is because of the natural aging process, stress, and environmental factors that affect our skin and our bodies from the inside out. Algenist's GENIUS Liquid Collagen addresses collagen loss with a proprietary collagen complex that includes a highly concentrated vegan, plant-based collagen, collagen amino acids, and peptides that work synergistically with proprietary ingredients microalgae oil and patented Alguronic acid.
3. It's a critical source of aging.
4. Until recently, collagen was only derived from animals.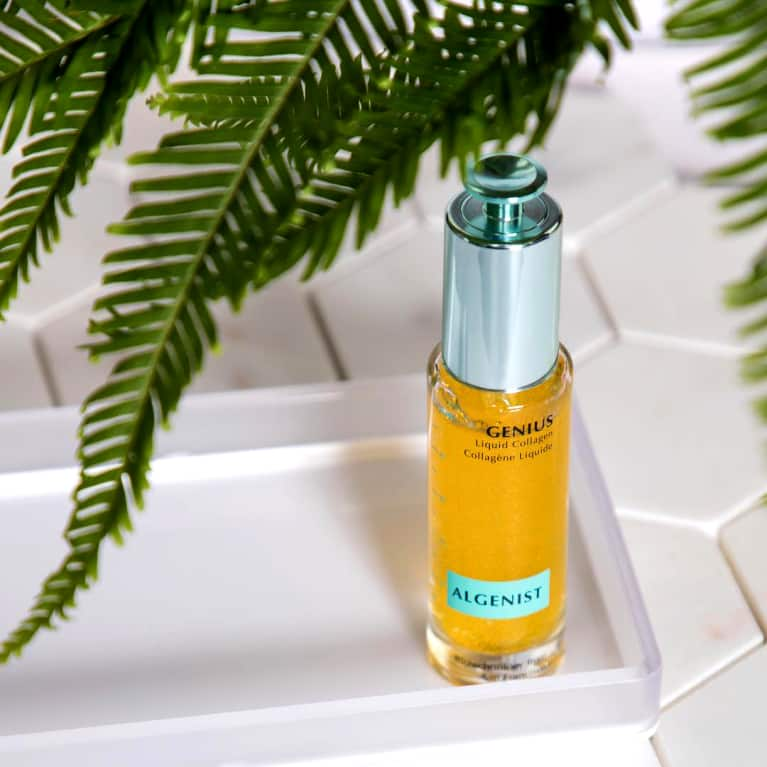 Collagen comes from the bones of animals like cows and chickens, but Algenist has invented a new plant-based collagen for its skin care line—the first of its kind—by arranging corn, soy, and wheat protein fibers in a way that mimics animal-derived collagen.
5. Not all topical collagens are created equal.
Topical collagen is a new trend in beauty, but a product's efficacy depends on how it's absorbed into the skin. With Algenist's GENIUS Liquid Collagen, 13,000 beads of sustainably produced microalgae oil, a potent source of omega-3, -6, and -9 and vitamin E, helps to deliver a powerful dose of nutrients to the skin. Plus, the combination of Alguronic acid and the collagen complex makes this product seven times more effective. This vegan formula can reveal fresh-looking skin.
6. Help rebuild collagen from the outside in.
The trend started with collagen supplements, which have shown to be effective in boosting moisture, decreasing water loss, and overall improving the texture of skin. But for healthy, hydrated skin, it's important to use a 360 approach that includes topical treatments, too. These products help repair the damage caused by aging, environmental stressors, and dryness. After Algenist performed its consumer study, 91 percent said it helped restore bounce, resilience, and suppleness to the skin after 10 days. In tandem with a clean diet and proper collagen supplementation, you're giving the skin the royal treatment.