How To Set & Actually Honor Time Boundaries, From A Therapist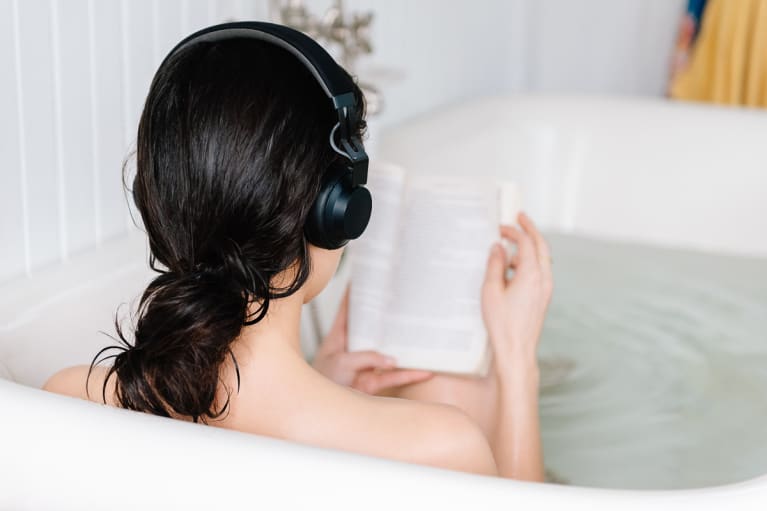 Our editors have independently chosen the products listed on this page. If you purchase something mentioned in this article, we may
earn a small commission
.
There are six types of boundaries: physical, emotional, time, sexual, intellectual, and material. In my experience, time is the boundary area that people tend to struggle with the most. Time boundaries consist of how you manage your time, how you allow others to use your time, how you deal with favor requests, and how you structure your free time.
People with these issues struggle with work-life balance, self-care, and prioritizing their needs. Giving up your time to others is one significant way you might violate your time boundaries. If you don't have time for something you want to do, you don't have healthy boundaries with time.
Examples of violated time boundaries:
Calling multiple times in a row for non-emergencies.
Expecting someone to drop everything in order to provide help.
Calling or sending text messages late when the recipient is sleeping.
Asking others to do things for free.
Overcommitting.
Having long conversations with emotionally draining people.
Requesting favors at a time when it's clear the other person isn't available.
Asking someone to stay late at work for no additional pay.
Accepting favor requests from people who won't reciprocate.
How to set a time boundary.
Setting a time boundary sounds like this:
I'm unable to stay late today.
I work from 9 o'clock to 5 o'clock, so I'm not available to chat throughout the day.
I can't help you this weekend.
I can help you with your taxes, but my fee is $75.
I won't be able to make it to your event on Tuesday.
An exercise for setting time boundaries.
Grab your journal or a separate sheet of paper to complete the following exercise.
When boundaries are violated, it's critical to have a conversation about what happened and how you felt about it. Because we can't control others, we must focus on what we will say or what actions we can take if the violation is repeated. Read the scenario, and consider what you would do or say when a time boundary is violated:
Scenario: You're under a critical deadline at work. One of your team members asks you for help on one of their projects.
Journal: Consider what you would do or say to set a boundary in this scenario.
How to honor your time boundaries:
Before you say yes to a request, check your calendar to make sure you're not overcommitting. Don't try to squeeze in another event or task, or you'll be upset about doing so.
When you're busy, allow calls to go to voicemail and texts or emails to go unread until it's convenient for you to respond.
Try the exercise above to make sure you're comfortable or prepared to set a boundary.
Want to turn your passion for wellbeing into a fulfilling career? Become a Certified Health Coach! Learn more here.