7 Hacks For Reducing Inflammation: A Doctor Explains
Board-Certified Internist
By Vincent M. Pedre, M.D.
Board-Certified Internist
Dr. Vincent M. Pedre is a board-certified internist in private practice in New York City since 2004. He serves as medical director of Pedre Integrative Health, president of Dr. Pedre Wellness, and is the author of Happy Gut.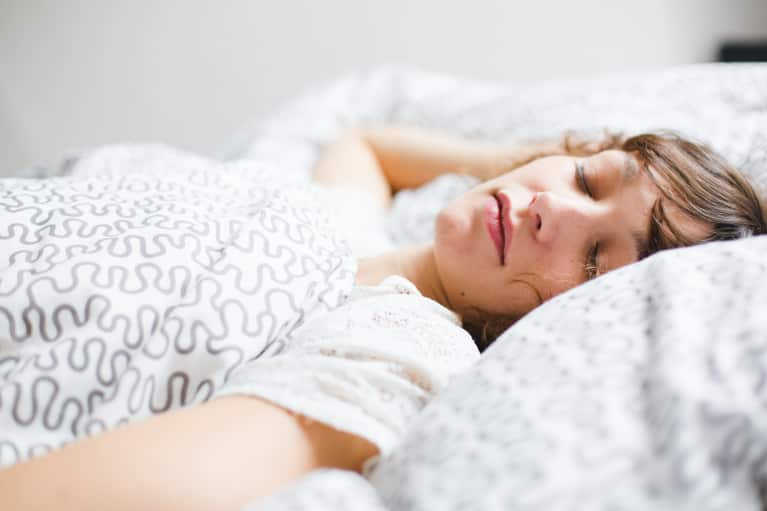 Vincent Pedre is a New York
–
based M.D. and the best-selling author of
Happy Gut
. He's also one of the lauded instructors in our first-of-its-kind
Advanced Functional Nutrition Program,
where we bring the best minds in nutrition together to dive deep into the healing power of food. You can find out more about Dr. Pedre, the rest of the faculty (including groundbreaking doctors like Mark Hyman and Frank Lipman) and this revolutionary training
here.
As a medical doctor who specializes in gut health, I've found that while numerous culprits fuel the fire of chronic inflammation, a major cause is what you eat. Food is information, and when my patients lose weight on an anti-inflammatory, gut-healing diet, they reduce inflammation, which in turn helps them lose more weight (here's my ranking of the best diets for inflammation, from paleo to vegan to Mediterranean). But while your diet can go a long way, it's not the whole story. There are a few other tricks that will help you get rid of inflammation in your life. These are, in my opinion, the seven most effective strategies:
1. Get the right nutrients.
Due to factors we don't have that much control over, including mineral-depleted soil and food transit times, even the most perfectly designed anti-inflammatory diet doesn't always provide optimal vitamins, minerals, antioxidants, and other nutrients. A few well-chosen supplements can provide therapeutic amounts of these nutrients. Among my favorite anti-inflammatory supplements include quality fish oil (quality really matters here), curcumin (the active component is turmeric), resveratrol, and tulsi (holy basil). Many patients also use synergistic supplements that combine anti-inflammatory nutrients like quercetin and holy basil in capsules or easy-to-take powder.
2. Reduce your toxic exposure.
Research shows that more than 80,000 chemicals are registered for use in America, and every year about 2,000 new ones are introduced, finding their way into everyday items like food, personal care products, and household cleaners. Many haven't been tested on humans. We're basically running a population-wide science experiment that delivers a serious inflammatory whammy. You might consider a doctor-designed detoxification program as a sort of "spring cleaning" a few times each year, but intermittent fasting and eating a wide variety of colorful, nutrient-dense organic produce are important steps toward helping your cells consistently detoxify.
Evidence shows exercise can be more effective in reversing inflammatory conditions. Whether you're lifting heavy, doing burst training, or practicing Vinyasa flow, exercise can be powerful anti-inflammatory medicine. The sweating is also a necessary ingredient in any body detoxification program. Just keep your workout in check: Longer than one hour of intense exercise, and you'll actually jack up your body's inflammatory signals.
Chronic stress can trigger or exacerbate chronic inflammation. When I see type-A, super-stressed patients in my practice, I almost always find they have elevated inflammatory markers. Staying calm, collected, and laid back aren't rewarded in Western society, but our do-more, better, faster mentality ramps up chronic inflammation. Conversely, studies show that slowing down and living in the moment reduce stress and affect overall health, lowering cortisol and chronic inflammation levels.
Studies prove bad sleep triggers a range of inflammatory markers to increase, including C-reactive protein (CRP). Even the healthiest diet can't override bad sleep hygiene, since both sleep quantity and quality play huge roles in overall health and even weight regulation. During deep sleep, the brain and central nervous system perform their housekeeping functions. Lymphatics help drain out by-products of metabolism and reduce inflammation. Without adequate sleep, the body and central nervous system cannot recover from the effects of stress. Quality sleep is an essential component of any plan to lower inflammation. I recommend seven to eight hours of solid, uninterrupted sleep nightly.
6. Don't neglect the basics.
I've had patients become so focused on optimal nutrients and the perfect diet that they neglect anti-inflammatory essentials like drinking enough filtered water. Regular sunlight makes a great way to build vitamin D and lower inflammation. on the path toward better health, don't neglect community: Healthy relationships are a key component to dialing down inflammation. One of my favorite things to do is go on a hike with my family or friends on a sunny day. It makes for an invigorating way to lower inflammation and have fun. Not to mention, communing in nature (forests, seaside, waterfalls) lowers cortisol levels.
7. Stop and smell the roses.
Falling into a fast-faster mindset is easy in our technology-supercharged world, but you miss a lot of life that way. Studies show that slowing down, being mindful, and living in the moment reduce stress and affect overall health, lowering your main stress hormone cortisol and chronic inflammation. Meditation can help you lower stress. So can yoga, deep breathing, mindfulness, or walking your dog around the block.
Chronic inflammation contributes to every disease on the planet—but the right anti-inflammatory plan that combines diet with crucial lifestyle modifications can help you feel better, lose weight, and live longer.
If you want to learn more about inflammation from Dr. Pedre, be sure to check out mbg's new functional nutrition program!