How To Create A Glassy Smoky Eye, From A Celebrity MUA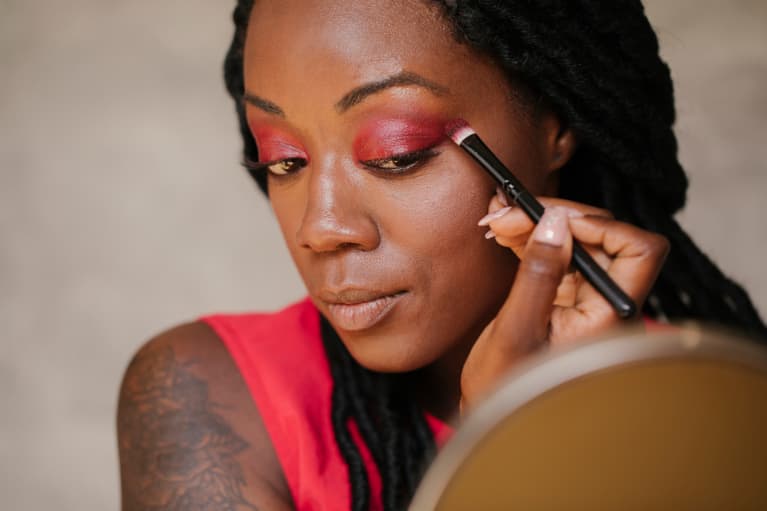 There's no denying that the defining characteristics of modern makeup over the last several years has a dewy shine. People simply can't get enough of a swipe of glossy lacquered lip, reflective cheekbones, or highlighted eye. Sure, matte and satin finishes absolutely have their time and moments, but at least trend-wise, high-shine's reign has been nothing short of impressive.
Our obsession with megawatt glean shows no signs of abating as we enter a new year, and we have no qualms about it. In fact, it seems to be expanding into other areas too. Namely: the smoky eye. When this classic makeup look takes on a glass-like finish, the result feels up-to-date and oh-so-cool.
Not to mention when a famed celebrity makeup artist like Gucci Westman—founder of Westman Atelier, a clean makeup brand—tells us she's into it, we take note. "For something a bit more fun, say a date night in, I'm really into a glassy smoky eye," she told us. "I love how it catches the light and gives the traditional smoky eye a little modern update!"
Want her how-to, with clean and natural recommendations? Why not.
How to create a glassy smoky eye with clean products.
It's shockingly simple—novices and makeup fans alike will relish in the ease. You can prep the eye with a primer or light sweep of concealer, to help keep the color in place longer (especially if you have naturally oily lids), but it's fine to skip that step and go straight to the products, too:
Find a medium to dark shade in the hue of your choice—it can be a more vibrant option, like plum or blue, or you can keep it neutral, and pick a shadow some shades darker than your skin tone. "I blend the In Rouge shade from Eye Pods' Les Nuits trio across my eyelid," she says of the velvety rich shadow. Using a medium eyeshadow brush, be sure to saturate from the lash line to just under the brow bone.
Then, blend in a shade that's a touch darker right at the lash line, blurring out: "I'll add a touch of definition near my lash line with a black shade," she says. This essentially acts as your eyeliner but should fuse into the shadow above it, like a gradient.
Our look calls for some highlighter, yes like the type you'd use on your complexion. You'll want a highlighter that reads dewy, not sparkly, and goes on translucent, so as not to cover the shadow below it. "For that glasslike effect, I'll use an eyeshadow brush to gently dab a gloss highlighter across the eyelid," she says. Dabbing is important here, as you don't want to sweep too hard and pull the pigment: The motion should feel like you're pressing in the highlighter as a topper.
Finally, give your lashes some love with mascara to complete the look.
Try these products: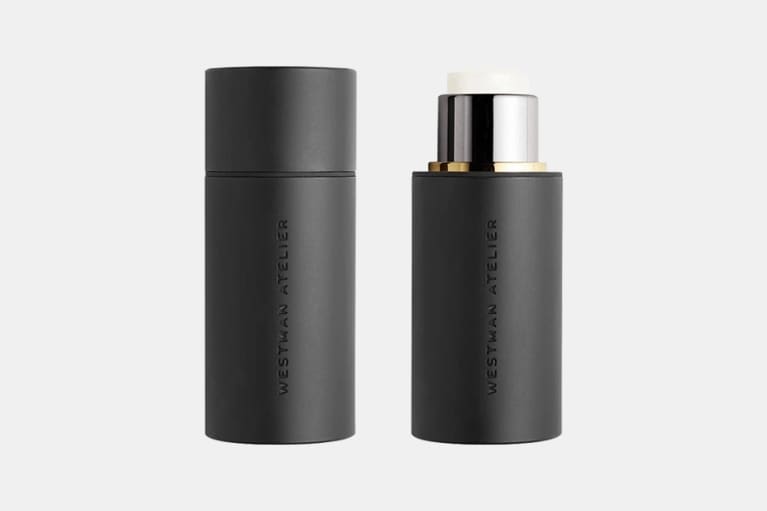 Westman Atelier Lit Up Highlight Stick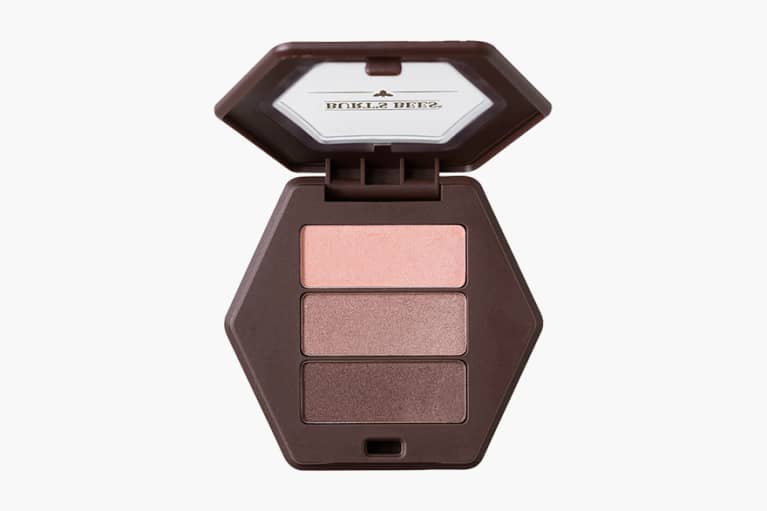 Burt's Bees Eye Shadow Trio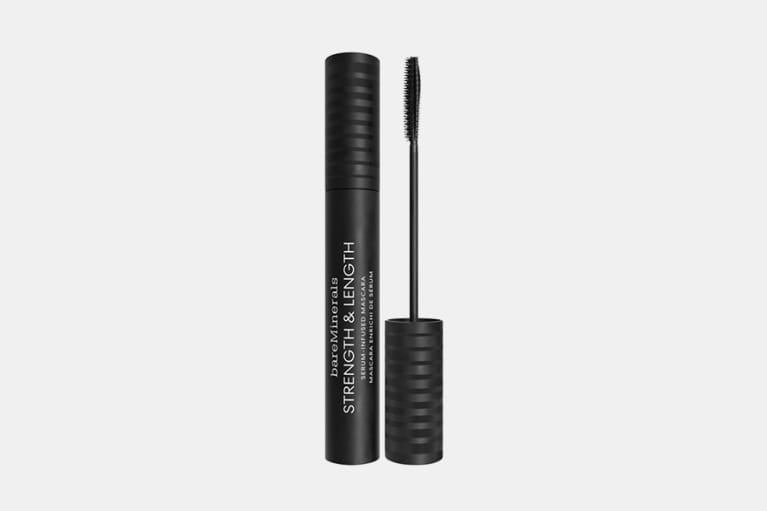 bareMinerals Length & Strength Serum-Infused Mascara