paid content
 for

How To Build A Mediterranean-inspired Mezze Platter In 15 Minutes Or Less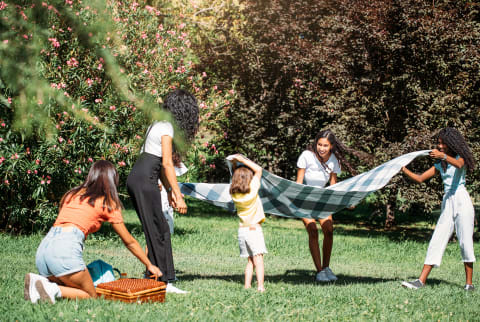 Image by David Prado / Stocksy
August 31, 2020
Since we won't be jumping on a plane to Italy or Greece anytime soon, we're seeking other ways to transport ourselves to faraway lands without actually leaving our home. Our go-to? Food, of course.
Think of this simple, sharable Mediterranean Mezze Platter recipe as a means of transportation, and be creative with the ingredient selection and arrangement. We've used bright radishes, green sugar snap peas, red cherry tomatoes, and orange cantaloupe to bring pop colors and kid-friendly flavors to the plate, along with a selection of must-have dips, cheese, and protein from Boar's Head® Simplicity®. These delicious deli meats and dips contain no artificial ingredients, nitrates or nitrites, added hormones, or antibiotics, so you can relax and enjoy knowing that you're feeding your family and friends real food.
Mediterranean Mezze Platter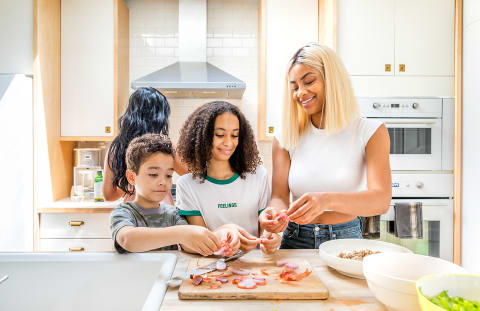 Image by Jayme Burrows / Stocksy
Choose a large plate, platter, or wood serving board with a mostly flat surface Tip: Select a larger board than you expect you'll need, it fills up quickly!
Place the tzatziki, hummus, tabbouleh, and olives in individual serving bowls, and place on or around the board.
Arrange the Boar's Head® Creamy Feta Cheese on the board, crumbling a few pieces.
Add the Boar's Head® Simplicity® All Natural* Uncured Ham (if serving to kids), and stuffed grape leaves to the board.
Finish the board by filling in the spaces with pita bread, fresh vegetables, and cantaloupe wedges, and serve!
*No artificial ingredients, minimally processed

Chloe Schneider
mbg Brand and Integrated Marketing
Chloe Schneider is the VP of Brand and Integrated Marketing at mindbodygreen. She received her degree from the University of South Wales. She has worked at many top publications and brands including Mashable and RESCU. She lives in Brooklyn, NY.