Here's How An Integrative Neurologist Treats & Prevents Her Migraines
Integrative Neurologist
By Ilene Ruhoy, M.D., Ph.D.
Integrative Neurologist
Dr. Ruhoy is a board-certified neurologist practicing integrative pediatric and adult neurology in Seattle. She is the owner and founder of the Center for Healing Neurology, and received her M.D. from the University of Pittsburgh School of Medicine.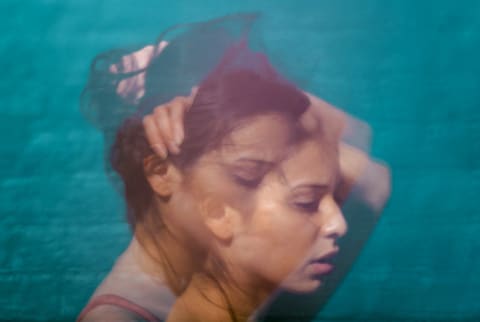 May 30, 2018
Migraines affect 40 percent of the population, and those living with migraines understand the feeling of living with fear and anxiety over the next attack. Since the age of 19, I have suffered with migraines and am very familiar with the aura, the pain, and the aftermath. I see many patients with frequent migraine attacks that can last anywhere from a few hours to a few days. Some are particularly hard to break, so I work with them to identify triggers, address nutrition, influence lifestyle choices, and guide them with treatments that would be most effective. Suffice it to say, migraine prevention can be a journey.
In addition to being a neurologist, I have taken that journey myself. I have worked hard over the years to not only learn the mystery of migraines but also to understand what my body and brain need to ensure fewer migraine attacks. Here is what has worked for me and for many of my patients:
1. I get regular sleep.
My family will tell you how rigid I am regarding my sleep. I go to sleep around the same time each night and wake the same time each morning. (Yes, even on the weekends.) Getting the same number of hours of sleep each night is important, but just as important is that those hours are on the same schedule. So eight hours of sleep between 10 p.m. and 6 a.m. is not the same as eight hours of sleep between 1 a.m. and 9 a.m.
2. I avoid food triggers.
I ran some tests on myself and learned that I am sensitive to tyramines found in soy, aged cheeses, and fermented or pickled foods. I removed these foods completely from my diet. My testing proved I was completely tolerant to gluten. A plant-based diet works for me, and I make sure to include healthy fats like avocado and seeds, which make the brain happy. Find out what foods work best for your individual body with an elimination diet and/or food sensitivity testing.
3. I stay well-hydrated with water and electrolytes.
Healthy kidney function will allow you to excrete fluids to maintain a healthy salt and water balance in the body. To maintain good hydration, add electrolytes to your water. Luckily, it's super easy because electrolyte tablets that you can just drop in your water bottle are available all over the place.
4. I regularly exercise.
I am super busy with family and work and used to use that as an excuse to exercise less often. But facing frequent migraines taught me that it cannot be an excuse. I wake up a little earlier four to five days a week to run or take a yoga class. It starts my day on a really positive note and keeps my headache frequency way down.
5. I juice each morning with turmeric and ginger.
These roots have some major antioxidant and anti-inflammatory power, helping to reduce chronic inflammation and keep me in tiptop shape. I add lemon, cucumber, and a pear for taste and extra hydration. Here's the full recipe for the brain-boosting tonic I drink every morning.
6. I manage stress with meditation and deep breathing.
Meditation has been shown to reduce nervous system tension and response to internal or external stimuli. Deep breathing helps improve oxygen delivery everywhere, including the brain.
7. I take select supplements.
People with migraines are often deficient in nutrients like magnesium and riboflavin. I also add important herbal nervines for further nervous system support and stress management.
8. I have a migraine action plan.
When I feel a migraine coming on, I drink a large glass of ice cold lemon and ginger juice, drink a black cup of coffee, and may even take an ibuprofen.
These changes in my life have helped significantly to not only lower the frequency of my migraines but also shorten the duration and decrease the severity. I often share these recommendations with patients and, over time, the majority find these changes help them reduce their need for medications. And remember, please always speak to your doctor if you suffer from new or changing headaches!
And do you want to turn your passion for wellbeing into a fulfilling career? Become a Certified Health Coach! Learn more here.