Step Inside An Eco-Living Expert's Home — That Smells Like Fresh Mint & Cookies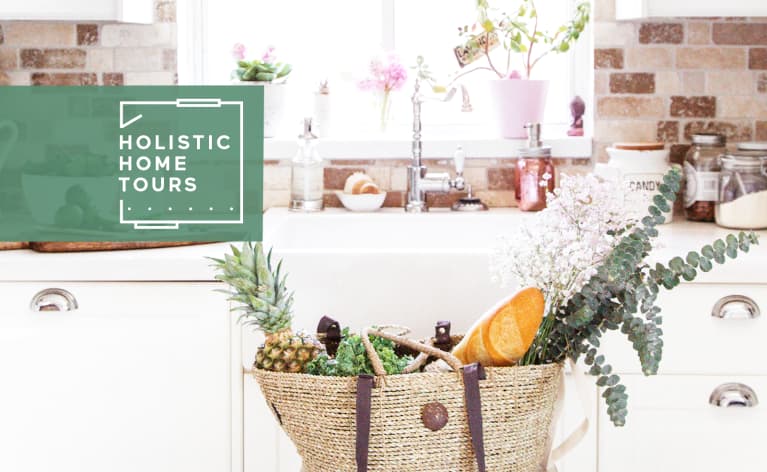 Our editors have independently chosen the products listed on this page. If you purchase something mentioned in this article, we may
earn a small commission
.
Candice Batista (@candicebatista on Instagram) is an environmental journalist turned green lifestyle authority whose home in Toronto, Canada, speaks to her values of clean, healthy, unfussy living. Here, Batista gives us a tour of the space and shares her tips for deep cleaning, keeping a low-waste kitchen, and embracing new seasons along the way.
What are three words that describe your design philosophy at home?
I'm sure you're always on top of your cleaning routine, but is there anything special you do for spring cleaning?
Spring cleaning for me is tackling bigger jobs: cleaning the backsplash in my kitchen, moving and cleaning behind the fridge and stove, getting to the places we tend to forget. Spring is also when I start to think about cleaning the windows, which I dread.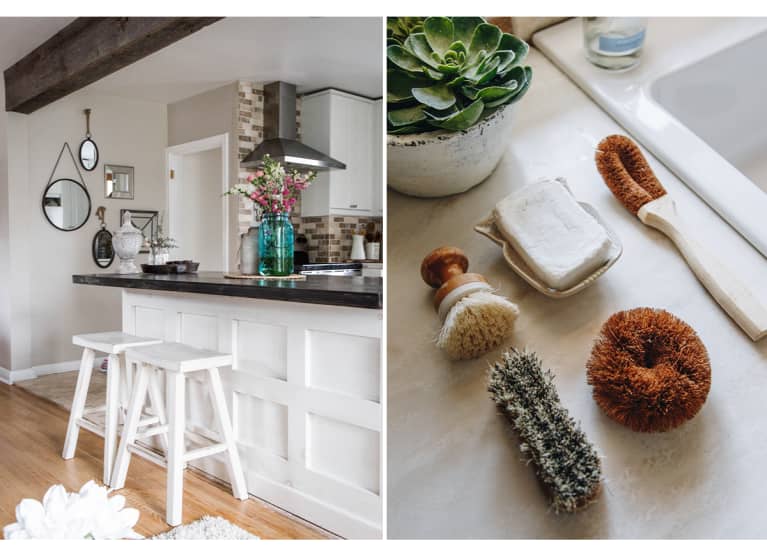 What low-waste home items have you been loving recently and why?
I'd have to say my beeswax wraps. I've become obsessed with these as I look for more ways to reduce food waste, which is a big issue here in Canada.
I've always used them, but in the last six months, I've started using them for everything: herbs, lettuce, kale, cat food, you name it. I am shocked at how well they work. One of the companies I love makes a beeswax bag, which has been a game-changer for keeping lettuce fresh and crisp and bread fresh as can be too!
Does your home shift with the seasons at all? Are there any changes you're making as we head into spring?
I tend to move things around, swap throw pillows from one room to another, etc. I have some real treasures that I have collected over the years, like throws and blankets, so I'll swap out the winter ones for the more summer-like ones. I also love to switch up my bedding. I'll store the heavier duvets and sheets for lighter, more breathable ones. And I tend to use lighter colors in the spring, too.
What object in your home brings you the most joy and why?
I love the inside of my home, but the thing that brings me the most joy is the outdoor greenhouse that my hubby built for me. I use it to grow my own herbs and stare at it all winter, counting the days until we can plant again.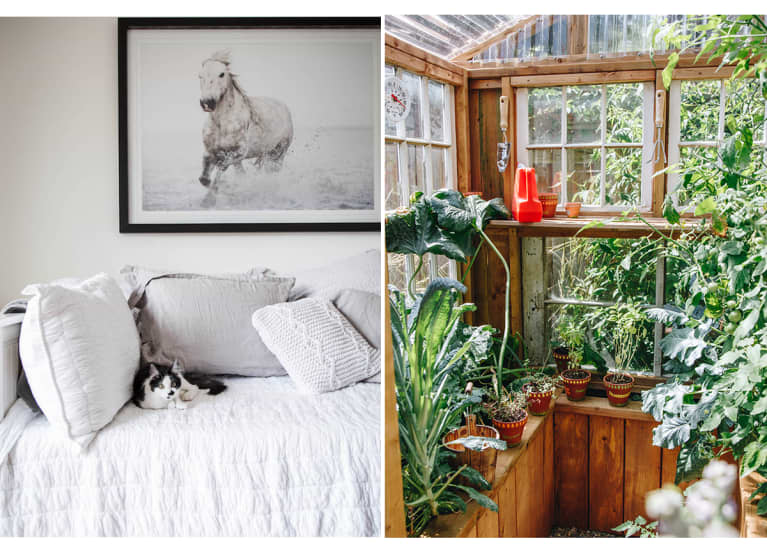 What's the oldest thing in your home? Newest?
The oldest thing in my home is the beam in my kitchen. It's made with salvaged wood from a 100-year-old barn. We tore the wall down between the living room and kitchen simply to put up that beam; I love it so much. The newest things are my adorable fabric covers for Mason jars...of which I have way too many!
What noises can be heard in your home? What smells?
My neighborhood is so quiet. When we moved here from the city, it took a bit to get used to. We have so many birds in the backyard, and in the spring it's like a symphony. It's quite amazing to hear all the different species. We also have a woodpecker that pops by all the time. It's a very distinct sound.
For smells, we live about 10 blocks from a cookie factory. The smell travels and, as you can imagine, it's pretty awesome. In the summer when we leave the door open to the greenhouse, you can also smell the mint.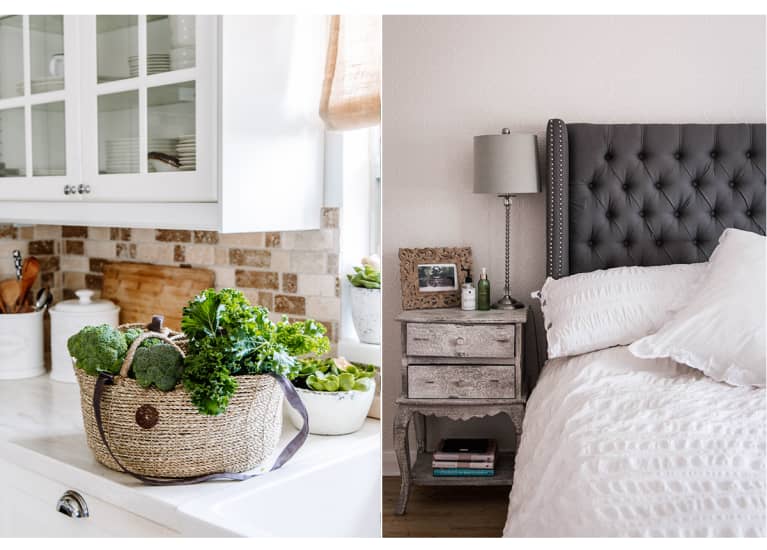 What's the most sentimental thing hanging on your walls, and what's the story behind it?
I have a lot of family photos on my walls, but the chandelier in my dining room holds a lot of sentimental value. It was one of the first things my husband and I bought together nearly 20 years ago. It was so expensive for us at the time and a real splurge. It's now moved with us three times and also happens to be one of the things that people comment on the most in the house.
What does the word home mean to you?
To me, home isn't so much a place but more of a feeling. It's my haven. It's where I've made memories. It's how the sun shines through the front window each day. It's a place filled with love and respect.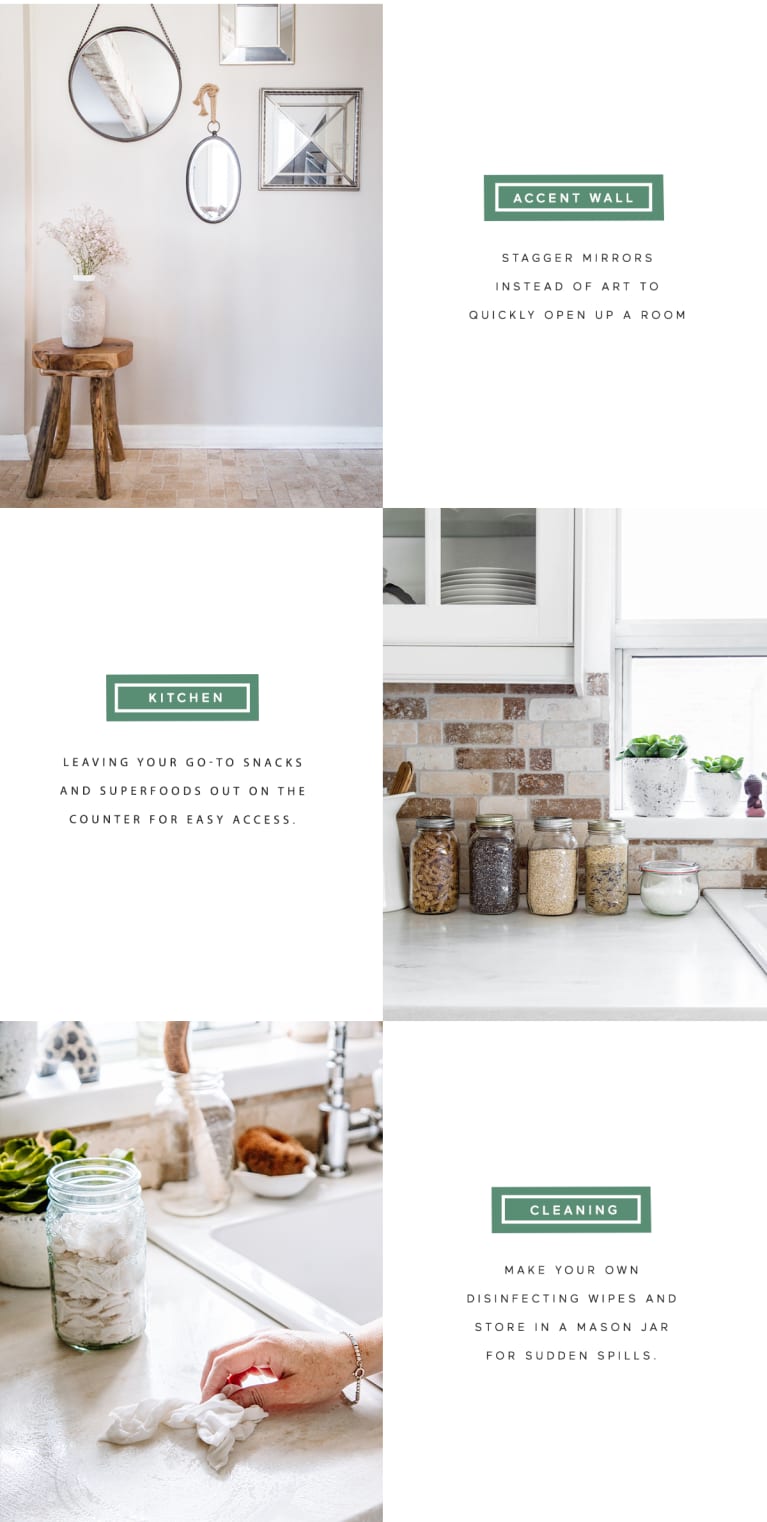 This interview has been condensed and edited for clarity.