paid content
 for

Here's What Makes This 200-Year-Old Heirloom The Best CBD For Relief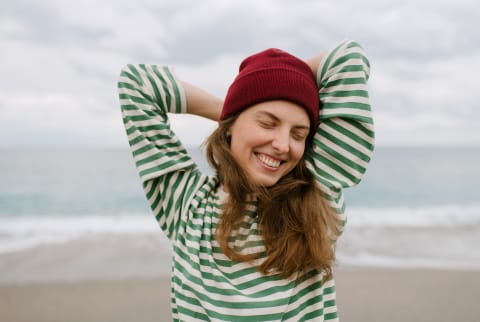 Image by Julia Volk / Stocksy
March 3, 2023
Being a human is not an easy gig. Between career demands, friends and family, personal goals, and simply facing the world beyond our doorstep, it's normal to seek a little relief... And sometimes in the form of hemp CBD.
From the farmers market to our favorite neighborhood boutique, CBD is easy to find these days. That's great news after a long day or when our muscles are feeling sore, but it also presents a new dilemma: With so many options, which CBD do we choose?* What we want is a product with a track record of quality and efficacy, like Spruce's 750 mg Lab Grade CBD.
The best CBD for relief? One that goes *way* back.
When we say track record, we mean it: Spruce's 750 mg Lab Grade CBD comes from a 210-year-old strain of hemp, brought to North America during the War of 1812. (We aren't used to thinking of our daily CBD drops as an heirloom, but also—we're into it.) Not only does this hemp strain have a history, but it's also raising the bar on our CBD standards. Above all, we want our go-to product to provide real benefits, so here are three things to look for:
1. Make sure your CBD product has a unique terpene profile.
Terpenes1 are the special compounds that make any plant have a smell—cannabis hemp plant included. CBD, a single phytocannabinoid, itself doesn't have an odor, but CBD products often include terpenes from hemp. That's because studies1 have associated cannabis terpenes with a soothing effect (similar to how essential oils work).* When choosing your CBD product, look for one with an array of terpenes. For example, the strain of hemp used in Spruce's 750 mg Lab Grade CBD isn't just 200 years old, it also contains a unique terpene profile that makes the ensemble of hemp compounds more effective.*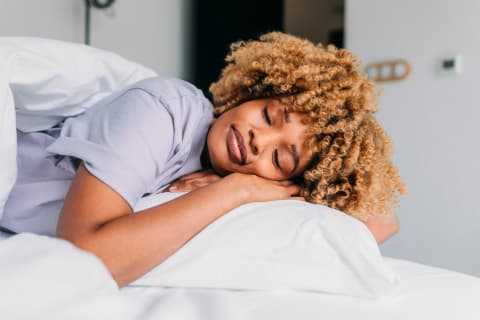 Image by Studio Firma / Stocksy
2. Choose a full-spectrum product to maximize potency.
You'll come across a lot of CBD lingo in search of your perfect product, but full-spectrum is one to bookmark. Compared to broad-spectrum, full-spectrum CBD contains the intrinsic array of beneficial compounds found in the hemp plant. Spruce's 750 mg Lab Grade CBD is a full-spectrum product that contains the whole gamut of natural cannabinoids, essential oils, terpenes, and flavonoids. The benefit of a full-spectrum extract is that all together, these components create an "entourage effect2," making the CBD more potent.*
3. High standards means higher concentrations.
If you're looking for targeted health benefits, it's wise to choose a CBD product with higher concentrations of the star cannabinoid.* Lower concentrations may come with lower prices but are weaker and generally less effective. This is why Spruce never waters down their products with artificial sweeteners and artificial flavors. Their 750 mg Lab Grade CBD may have a more bitter, earthy taste than other brands—but the proof is in the potency. The bitter taste is due to the minimal processing. Spruce runs their hemp extract through fewer distillation processes so as to remove as few of the beneficial compounds as possible—enhancing the entourage effect!*
Time to upgrade.
No need to get lost in the weeds of the CBD aisle: Look for a product that meets your high standards with high potency, like Spruce's 750 mg Lab Grade CBD. Not only is this strain of hemp a one-of-a-kind artifact, but Spruce is also a family-owned operation (versus a corporate-backed venture). From their personalized doses to their lab-grade quality, their mission is simply helping people. Because if you're looking for CBD, you're looking for relief from something, and you deserve a CBD routine that works.*
*These statements have not been evaluated by the Food and Drug Administration. This product is not intended to diagnose, treat, cure, or prevent any disease.
Devon Barrow
Branded Content Editor
Devon Barrow is a Branded Content Editor at mindbodygreen. She received her degree from the University of Colorado. When she's away from her desk, Devon is teaching yoga, writing poetry, meditating, and traveling the world. She's based in Boulder, Colorado.
Devon's first book, Earth Women, is coming soon. To learn more, join the mailing list, and receive updates, head to www.devonbarrowwriting.com.