Heavy Stress Can Decrease Life Expectancy, Study Finds
mbg Editorial Assistant
By Abby Moore
mbg Editorial Assistant
Abby Moore is an Editorial Assistant at mindbodygreen. She earned a B.A. in Journalism from The University of Texas at Austin and has previously written for Tribeza magazine.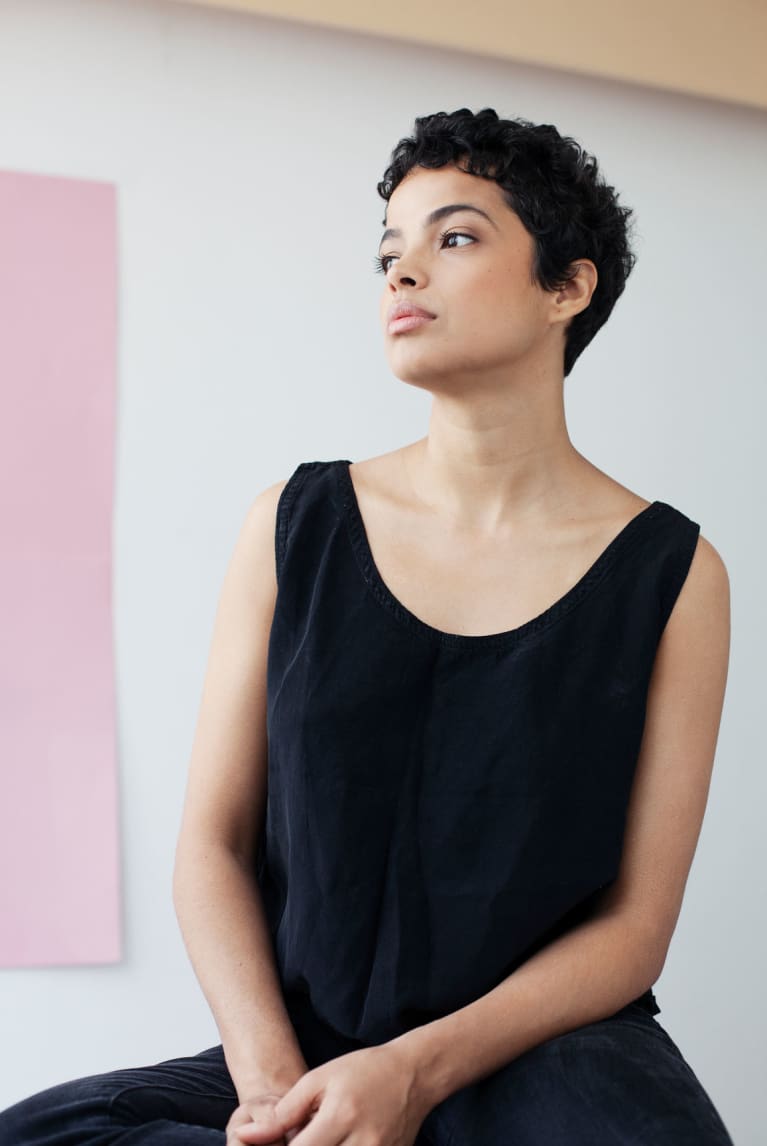 March 12, 2020 — 19:47 PM
It's long been understood that women tend to live longer than men. While most lifestyle and biological factors play a role in that gender gap, recent research suggests when stress is involved, the gap becomes much smaller.
A study published in BMJ Open Journal found quality of life, including heavy stress levels, can decrease life expectancy in both men and women by more than two years.
Researchers from the Finnish Institute for Health and Welfare evaluated traditional lifestyle risk factors, as well as quality-of-life factors to predict life expectancy. They looked at data from more than 38,000 participants between 25 and 74 years old.
How did stress affect life expectancy?
For 30-year-old men, experiencing heavy stress shortened their life expectancy by 2.8 years and 2.3 years for women.
According to the study, "Having some stress, but no more than what is usual was associated with lower hazard." Meaning, people who believed their stress level was neither better nor worse than others around them had an increased life expectancy.
What other risk factors did they look at?
The four factors researchers looked at included life satisfaction (stress), socio-demographic background and medical history, lifestyles, and biological risk factors.
"Life expectancy has usually been assessed based on only a few socio-demographic background factor groups, such as age, sex, and education," Tommi Härkänen, Ph.D., said. "In this study, we wanted to assess the impact of several different factors to a person's life expectancy, so we could compare their effects."
The biggest causes of shortened life expectancies included smoking and type 2 diabetes, which shortened the expected age of death (EAD) by a little more than six years in men and a little more than five in women.
Eating fruits and berries daily, compared to twice a month or less frequently, lowered the risk factors. Eating vegetables had a similar effect, as well as engaging in high or medium levels of physical activity each day.
How can we increase life expectancy?
Thanks to the American Heart Association, access to resources that might increase life expectancy by two years is increasing. Combined with those resources, personal lifestyle changes can make a significant difference in longevity.
Techniques like meditation and breathwork, as well as getting quality sleep, can help to manage stress, which might increase life expectancy in both men and women.
Other lifestyle changes, like getting enough fruits and vegetables and prioritizing exercise, might keep you healthier longer.