5 Trader Joe's Recipes You Need On Your Thanksgiving Table
mindbodygreen Editorial Assistant
By Sarah Regan
mindbodygreen Editorial Assistant
Sarah Regan is a writer, registered yoga instructor, and Editorial Assistant at mindbodygreen. She received her bachelor's in broadcasting and mass communication from SUNY Oswego, and lives in Brooklyn, New York.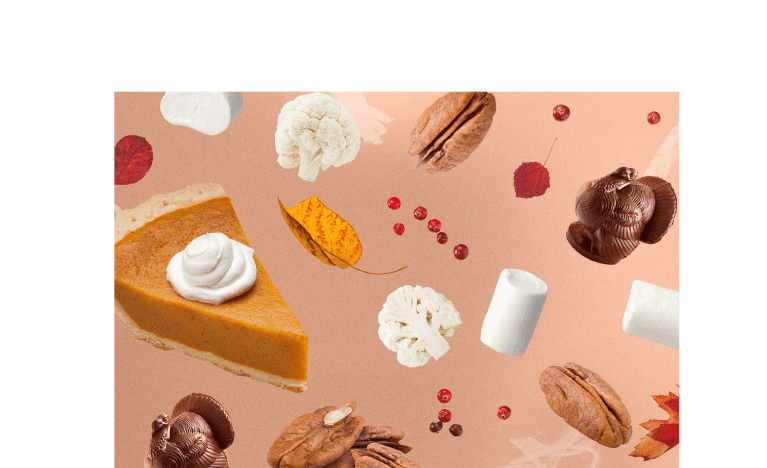 November 20, 2019 — 21:02 PM
We're just one week away from Thanksgiving, and thankfully, Trader Joe's has a foolproof guide to all your meal-prep needs.
They've got delicious products, recipes, and even a shopping list to make sure your Turkey Day dinner goes off without a hitch. Or at least, a hitch that has nothing to do with the food.
In the spirit of the season, we rounded up five Thanksgiving recipes sure to please, courtesy of Trader Joe's:
1.
Roasted Brussels sprouts
We love Trader Joe's roasted Brussels sprouts recipe for both its simplicity and complementary flavors. A hint of maple syrup pairs well with the savory, roasted sprouts, and the touch of cranberries adds a little holiday flair, brightening up the table.
2.
Mini sweet potato biscuits
Like the idea of combining two of our favorite carbs in one seasonal recipe? Try these mini sweet potato biscuits. They're hearty, sweet, and even have bits of bacon in them. Yes, please.
As the night gets underway, there's nothing like a holiday cocktail to set the tone for a great evening. This pumpkin spice mule recipe is perfect for the friends and family you're entertaining this year. It's a breeze to make and can be easily increased to meet the needs of a dinner party.
4.
Sausage and kale stuffing
A delicious twist on the Thanksgiving staple, Trader Joe's sausage and kale stuffing will have everyone going back for seconds. Made with their Italian pork sausage (sweet or hot), kale, chestnuts, and cheese, the turkey won't be the only one stuffed.
If anyone has room for dessert, Trader Joe's has you covered with their pumpkin pie recipe. The best part about this pie is that TJ's takes care of the crust, leaving you only to whip up the filling. And with just a 20-minute prep time, it won't take long at all.