Crowded Gym? Do This 5-Minute Warm-Up While You Wait
Nothing squashes motivation to work out quite like a crowded gym. We've all been there: We roll up to the gym at high tide, and it feels like everyone and their brother decided this was the best time to work out. The machines and squat racks are all taken, but you're already there–so what can you do?
Well, you could stand around waiting and wasting time, or you could get your body moving with this five-minute warm-up routine I designed. It's great for all fitness levels and requires no equipment—you just need your body and a little space. You'll release feel-good endorphins before your workout has even started, and your body will be primed and ready for a killer session!
1. Jumping jacks
Jumping jacks are great for getting your heart rate up and getting blood flowing through your body. Yes, it's an old-school move, but it's simple, effective, and will get your body warm in no time. Do for 30 seconds straight.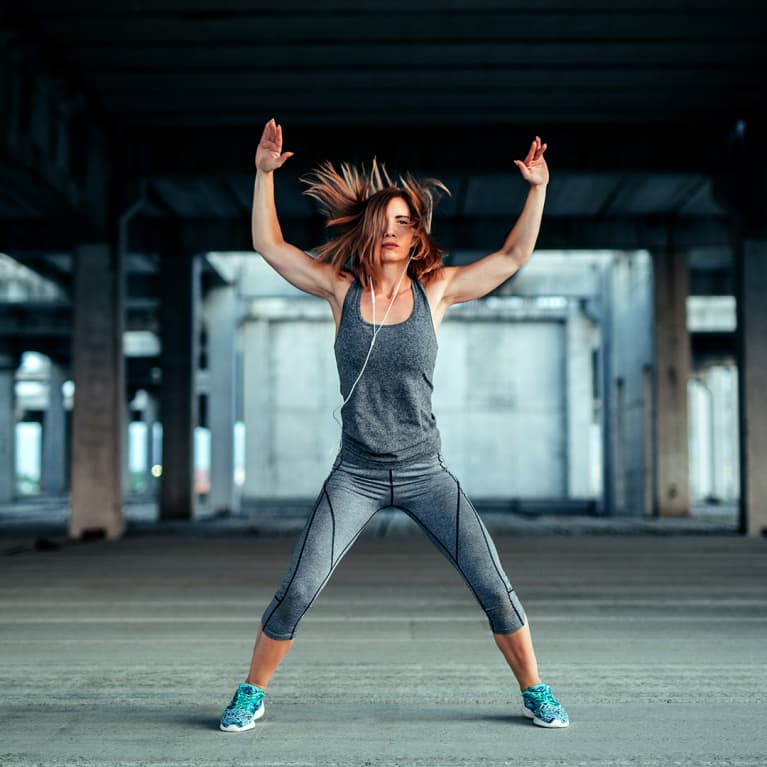 bernardbodo / istock
2. Superman
One of the most common mistakes I see people in the gym make is not properly warming up their lower back before lifting. Avoid that mistake (and injuring your lower back) by doing some pre-workout supermans. Do 15 reps total, holding the last rep for 10 seconds.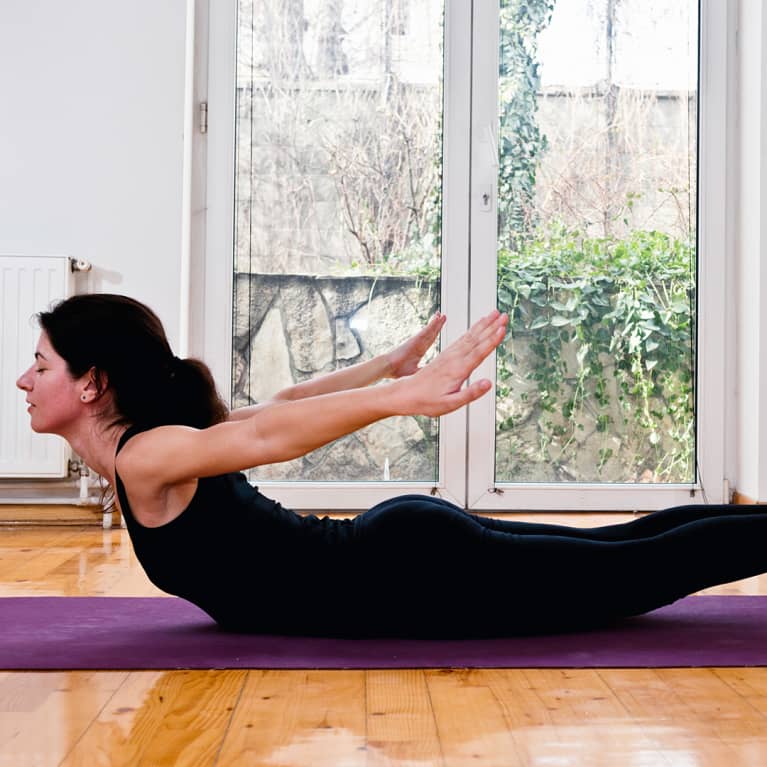 microgen / istock
3. Pushup to downward dog
Now that you've warmed up your lower back with supermans, it's time to lengthen it. This move will also get blood flowing to your upper body. Count each pushup to downward dog as one rep, and repeat 5x.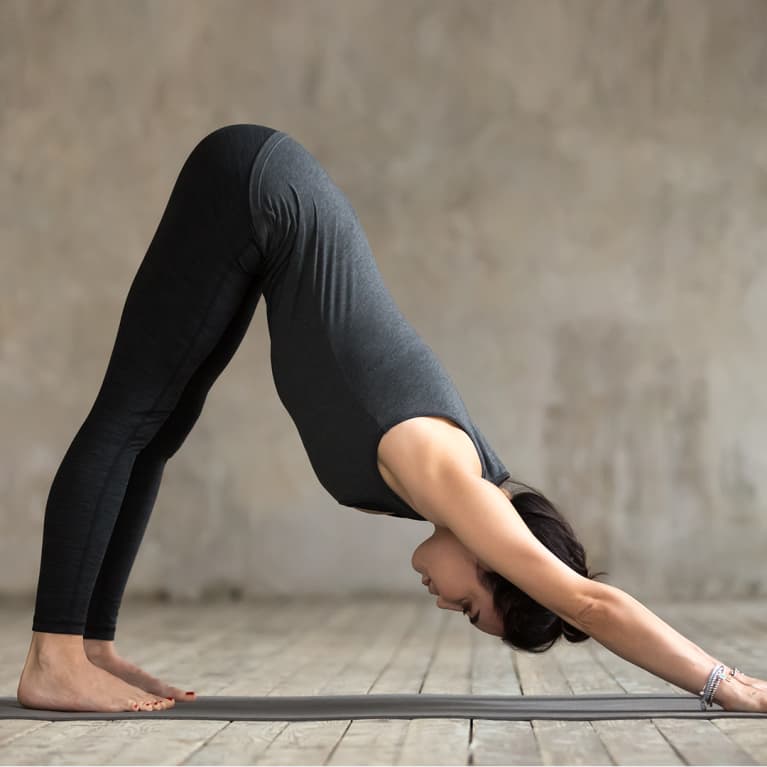 fizkes / istock
4. Hip flexor stretch
It's so important to create space and lengthen your hips and lower back before your workout, whether you're lifting, running, etc. Stretching out your hips will allow you to move freely and easily. Try stretching each side for at least 15 seconds.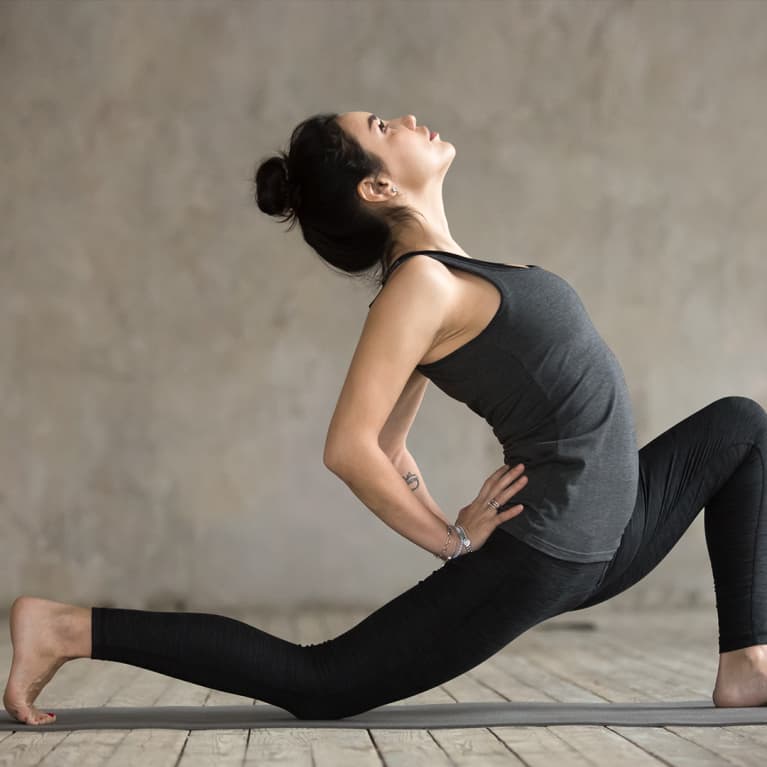 fizkes / istock
And that's it! Take a look around–is there space open? Chances are there is, and if not, try to be flexible! Try this 15-minute isometric cardio workout, or take a step closer to your goals with some compound exercises.