When & How To Exercise For Optimal Brain Health, From A Neurologist
mbg Editorial Assistant
By Abby Moore
mbg Editorial Assistant
Abby Moore is an Editorial Assistant at mindbodygreen. She earned a B.A. in Journalism from The University of Texas at Austin and has previously written for Tribeza magazine.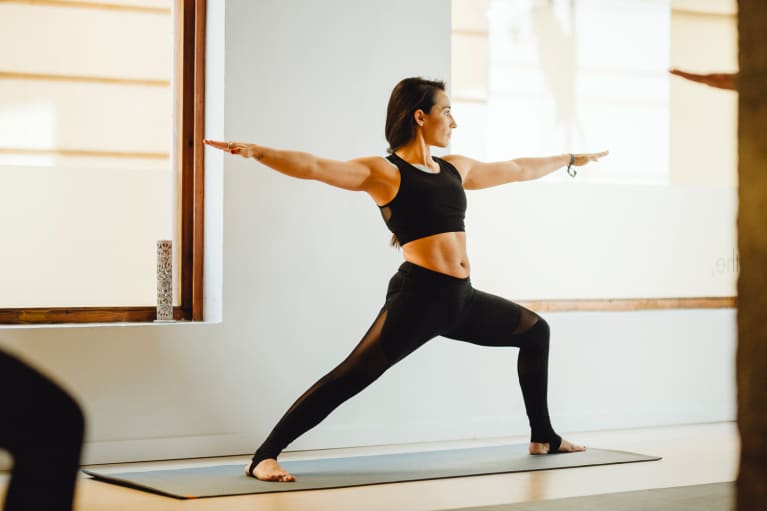 Rituals and routines can be challenging to stick to these days. However, even when normal schedules are thrown out of whack, prioritizing exercise can be critical—not only for physical health but also for mental health.
In a mindbodygreen podcast episode, neurologist Ilene Ruhoy, M.D., Ph.D., shares when and how to exercise each day to support the brain.
While there's not a specific hour that everyone should be working out, consistency is key in each individual's routine. "If you're a morning person, exercise in the morning," Ruhoy says. "If you're an evening person, exercise in the evening."
What's important is choosing a time that works best for you and sticking to it. "Our brain is a circadian organ," Ruhoy explains in the podcast. "So it thrives on that circadian rhythm."
Similar to deciding what time to work out, choosing the type of workout is also personal preference. The key here? Simply moving the body every single day.
"It doesn't have to be climbing Mount Everest," Ruhoy says. "I often suggest just going for walks every day, if that is what suits you."
Along with walking, other outdoor activities, such as swimming, riding bikes, or going for a run may be especially helpful. "Being among nature improves brain health," she explains. Nature has been shown to improve mood disorders, reduce anxiety and depression, and even allow for more clarity of thought. "So I often say, if you can do an exercise outdoors, then do it," Ruhoy adds.
If outdoor space is not available, she recommends practicing yoga. The meditative practice of yoga can serve as a respite from any stress or hyperexcitability that may build up in the central nervous system, Ruhoy says.
For patients with neurodegenerative disorders, she recommends tai chi. Not only does tai chi improve balance and gait in people with diseases like Alzheimer's and dementia, but it also helps them acknowledge their diagnosis. Ruhoy says this can help make them, their caregivers, and their family members feel less anxious.
When it comes to exercise, details like what time of day and what type of activity are matters of personal preference. However, for those who are able, simply choosing to exercise is a nonnegotiable.
According to Ruhoy, prioritizing any sort of physical activity, at the same time each day, can support a healthy brain.