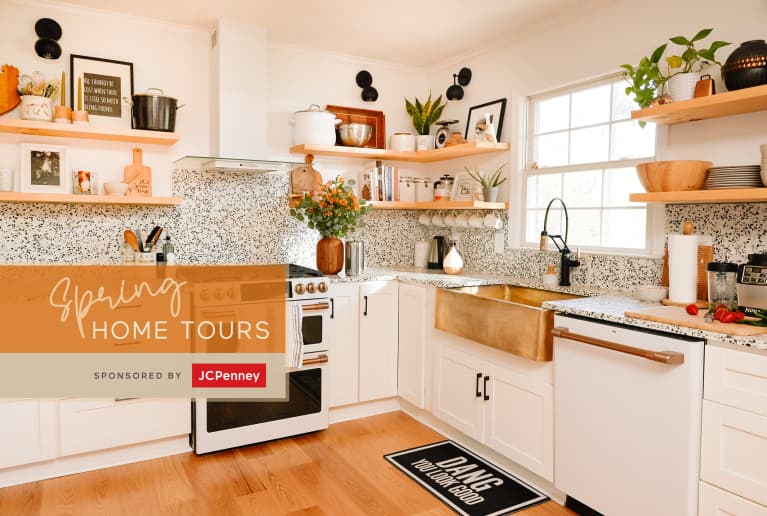 The best way to welcome a new season? A home that feels refreshed and ready for new possibilities. And there's no better time to breathe new life into your home than in the spring. Now that your home is tidy, organized, and clutter-free (thanks, spring cleaning!), you're ready to give your space a seasonal makeover. Keep on scrolling for a few easy-to-replicate ideas for a budget-friendly refresh.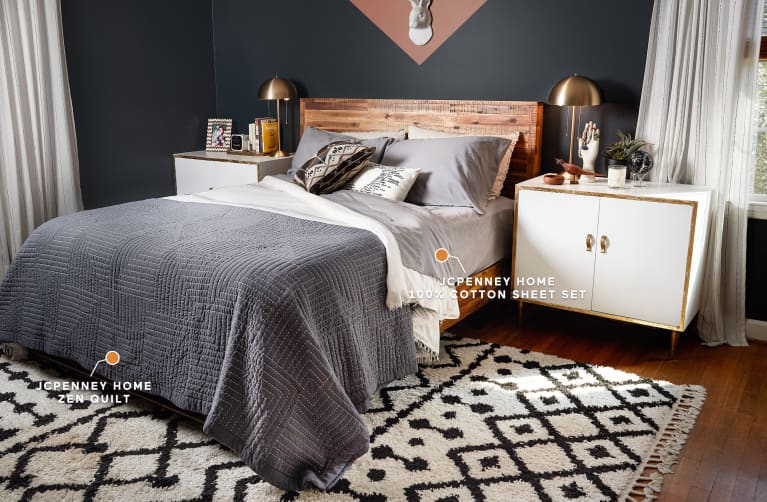 Just like your favorite spring dress, cotton bedding can help bring more ease, comfort, and simplicity to your home and sleep. As a fabric, cotton breathes, helping to keep you cooler as the nights get warmer. Plus, cotton is easier to wash and care for than other fabrics. JCPenney Home's 300tc 100% Cotton Sheet Sets come in a variety of solid colors and patterns to match your style. For an easy, spring-ready fix, throw on a textured quilt with patterned pillows for added depth and color. A statement quilt, like this soft and cozy JCPenney Home Zen Garden Quilt, can truly transform a room.
Let in the light.
Bye, dreary mornings and dim afternoons! One of the best parts about spring is the big extra dose of natural light that fills our day—and our homes. Swap heavy, moody curtains for something lighter. And if you need blackout curtains, this JCPenney Home's Sullivan Ombre Blackout Grommet-Top Curtain Panel in its light yellow hue gives you the best of both worlds.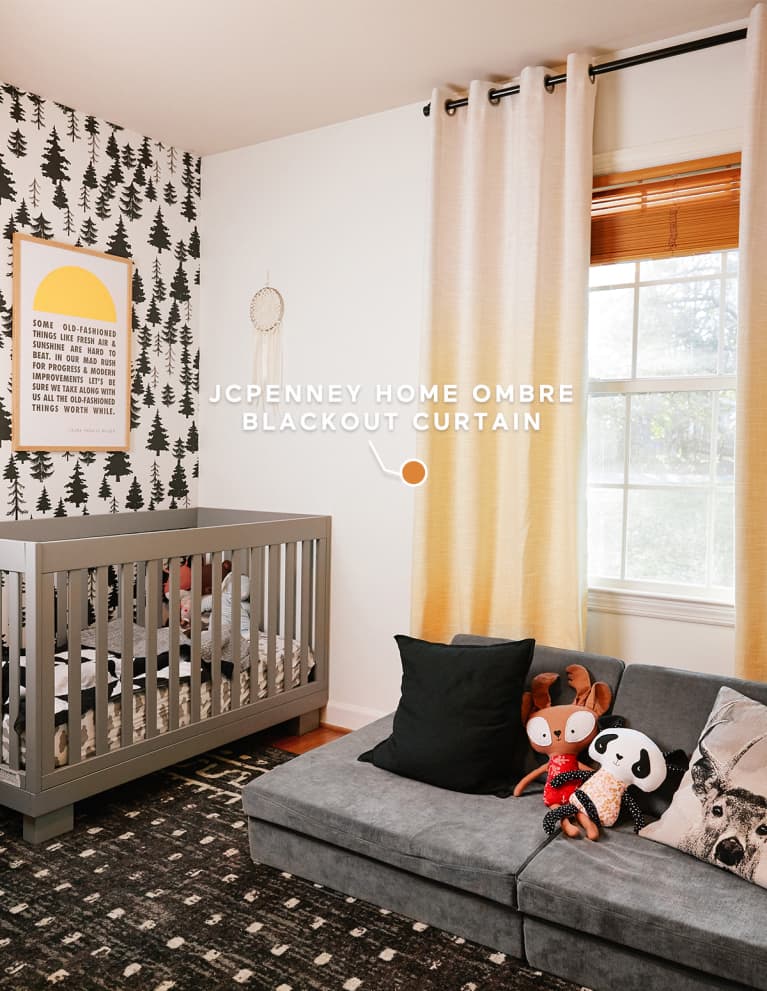 Hannah Schwob x Sharon Wong / mbg Creative
Shop JCPenney: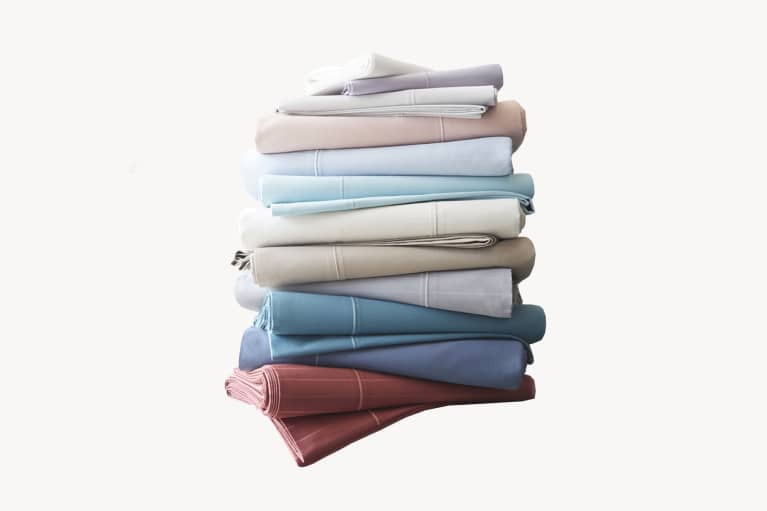 300tc 100% Ultra Soft Cotton Sheet Set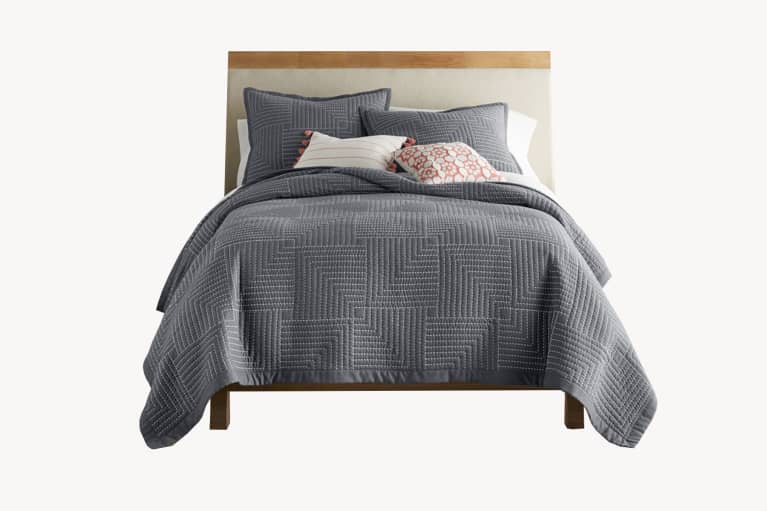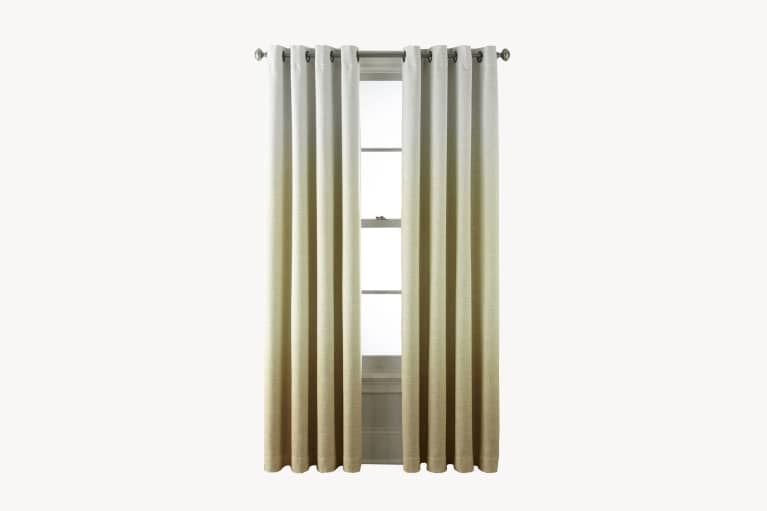 Sullivan Ombre Blackout Grommet-Top Curtain Panel
Change up the colors.
The color palette in a room sets the tone, and colors on the cool spectrum—think sage green, gray, lavender—can bring in serenity and tranquillity, even into a small space like a bathroom. Small tweaks can make a big impact: Bring in seasonal greenery, or a fun, bright shower curtain or bath rug. Be sure to complement colorful moments with neutrals, too—towels, like these by Liz Claiborne from JCPenney, are an easy way to do it.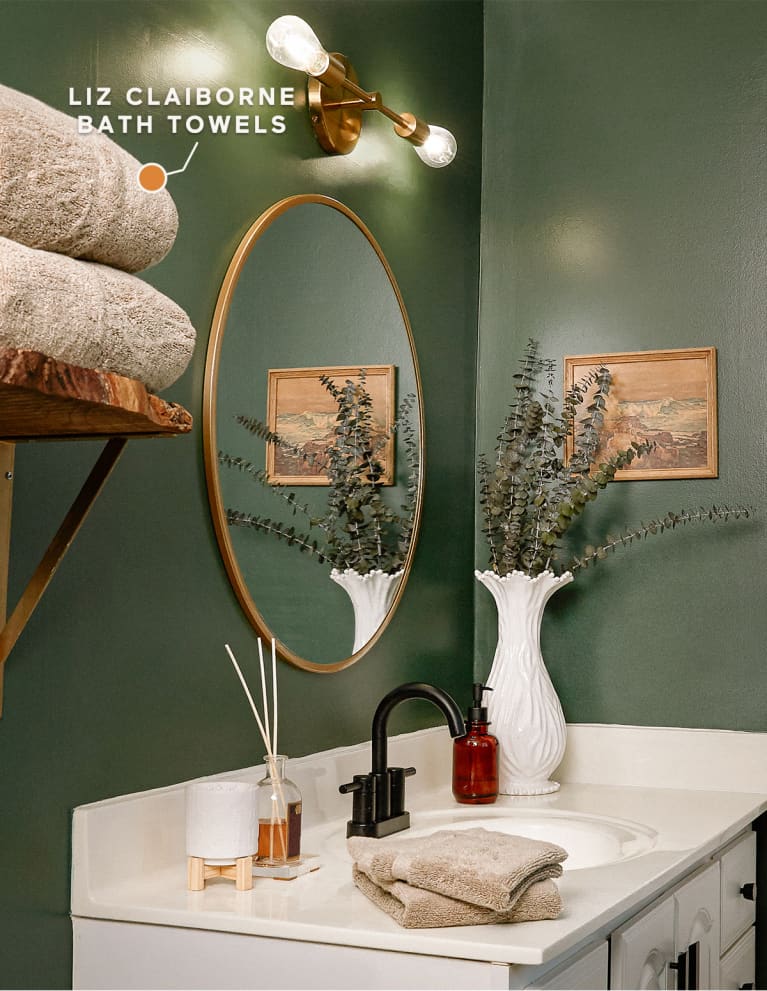 Hannah Schwob x Sharon Wong / mbg Creative
Don't forget the floor.
You can easily refresh the entire look and feel of a room by changing up the rug, but for an even simpler transformation, get creative with pillows! For example, consider adding a lounge pillow—like this chenille square floor cushion from JCPenney—to your den or living room space. It adds a modern touch but is totally functional, too.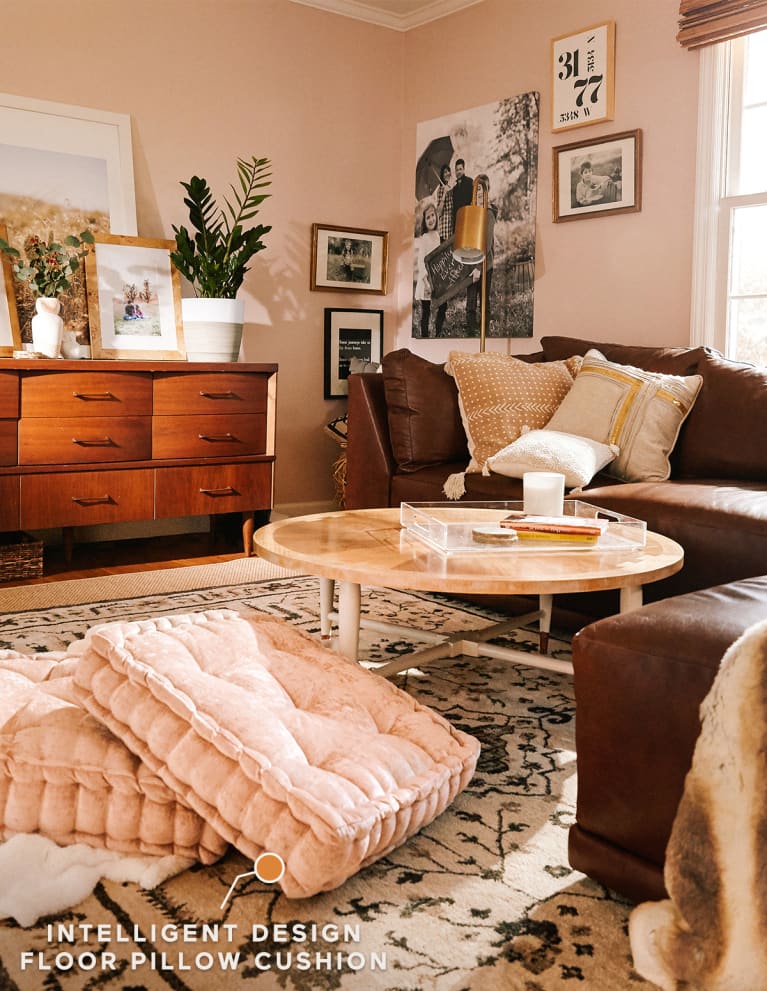 Hannah Schwob x Sharon Wong / mbg Creative
Curate your counter and tabletops.
Hopefully your spring cleaning routine included a kitchen and dining room decluttering. Clear counter and tabletops have a way of opening up a space, and that's especially important in the rooms where we spend the most time. Use this rule for kitchen counters: Keep out only what you use on a daily basis (like your blender, dish soap, and so on); everything else gets tucked away. The same goes for kitchen and dining tables, with one exception: A floral centerpiece of in-season blooms is always a stylish and stunning décor idea.
Check out the full house tour here!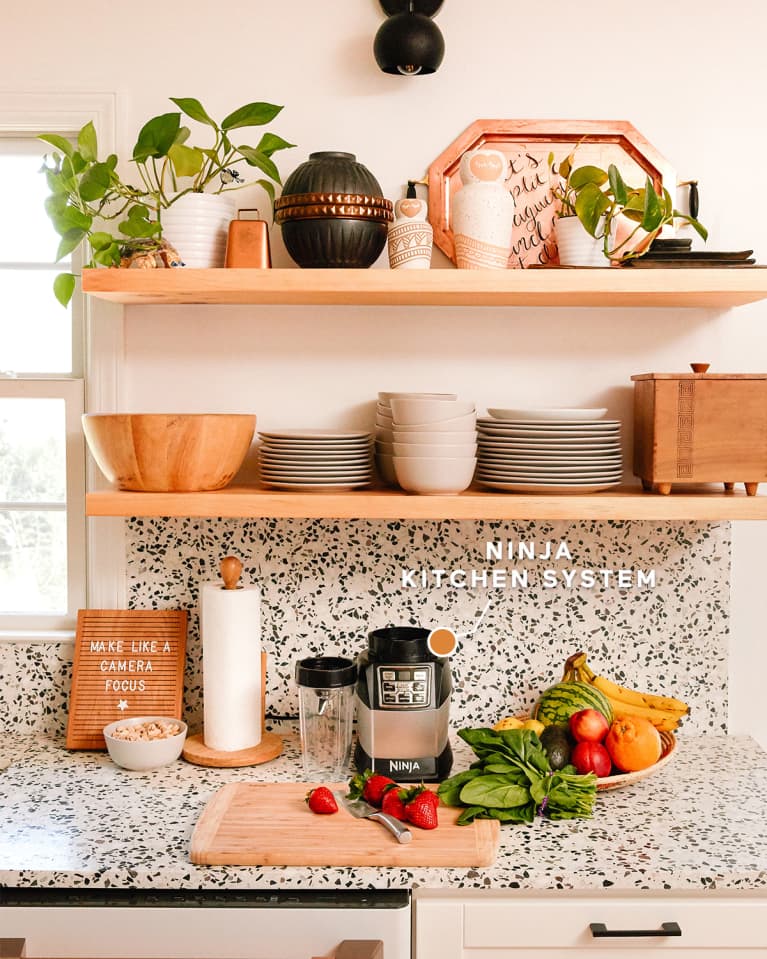 Hannah Schwob x Sharon Wong / mbg Creative
Shop more from JCPenney: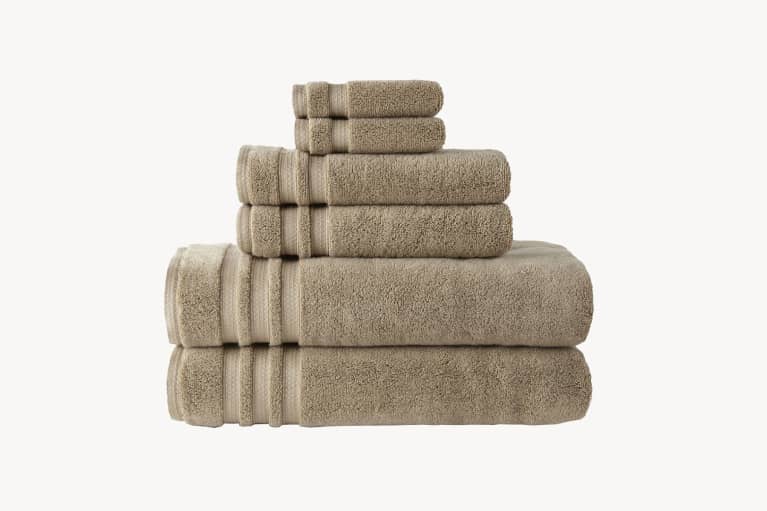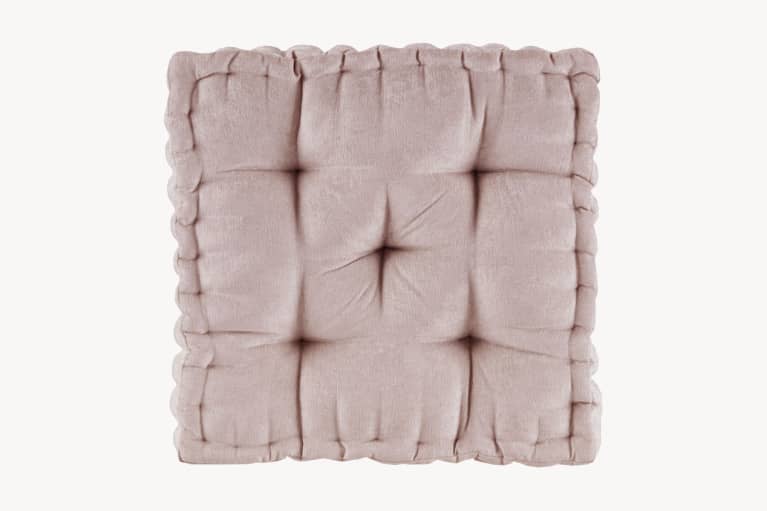 Chenille Square Floor Pillow Cushion