A Celeb Trainer's 5 Essential Tips To Make The Most Of Your Workout
mbg Spirituality & Relationships Writer
By Sarah Regan
mbg Spirituality & Relationships Writer
Sarah Regan is a Spirituality & Relationships Writer, and a registered yoga instructor. She received her bachelor's in broadcasting and mass communication from SUNY Oswego, and lives in Buffalo, New York.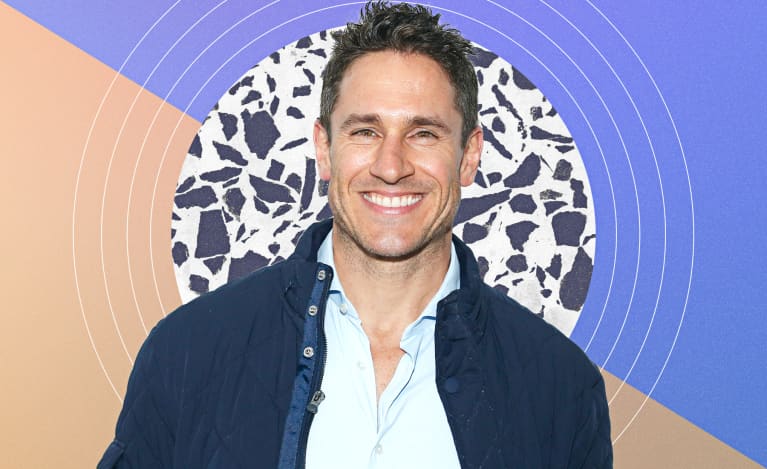 This article was produced to support the mindbodygreen supplements+ line. Our supplements adhere to the highest standards of ingredients and quality. We hope you enjoy these products, for more information
click here
.
Everyone has their go-to methods for pumping up their workout, to maximize both the benefits—and the fun. And we figured, who better to ask for their essential workout tips than celebrity trainer Don Saladino? He's trained the likes of Blake Lively, Ryan Reynolds, Kanye, and Hugh Jackman, and from the best tunes for working out to getting enough sleep, here's what Saladino wants us to keep in mind when we hit the gym:
1.
Use tunes to your advantage.
No workout is complete without energizing tunes. "It's a driving force during a workout," Saladino says. "Not everyone will come into the gym having a good day, but music is one thing that can hit the reset button and get a smile on someone's face.
A good workout playlist is a compilation of music that can trigger one's emotions. The idea is to get lost in what you are doing with complete focus. During my warmup, I'll listen to a playlist on Spotify with music that builds and brings me to a point of readiness. I'll usually transition over to something that gets my adrenaline up."
2.
Be sure to catch those zzz's.
Another key to keep in mind is that no amount of time spent in the gym can make up for bad habits outside your workouts, and that includes getting enough sleep. "When we don't get at least seven to nine hours of sleep a night, it affects our entire body—including hormone function," Saladino notes. "When hormones are out of balance, your energy is lower. You won't be able to burn an appropriate amount of fat, and your strength level won't be at its best. With all of that combined, your training is going to drop."
3.
Honor your recovery time.
And just as important as your workout itself is how you recover. A solid recovery can increase the effects of a good workout, so Saladino says, "Maybe you opt for music during your workout and then flip to a podcast during your cool-down. Podcasts can be a great way to relax and absorb new information after a workout and give yourself some downtime." And with Spotify seeing a 145% increase in health and podcast listening in the past year, there's no shortage of great health podcasts (like ours!).
4.
Fact-check your workouts.
We hear a lot about fact-checking our political news sources, but it's equally crucial to keep that in mind when it comes to health and well-being news, too. "Whether you're listening to a fitness podcast on Spotify or hiring a new coach," Saladino adds, "always fact-check. Make sure a coach's credentials are good, and that any information you're getting about your personal health or workouts is accurate."
5.
Something is better than nothing.
And last but not least, Saladino reminds us not to let the pressure of getting a full-blown workout stop you from breaking a sweat. "From an exercise standpoint, you need to stop thinking you have to spend 60 to 90 minutes a day at the gym," he insists. "Even if it's just for 15 minutes a day, aiming to break a sweat for that 15 minutes is enough."
For more of Saladino's tips, he's got his own Spotify podcast where he talks coaching, fitness, and more with Derek Hansen. But if you stick to these essentials, you're sure to nail your workout.