I Wear The Same Sneakers Every Day & They're Perfect For Wide Feet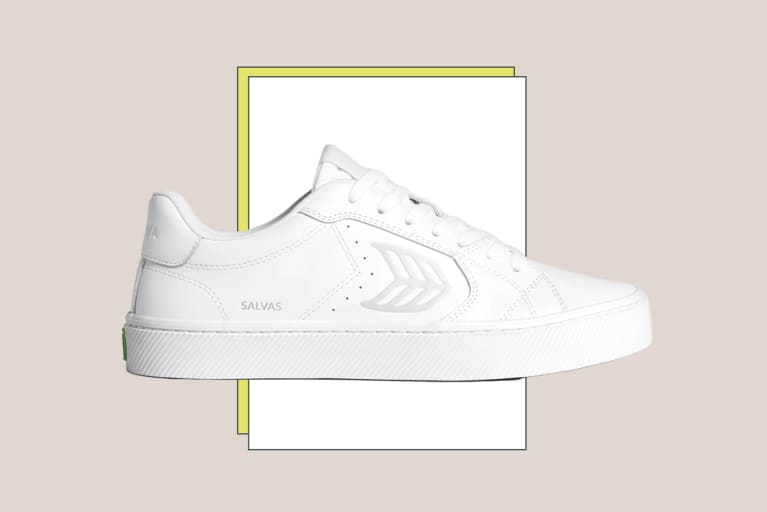 Our editors have independently chosen the products listed on this page. If you purchase something mentioned in this article, we may
earn a small commission
.
The older I get, the more I realize the importance of comfortable walking shoes. While I used to opt for flimsy sandals for a day of strolling, the lack of stability and support now leaves me struggling with foot, knee, and back pain. In fact, I can't even take my dog for her daily walks without putting on cushioned sneakers—and there's no pair I grab more often than my Cariuma Salvas.
The sustainable sneakers first came onto my radar after Helen Mirren wore a pair in France. Not long after, my other friends started sporting different styles from the brand, including the popular OCA Low. I finally decided to cave and call in a sample after my friend wore the Cariuma Salvas following their February 2022 launch. After wearing the kicks for a few months, I can't imagine better summer footwear.
As someone with wide feet, I've always struggled to find sneakers that looked as good as they felt. When I was a child, I actually refused to wear tennis shoes; they either further exaggerated the width of my foot or squeezed my arches so tightly that it hurt. Then I moved to New York City at 22 years old, and comfy sneakers became an essential part of the dress code.
While I found a few impressive brands over the years—including Thousand Fell's no-stain sneakers—the Cariuma Salvas stood out for accommodating a wide foot with a flattering fit. Rather than my foot hanging slightly off the sides of the rubber outsole, it's gently hugged by the ethically sourced leather.
The hand-cut uppers also taper slightly, which elongates the look of my foot. It also allows me to play with the laces, ensuring the shoe is tight where I want it but with wiggle room where I don't. Although I have the all-white style, I think the splash of color on the black-and-white pair further emphasizes this elongating effect. (The woes of wide feet!)
More importantly, the sneakers are undeniably comfortable. The memory foam sole makes every step comparable to walking on clouds—and the same cushioning is used for the heel collar. This adds additional ankle support and prevents painful blisters. Truth be told, I've actually never gotten a blister from these kicks, even wearing them right out of the box.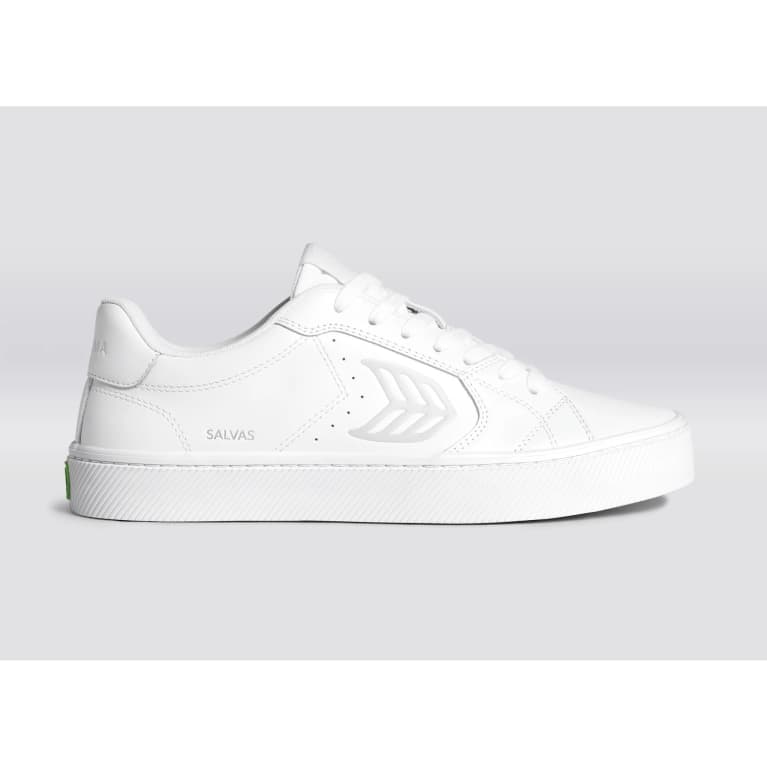 As someone aiming to be more thoughtful with my belongings, I love Cariuma's push for sustainability. The leather is sourced from LWG-certified Gold Rated tanneries rather than cattle ranches on deforested lands. There's also a stitched sole—which is common in high-end shoes—so the Salvas will last for years to come. Finally, the brand opts for more ethical rubber sourcing, so the material is tapped to remove the milky sap, which is given back to trees to preserve their overall health.
What's more, the packing is recyclable, and the carbon emissions are offset for shipping. Cariuma also plants two trees for every pair sold, so there's plenty to brag about to your friends beyond the comfort.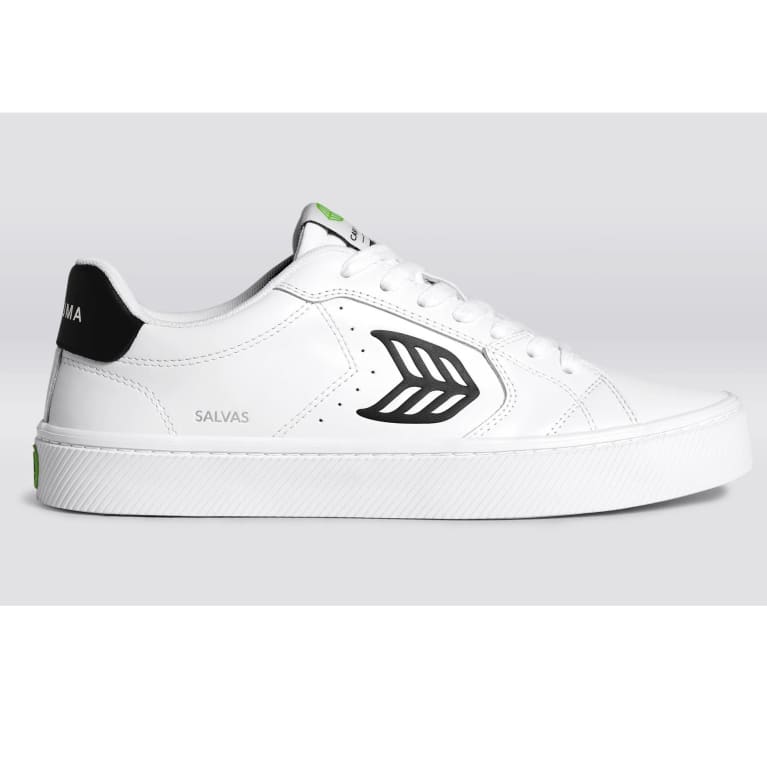 Before grabbing my hands-free leash and setting off for my daily dog walks, I always slip on my Cariuma Salvas. The cushioned kicks are the perfect amount of support for my 2-mile round trip to and from the park (and provide plenty of traction on the gravel once I'm there). Best of all, they look as good as they feel—how many comfy shoes can say that?