7 Ways To Wake Up In The Morning — No Caffeine Necessary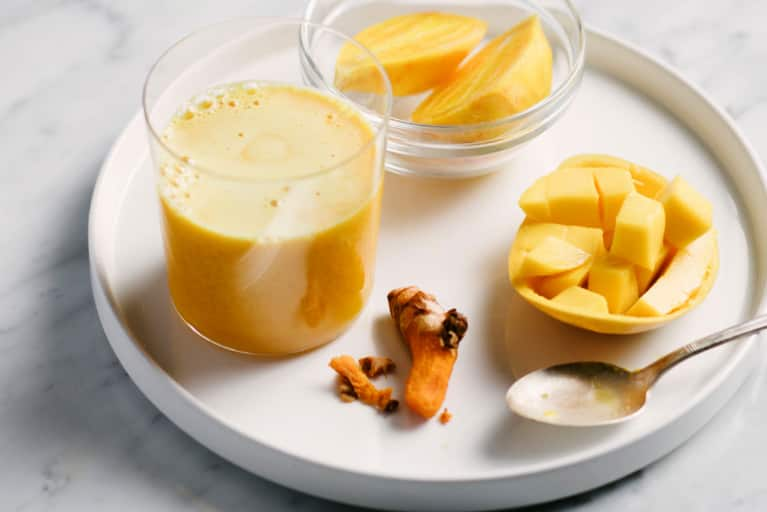 Our editors have independently chosen the products listed on this page. If you purchase something mentioned in this article, we may
earn a small commission
.
By the year 2050, the United States will have
14 million people
in need of full-time care for Alzheimer's disease, a number equal to the populations of New York City, Los Angeles, and Chicago combined. Anxiety disorders are the most common mental illness in the United States, affecting
40 million adults
, and issues like brain fog are finally being taken seriously. Taking care of our brain health is more urgent than ever, so we're spending the next 10 days at mindbodygreen talking about our brains and what we can all do to protect our mental health. Follow along here at
#mbgbrainhealth
and on
Instagram
and
Twitter
. And be sure to
sign up for our FREE brain health webinar
with 11-time
NYT
best-selling author and pioneering functional medicine doctor
Dr. Mark Hyman
.
Whether you're cutting back on caffeine because it stokes your anxiety, or you just want to mix up your morning game, there are a lot of alternative ways to boost your energy in the a.m. We asked some of the country's top R.D.s to share their go-to energy-boosting hacks—no coffee necessary:
1. Carve out "elimination time."
"What people don't talk about as much, which is super important, is carving out bathroom elimination time. If you release, you feel lighter and think more creatively all day! Most people rush around and don't have as complete bowel movements as a result, or even delay them, which can really sap your energy throughout the day."
—Kimberly Snyder, CN and founder of KimberlySnyder.com
2. Drink a chocolate "milkshake."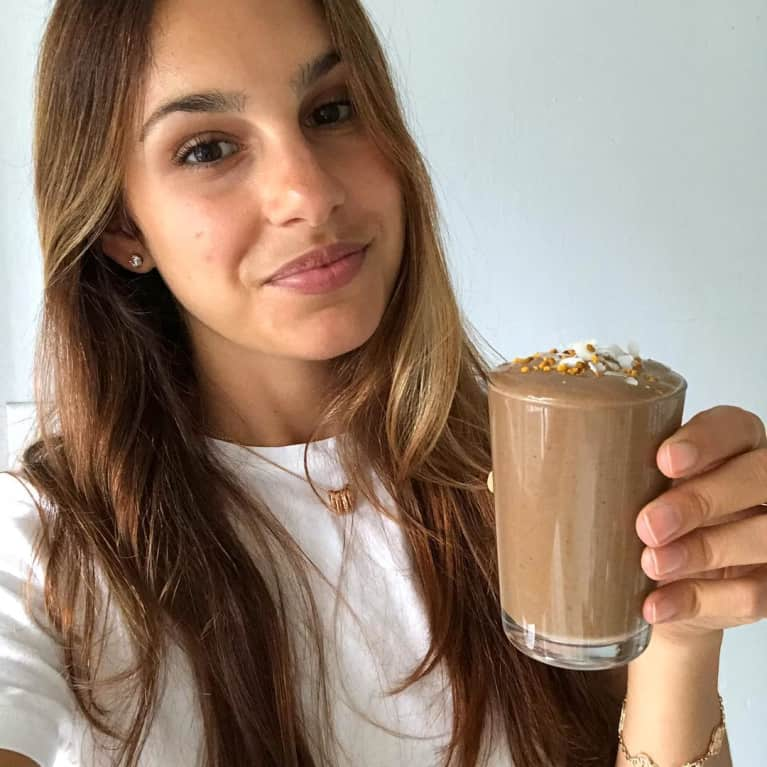 "As a dietitian, it's in my DNA to try and 'healthify' otherwise unhealthy foods, so I've been making adult chocolate milk—one of my favorite childhood treats—in the mornings. I simply blend a frozen banana, unsweetened almond milk, a tablespoon of cocoa powder, cinnamon, vegan chocolate protein powder, and a large handful of watercress microgreens together! It tastes like a milkshake, but it's loaded with vitamins, antioxidants, and fiber that give me tons of energy."
—Leah Silberman, R.D. and founder of Tovita Nutrition
3. Write down your goals for the day.
"Even if it's just a few quick moments, I always take time to write down a few goals for the day in my journal, along with a few things I'm grateful for, to get into a positive, focused mindset for the day ahead. I also have a few affirmations I write down each day as well and will also write down the dream I just had or thoughts I woke up with. If I'm being honest with myself, I've been in this habit longer than I can even remember—I used to get in trouble in grade school for writing during class in the morning—so I feel totally off and not fully awake if I ever have a day where I don't get to do that morning check-in! Clearing out mental clutter helps me get out of that morning fog and feel more present as I step into the day. I find that when I jump into the day with a bunch of stuff on my mind, I feel like I'm moving in slow motion and more prone to distraction."
—Jessica Cording, R.D. and founder of Jessica Cording Nutrition
4. Make a green smoothie.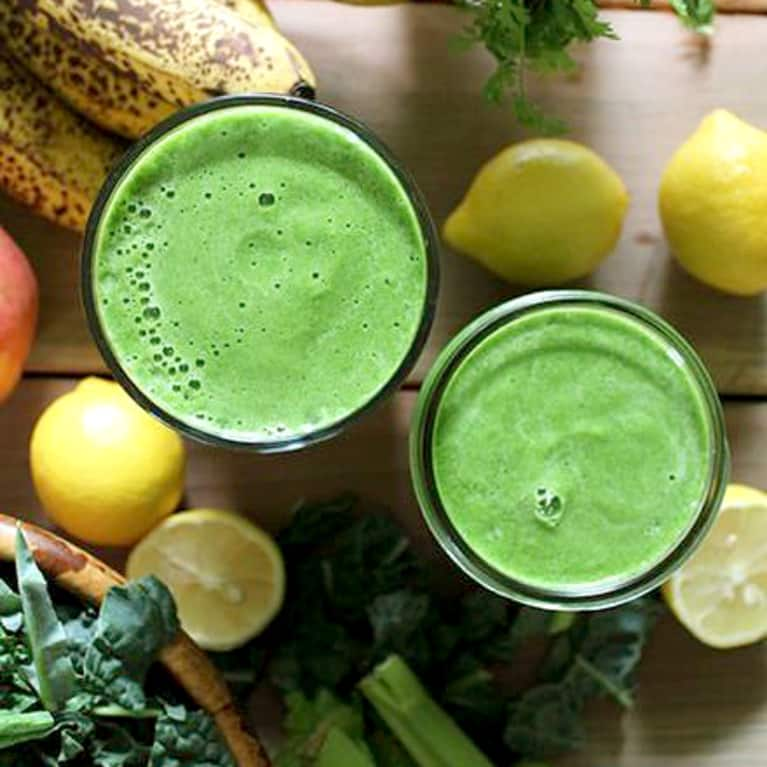 "My favorite thing to drink in the morning to wake up is the Stripped Green Smoothie. It serves as a base smoothie that I can add plant-based proteins or other fruits or veggies in if I want. It's loaded with vitamins, minerals, and has many health benefits because of ingredients such as turmeric, cinnamon, parsley, apples, celery, and more. It gives me a great boost in energy and mood!"
—McKel Hill, R.D. and founder of Nutrition Stripped
"My breakfast routine follows the seasons—summer is all about mango smoothie bowls topped with homemade granola (so easy to make), and my winter breakfast is a savory oatmeal with a poached egg. It helps energize my body to get foods filled with nutrients—I really notice a difference in how I feel all day long."
—Kimberly Evans, R.D. and founder of Whole Health Nutrition
"My favorite way to wake up in the morning is to do some type of quick exercise with a big bottle of ice water. Just a 20-minute walk, run, or strength-training session is enough to totally wake me up and get rid of brain fog. The water is a must, too—16 to 24 ounces in the morning (at whatever temperature you prefer; I just love it ice-cold!) is necessary to hydrate the body, flush out toxins, and get your metabolism and energy going for the day."
—Sammi Haber Brondo, R.D. and author of The Essential Vegetable Cookbook
Ready to learn more about how you can keep your brain healthy, no matter your age? Register now for our FREE Functional Nutrition Webinar with Dr. Mark Hyman, where you'll learn how to make diet and lifestyle modifications right now for better brain health!