Best Nontoxic, Clean-Burning Candles For Cozy Fall Days
Contributing Wellness & Beauty Editor
By Lindsay Kellner
Contributing Wellness & Beauty Editor
Lindsay is a freelance writer and certified yoga instructor based in Brooklyn, NY. She holds a journalism and psychology degree from New York University. Kellner is the co-author of "The Spirit Almanac: A Modern Guide to Ancient Self Care," with mbg Sustainability Editor Emma Loewe.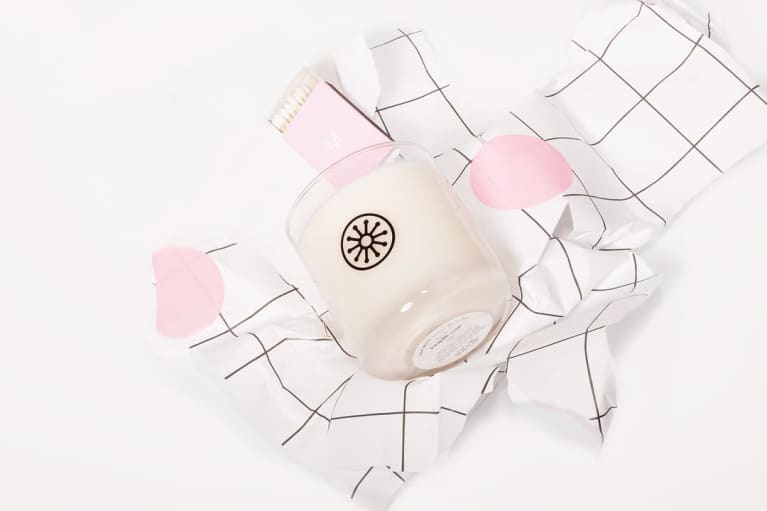 Candles are the unsung heroes of ritual, which is arguably the foundation of well-being and personal growth. Found in yoga studios, places of worship, personal altars, and well-decorated homes, they're practically prerequisites to entering and maintaining a holistic lifestyle. What's not to love? Burning candles is an inexpensive way to shift the mood and awaken the senses through scent and sight. Although they might help you stick to your rituals, the truth is that candles could be harming your health.
The truth is that many conventional candles (much like conventional beauty products) contain toxins. A 2001 report from the Environmental Protection Agency referenced research that measured traces of lead and formaldehyde above cancer-causing thresholds, among other chemicals that are harmful to human and pet health, particularly in people who have pre-existing respiratory conditions like asthma.
That's the bad news. The good news is that there's plenty you can do to ensure that your indoor air pollution levels stay low. Here's a checklist of what to look for when shopping for new candles, plus a few recommendations of clean-burning candle brands: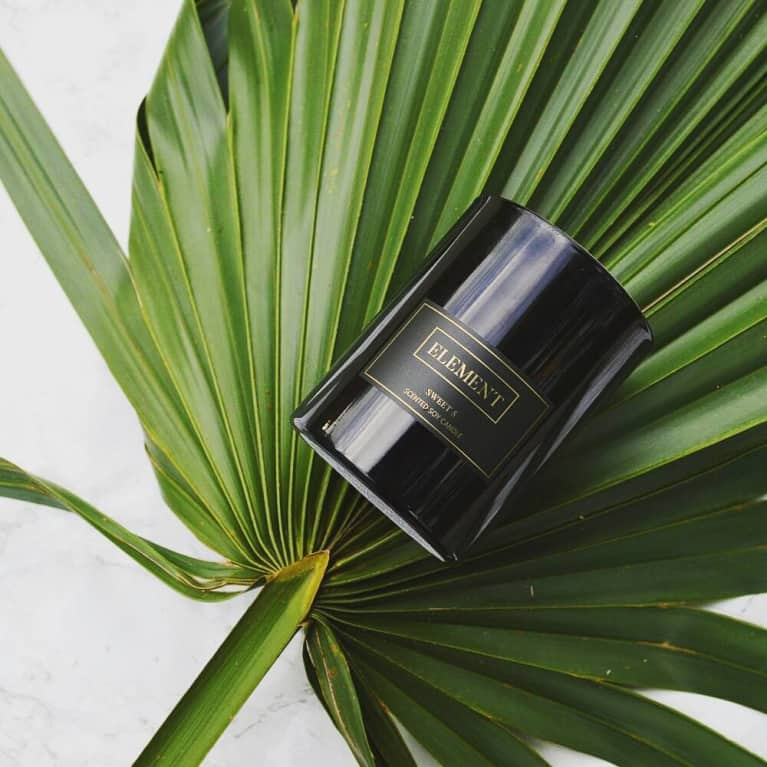 Some wicks have a metal core, which may contain lead and other metals, even though lead has been banned in candles since 2003. In some cases you can see the metal, but in others it's woven in with other materials. Plus, it's important to consider the size of the wick.
"Too large a wick for the vessel will cause the container to get really hot and produce heavy amounts of soot and residue. Too small of a wick won't produce any fragrance, and it will create a well of leftover wax on the side of the candle container," said Hannah Hosemann, candlemaker and founder of ELEMENT candles. So if you notice your candle is producing soot or leaking wax, it may be the size of your wick.
Choose a 100 percent cotton wick or, in the case of ELEMENT's soot-free wicks, look for a wick made of wood. ELEMENT is the only brand I know of that uses cherrywood, which doesn't create the ashy, sooty residue inside of the candle container or on the surrounding walls.
Paraffin- and petroleum-derived waxes release chemicals into the air when burned, even if they are "premium grade." It's better to choose clean-burning soy wax or beeswax, but be sure to look for 100 percent on the labels, and, when possible, select wax that is naturally derived or sustainably sourced. Many candles are a blend of paraffin and another wax but will call it a "beeswax" candle, for instance, so read your labels or reach out to the brand if you're not sure.
Ah, fragrance. In the United States, cosmetics companies producing skin care, perfumes, and candles are legally permitted to list "fragrance" on the list of ingredients without explaining what that means, because the FDA protects it as "trade secrets." Unfortunately, this lack of transparency could be masking whether the product contains allergens, toxic ingredients linked to illness, and known endocrine disrupters like phthalates. Go for products that specify they've used 100 percent naturally derived essential oils, phthalate-free, or further explain the "fragrance" to be natural and nontoxic.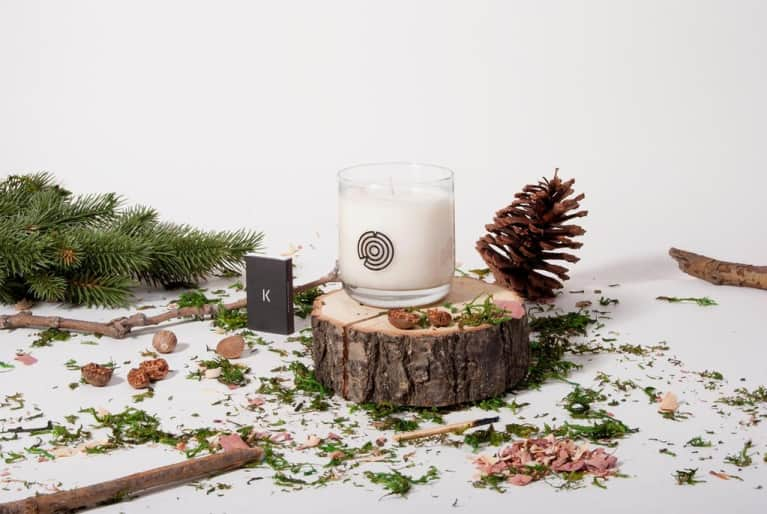 These are the best nontoxic candles money can buy.
Element: ELEMENT candles are some of the best on the market right now. They're made in small batches in Charleston, South Carolina, of soy wax and a cherrywood wick. Because the wick is wooden, the candles sound like an actual fireplace—snap, crackle, pop—and there's nothing more fall than that, except for the range of wood-inspired scents.
Keap: Keap candles are made in Brooklyn, New York, not far from the mbg headquarters! With cotton wicks, slow-burning coconut wax, and all-natural scents, Keap checks three out of three clean candle boxes. Bonus—Keap allows you to order a sampler of scents before indulging in a full-size candle and makes their glasses easily reusable.
Lite + Cycle: Lite + Cycle is like the Everlane of candles. They are transparent about every ingredient: 100 percent pure essential oils, 100 percent Non-GMO American-grown soy wax, and an unbleached cotton wick are used to make the product, plus the ingredients are grown and harvested sustainably. To top it off, the lid has a dual match-strike and extinguishing surface, cutting down on waste and fire hazard.
Feeling inspired to detox the rest of your home? Here's our handy guide to a cleaner, greener living space.