10 Best Healthy Frozen Sides You Can Buy At The Grocery Store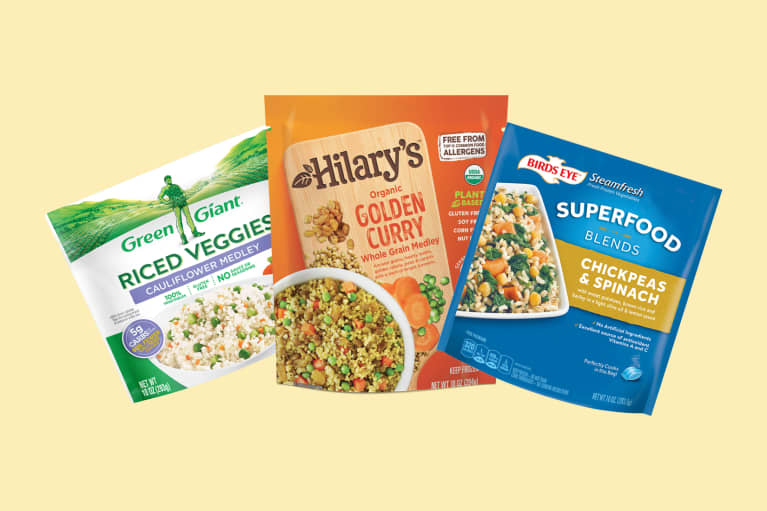 Think frozen sides are limited to peas, broccoli, or those mixed veggies that haunted you as a child (you know, the ones with the square carrots)? Think again! Food companies have come a long way with their ready-to-heat freezer aisle offerings. With options like riced cauliflower, spiralized veggies, and butternut squash risotto, we're seriously impressed by how well even the most mainstream brands are keeping up with the food trends.
These 10 tastes-like-homemade options are perfect for the end of the week when you've nearly depleted your stockpile of fresh veggies—not to mention your energy levels—and just need something simple, healthy, and delicious to round out your meal.
Hilary's Whole Grain Medleys
Every one of Hilary's Whole Grain Medleys delivers a delightfully flavorful combo of whole grains, legumes, veggies, and spices—and they just so happen to be free of the 12 most common food allergens. We're especially obsessed with the Golden Curry Millet Medley featuring millet, lentils, golden raisins, peas, carrots, and turmeric.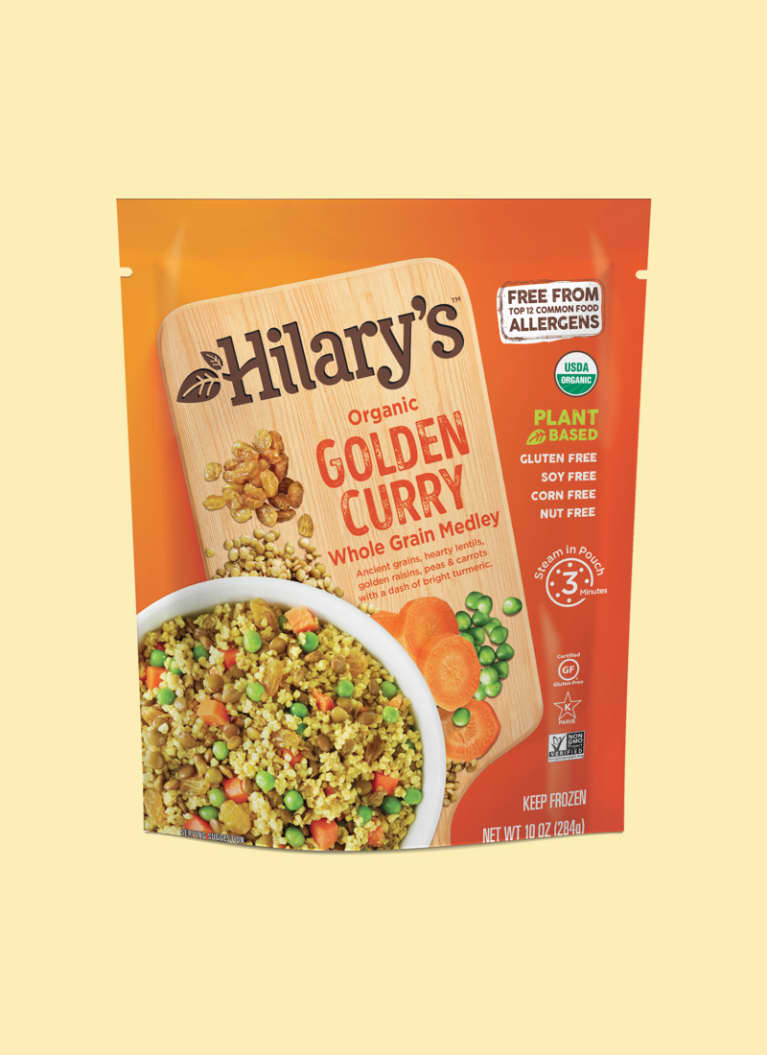 mbg creative + custom
Alexia Butternut Squash Risotto
We've long been a fan of Alexia's Organic Sweet Potato Fries, and now we're a huge fan of their gluten-free Butternut Squash Risotto with Parmesan cheese, which lets you enjoy that creamy risotto flavor and authentic chewy texture for a fraction of the carbs (just 6 grams per serving!).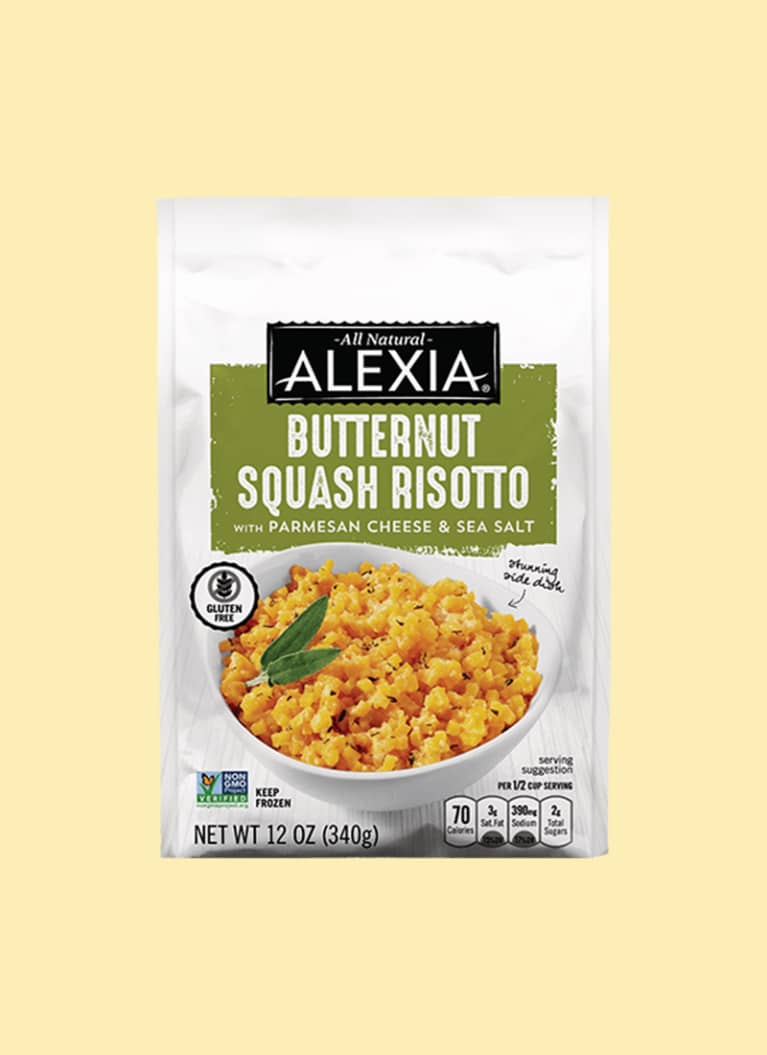 mbg creative + custom
Green Giant Veggie Spirals
Green Giant's new line of Veggie Spirals make a super-convenient low-carb swap for traditional pasta—especially when you don't have time to whip out the spiralizer. They hold up well to reheating and come in four different varieties: zucchini, butternut squash, beet, and carrot. Toss them in a little olive oil or pesto, pair with your favorite protein, and you've got a complete meal.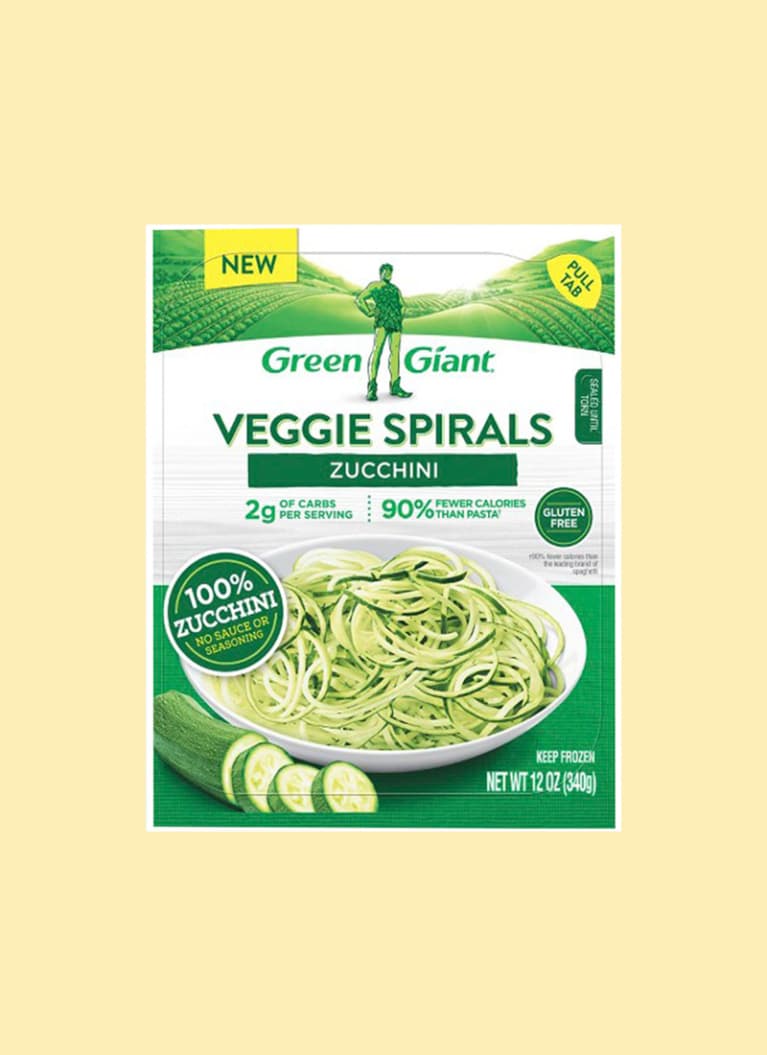 mbg creative + custom
Dr. Praeger's Root Veggie Hash Browns
We love that Dr. Praeger's has upgraded the traditional hash brown into something equally delicious but way more nutrient dense, thanks to the addition of carrots, rutabaga, taro, and yuca. These Root Veggie Hash Browns hit the spot at either breakfast or dinner and pack a nice dose of vitamins A and C and fiber.
mbg creative + custom
Cascadian Farm Organic Frozen Edamame
Everyone should have a bag of frozen organic edamame on hand. Sure, it's not a traditional side, but it sure is fun to snack on when you're so hungry that you can't wait for dinner to be ready. Whatever brand you choose, make sure it's organic (like this option from Cascadian Farms), as nearly all conventional soybeans are genetically modified and treated heavily with pesticides.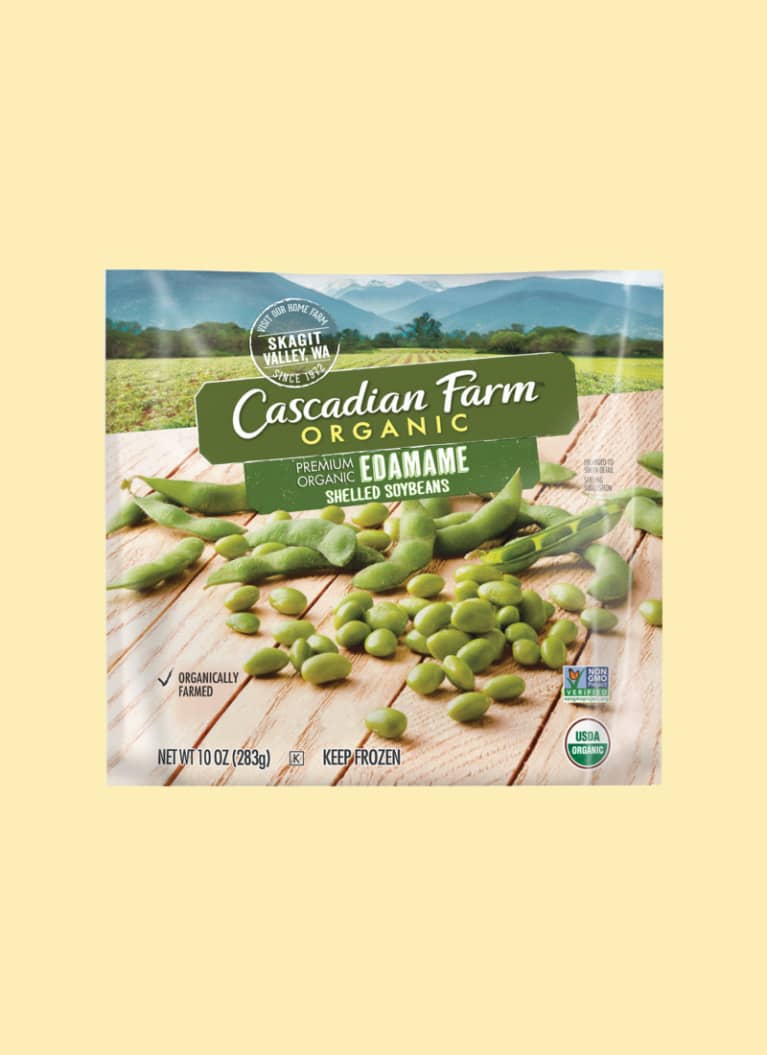 mbg creative + custom
Birds Eye Superfood Blends Chickpeas & Spinach
Out of all of Birds Eye Superfood Blends, this Chickpeas & Spinach combo is our favorite. With brown rice, barley, chickpeas, spinach, and sweet potatoes in an olive oil and lemon sauce, this hearty combo could be a complete meal or a substantial side served up with a nice piece of grilled chicken or fish. Bonus: It packs significant amounts of vitamins A and C, calcium, iron, and fiber.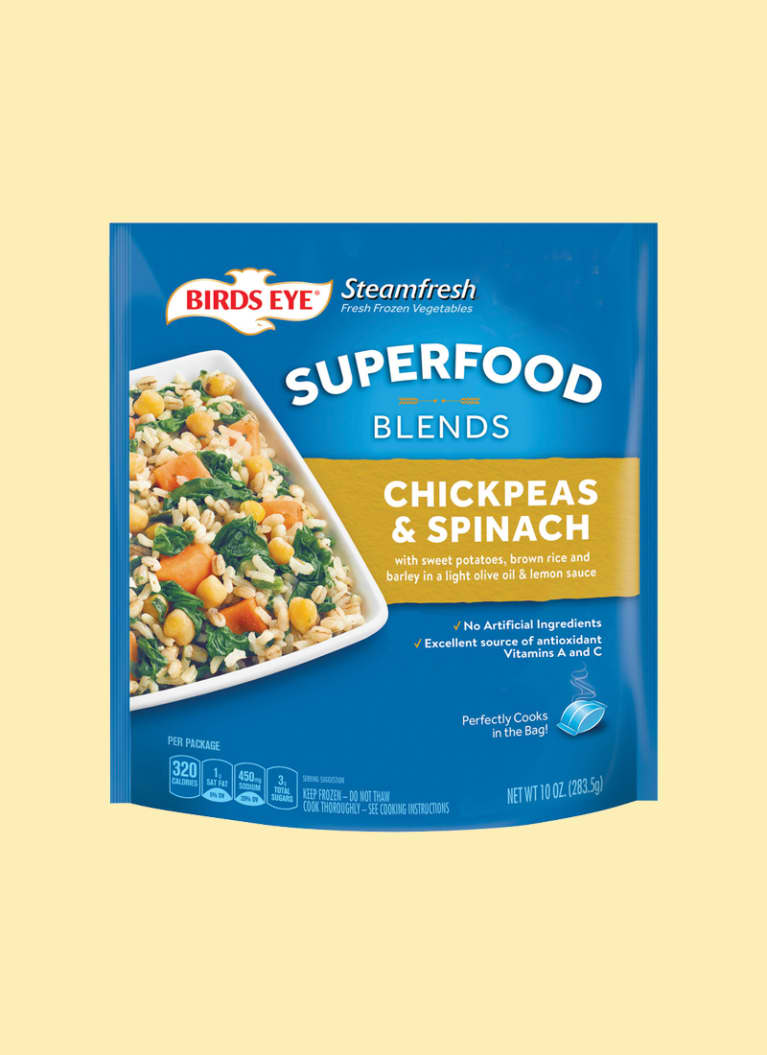 mbg creative + custom
Simply Balanced Organic Frozen Stir-Fry Blend
Everyone needs a bag of frozen stir-fry veggies in their freezer—and even better if they're organic like this Simply Balanced option from Target. Featuring snow peas, peppers, carrots, mushrooms, broccoli, and onions, all you need is a little sauce and your favorite protein (tofu, steak, or shrimp would be delish), and you're good to go in just minutes.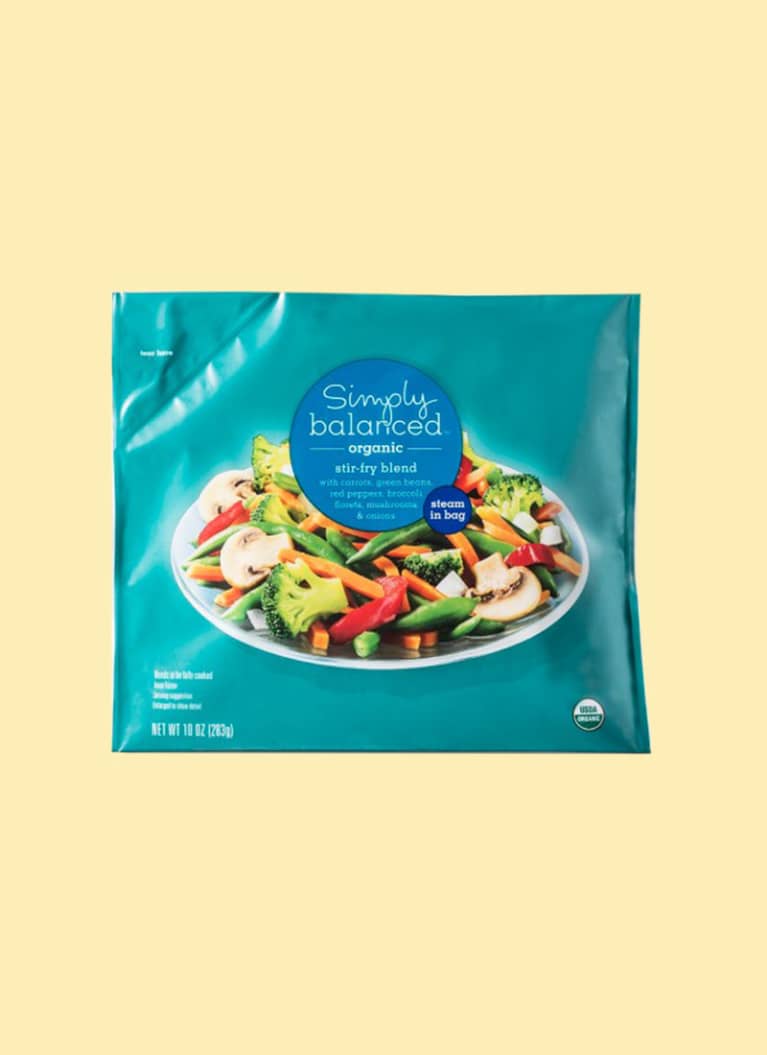 mbg creative + custom
365 Organic Frozen Brown Rice
Want some rice with your stir-fry? While traditional whole grain rice can take up to 45 minutes to cook, this organic frozen brown rice option takes just two minutes in the microwave (or a few more on the stovetop). Sure, it's a no-frills kind of side, but having some precooked whole grains on hand can really help round out a meal.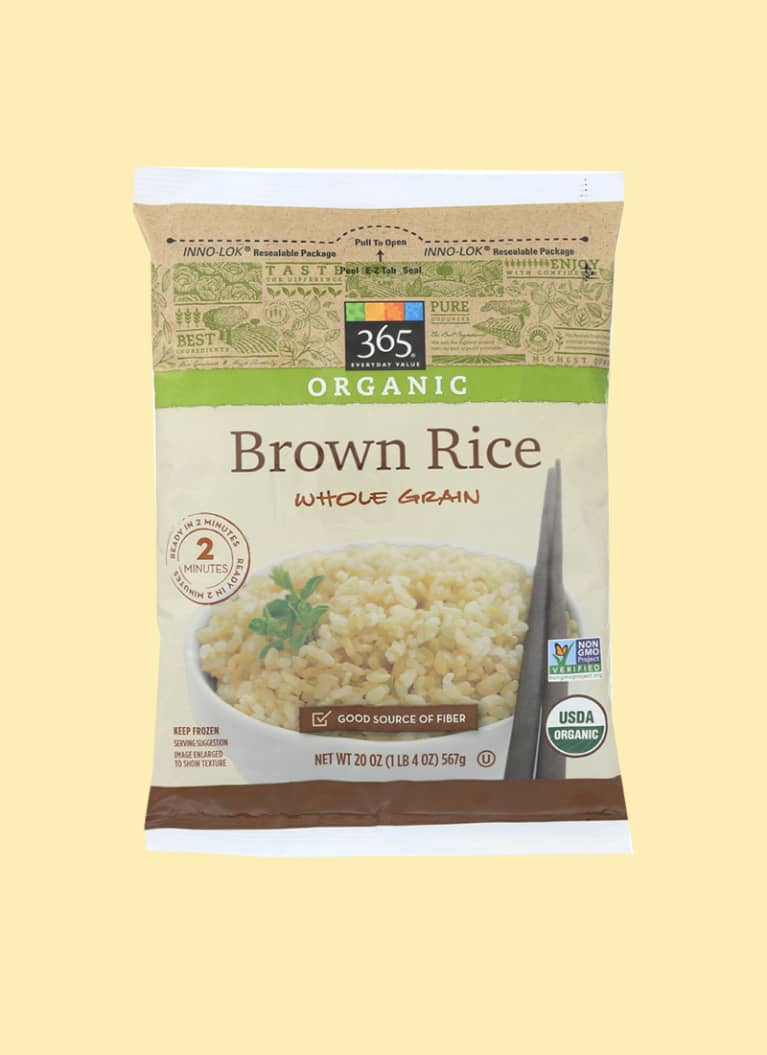 mbg creative + custom
Green Giant Riced Veggies Cauliflower Medley
We love a good DIY cauliflower rice, but unless you've got time to grate or food process, then clean up all those tiny white cauli-flecks from around your kitchen, then frozen makes a great alternative. We like this Green Giant Cauliflower Medley also featuring peas, yellow and green onions, and carrots. Pro tip: Heat it in a skillet, add a dash of coconut aminos or organic soy sauce, then crack in an egg and you've got a healthy version cauliflower fried rice.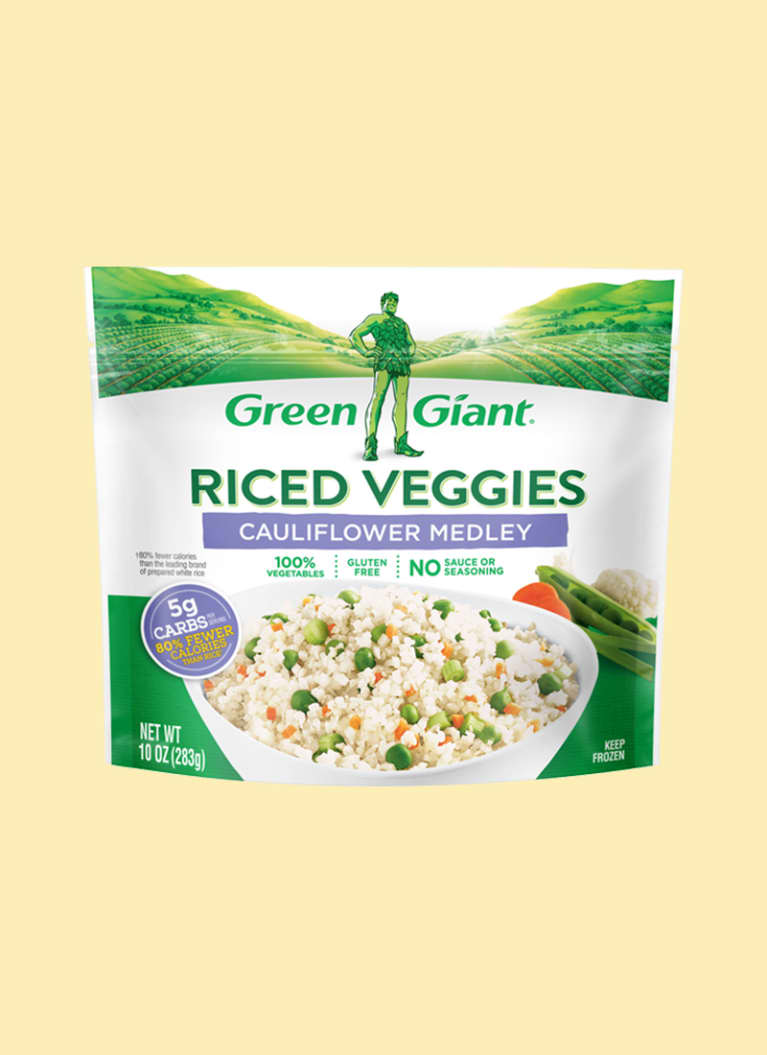 mbg creative + custom
Cascadian Farm Organic Fire Roasted Sweet Potatoes
Roasted sweet potatoes are our favorite. But taking 30-plus minutes to peel, chop, and then actually roast isn't always in the cards on those busy weeknights. For those occasions, reach for these frozen Fire Roasted Sweet Potatoes. Pro tip: They make a great addition to grain bowls.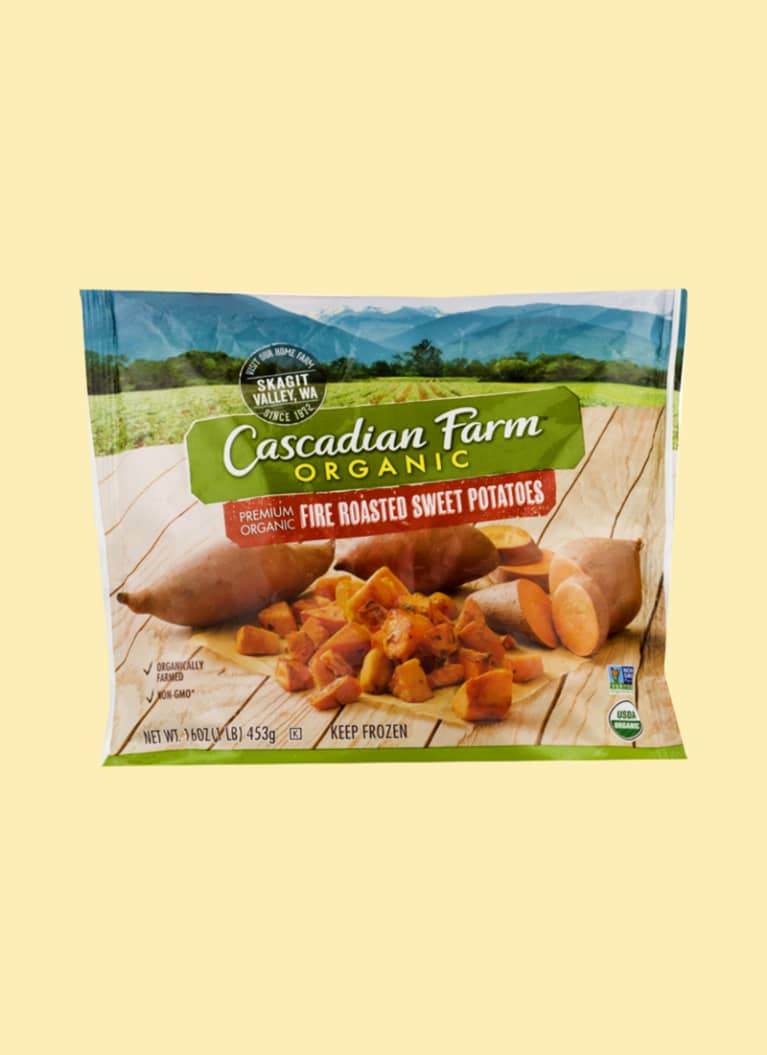 mbg creative + custom