These Are The 10 Best Healthy Cookbooks Of 2018
Contributing Food Editor
By Liz Moody
Contributing Food Editor
Liz Moody is a food editor, recipe developer and green smoothie enthusiast. She received her creative writing and psychology degree from The University of California, Berkeley. Moody is the author of two cookbooks: Healthier Together and Glow Pops and the host of the Healthier Together podcast.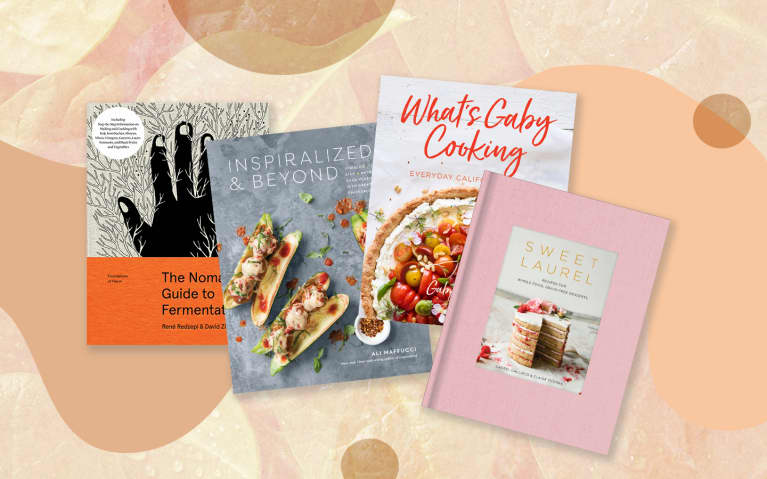 Our editors have independently chosen the products listed on this page. If you purchase something mentioned in this article, we may
earn a small commission
.
It's been a doozy of year for healthy cookbooks, with new releases from high profile chefs and new diet trends sweeping through the wellness world. It wasn't easy, but we sorted through the hundreds of releases to find the 10 most worthy of a space on your shelf (or on your holiday list!). Here are our picks.
Season by Nik Sharma
SF Chronicle columnist and A Brown Table blogger Nik Sharma has been called the Ottolenghi of Indian food, and for good reason. With his first cookbook, Sharma is poised to bring the bright, complex flavors of the Indian food he grew up with to a broad, Western audience. Now living in California, his food is vegetable-forward and boldly spiced: Think Chile Sumac Pomegranate Nuts or Shaved Brussels Sprouts with Poppy Seeds, Black Mustard, and Coconut Oil. If you're looking for some kitchen inspiration to get you excited about cooking again, this is a must-buy. Season by Nik Sharma ($35)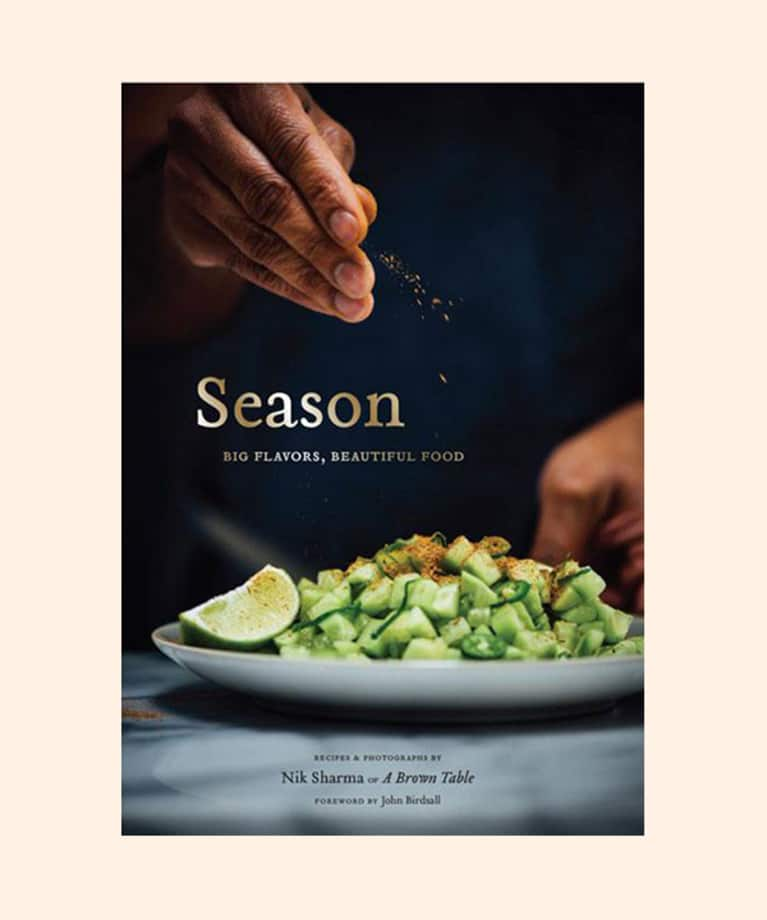 mbg creative + custom
The Noma Guide To Fermentation by René Redzepi & David Zilber
The chefs behind one of the world's best restaurants are revealing their secret sauce: fermentation. "Having these types of building blocks in your larder makes cooking easier," said Redzepi when mbg spoke to him, and in the book, he teaches you not only how to ferment but how to use this new category of flavors to elevate everything you create in the kitchen. This is truly a flavor-forward, chef-driven version of the gut-healing practice. With full-color pictures and easy-to-follow guides, this is the kick you need to finally give fermentation a try. The Noma Guide to Fermentation by René Redzepi & David Zilber ($40)
mbg creative + custom
Inspiralized & Beyond by Ali Maffucci
NYTimes best-selling author and Inspiralized founder Ali Maffucci made her name by spiralizing vegetables, but with her latest offering, she moved beyond the notorious kitchen tool. Instead, she uses all manner of preparation to turn vegetables into better-for-you versions of your favorite carby dishes. Want tater tots? She's got you covered. Biscuits? She's got that too. While flavor-forward, the recipes are easy and accessible enough for any busy parents (Maffucci welcomed her first child just over a year ago and runs a business and a blog). It's that "What's for dinner tonight?" simplicity that will make this a new kitchen classic. Inspiralized & Beyond by Ali Maffucci ($21.99)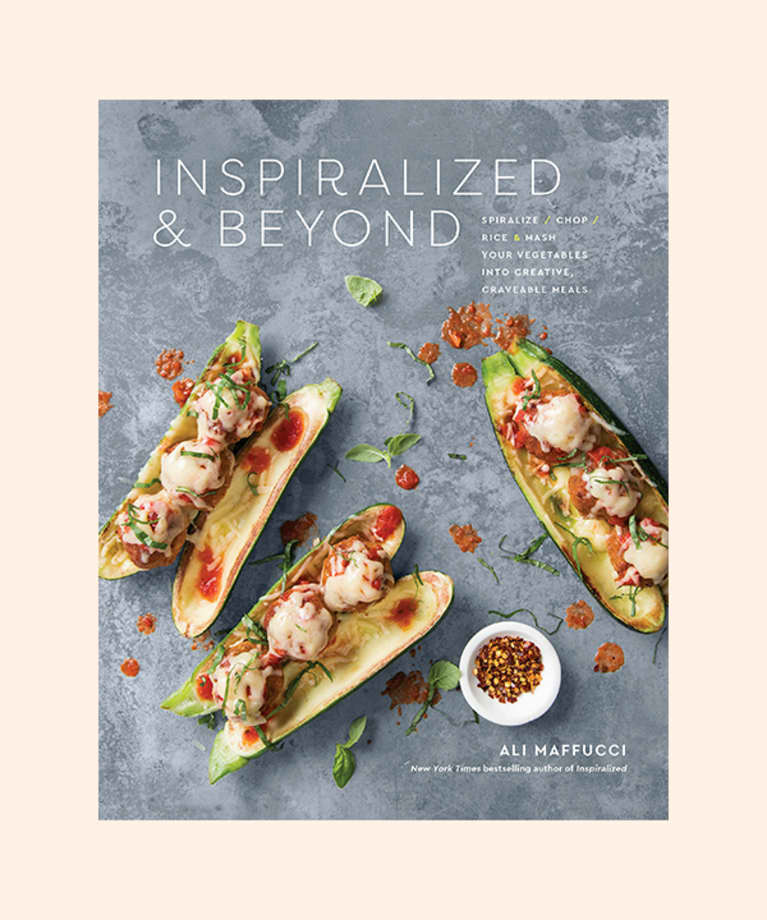 mbg creative + custom
Sweet Laurel by Laurel Gallucci and Claire Thomas
Laurel Gallucci and Claire Thomas have taken LA by storm with their stunning flower-topped healthy cakes. Gallucci created her healthy concoctions after altering her diet to help recover from a crippling thyroid disease, when she didn't want to give up her favorite treats. This cookbook, the pair's first, contains all of their celeb-beloved recipes (Lauren Conrad, a fan, wrote the foreword!). Think Glazed Donuts, Caramel Chocolate Banana Cream Pie, and, of course, gorgeous layered cakes, all made with grain-free, easy-to-find, whole-food ingredients. Sweet Laurel by Laurel Gallucci and Claire Thomas ($28)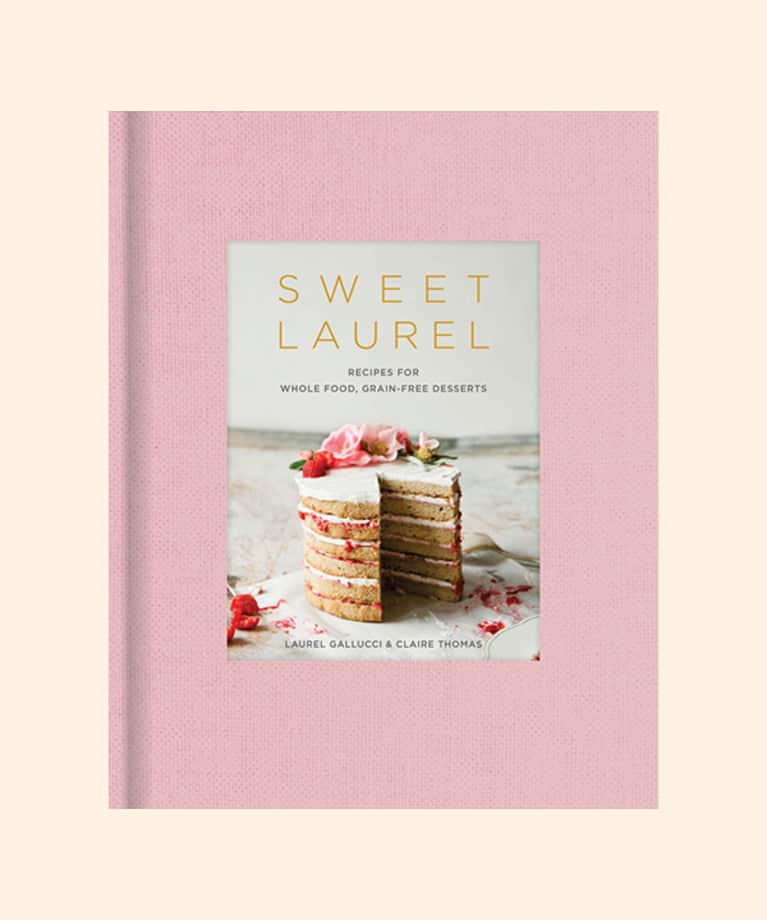 mbg creative + custom
A Couple Cooks: Pretty Simple Cooking by Alex and Sonja Overhiser
The husband-and-wife team behind popular food blog A Couple Cooks aren't professional chefs—and they're proud of that. Their blog was born when they were teaching themselves to cook, and now, many years later, their recipes still showcase that same true home-cook accessibility that makes a book become a kitchen staple. It's the little thoughtful touches that make this book a true winner, though: Chapters are organized from quickest to hardest recipes, and every single recipe has a photo. All of the recipes (which are comprised of mostly modernized comfort food classics like Smoky Red Lentil Stew or Veggie Enchiladas) are also vegetarian, and many are optionally vegan. A Couple Cooks: Pretty Simple Cooking by Alex and Sonja Overhiser ($27)
mbg creative + custom
What's Gaby Cooking: Everyday California Food by Gaby Dalkin
What's Gaby Cooking founder Gaby Dalkin is on a mission to bring the spirit of California to kitchens around the country, and with this book (her second; her first was a love letter to avocados), she absolutely succeeds. The bright colors and fresh ingredients veritably leap from the pages, and her sun-kissed skin makes you want to say, "I'll have what she's having." What's she having? Chimichurri Cauliflower Rice Bowls, Street Corn Pizza, Avocado Toast (of course), and Grilled Salmon Skewers that come together in a snap. While it's not vegetarian, this is a book that will make you excited about eating your vegetables—and visiting your local farmers market to pick them up. What's Gaby Cooking: Everyday California Food by Gaby Dalkin ($29.99)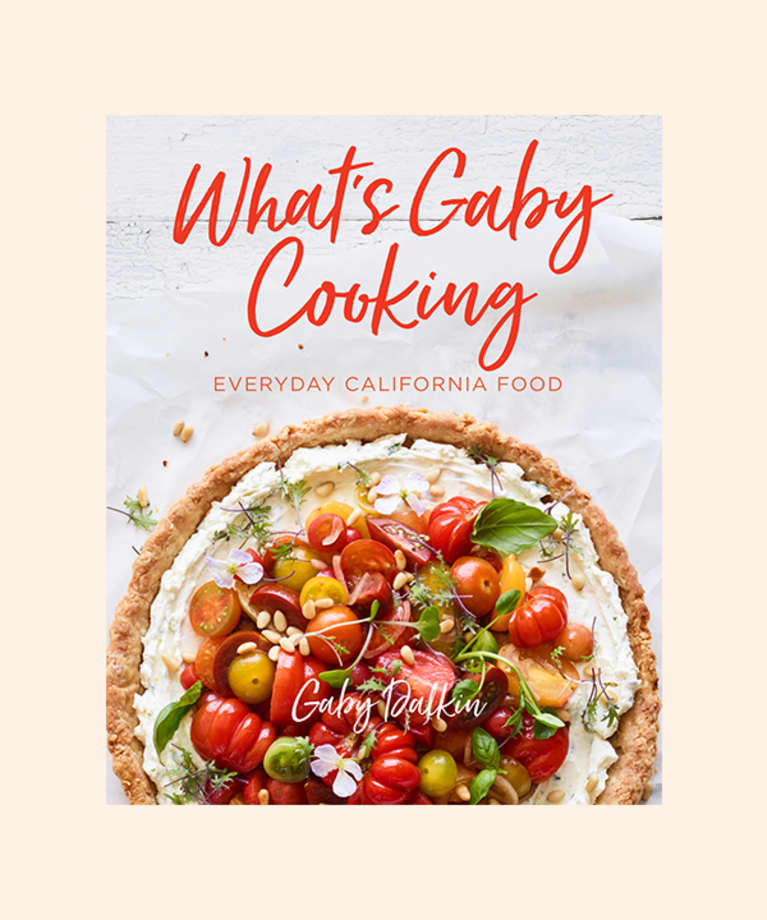 mbg creative + custom
Eat Happy: 30-Minute Feelgood Food by Melissa Hemsley
Melissa Hemsley is one-half of the famed British sister-pair, Hemsley & Hemsley, but in this cookbook, she's branching out on her own. Every single recipe in the book is designed to be made in 30 minutes or less, and each is filled with nourishing whole-food ingredients. While simple, the flavor is abundant, with a Middle Eastern vibe: Think Harissa greens with eggs and feta, or Chickpea Wraps with Za'atar. There are also genius ways to use up leftovers and troubleshoot recipes that are too salty, spicy, and more. Bonus points for Hemsley's refreshing makeup-free cover photo. Eat Happy: 30-Minute Feelgood Food by Melissa Hemsley ($32.95)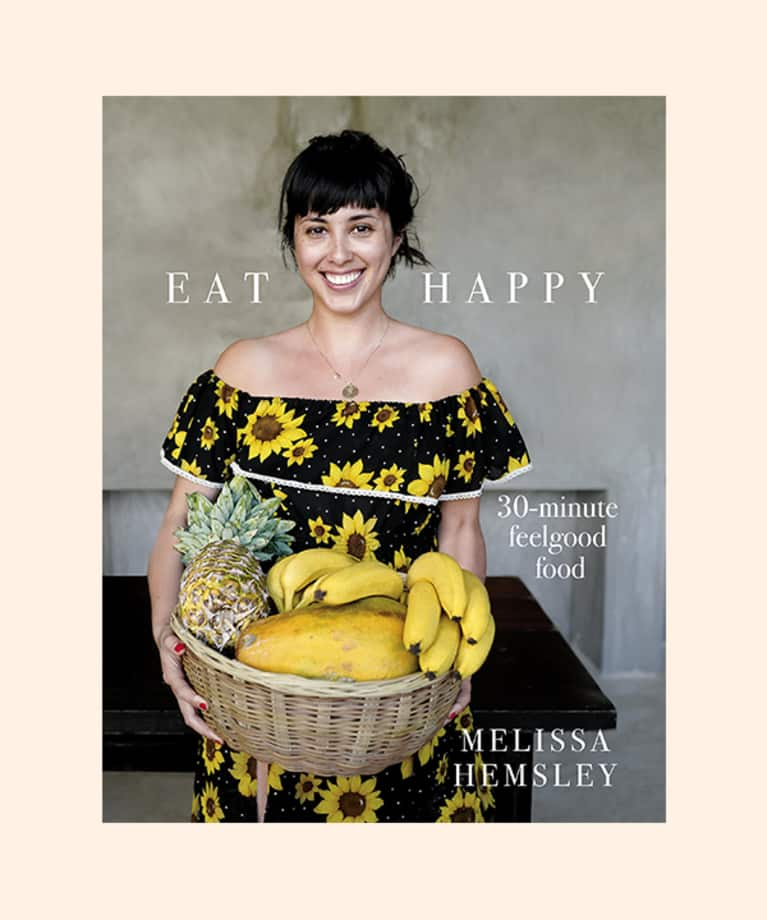 mbg creative + custom
Unicorn Food by Kat Odell
A perhaps unlikely inclusion to the list, this small, plant-based cookbook packs a punch, with inspired, cravable recipes that are far more timeless than the trend-based title suggests. There's a Hot Green Smoothie (genius); healthy Homemade Cinnamon Toast Crunch (what?!); and Pineapple, Clove, and Black Pepper Jam that will stop your taste buds dead in their tracks. There's also, of course, plenty of bright colors (all naturally derived) so you can get your unicorn on. Unicorn Food by Kat Odell ($19.95)
mbg creative + custom
Ketotarian by Will Cole
The keto diet has taken the wellness world by storm this year, and this book, by mbg Collective member Will Cole, D.C, combines it with plant-based eating, widening its accessibility and, according to him, its benefits. Ketotarian starts by diving into the health behind his eating philosophy, with plenty of science about how the keto diet can help fight inflammation, aid healthy weight loss, and more. Then Cole shares 75 recipes that answer all of your questions about eating a plant-based keto diet in the most delicious way (including, of course, where you'll get your protein!). If you've been looking to try keto, Cole's gentle wisdom and easy-to-follow steps are a great starting point, and his vegetable-centric version of the diet makes it accessible to a much wider audience. Ketotarian by Will Cole ($20)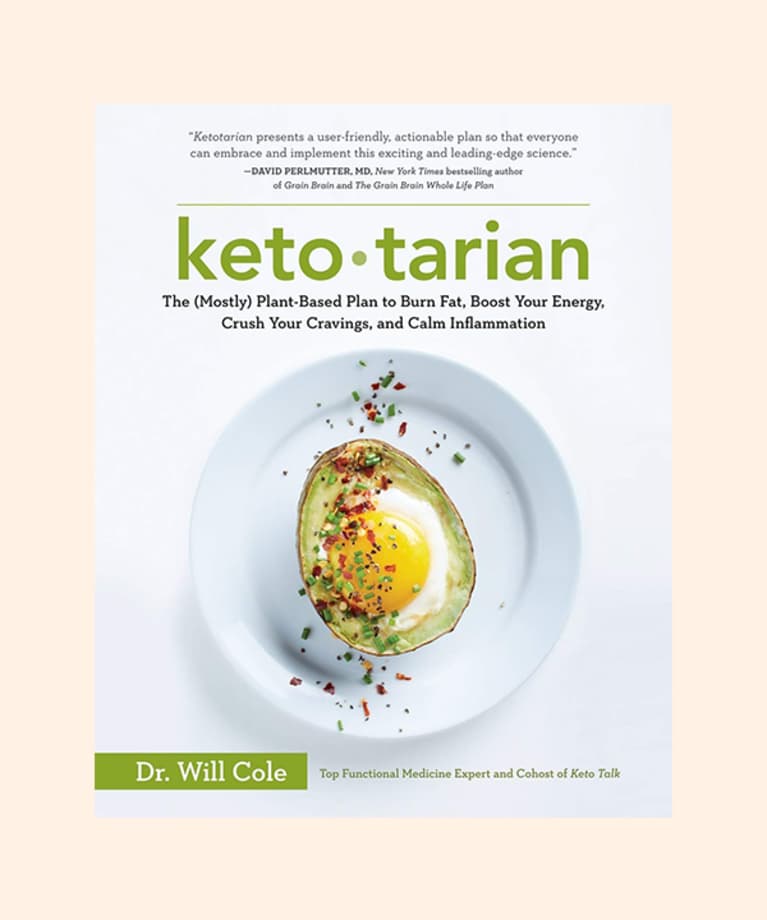 mbg creative + custom
Eat What You Love by Danielle Walker
Danielle Walker is the queen of paleo food—she's written three NYTimes best-selling cookbooks and her blog, Against All Grain, is a go-to recipe resource for millions of people with autoimmune diseases. Her newest cookbook tackles paleo comfort food, and Walker knocks it out of the park, with grain-free versions of seemingly impossible recipes like pizza crust and toaster pastries. A mom of three, Walker also features plenty of reasonable cooking shortcuts and batch cooking and freezing instructions so you can easily fit cooking into your everyday life. Eat What You Love by Danielle Walker ($35)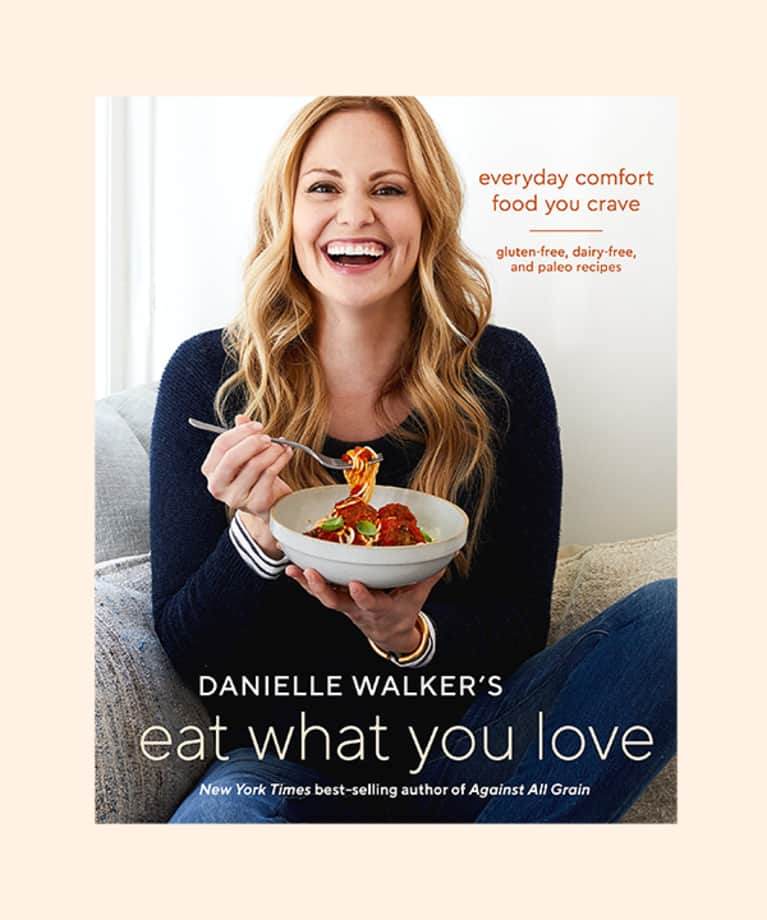 mbg creative + custom