A Beauty Editor Reviews Wellnesse's Curl-Enhancing Shampoo & Conditioner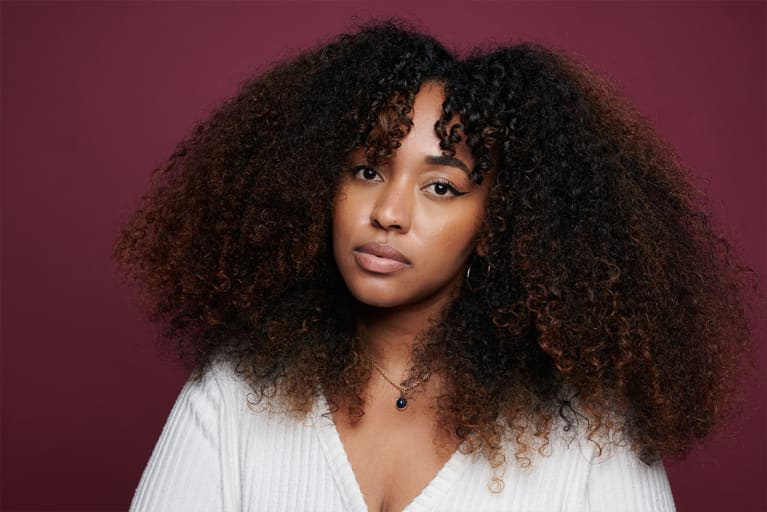 Our editors have independently chosen the products listed on this page. If you purchase something mentioned in this article, we may
earn a small commission
.
As someone with very long, thick, curly-wavy hair, wash days take a hefty amount of time and effort. There's a lot of hair to wash and condition. I'd also be remiss not to mention that my strands are naturally dry and fragile—and I further add insult to injury by color-treating my hair. All of this is to say that my strands are delicate little things, and I'm very precious about how I treat them in the shower.
A big part of that is what products I choose: I need a gentle, hydrating combo that nourishes my curls. Wellnesse's Smoothing Shampoo and Enriching Conditioner manage to clean the scalp and strands with sulfate-free, plant-derived surfactants and then feeds the hair fiber loads of lipids and nutrients through a cocktail of botanicals.
I first tried the brand about a year ago, and it has since stuck with me how soft and smooth my hair felt when I was using it. Here's something you need to know about beauty editors: We try a lot of products. I personally try to be mindful about how many I'm testing at any given time, as well as not accruing more products than I can reasonably expect to test. But I still cycle through more tinctures and tonics than your average beauty fan—when a product leaves an impression, that's usually a good sign.
And in the case of these curl-enhancing formulas, it was. So recently I got my hands on another set, and Smoothing Shampoo and Enriching Conditioner were just as good as I remember.
Why this curl-enhancing combo works so well. 
Good hair starts in the shower—in the same way that a good skin care routine starts with your face wash—as it sets the stage for all that follows. I avoid sulfates because they can be stripping, alter the scalp's microbiome, and generally aren't recommended for those with curls. Rather, I opt for gentle, plant-derived surfactants, like those in the Smoothing Shampoo. It uses a combo of coconut-derived cleansers that gently lift up dirt, grime, and impurities without drying out the hair fiber or skin. Striking that delicate balance is vital to achieving bouncy hair: If your roots are weighed down by grime and oil, you're not going to get any lift.
These lush cleansers are further buffered with coconut oil and shea butter, which add a protective layer to the cleansing process. See, physical wear can also tangle and damage the hair fiber. One way to help mitigate this is through using a pre-shampoo treatment (of which I'm a fan), as well as using a formula that cradles the hair while you're lathering. As for the curl care, you'll see soothing chamomile (to soothe any scalp irritation that's common with those with tighter curl patterns), quinoa (to provide the hair fiber strengthening protein), and tomato fruit extract (which supports curl retention and antioxidants).
I follow this with the Enriching Conditioner, dense formula rich in argan oil, shea butter, coconut fruit extract, and safflower. Argan oil is a classic botanical oil that is beloved for its antioxidant properties, conditions the hair fiber, and amps up shine. Shea butter is a classic hair ingredient that softens strands and is rich in lipids and antioxidants. The safflower boosts hydration and helps detangle the hair (a priority for curly girls).
Immediately after I use it in the shower, my strands feel more quenched and softer. But the real results you have to wait to see after an air-dry session. After scrunching in my leave-in and curl cream, my texture is more defined, less frizzy, and looks practically luminescent.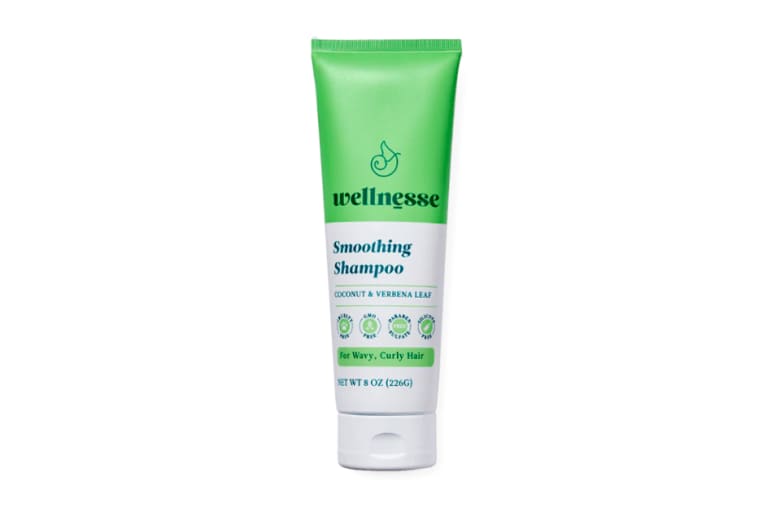 Wellnesse Smoothing Shampoo
$16.2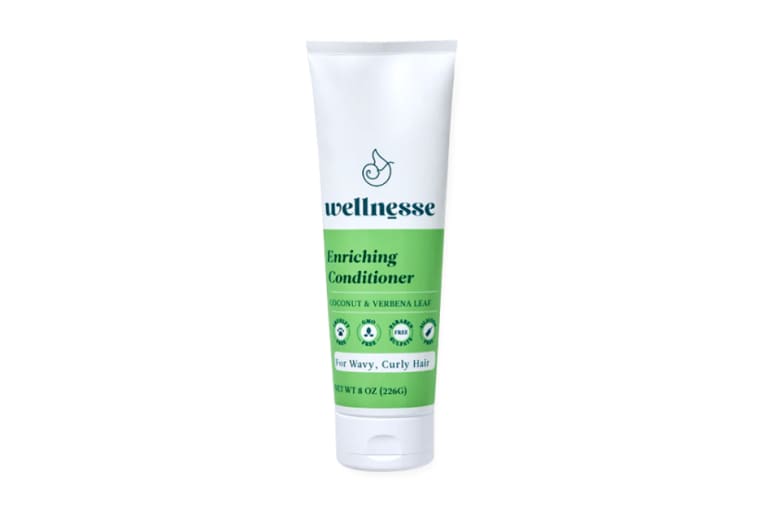 Wellnesse Enriching Conditioner
$16.2