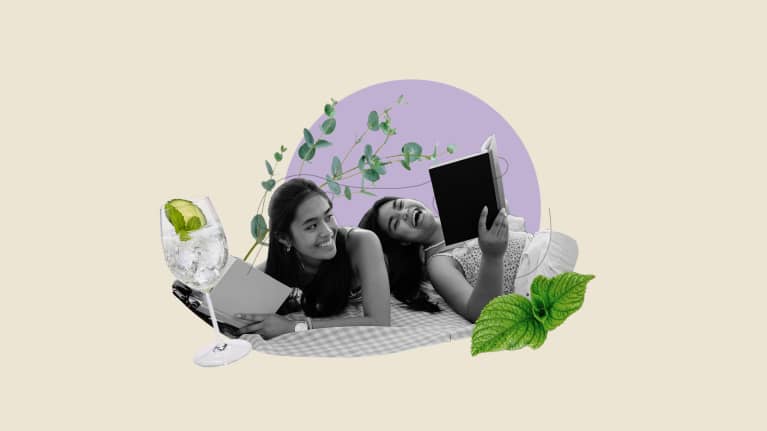 We've reached a final verdict about book clubs. You may have always thought they were just for your mom and her friends, but after reassessing, a book club done right is the perfect opportunity to bond with your besties. (Remember? Never judge a book by its cover!) A book club can be the invitation we've been waiting for to let go of stress, awaken our senses, and partake in a new kind of fun.
Taking a book club from drab to fab is all about keeping things light—swapping out the heavy literary conversations for lively games, opting for effervescent Ketel One Botanical cocktails, and surprising your guests with unexpected, flavorful bites. Your friends are coming to have fun, not a full-on literary discourse! And with these five tips, they'll get exactly that:
1.
Make the person who hasn't read the book play bartender for the night.
It's basically universal law that in every book club, there's at least one person who hasn't finished the book. But to keep your book club more like a party and less like detention, make this a part of the fun! Declare that guest the official bartender of the night, responsible for keeping everyone's glass topped off with a fresh-tasting cocktail—like Ketel One Botanical Grapefruit & Rose, a little soda, and a juicy slice of grapefruit as garnish. They may not know how the book ends, but they'll play the most important part at the party!
2.
Ditch the boring questions.
If we're going to keep this book club fun, then the classic questions just won't cut it. Come prepared with questions that get people engaged. Ask role-playing questions, for example: If you were one character in this book, who would it be and why? You can even create some banter by having one guest answer this question for another. Create playful questions, like: If you could marry one character in this book, who would it be? Save heavier topics like themes and motifs for side-convos with other lit nerds in the group.
3.
Craft a menu that keeps spirits light.
Reading is an act that sets our imagination free and brings our senses to life. And really, our book club should be no different. Having a simple but enticing snack menu, paired with delightful cocktails, is key for happy guests. To keep things tasting zesty, make a Ketel One Botanical Spritz the drink special of the evening. This effervescent sip is sure to keep your book club bubbly. No, really:
Four Steps to Spritz:
Select your favorite varietal of Ketel One Botanical vodka: Peach & Orange Blossom, Grapefruit & Rose, or Cucumber & Mint.
Grab a stemmed wineglass.
Pour 1.5 oz of your chosen Ketel One Botanical over ice.
Top with sparkling water (about 3 ounces) and include the garnish of your choice. We love a juicy peach slice, a ripe slice of grapefruit, or a slice of cucumber with a sprig of mint!
To take things up a notch, surprise your guests with unexpected bites that pair with your cocktails. Instead of the same old chips n' dip, try out this recipe for Dill Roasted Chickpeas to satisfy salt cravings healthily. And to hit the sweet tooth: these mini, no-bake Lemon Blackberry Cashew Cheesecakes. Notice a theme here? Fuel a more lighthearted book club with fresh and botanically inspired recipes.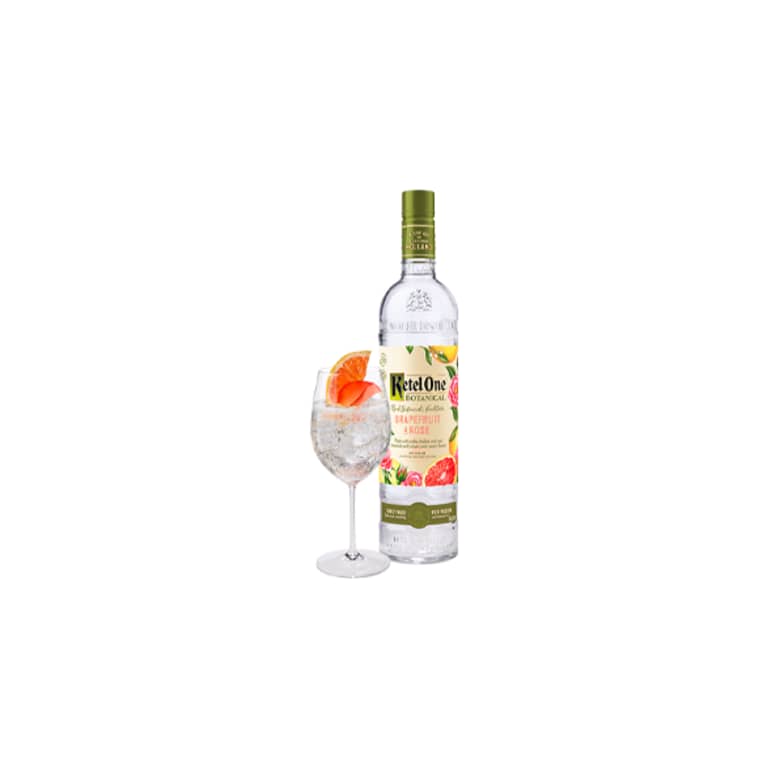 Ketel One Botanical Grapefruit & Rose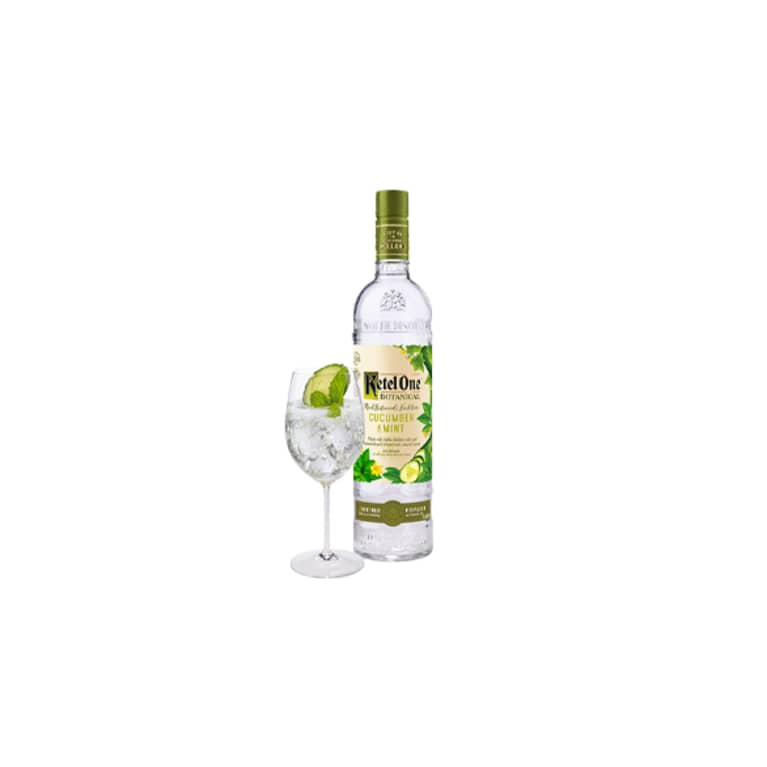 Ketel One Botanical Cucumber & Mint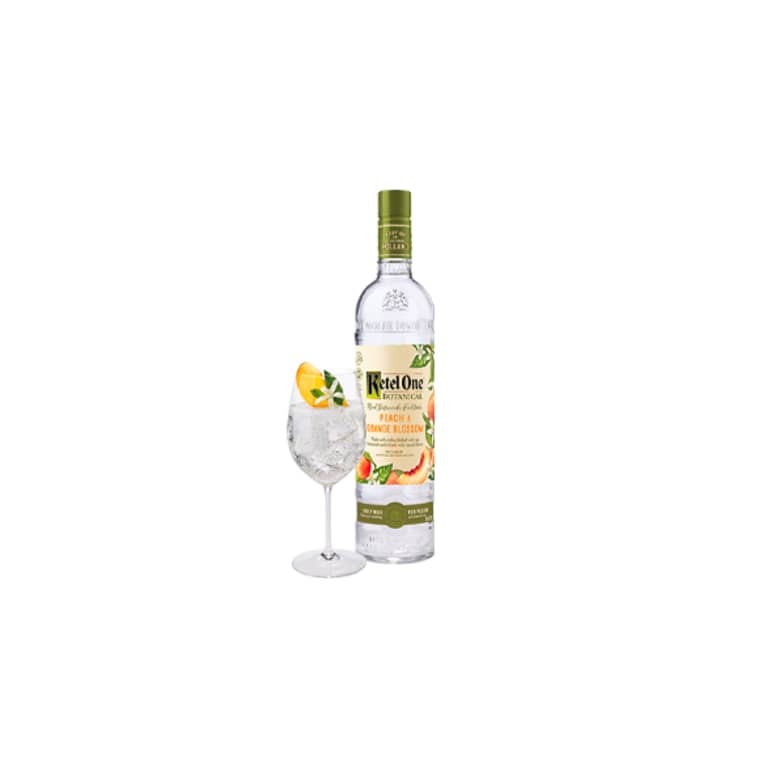 Ketel One Botanical Peach & Orange Blossom
4.
Play games to get things started.
Instead of circling up and digging into the pages right away, get things off to a lighter start with book club games. Open up with charades, but make all of the prompts relevant to your group's book. Play a game called "Extend the End," where you divide your guests into groups. Each group has to creatively extend the ending and present their epilogues. Not only do games stir up the fun, but they can be the perfect icebreaker to get your friends mingling.
5.
It's all in the details.
We'll say it again: The secret to hosting a book club that's actually fun is keeping it light, down to every detail. All of your friends are craving a relaxing evening, a cocktail that engages their senses, and a good laugh… But none of that will happen if Anna Karenina is your book choice. Your book should stir excitement—so opt for a juicy romance novel or a suspenseful mystery to keep the vibe alive. From choosing the right page-turner to the perfect Ketel One Botanical cocktail to a playful ambience—your guests will have no choice but to lighten up for a night of literary fun!