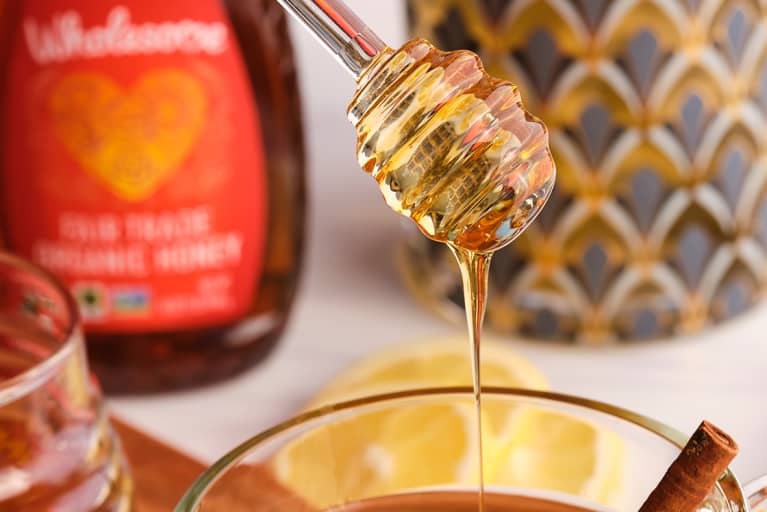 The arrival of winter means the holidays are just around the corner, as is the season of overexhaustion. And although the threat of sniffles and sore throats should mean getting extra rest, our schedules have other plans—literally. From end-of-year work deadlines to endless holiday parties, our bodies end up in overdrive going into the new year. That's why it's a good idea to keep a jar of Wholesome Organic Fair Trade Raw Unfiltered Honey on hand for natural and delicious support during a time when you need it the most.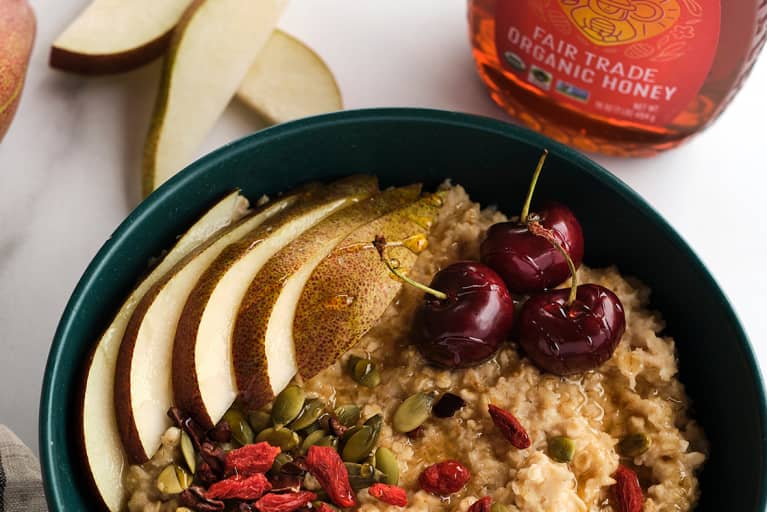 4 reasons honey is a great sweetener choice.
Shop this Story:
Organic Fair Trade Raw + Unfiltered Honey
A pure, delicious honey.
No matter how you eat raw honey, it may add phenolic and other potentially beneficial compounds to your diet. According to some studies, these benefits may include:
Raw honey can contain phenolic compounds, a class of natural small molecules found in plant tissues. Research indicates that phenolic compounds may act as antioxidants, thereby working to neutralize free radicals that cause oxidative stress in the body and provide other antioxidant benefits.
Not only can phenolic compounds function as antioxidants, but studies have stated that they may also help to reduce inflammation in the body, possibly serving to support reduced inflammation in tissues ranging from lung to throat to brain.
In addition to potentially assisting in the relief of gastritis and stomach ulcers, honey may also help to support gut health as studies have shown that honey may have certain prebiotic effects.
Shop this Story:
Organic Fair Trade Raw + Unfiltered Honey
Adds an excellent natural sweetness.
With the new year quickly approaching, now is the perfect time to start creating new routines that will set you up for wellness in 2022. Good habits don't have to be difficult, and they certainly don't have to taste bad. Wholesome Organic Fair Trade Raw Unfiltered Honey offers a delicious butterscotch essence and pairs well with warm biscuits and oatmeal or mixed into salad dressings and smoothies.
With its natural sweetness and beneficial properties, raw honey is sure to be part of your favorite wellness practice this winter. And you'll feel good knowing Wholesome's Fair Trade premiums go directly to the beekeeping communities that harvest the honey, helping to provide education, health care, community infrastructure, and more. Supporting your well-being and the well-being of others—it's a win, win!