This Snack Reverses Aging (And Takes Less Than 5 Minutes To Make)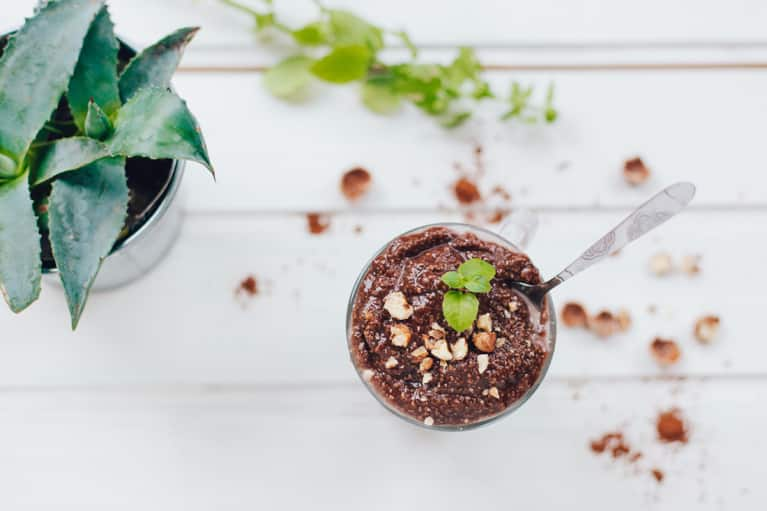 Fat is in, and it's here to stay. The days of marketing low-fat and no-fat products are slowly fading with the growing body of evidence and experts in support of the right healthy fats.
For a lot of people, the missing link to losing weight, boosting energy, and feeling great is more fat. Not all fats are created equal, though, so it's worth filtering through the staples to keep in your kitchen and the ones best to throw out—for the sake of your health!
Experiment with incorporating good fats like grass-fed butter, avocado, grass-fed ghee, unrefined coconut oil, extra-virgin olive oil (unheated is best), omega-3s (fish and fish oil supplements), and most nuts (if not roasted, then ideally soaked and dehydrated).
Do your best to avoid bad fats like soy, corn, rapeseed, and canola, which contribute to weight gain, inflammation, and heart disease.
Benefits of a high(er)-fat diet.
The short answer is eating more healthy fats will improve everything in your life (or at least health, but honestly, what's the difference?).
There is ample research showing that high-quality fat helps people lose weight, mainly through reduced inflammation, satiety, and blood sugar stabilization.
Higher-fat diets tend to make life more convenient and productive because you can go longer without needing to binge on some carby snack every couple of hours to fix your blood sugar dropping. If you hate dieting and counting calories, a higher-fat diet is likely your best bet.
High-quality fats are also an anti-aging powerhouse. Fending off long-term health problems like high blood pressure, diabetes, or heart disease is one thing. In addition to your future self thanking you for eating more fat to protect you from such diseases, healthy fats improve your brain function, memory, skin, fertility, and even ability to burn fat!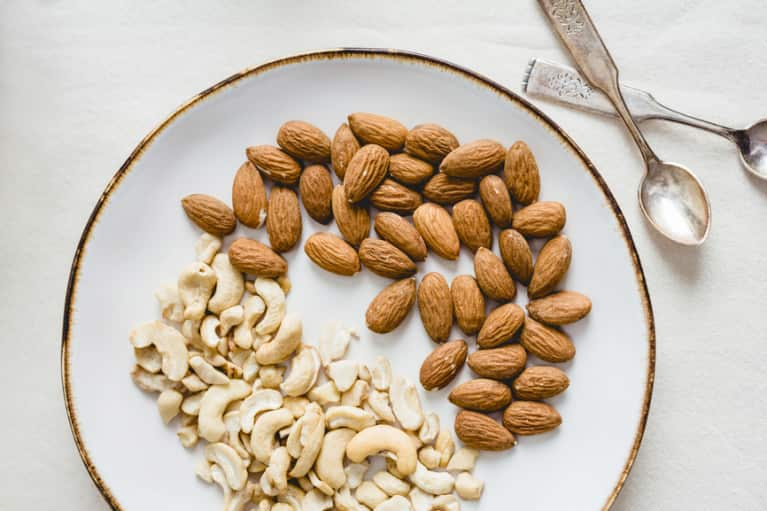 Can you eat too much fat (and oil)?
Sure, it'd be nice if infinitely more fat meant infinitely better health, but let's address a few points of contention to your fat/oil consumption before your fat bombs commence:
Can too much fat and oil cause GI upset?
Yes, so apply moderation. Most people can handle a couple of tablespoons of coconut oil, for example. The good news is your body will likely adapt over time to better digest the increased fat consumption. As with any dietary advice, test what works for you. Be sure to get lots of leafy greens into your diet to balance the effects of fat.
Is it better to get fat from whole foods rather than extracted oil?
Generally, yes, but healthy oils (coconut, avocado, extra-virgin olive oil) still have their benefits (antioxidants and fat-soluble vitamins, to name a couple). Studies indicate that oil (particularly coconut oil) has a plethora of health benefits from being heart healthy, anti-inflammatory, to bone fortifying.
How to make your own fat bombs.
KISS Chocolate Coconut Fat Bomb
If you're new to the fat-bomb game, I recommend you KISS ("keep it simple, stupid") with the fat-bomb staples and trifecta—coconut oil, cacao powder, and almond butter. Once you're comfortable with that, you can experiment adding in the more flavorful accessories—stevia, honey, vanilla bean powder, etc.
Ingredients
½ cup melted organic coconut oil
½ cup organic cacao powder
½ cup almond butter
Note: You may change these portions to the fat-bomb size of your heart's content, keeping the ratios consistent.
Method
Melt the coconut oil.
Whisk in the cacao powder and almond butter until homogeneous and smooth.
Place into bowl or container(s) of your choosing (extra presentation points if using small paper muffin cups).
Refrigerate or freeze until hard, then store in refrigerator until ready to consume.
Almond Peanut Butter Fat Bomb
½ cup almonds
1 can chickpeas, rinsed and drained (optional)
¾ cup natural peanut butter
¼ cup raw honey
½ teaspoon vanilla
¼ to ½ cup dark-chocolate chips (or cacao nibs if you really want to push the health envelope)
½ cup toasted shredded coconut
Line a tray with parchment paper.
In food processor, process almonds until you have fine crumbs.
(If using chickpeas) add chickpeas and process until fully broken down.
Add peanut butter, honey, and vanilla; process until smooth.
Stir in dark-chocolate chips.
Roll into small balls, and then roll in toasted coconut and place on tray.
Freeze for 20 minutes before serving.
Store them in freezer or refrigerator until ready to eat!
Peppermint Chocolate Fatty Smoothie (#DrinkTheFat)
Who says fat bombs must be confined to small golf-ball-shaped treats? If you want to inhale hundreds of healthful, life-giving calories of healthy fats without the cooking or food prep, this smoothie is the solution.
Ingredients
4 whole eggs (pastured is ideal; if not, organic cage-free)
2 teaspoon vanilla
1 teaspoon apple cider vinegar
3 to 4 tablespoons grass-fed butter
3 to 4 tablespoons coconut oil
2 tablespoons xylitol or stevia (if you want it sweeter, add more)
100 grams water or ice (just under 1/2 cup)
¼ to ½ cup cacao powder
5 to 8 drops organic peppermint oil
1 cup coconut milk (optional for extra credit/fat)
Blend everything in blender. It takes at least 30 seconds to blend the butter to the right level of creaminess.
If you want a more liquid consistency, add water or ice and blend some more.
Bonus Pro Tip: Add collagen protein to any of the fat bombs above to add in healthy protein without sacrificing any taste!