What You Should Eat According To The Stars: Your January Astrological Food Forecast
Contributing Food Editor
By Liz Moody
Contributing Food Editor
Liz Moody is a food editor, recipe developer and green smoothie enthusiast. She received her creative writing and psychology degree from The University of California, Berkeley. Moody is the author of two cookbooks: Healthier Together and Glow Pops and the host of the Healthier Together podcast.
We're thrilled to debut our new monthly food forecast! We've teamed up with the queens of the zodiac, the AstroTwins, to find out exactly what you should be eating to make your body look and feel amazing based on the stars. "As the Sun travels through each month-long astrological cycle, it emphasizes a different energy for every zodiac sign," says Ophira, one of the Twins. "Some months are more decadent, while others are more about discipline. Eating with these solar cycles can help you avoid falling into a culinary rut, or beating yourself up when you crave something creamy when a couple weeks ago you were fine with blander options."
You're definitely going to be busy this month. This is a great month to treat yourself to little things, like that chocolate bar that catches your eye at the checkout stand, or a Kombucha with your lunch. Check out new food trends (mushroom latte, anyone?) and pay attention to how your food looks. Try upgrading your plates, making sure you use brightly colored food, or adding a bit of garnish at the end to ensure your meal is a feast for your eyes as much as your belly.
Recipe to try: Turmeric Mushroom Immunity Latte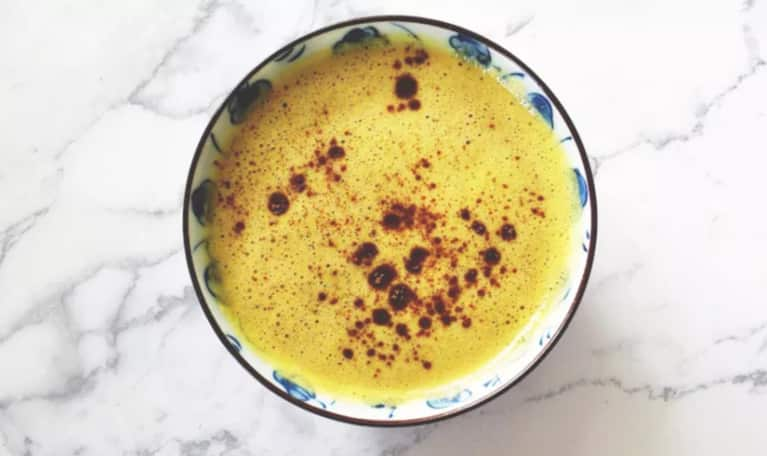 Feeling a bit parched right now? For you, January is a time to focus on hydration. Set a timer and make sure you're drinking water regularly, and spice up your sips with the addition of mint, basil or lemon to make it even more appealing. You'll also want to get in touch with your oceanic side, adding kelp, dulse or wild-caught seafood to your plate. Water-rich fruit and vegetables are also your friend—think cucumber, celery, radishes and green peppers. Tip: to boost hydration even more, add a pinch of mineral-rich pink or sea salt to your water before drinking.
Recipe to try: Sweet & Spicy Kelp Noodles
You're going to want to focus on detoxing from heavy metals this month. Fill up with chelators and other rich, green foods, like cilantro, parsley, chlorella, and kale. You'll want to sprinkle Himalayan salt liberally on most of your meals, and make sure you're eliminating regularly (try adding in some chia pudding or more fiber-rich food if you're having issues). It's also a very communal time for you, so try cooking with friends or your partner, and host a dinner party if you're feeling up to it!
Recipe to try: Detoxifying Tabouli Salad
You want to eat a bit more simply now, with a greater focus on structure. Focus on solid, nourishing, pillar foods, like healthy whole grains (oatmeal, quinoa) or simple, easy-to-digest vegetables, like roasted sweet potato. Hearty soups are also a great option (just stick to simple flavors, and don't employ too many exotic spices). It's not a good time to add light snacks to your diet that, while they may taste great, don't fill you up. It's a great month to add structure to your food life—try experimenting with meal preparation.
Recipe to try: Simple Coconut Carrot Soup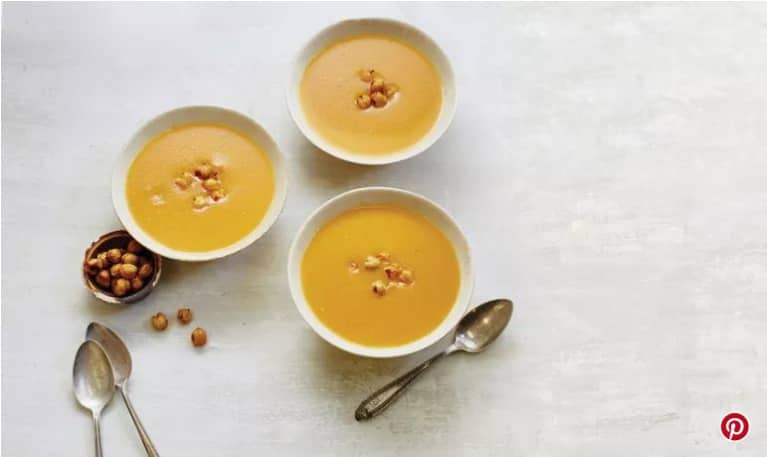 This is an international time for you, as the sun is in the global ninth house. It's a great time to experiment with healthy food from different cultures—think Ayurvedic recipes or simply tossing an exotic spice blend into your normal rice and chickpeas. You're going to be on-the-go a lot this month, so be sure to stock your bag with staples, so you don't get caught eating food that won't make you feel great.
Recipe to try: Chai-spiced Energy Balls
This month is a very sensual one for you. Focus on the small details, like one strong note or flavor in a dish, or a particular texture you can savor on your tongue. It's also a great time to come together over food, whether it's sharing a meal with a friend, partner or coming together in a larger group with a potluck. It's also a very spiritual time for you, so if you'd like, you can bless your food or say a simple prayer of gratitude.
Focus on balance this month. You'll want to fill your plate with interesting pairings of food—think hot and cold, salty and sweet, savory and sour, soft-textured and crunchy. You'll also want to think about how your food comes into balance with the world at large, perhaps checking out bio-dynamic wines or other organic, small farm options. The sun is in the interpersonal part of your chart, so it's also a great time to pay attention to the conversation you have during your meals, making sure it satiates your soul as much as the food itself.
Recipe to try: Sweet & Savory Sun-Dried Tomato Burger
This month, you'll be inspired to clean up your diet. You might want to experiment with going gluten free or finally trying out an elimination diet, or you might simply want to fill your plate with as many vegetables as you can. Try starting every day with a green smoothie, or letting go of white flour or sugar for the rest of January. Be sure to support your cleansing with as much clean, filtered water as possible!
Recipe to try: The Perfect Green Smoothie
For you, January will be a month of decadence and pleasure. It's imperative that you nourish your sweet tooth and give in to your cravings, but be sure to do it in a healthy way, so the pleasure is long lasting. Try making the mundane a little more dessert-like by adding cacao or a drizzle of honey to your morning smoothie or oatmeal, and tuck into some cleaned-up brownies after dinner. The richer the flavor, the better! Bonus points: experiment with aphrodisiac foods to make sure your pleasure permeates your whole body, not just your tastebuds.
Recipe to try: Gluten-free Cacao Brownies
You might find yourself craving creamy, rich food this month, and you should listen to that craving, as this month is all about healthy comfort food for you. Reach for foods that will make you feel warm and cozy, like an oatmeal or quinoa bowl in the morning, or a soup, cleaned up mac and cheese, or veggie pot pie in the evening. It's also a great month to add in some healthy fats. Sprinkle chia seeds around liberally, and don't apologize for eating extra avocado!
Recipe to try: Turmeric-spiked Mac & Cheese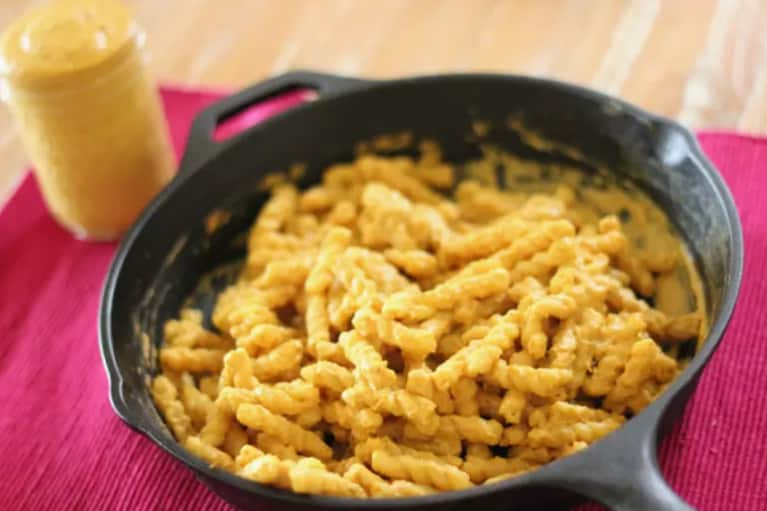 January is all about experimentation for you. Try out that new restaurant you've had your eye on, or (even better!) be inspired to re-create at home one of your favorite restaurant meals. Is there a wellness or food trend that's piqued your interest recently? Give it a go! Explore interesting flavors, textures, eating locations (indoor, living room floor picnic, anyone?). Fusion food—Thai-spiced pasta, or Cajun sweet potato fries—will also hit the spot this month.
Recipe to try: Thai-style Quinoa Salad
There are two words to define your month: quality and luxury. Less is more, so apply the concept of minimalism to your diet, choosing the best ingredients from the best sources (farmer's market greens, pastured meat, fair trade chocolate bars) rather than buying more lesser quality food. This is also a great time to invest your kitchen. Is there an appliance you've had your eye on for awhile that will make it that much easier for you to eat healthfully? This month, make the splurge.
Recipe to try: Superfood Hot Chocolate