Thanksgiving is wonderful but stressful. It's indulgent but worth it. It's a whole set of many things, but given we all know that this festive, family-driven holiday can head in any unpredictable direction, why not at least start the day with your best foot forward: with a healthy breakfast. We've made it easy for you! Whether you're into chia seed pudding, poached eggs, smoothies, or overnight oats, we've provided you with all our favorites. So enjoy!
Mocha Raspberry Overnight Oats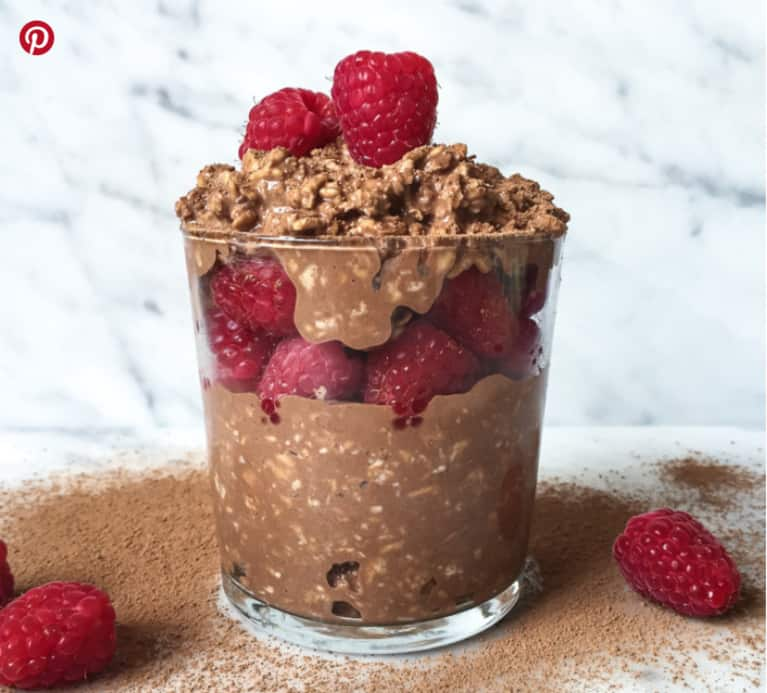 The photo alone is drool-worthy, but it just so happens that this cup of chocolate deliciousness is also full of fiber, good fats, and antioxidants. Here's this make-ahead, gluten-free, and vegan recipe.
Red Pepper and Zucchini Frittata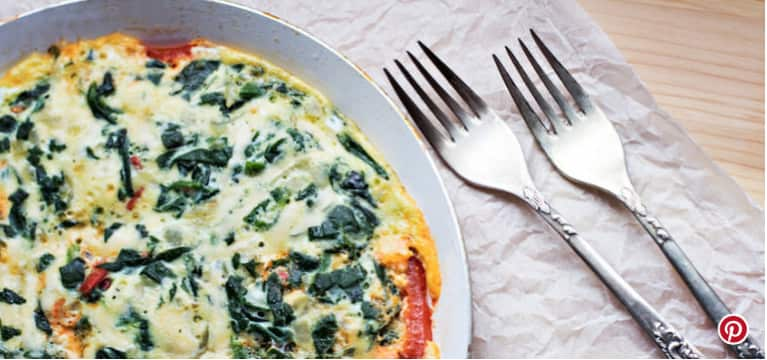 When it comes to maintaining a healthy Thanksgiving Day, get ahead while you can. With the veggie- and protein-rich start, you'll be full until it's go time. Here's the recipe.
Chocolate Peanut Butter Muffins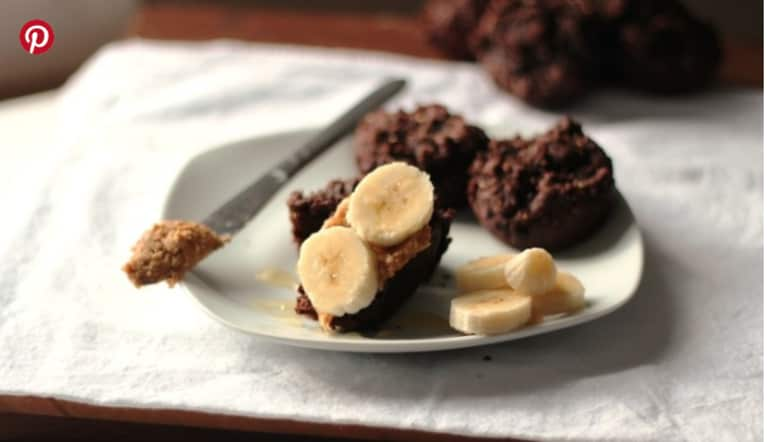 This relatively low sugar muffin is a total crowd pleaser, especially for anyone who loves peanut butter and chocolate. And you've got the potassium and protein to keep you going! Here's the recipe.
Sweet Potato Protein Pancakes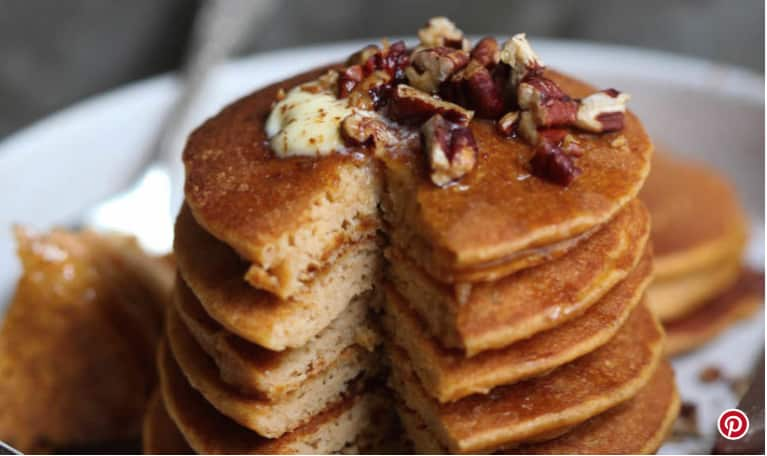 These pancakes are packed with not only protein but beta-carotene too! Plus, this recipe is the ideal option for when you've got any extra taters hanging around. Here's the recipe.
Sweet Potato "Toast" with Avocado, Cucumber, Smoked Salmon, and Poached Egg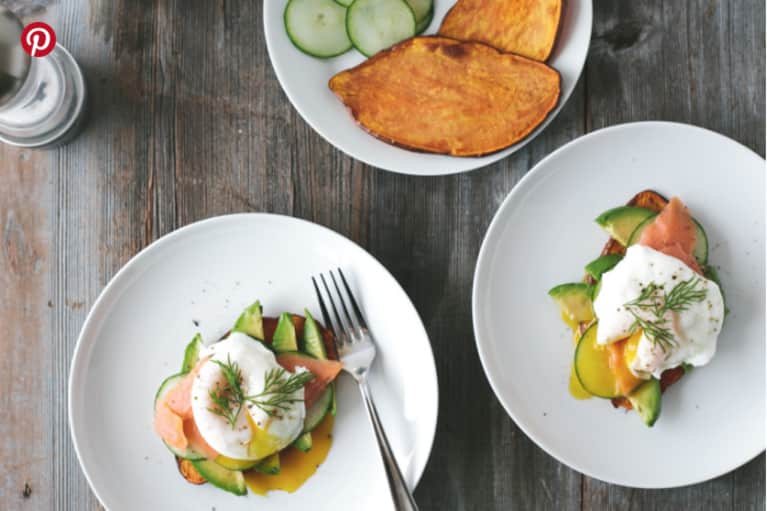 This protein-rich sweet and salty brekkie option is ideal, especially if you've woken up hungry and can't wait to get started on your Thanksgiving meal. Here's the recipe.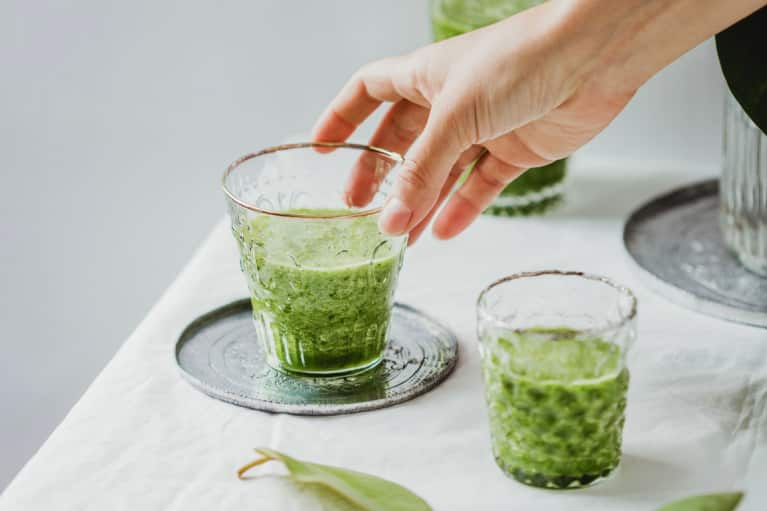 With only six ingredients, this smoothie couldn't be easier to blend together! It's one of our faves, and we're certain it will be one of yours, too. Here's the recipe.
When you know there's pie coming your way (or you've got little time to spare), might be nice to turn your protein-packed sweet yogurt bowl into something savory, and that just happens to take no prep time at all. Here's the recipe.