4 Dairy-Free Whipped Cream & Ice Cream Alternatives Your Family Will Love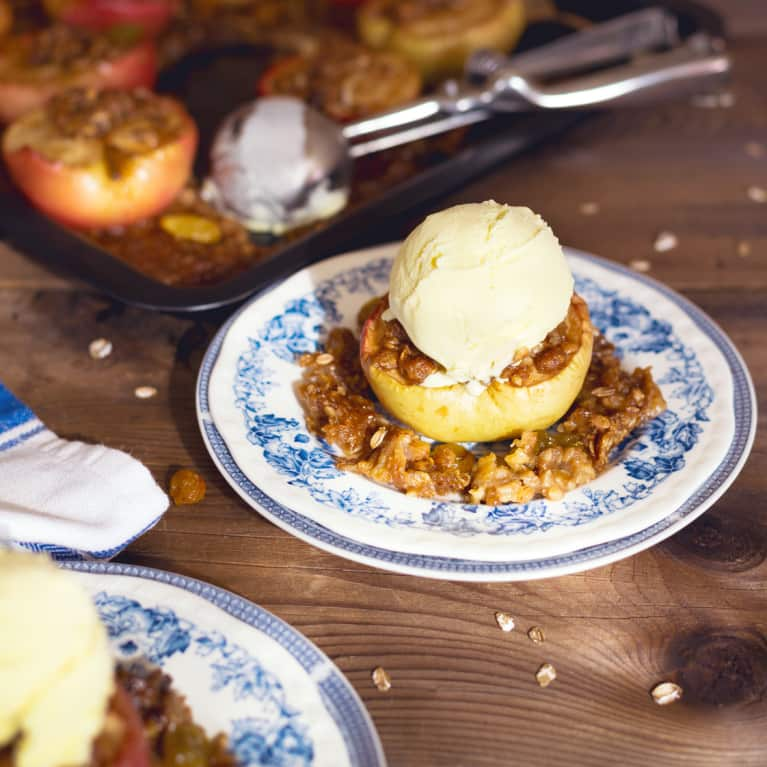 In the lead-up to Thanksgiving, we're sharing a mix of original recipes, entertaining advice, and seasonal dishes from our favorite bloggers to help you approach the holiday with a little more mindfulness and a lot of extra-delicious vegetables and fruits. We're focusing on whole-food, plant-driven dishes to make your holiday table not only beautiful but more healthful, too—while still keeping the integral flavors of the season front and center.
We can't believe it's almost Thanksgiving, but it's VERY MUCH time to face the planning obstacles that lie ahead as the fourth Thursday of November rolls in.
We all know that Thanksgiving means menu planning with family members, which means dessert planning with family members, which...can get a bit complicated, especially when it comes to folks who can't eat dairy or processed sugars.
Whether you're making a healthy take on pumpkin, apple, pecan, or key lime pie, all options need a little loving from their creamy counterparts: whipped cream or ice cream.
We've got four solid alternatives for your pie that aren't Cool Whip—and they are all easy to make and take on the fluffiness and flavor of the dairy versions we've loved over the years.
When it comes to flavoring or sweetening your cream variation of choice, we recommend adding a touch of cinnamon, vanilla, or other flavored extracts like almond. Then sweeten with maple syrup, honey, or agave. Read on to see how we'll be eating pie this holiday season and every holiday after that.
For all the coconut lovers out there, this couldn't be easier. Just grab a can of coconut milk and put it in your fridge for a couple of hours so that the liquid becomes partially solidified.
Grab your KitchenAid stand mixer bowl and put that in the fridge for about 15 minutes. When it's go time, just scoop out all the coconut goodness into the mixing bowl and set your KitchenAid on high. (You can do this with a hand mixer and a cold stainless-steel bowl, too).
Sweeten or spice it up as you would a traditional whipped cream recipe.
Serve it with: anything chocolate or pumpkin pie
What's great about this option is that you can kill two birds with one stone. Meaning, when you drain the can of chickpeas don't throw out the water (or aquafaba).
Use the rinsed beans either in a hearty salad, turn it into hummus, or just roast them up with smoked paprika and olive oil, and you have the perfect Thanksgiving starter for when the hungry relatives arrive from out of town.
Now, to make the cream, take the liquid from two cans, 2 teaspoons your favorite extract (or use vanilla bean) and your go-to sweetener, plus ¼ teaspoon cream of tartar. Whip it all with your stand or hand mixer for 5 to 10 minutes and the outcome is this fluffy magic.
Serve it with: any pies, crisps, or in hot cocoa
Depending on how much time you have, you could make your own nondairy ice cream by using bananas. Grab a few ripe ones, slice them, and freeze them. Blend with almond milk and cinnamon, or fresh mint and chocolate chips.
If you're really stretched for time, there are a few great store-bought brands. One of our favorites is Van Leeuwen salted caramel or a chocolate chip cookie dough we could easily eat on any given night.
Serve it with: It's ice cream, so you can serve it solo, with pie (it's a-la-mode time), or make an affogato (espresso and ice cream) with it.
What do nut date cream and whipped cream have in common? Well, one could easily eat both with a spoon and nothing else. But for those who love to eat their pie with something to lessen the sweetness, this one's for you.
Take 1 cup of your favorite raw nut (cashews are great here) and soak in a cup of water for 3 hours. Then in a blender add the nuts, ½ cup of water, and sweeten with maple syrup or Medjool dates.
For more delicious Thanksgiving recipes and ideas, click here.