A Guide To Balancing The Sacral Chakra, Your Center For Creativity (Infographic)
In part two of our Chakra Series, "Your Guide To The Sacral Chakra" breaks down everything you need to know about this powerful, creative center of the energetic body.
From the physiology and psychology behind it, to which healing herbs are most optimal to promote balance, let this guide serve as a handy tutorial for all of your Sacral Chakra (Svadhisthana) needs. Why is it important to find balance in this area? According to Deepak Chopra, "When your vital energy is flowing through your center of creativity, you can co-create your life." Who wouldn't want that?
So in order to optimize the flow of prana or life force within our Sacral Chakra, we must turn inward first to help clear away any blockages. Guided meditations, visualization exercises and yoga poses to harness the creative juices, are all highly effective.
Helpful tip: Meditate on the mantra, VAM, the primordial sound of sensuality.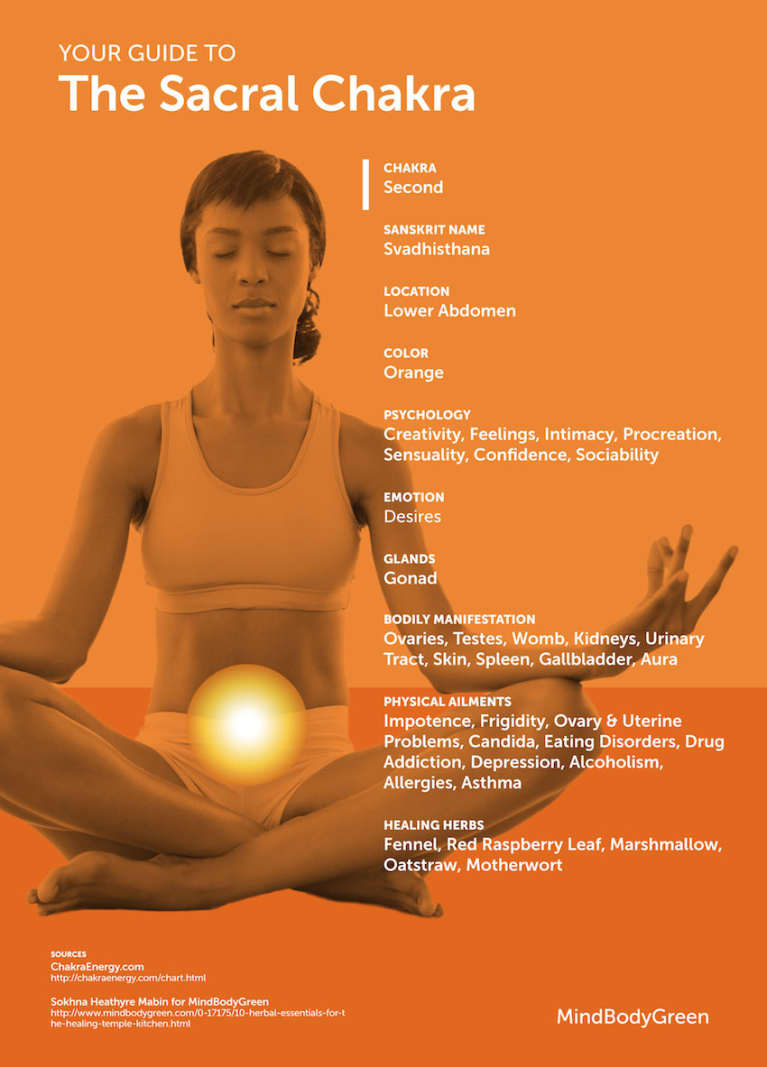 We hope this brings you a greater understanding of your Sacral Chakra so you can experience all the sensuality and pleasure you desire, and manifest the life of your dreams.
Graphic design by MBG Creative